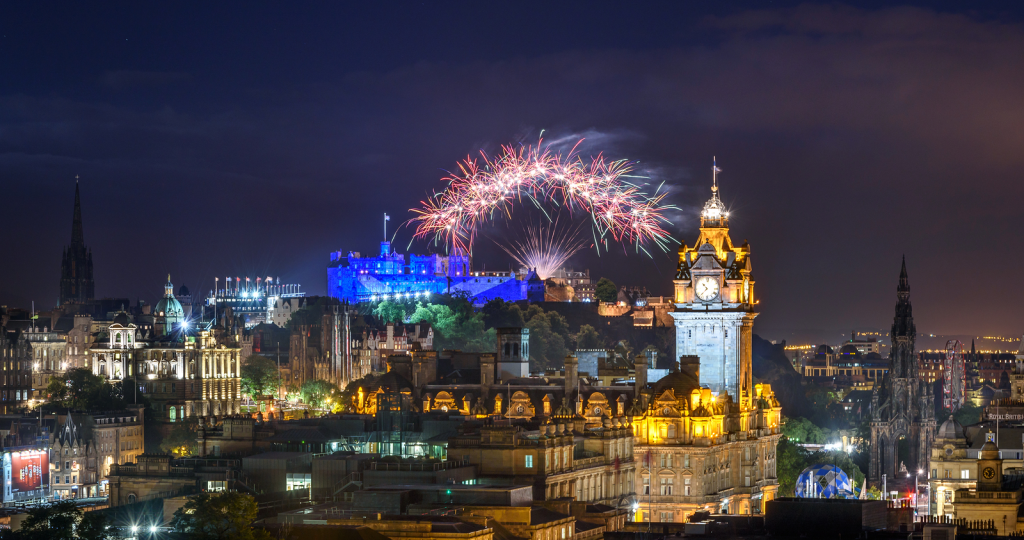 Last year, we wrote a blog titled 'A Brief Introduction to the Edinburgh Festival'. A year later, this blog is still well worth reading as it covers the history of the Edinburgh Festival, as well as giving some background on The Fringe, and the Free Fringe. There is also plenty of advice in last year's blog that applies to the Edinburgh Festival 2019 — and, indeed, any Edinburgh Festival in the future. We don't want to repeat ourselves here at Inspiring Travel Scotland, and we'd like to continue to provide our visitors with useful guides and information about Scottish travel, so we've decided to write a different sort of Edinburgh Festival guide this year. This guide will include a range of different events and performances you should look forward to at this year's Edinburgh Festival. We will cover as many different topics as possible, hopefully pointing you towards several different shows you won't want to miss. 
A wee note about our tours during the Fringe: We have a tour of Edinburgh and Glasgow that is a great fit for anyone eager to take in the festival. But we can also create a tailor-made Edinburgh tour centred completely around the festival. 
Edinburgh International Festival 2019 Highlights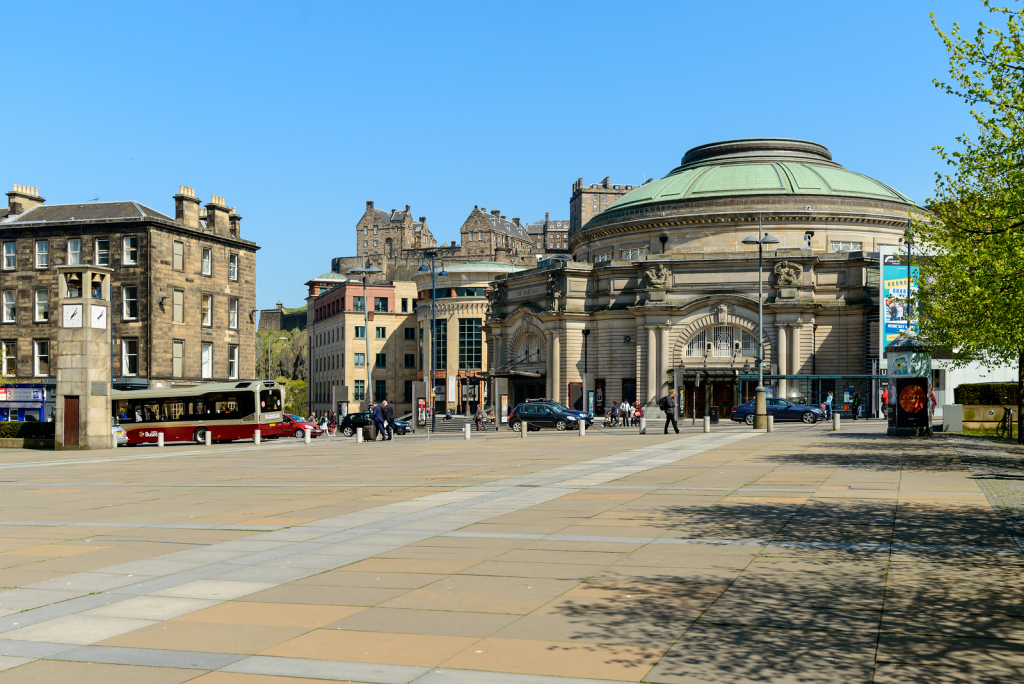 As we explained in last year's blog, the Edinburgh Festival is actually a collection of different festivals, all taking place throughout August (from the 2nd to the 26th). The original festival that started them all was the Edinburgh International Festival, which focuses on classical music, dance, opera, and theatre. Here are a just a few of the highlights to look forward to from the Edinburgh International Festival:
The Crucible – Scottish Ballet: Edinburgh Playhouse 3–5 August
Fans of Arthur Miller's famous play, The Crucible, will be interested to see Scottish Ballet's exciting new adaptation. Helen Pickett (choreography) and Peter Salem (music composition) teamed up to make this narrative ballet to celebrate Scottish Ballet's 50th anniversary. The shows at the Edinburgh Playhouse mark The Crucible's world premiere! Be the first to see it!
West Side Story – Scottish Chamber Orchestra: Usher Hall 5–6 August
Fans of the iconic West Side Story won't want to miss the Scottish Chamber Orchestra's "augmented Broadway theatre scoring as Bernstein originally intended". This musical theatre classic is getting the full musical treatment, by the Scottish Chamber Orchestra, adapted and conducted by Sir John Eliot Gardiner.
Mythos: Gods, Heroes, and Men – Stephen Fry: Festival Theatre 19–25 August
Fans of Stephen Fry and Greek mythology are in for a treat as he puts on a trilogy of storytelling based around Ancient Greece's gods, heroes, and men. There is a separate show for gods, for heroes, and for men, and each show in itself is worth attending, but the trilogy will leave you with a lasting impressing of Ancient Greece and of Stephen Fry's unquestionable ability to spin a good yarn!
Oedipus – Internationaal Theater Amsterdam: King's Theatre 14–17 August
If Stephen Fry's talk of gods, heroes, and men has revived your love of ancient Greece, you absolutely won't want to miss Robert Icke's new interpretation of the classic Sophocles play Oedipus. This revitalised version of the play takes place in real time, over two hours, adding to the thrilling sense of drama. 
Edinburgh Fringe Highlights 2019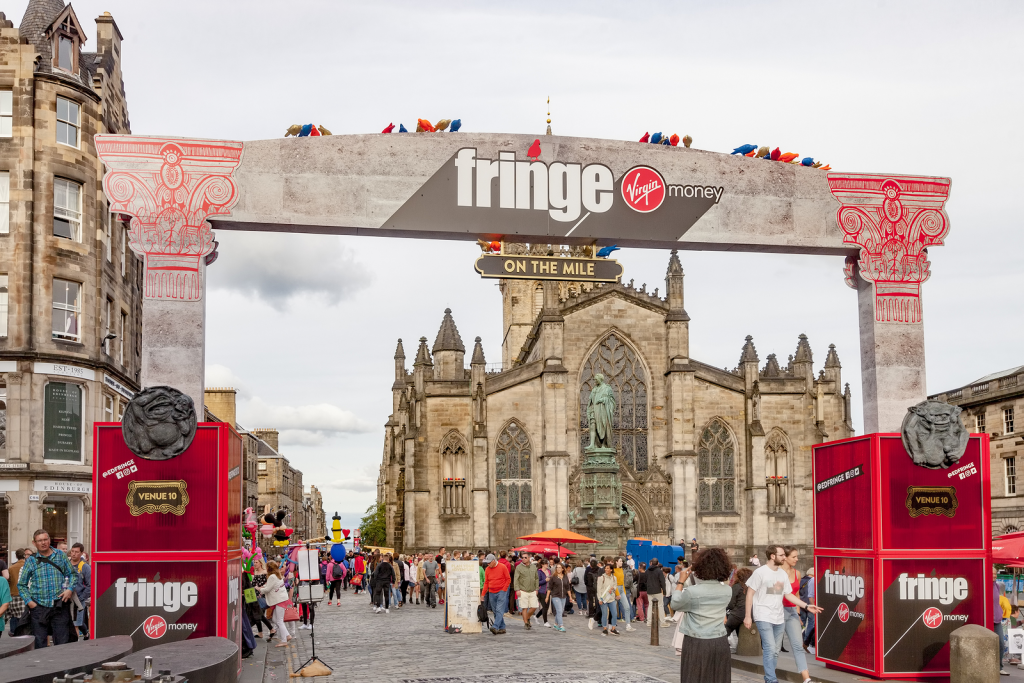 The Edinburgh Fringe Festival (often just called The Fringe) started out in the same year as the Edinburgh International Festival as a sort of unofficial protest festival containing eight companies that weren't allowed to contribute to the official international festival. Interestingly, while The Fringe started out as a secondary, unofficial festival, it is now the biggest, most successful festival in Edinburgh (and in the world). There is a wilder, less predictable side to The Fringe, with a range of music, theatre, and comedy performances to choose from. The amount of choice, however, can be overwhelming, so we'd like to recommend a few tried-and-tested shows that are returning from last year:
Horndog – Rose Matafeo: Pleasance Courtyard 20–Sat 24 August
Horndog is a returning comedy performance by Rose Matafeo. It premiered at 2018's Fringe Festival and it went on to win the best comedy award, so you're guaranteed a few laughs. You may like to read a review or two to make sure it's right for you, as Horndog contains adult themes throughout. 
Humans – Circa: Underbelly's Circus Hub on the Meadows 2–Sat 24 August
Another returning show that you won't want to miss is Humans. This show received 5-star reviews at 2018's Fringe and it explores what it means to be human by looking at the human body, our friendships, and our ambitions. This is a truly unique show, with trained acrobats demonstrating the dizzying heights of what the human body is capable of. 
Bromance – Barely Methodical Troupe: Assembly Rooms 1–25 August
Bromance is another fascinating 5-star show that mixes storytelling and acrobatics, this time exploring male relationships. Barely Methodical Troupe is a modern British circus company that is making waves as a completely new and fresh approach to acrobatics and circus performance. 
Edinburgh Book Festival
You can also look forward to the Edinburgh Book Festival: the largest and most attended book festival in the world. The festival's prestige allows it to attract many of the world's biggest authors, making it paradise for book lovers everywhere. Expect book launches, book readings, signings, and question-and-answer sessions with some of your favourite authors. Most of Edinburgh Book Festival takes place in Charlotte Square Gardens, a stunning Georgian setting packed with beautiful rooms and gardens for writers and readers to congregate and talk about stories. 
There are countless festivals and events in Edinburgh throughout the year, including the Edinburgh Jazz and Blues festival in July, and the Royal Edinburgh Military Tattoo in August (we also wrote a blog about the Tattoo last year, if you're interested), the Scottish International Storytelling Festival in October, and so much more. Edinburgh has gradually become the top city in the world for festivals, drawing people from all over the world. If you're planning a trip to Edinburgh for the International, Fringe, or Book Festival, why not turn it into a trip of lifetime, with one of our customised tours. If you're interested, please feel free to get in touch. See you in August!