There are endless reasons why a Christmas trip to Scotland is well worth considering. For a start, there's the weather. Yes, you'll need to bring plenty of layers and be prepared for rain, but there's also a much higher chance of a white Christmas here than in many other parts of the UK – and if you venture into the Highlands, a bit of snow is almost guaranteed.
In addition, there's the fact that this is a country with extensive experience in bringing brightness and cheer to the dark parts of the year. No-one knows quite how to turn a long, cold night into a whiskey-fuelled celebration like the Scots.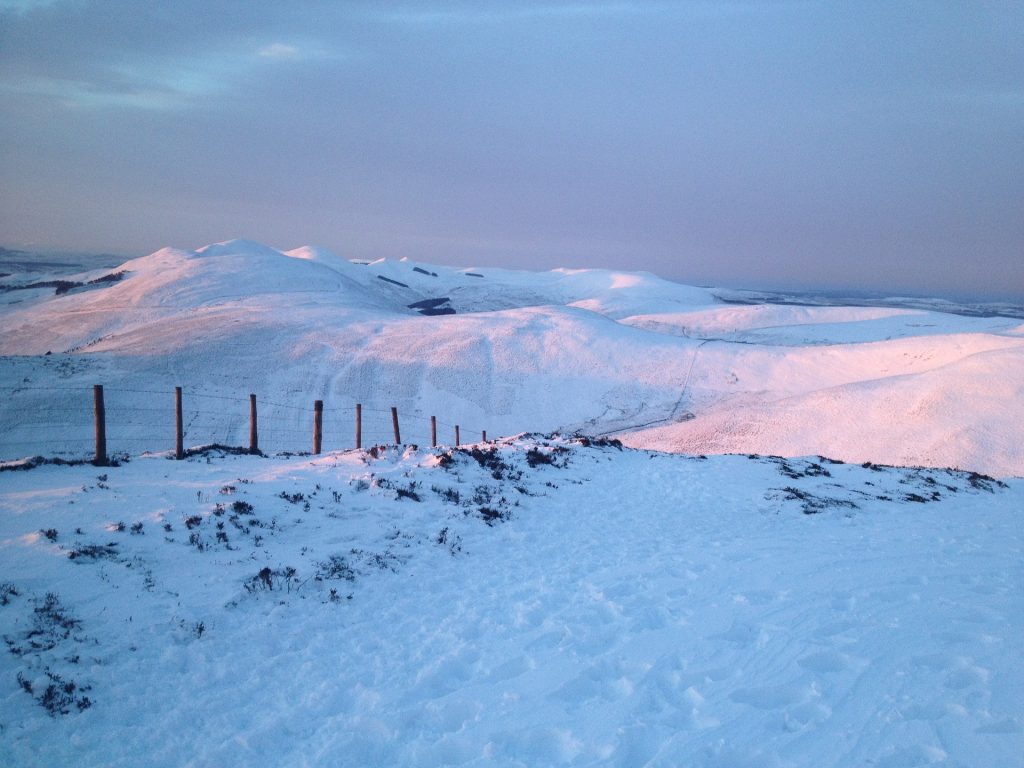 Christmas is one of the most popular times for a visit to the historic Scottish capital, Edinburgh, and it's no wonder – the city puts a lot of work into its festive celebrations every year. Neighbouring Glasgow's efforts, meanwhile, are no less impressive, while the Highlands offer the chance to enjoy seasonal nature encounters and explore pristine snowy landscapes.
Taking one of our Two Cities (Edinburgh and Glasgow) and Outlander tours in December, you'll have ample opportunity to pack in more mistletoe and mulled wine than you dreamed possible. Our range of other Scottish tours will show you a very jolly side to Christmas. And our customised tours can offer an even more personalised experience.
Wondering what to expect? Here are just some of the highlights of the festive period in Scotland's two main cities – with some mountain fun thrown in for good measure…
Christmas Markets in Scotland
In the lead up to Christmas, Scotland's cities shine with thousands of sparkling lights, and nightly fairs and markets marking the festive season can be found taking place in every nook and cranny.
The most famous is the Edinburgh Christmas Market, held in Princes Street Gardens. Wooden cabins fill the square, each one laden with twinkling lights and selling mountains of festive crafts or tasty treats. Warm your hands on a mug of mulled wine and munch on some gingerbread as you make your way around the stalls, and make sure you leave plenty of time to enjoy the fairground rides and do a few circuits of the ice rink.
In Glasgow, a little over an hour's drive away, you'll find several smaller Christmas markets. The enormously colourful one in George Square is hard to miss, with its many flashing lights and rides, and there are also slightly less ostentatious options in St. Enoch Square and Merchant's Square.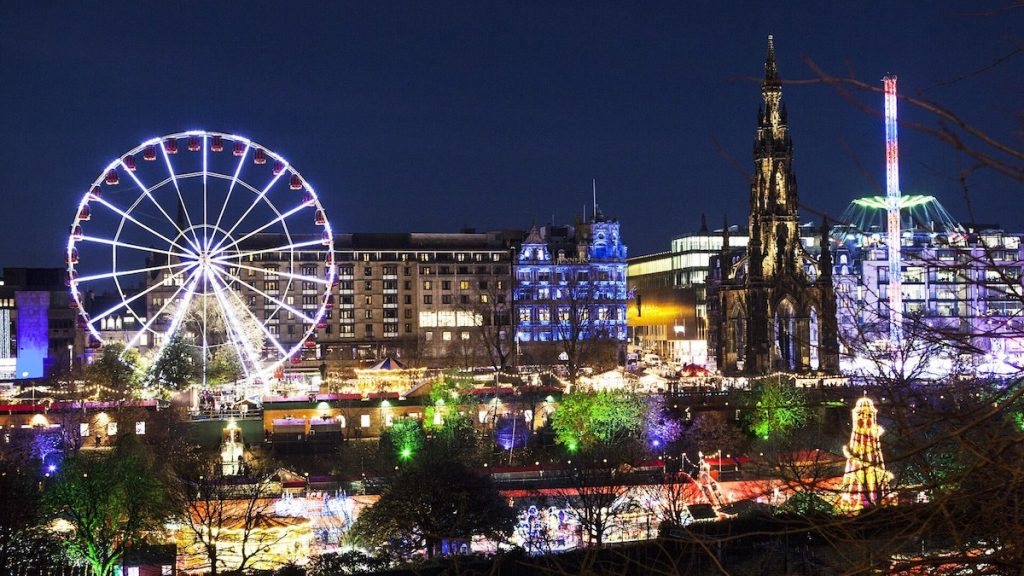 Pantomimes in Scotland
Going to a pantomime is an essential Christmas experience in Scotland, and while the gaudy costumes, slapstick humour and rousing singalongs are primarily targeted at children, this is a bit of festive escapism everyone can enjoy.
Glasgow generally offers a better selection of pantomimes than other Scottish cities, with the King's Theatre and the Pavilion Theatre being favourite venues. Shows vary each year, but will always be a take on a fairy tale or popular children's story, often featuring local celebrities. Expect the likes of Aladdin, Cinderella, or The Wizard of Oz.
Edinburgh's own King's Theatre – not to be confused with the Glasgow version – also tends to put on a good pantomime, with smaller-scale productions at venues across the city.
Christmas Tea in Scotland
You don't need to wait for Christmas to indulge in a delicious afternoon tea in Scotland, but this is a treat that does feel just slightly more special when it has a festive touch.
One of the country's best-loved Christmas-themed teas is served up at The Dome in Edinburgh, which prides itself on the ultra-cosy Christmas vibe it cultivates in its lovely Georgian Room each year. You'll need to book well in advance, but it's worth it.
In Glasgow, popular Christmas tea options include the one put on by the Willow Tearooms (designed by iconic Glaswegian architect Charles Rennie Mackintosh) and the upscale offering at the Blythswood Square Hotel. Wherever you end up, expect dainty sandwiches, elaborate cakes, and oh-so-many mince pies.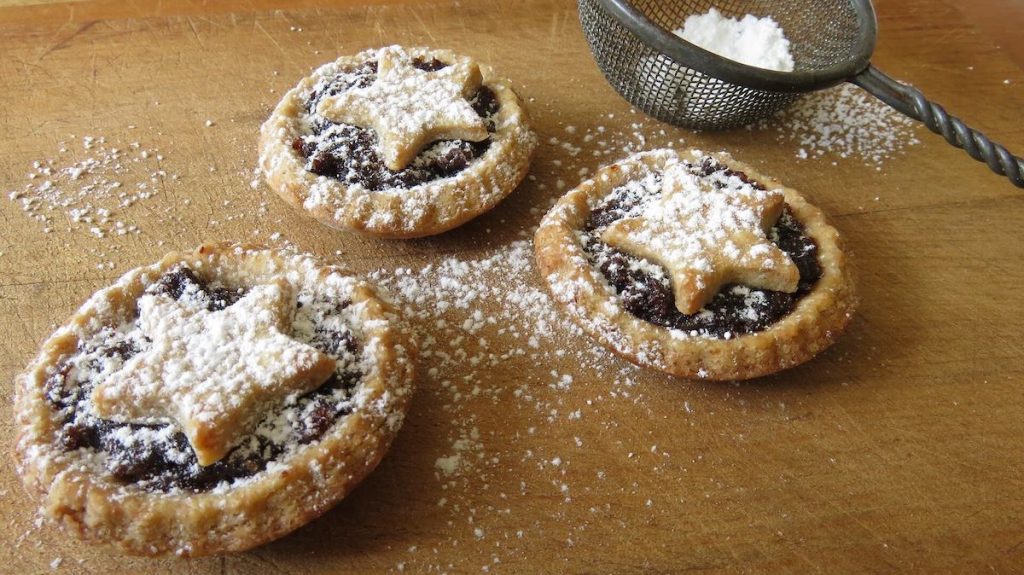 Reindeer in Scotland
The Cairngorms National Park is one of the great natural highlights of Scotland, a vast protected area in the Highlands encompassing a soaring mountain, an alpine plateau with its own microclimate and a high concentration of the country's endangered plant and animal species.
In addition, it is home to the semi-wild Cairngorm reindeer herd, and short hikes out to meet these most festive of creatures can be organised through the Cairngorm Reindeer Centre in the neighbouring town of Aviemore.
The animals are friendly, docile, and will literally eat out of the palm of your hand. If there's anything more Christmassy than feeding a reindeer on a snowy mountain, we'd like to know about it.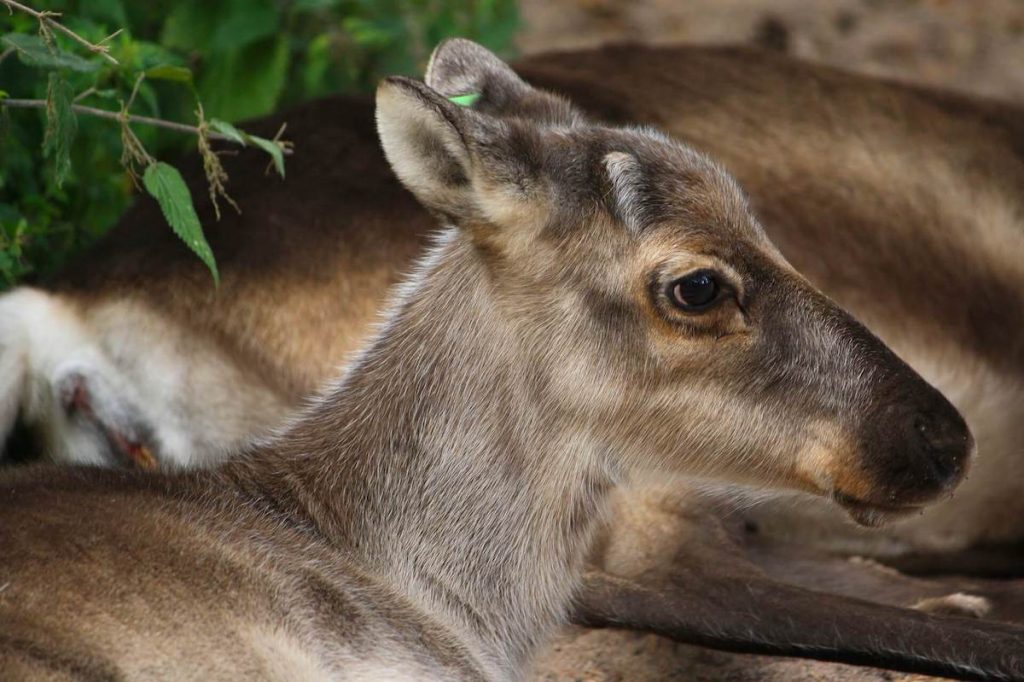 If Christmas in Scotland sounds right up your street, why not get in touch with us today?