Is One Week Enough Time to Visit Scotland?
You're here because you want to know if one week is enough time to visit Scotland. Well, the short answer to this question is NO! Scotland is such a rich country with so many different sights and activities to offer that one week could never be enough, BUT if all you have is a week then Inspiring Travel Scotland has some tips to make sure it is the best week it could possibly be. In this post, we cover rail tours and self-drive tours but we highly recommend a customised tour of Scotland to really make the most out of your time, as you can let us know exactly what you want to do and we can take care of the rest!
Scotland by Rail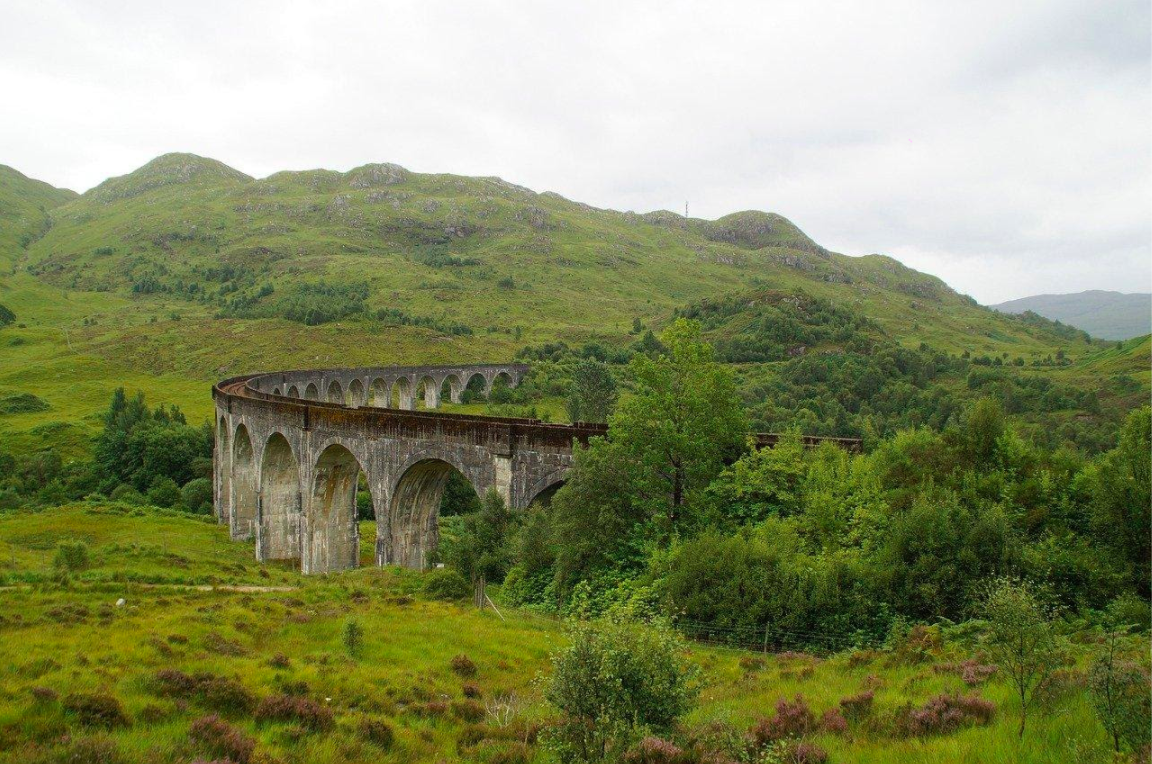 Glenfinnan Viaduct
The train system in Scotland is pretty far reaching, and there are some spectacular rail routes that will take you over-engineering marvels like the Forth Bridge and through Scotland's incredible landscapes. You could even take the Hogwarts Express over Glenfinnan Viaduct (pictured above)! There are plenty of upsides to a holiday by rail as you can sit back, relax and enjoy the view as you whiz from one location to the next. The downside to travelling by train is that there are a lot of sights you won't have access to, and you will have to arrange other modes of transport when you reach each destination. This takes planning so be sure you know exactly what you want to do in Scotland before you take that train trip.
A Self-drive Tour of Scotland in a Week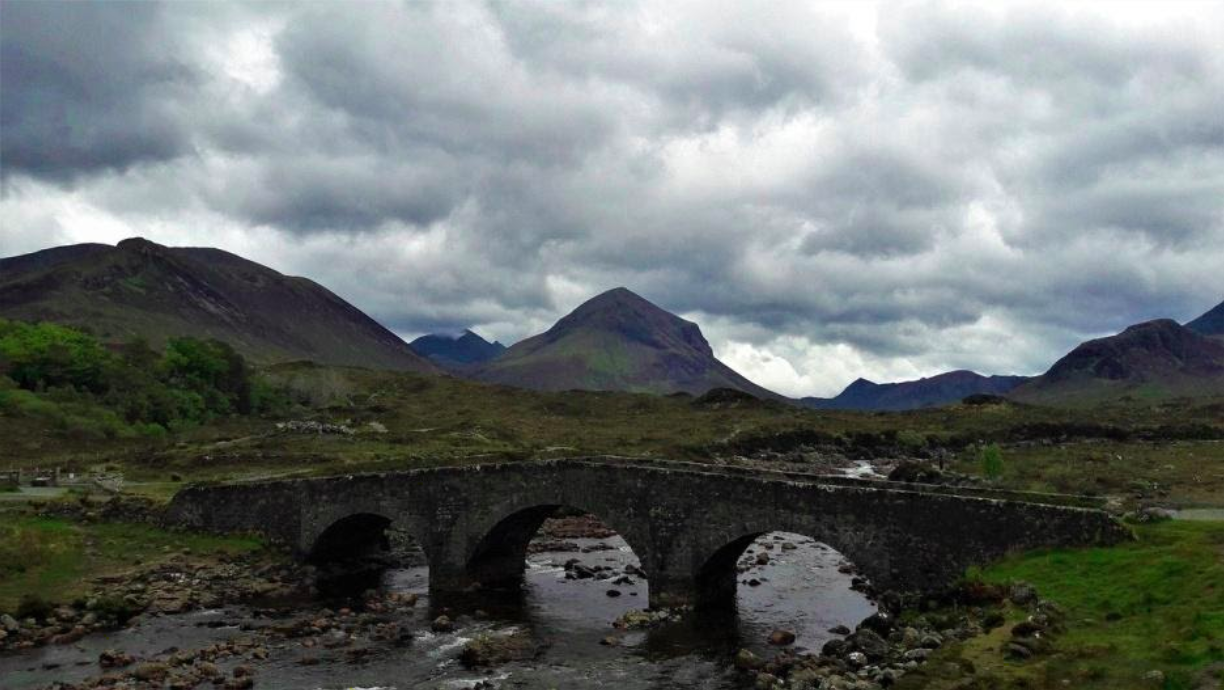 Sligachan Bridge, Isle of Skye
For those bold seekers of adventure, you could take a self-drive tour of Scotland in a week. Travelling Scotland by car is the best way to see it all, and if you only have a week you will want reliable transport to take you through this beautiful land. It's not that our trains aren't reliable, it's just that driving your own vehicle will always win out. There are some wonderful National Tourist Routes and, of course, the spectacular North Coast 500 – all of which make a self-drive tour easier than you might imagine. 
If you choose to do a self-drive tour of Scotland, you have the freedom and flexibility to see exactly what you want, and to travel exactly when you want to. With a car you can even access some of Scotland's islands via ferry, so you won't miss a thing. However, it is important that you are a confident driver as you will be driving on the left side of the road, and if you get off the beaten track you will find some Scottish roads are pretty narrow! We also recommend that you travel with another driver – that way you can take turns enjoying the incredible scenery. If all of this sounds a little too intimidating, then choose a customised tour instead…
Customised Tours of Scotland
Put a picture of one of Inspiring Travel Scotland's tours here.
If you only have a week to visit Scotland, the very best way to explore it is through a customised tour. At Inspiring Travel Scotland, we have Scottish tours to suit every taste, but we can also create bespoke Scotland tours that cater for your personal needs. If you want to get off the beaten track, but you aren't sure where to start, we have you covered. And if you're finding it hard to choose between a whisky tour and a trip through the Scottish highlands, you don't have to when you have one of our expert guides planning your entire trip for you. 
An added benefit to taking a customised tour through Scotland is how hassle-free it is. There are no car rental and insurance fees, fuel costs, or ticket prices to worry about. You don't have to spend time planning routes and accommodation, so you really can make the most of your week in Scotland and see everything there is to see. Well… not everything, but loads more than if you were touring Scotland by yourself.
And there's your answer: a week is not enough time to visit Scotland… but we can help you make it an unforgettable week, filled to the brim with everything you want to do. If one of Inspiring Travel Scotland's tours takes your fancy, or if you want to find out more about our tailor-made tours, don't hesitate to get in touch. We are happy to answer all your questions!