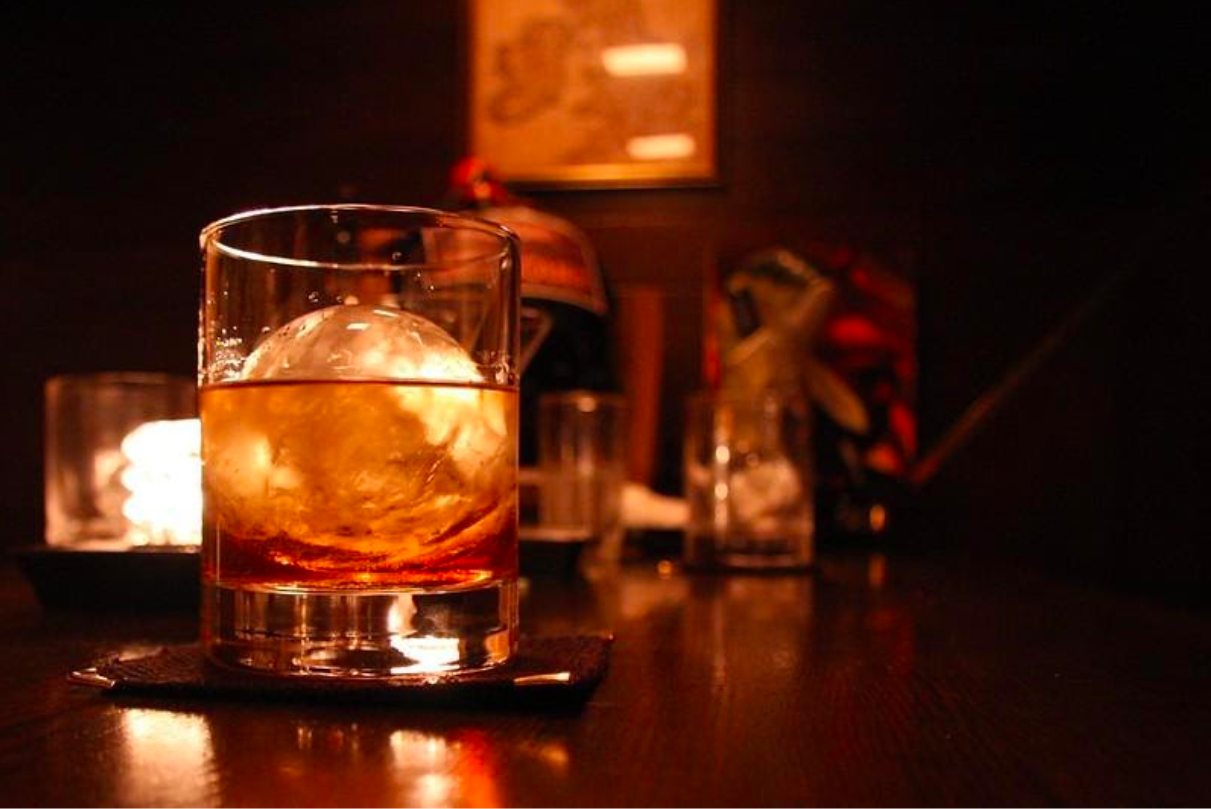 Whisky / Image Source / License 
Whisky – Uisge Beatha – The Water of Life. This golden-hued drink is truly the most iconic of Scotland's exports. And despite the simplicity of its ingredients, it is one of the most varied and complex creations, its flavour hinging upon where it is made.
No trip to Scotland would be complete without settling down to a dram of whisky in a warm pub. But if you're serious about your whisky – or simply curious about Scotland's national drink – then touring a whisky distillery is a must. 
There are over 120 active distilleries in Scotland that are spread over five regions, each producing their own distinctive type of whisky. This makes choosing the right whisky tour a real challenge — especially since the distilleries are spread throughout the country, making some very hard to find.
However, Inspiring Travel Scotland has a range of Scotland tours, many of which include whisky tours. And if you already have a distillery in mind then we can help you get there with our tailor-made Scotland tours, giving you a truly unique Scottish experience. 
To help you choose which distilleries might tickle your fancy, and your taste buds, here's a list of our top 10 Scotland distillery tours. 
Speyside Whiskies
The Macallan 
Bottle of The Macallan / Image Source / License
Founded in 1824, The Macallan was one of the first distillers to be legally licensed in Scotland. The distillery is nestled in the centre of a stunning 485-acre estate and it offers three different tour experiences.
You can discover the history, heritage, and foundations of this beautiful, oaky whisky. The Macallan estate includes a brasserie and bar which offer fresh Scottish produce and dramatic views of the Speyside hills. 
Glenfiddich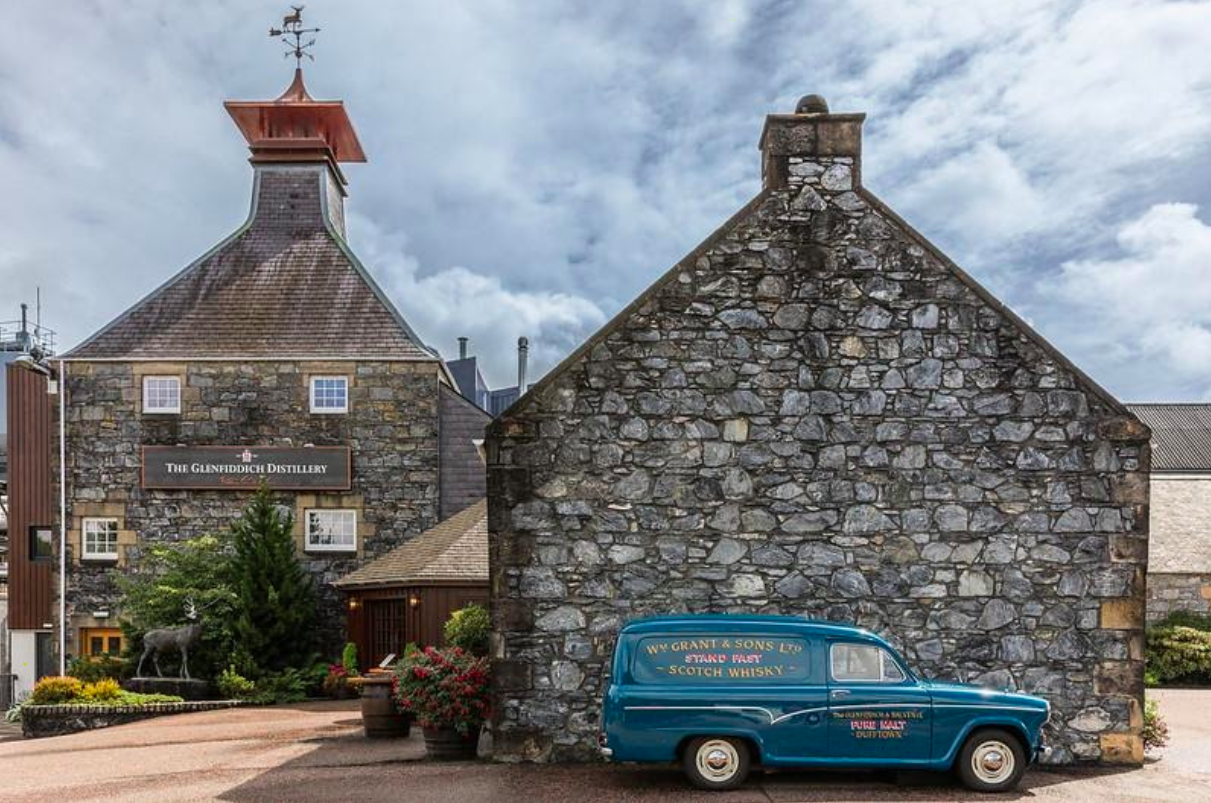 Glenfiddich Distillery / Image Source /License
One of the oldest family-owned whisky distilleries, the Glenfiddich Distillery is a true beauty. Just north of Dufftown, the distillery was built by founder William Grant, his nine children, and one stonemason.
With its pagoda roofs and grey stone walls, the buildings themselves are impressive, but the tours are even more so. There are four tours on offer and once you've explored how the whisky is made you can enjoy some fine dining in the Malt Barn. 
Islay Whiskies
Laphroaig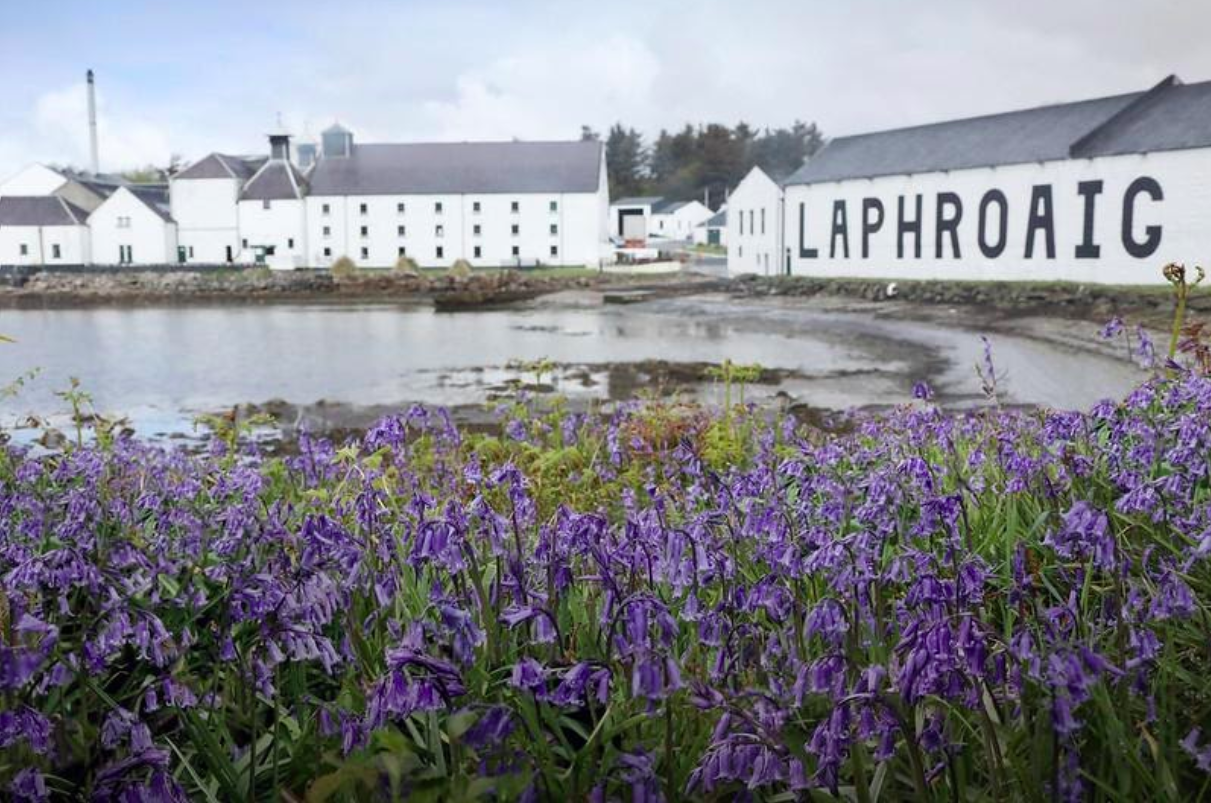 Laphroaig Distillery / Image Source / License
Known for their smoky flavours, Islay whiskies can be divisive, but those that love an Islay malt, really love an Islay malt! Laphroaig has one of the richest flavours of any whisky and that is largely due to its Glenmachrie peat bog.
The peat has a particular mix of heather, lichen and moss that gives the whisky its distinctive flavour. The distillery has been making whisky in roughly the same way for over 200 years, and their range of tours will show you exactly why their traditions have held for so long. 
Lagavulin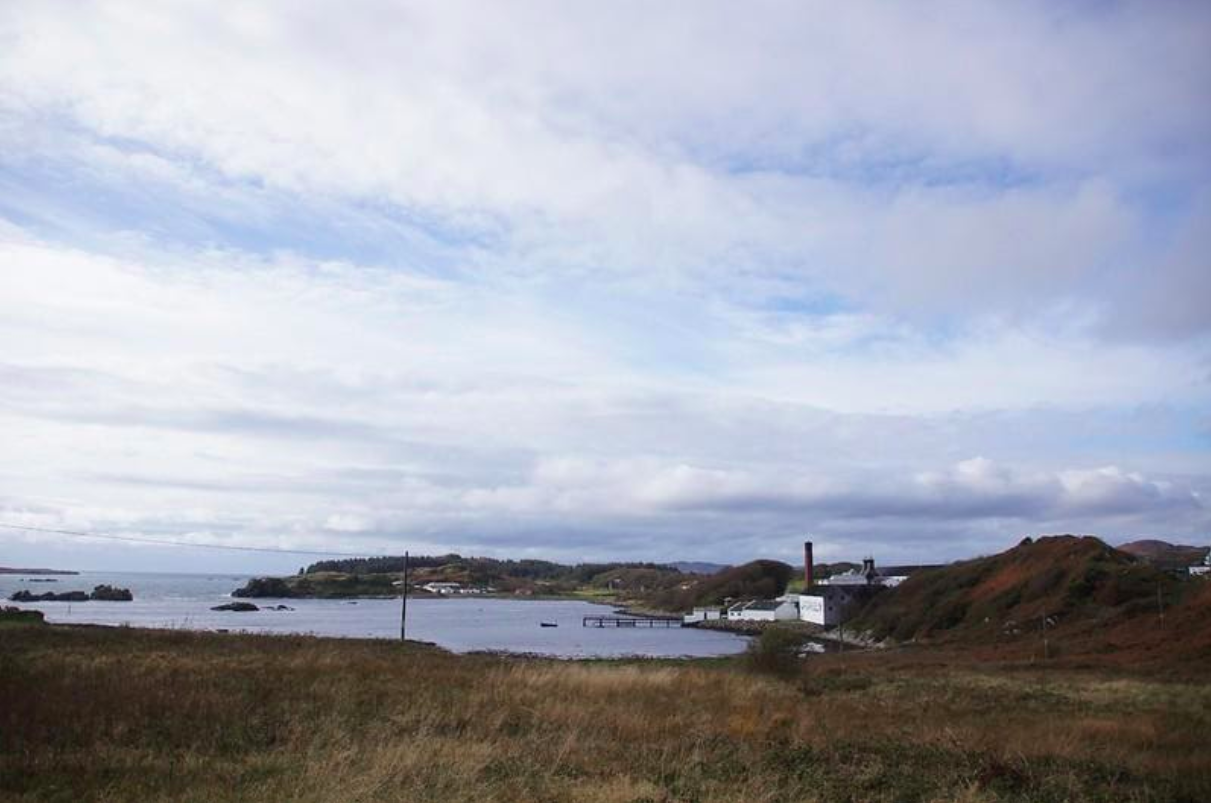 Lagavulin Distillery / Image Source / License
Ron Swanson, in Parks and Recreation, cites Lagavulin as his favourite whisky, and he has excellent taste. A peated malt like its other Islay brethren, Lagavulin is smoky and yet it has its own unique quality. A spirit that likes to take time to mature, this whisky is worth the wait.
The distillery lies in the picturesque Lagavulin Bay on the south coast of Islay, near the ruins of Dunyveg Castle. Thought to be one of the longest-established distilleries in the country, a Lagavulin tour will couple history and beauty in a perfect blend. And you can top it all off with a taste (or many!) of some of the finest single malts before you leave. 
Lowland Whiskies
Glenkinchie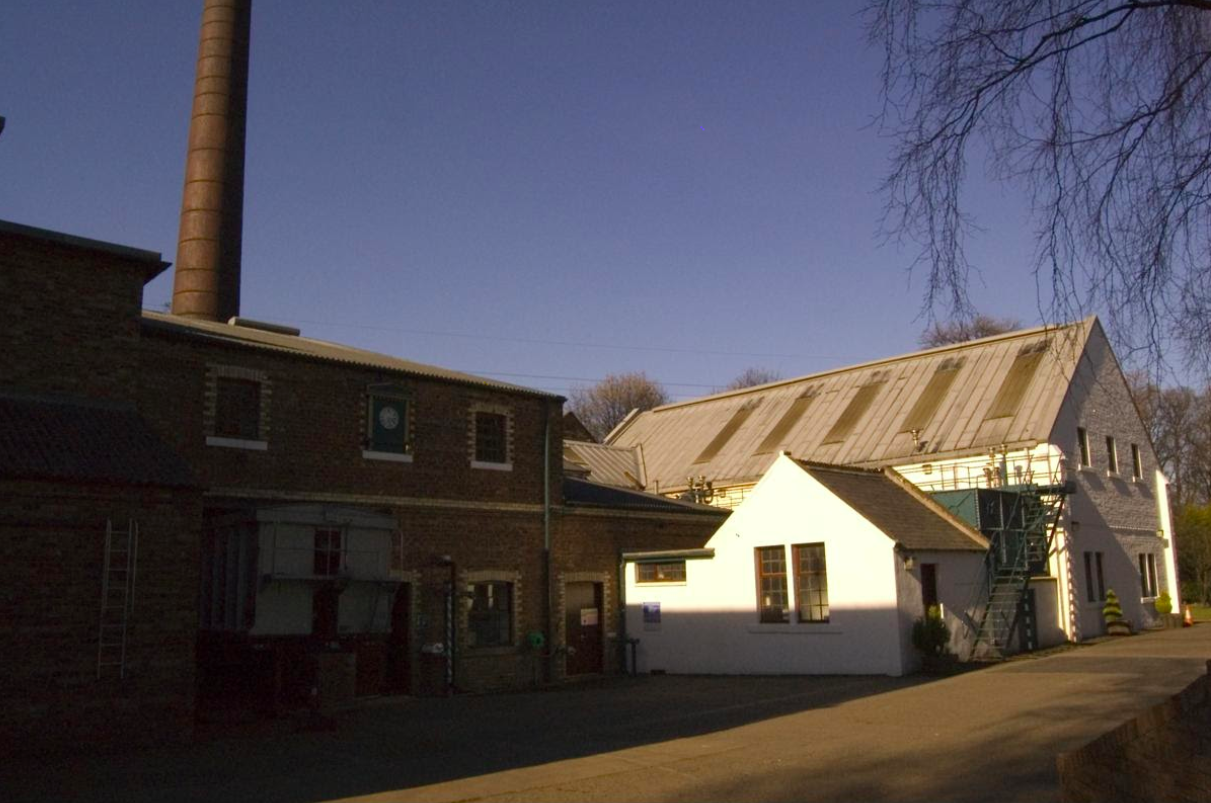 Glenkinchie Distillery / Image Source Cls With Attitude / License
The Lowland whiskies aren't as well known as the single malts of the north but they shouldn't be discounted. Lighter in taste, these are whiskies that speak of summer, grass and fruits.
The Victorian Glenkinchie distillery and its orchard gardens are surrounded by verdant farmland, bursting with growth and sweet-scented wildflowers, in charming East Lothian.
Glenkinchie offers a range of tours from the in-depth Behind the Scenes tour, to their Whisky in the Wild tour which will take you on an exploration of their beautiful surroundings. 
Auchentoshan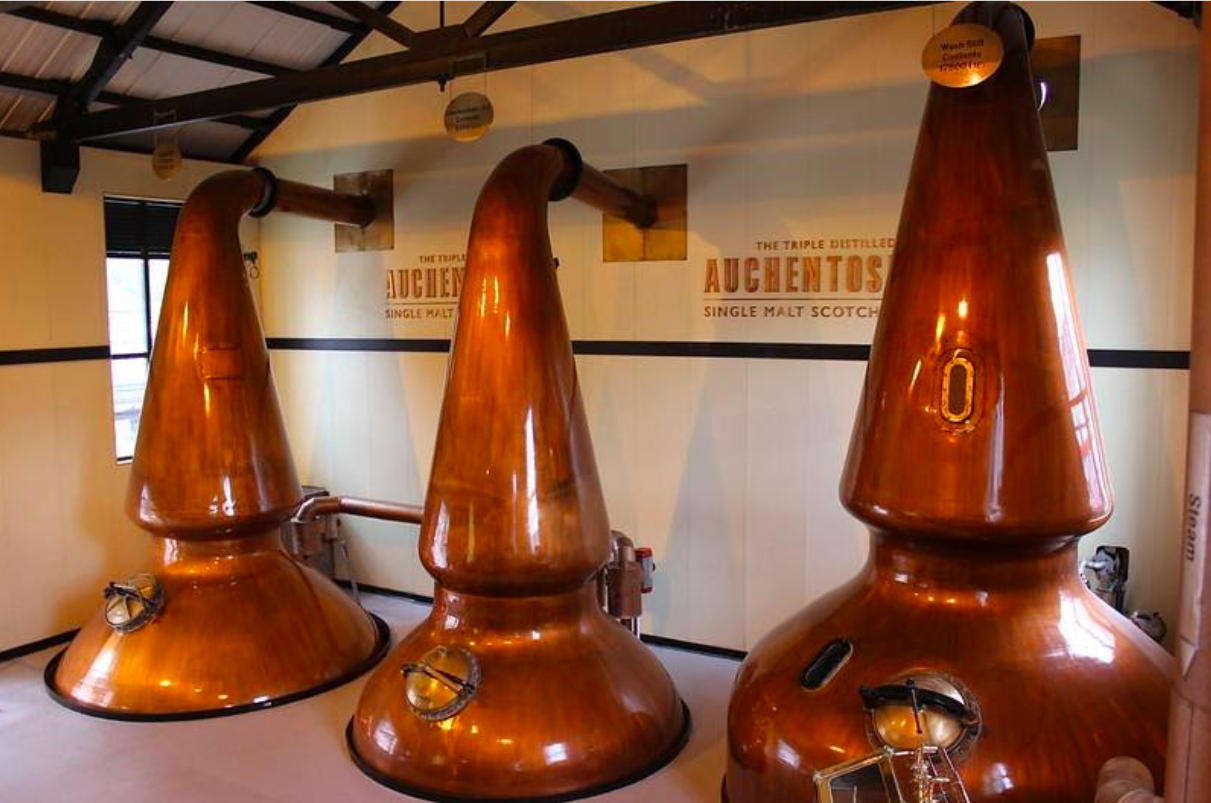 Auchentoshan Stills / Image Source / License 
Pronounced 'ock-un-tosh-un', this is a whisky like no other. Born in Glasgow, it's a city whisky that prides itself on mixing traditional craft with progressive thinking.
Visiting the Auchentoshan distillery, you'll experience the energy and passion that makes this whisky unique – Auchentoshan is like Glasgow in a bottle. 
Highland Whiskies
Highland Park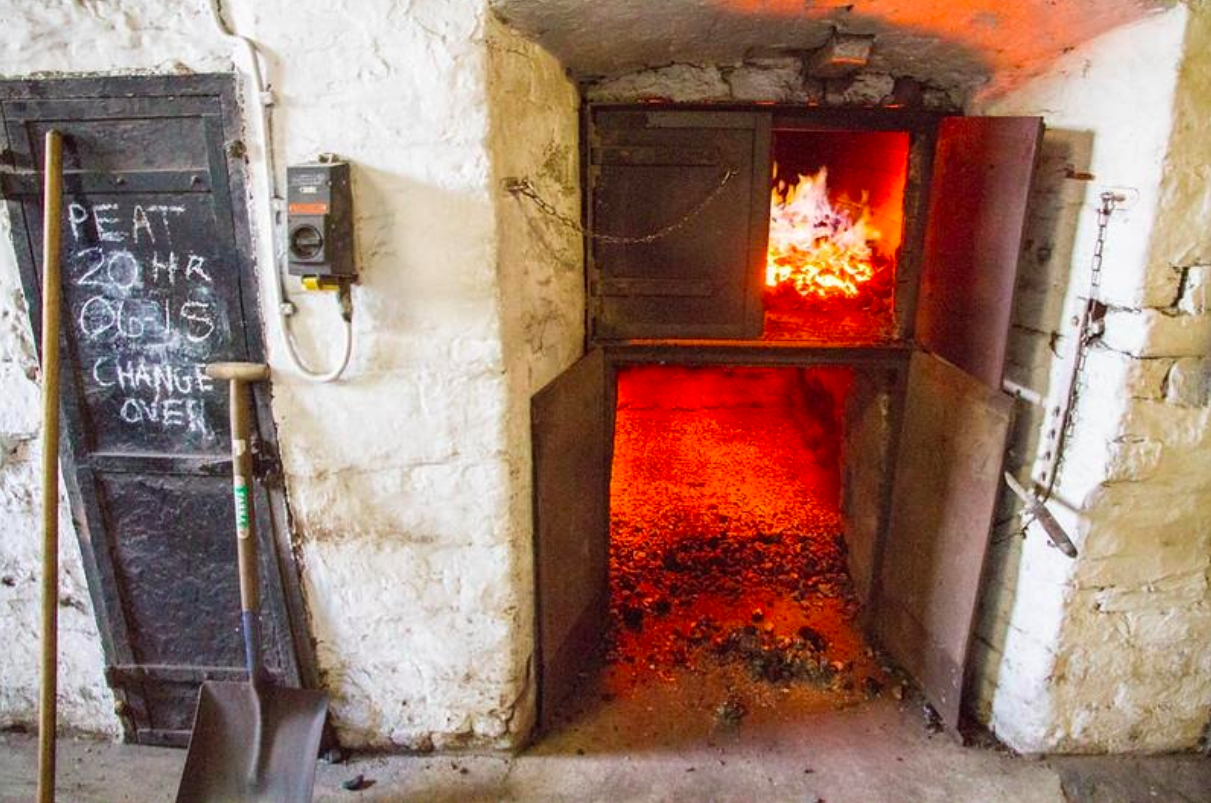 Highland Park Kilns / Image Source / License 
Highland Park Distillery stands upon the Isle of Orkney, where the wild climate and stormy seas have shaped the whisky they make. Highland Park's founder was of proud Viking descent, and he infused his whisky with that Viking spirit.
The distillery offers several tours, all of which are worth going on for the setting alone. Add fine whisky to the experience and you have a day you will never forget!
Old Pulteney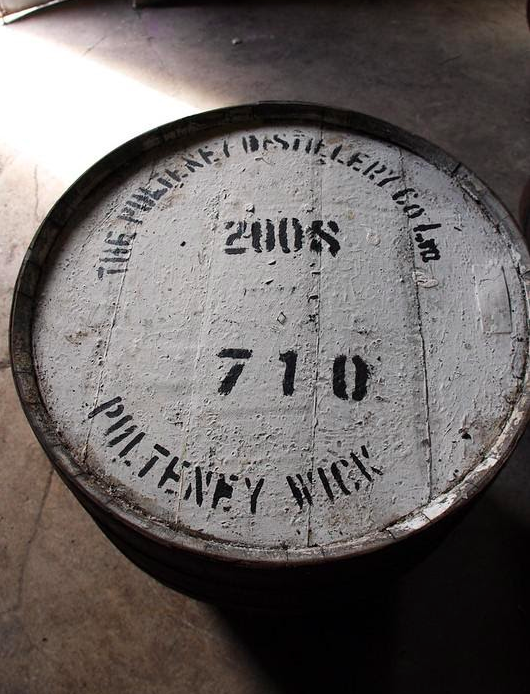 Old Pulteney Barrel / Image Source / License 
The Pulteney Distillery is the northernmost distillery on the mainland. Standing by the harbour of Wick, the sea is in every aspect of this unusual whisky. Its traditional warehouses are exposed to the North Sea air and there are subtle salty notes in every bottle of Old Pulteney whisky.
The distillery and the town of Wick are inseparable so an Old Pulteney tour won't just teach you about their whisky – it will teach you about the area and how the locals live and work with the sea. 
Talisker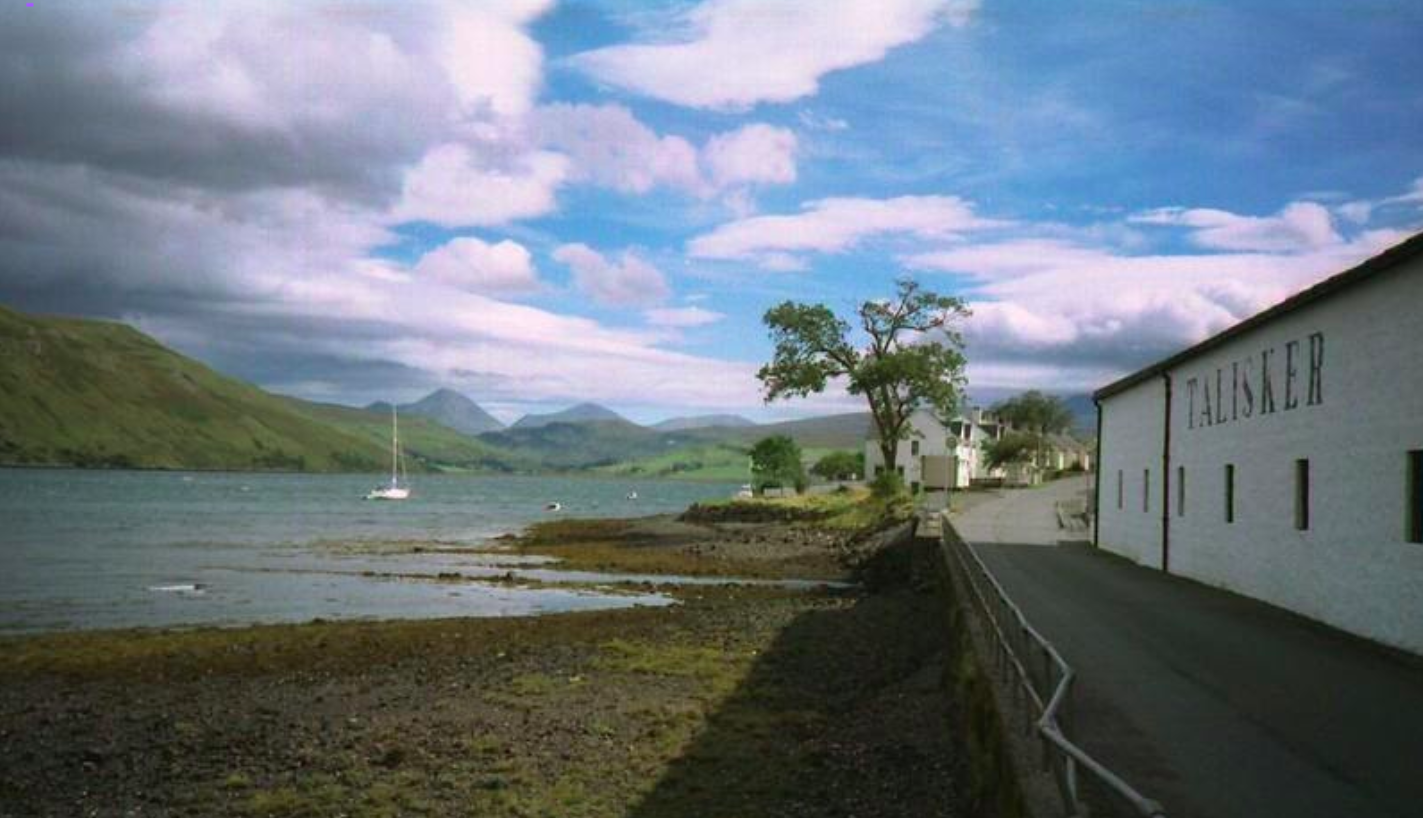 Talisker Distillery / Image Source / License 
The original distillery on the Isle of Skye, there are few settings as stunning as that of Talisker. It stands on the shores of Loch Harport and faces the dramatic beauty of the Cuillin mountains. And the whisky is as easy to drink in as the view.
You can enjoy a range of tours, and for the sweet-toothed among you, Talisker offers a whisky and chocolate tour, where each malt is accompanied by local artisanal chocolate. 
Campbeltown Whisky
Springbank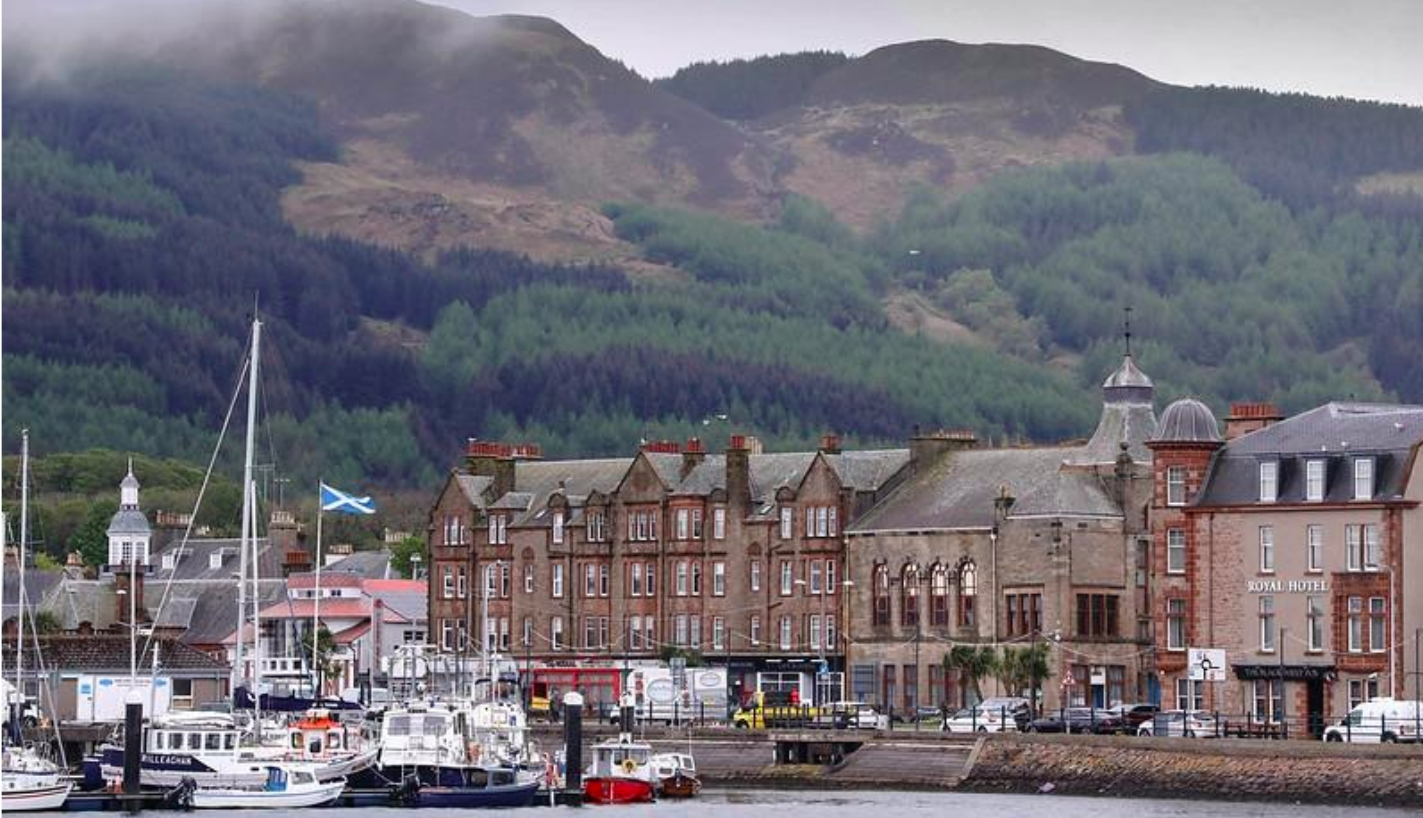 Campbeltown / Image Source / License
Five generations of Mitchell's have owned and managed the Springbank Distillery – a distillery that is unique in Scotland in that 100% of the whisky-making process is carried out on the premises. Moreover, the traditional processes used to make Springbank whisky mean it's the most handmade whisky in Scotland.
So if your aim is to learn as much as possible about whisky then Springbank cannot be missed! Located in Campbeltown, a town once known as 'the whisky capital of the world', you will truly feel like you've stepped into the heart of whisky's history.
As Scotland's national drink, whisky is unsurprisingly popular throughout the country, and there are new distilleries being established all the time.
This list is merely a glimpse at some of the most historic and iconic whiskies Scotland has to offer, but there are plenty more wonderful whiskies and whisky tours to discover. If you would like help in designing your perfect tour through Scotland, distilleries included, then don't hesitate to get in touch!