Glasgow is Scotland's biggest city and the third most populous city in the UK. Glasgow has a lot to offer visitors, including its vibrant nightlife, rich history, several amazing museums and art galleries, and some of the best multicultural cuisine in Scotland. Glasgow is a true modern metropolis, but it has managed to hold on to its heritage. The city has a unique appearance and its native Glaswegians are regularly lauded as the friendliest people in the entire United Kingdom! As several of our Scottish tours visit Glasgow and it has so much to offer anyone visiting Scotland, we thought it would be a good idea to answer some of the most frequently asked questions about Glasgow!
How to Pronounce Glasgow?
We get this question all the time as the name of the city certainly isn't phonetic. In fact, as America's Webster dictionary favours phenetic spellings, many of our American and Canadian cousins across the water struggle to pronounce Glasgow! It doesn't really matter what you call it, and the locals won't mind one bit if you get it wrong, but Glasgow is pronounced as Glaz (rhymes with Taz) – Go (rhymes low). Glaz-go
How Old is Glasgow?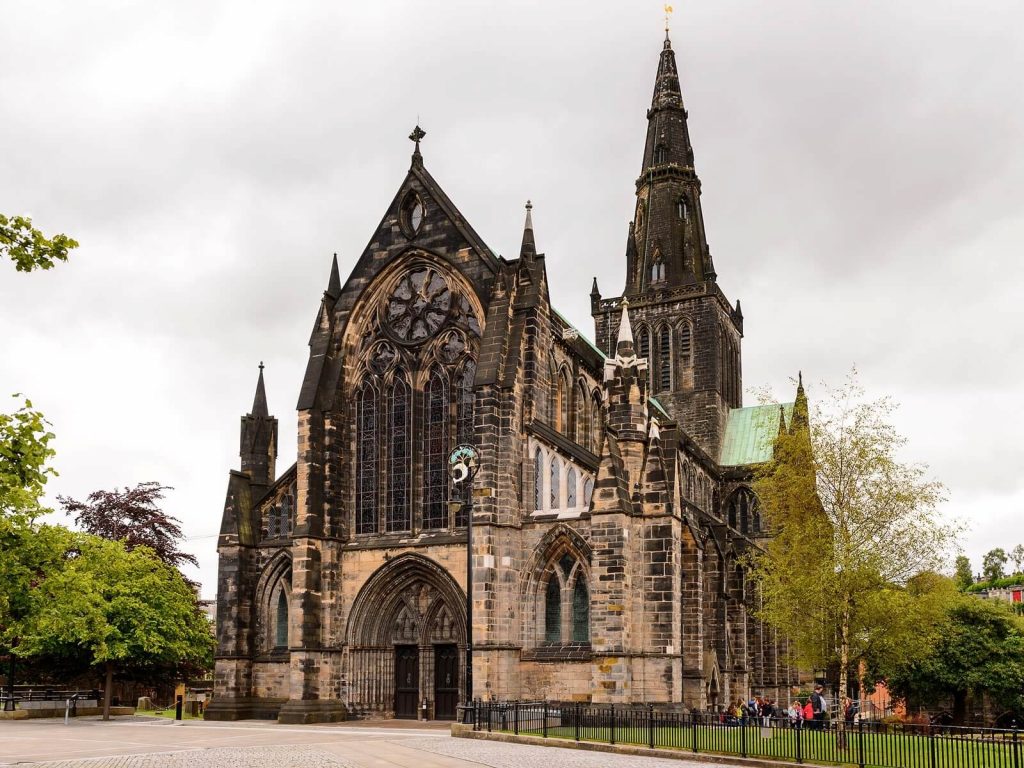 Glasgow, as we know it today, is one of the United Kingdom's oldest settlements. It traces its history all the way back to 543 AD when a monastic church was founded by St Mungo, now the city's patron saint. Even in 2018, you can still find artwork and references to St Mungo all around the city. However, Glasgow only began to grow into a farming settlement in 1100 onwards, and it owes its success to the gradual construction of its cathedrals and its fishing and shipbuilding industries in the 17th century, as well as its enterprising merchants. Gradually, Glasgow became the biggest city in Scotland and Edinburgh isn't showing any signs of catching up! Glasgow's Merchant City is perhaps the best place to learn about the city's commercial success, and you can take a trip up to the beautiful graveyard on the hill called the Necropolis (city of the dead) to read the headstones and plaques on some of the incredibly rich merchants' decadent mausoleums.
How Do You Get Around Glasgow?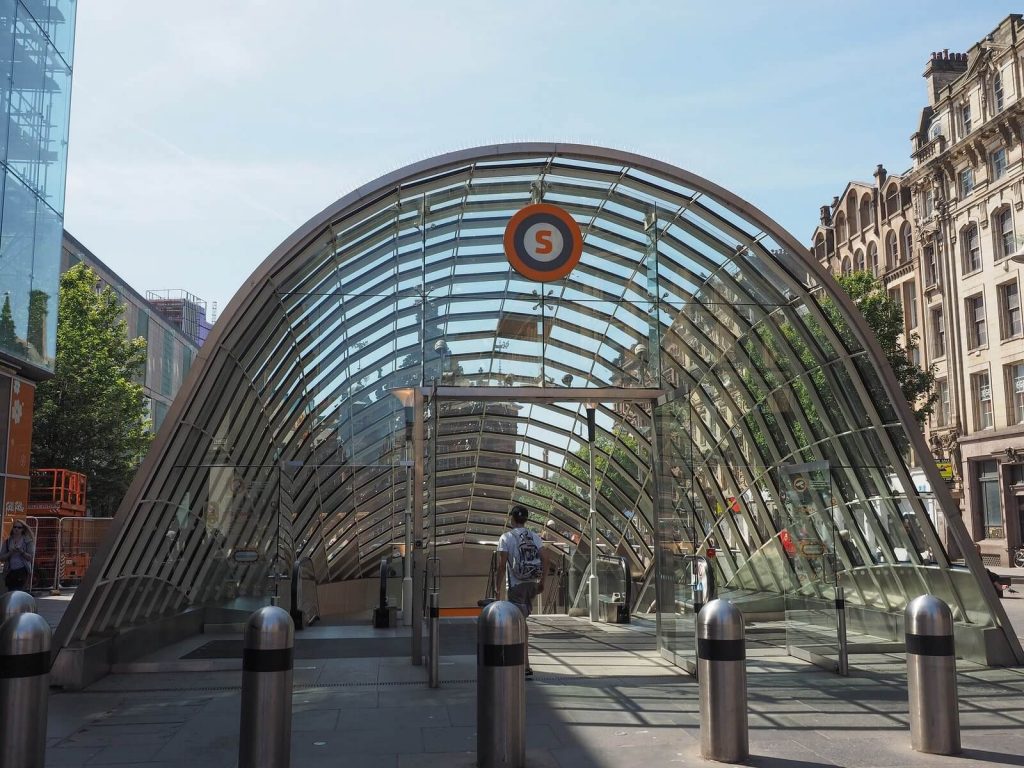 It couldn't be easier to get around Glasgow. If you're travelling with Inspiring Travel, you will have a personal guide who will also serve as your driver, escorting you to wherever you want to go in the city. If you're making your own way around the city, you'll find black taxicabs all around the city and you can flag them as they drive past (something you can't do in most other UK cities). Glasgow also has the third oldest underground railway system in the world, which started operating in 1896! The subway has a simple single loop system that runs incredibly reliably. Glasgow also has two major railway stations: Central Station and Queen Street. Both of these stations are right in the centre of the city and they offer numerous routes out of the city, with various stops along the way, on the city's outskirts.
How Close is Glasgow to Edinburgh?
Glasgow and Edinburgh are often pitted against each other, and the cities have enjoyed a friendly rivalry for centuries, but the truth is that tourists needn't choose between the two Scottish cities as they are surprisingly close together. With just 47 miles between Glasgow and Edinburgh, a train journey takes between 50 and 70 minutes (depending on how many stops it makes along the way). This means that it's easy to take a day trip to Edinburgh if you're staying in Glasgow — or vice versa. If you'd like to visit both cities, you may like our Two Cities and Outlander tour.
How Many Airports are there in Glasgow?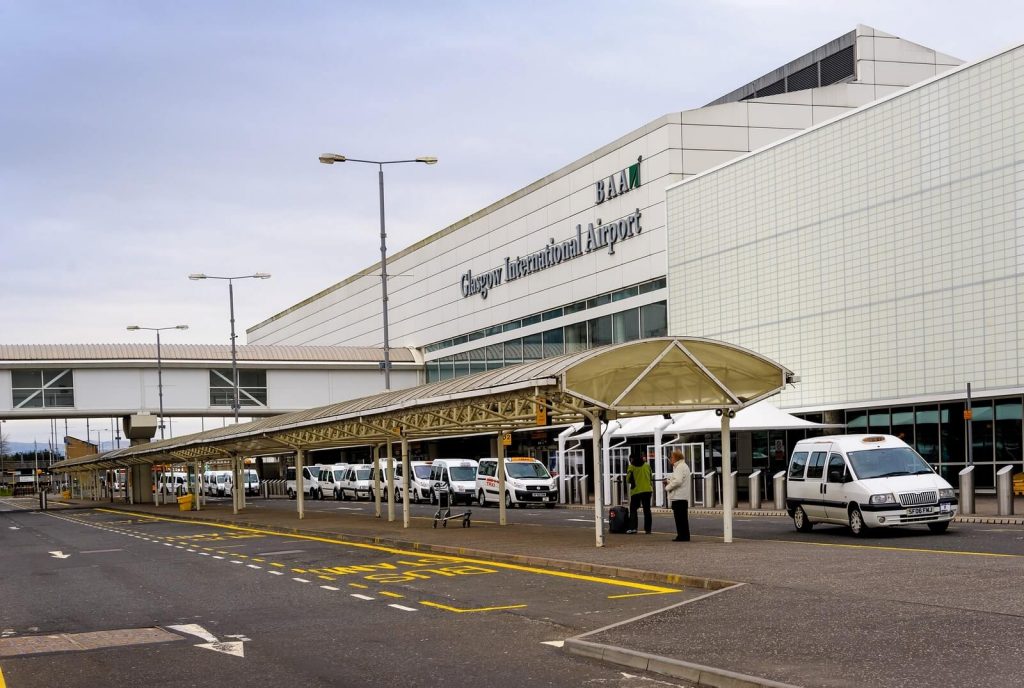 This is a more practical question, but it's important to know how you're going to get to Glasgow when you get off the plane. Glasgow has two official airports: 'Glasgow International Airport' and 'Glasgow Prestwick Airport'. Glasgow International Airport is only 10 miles from the city centre — which makes for a 20- or 30-minute bus journey. Glasgow Prestwick Airport is 33.5 miles from the city centre and is a 50-minute train ride away. However, Edinburgh Airport is also only 39 miles away, which is a 53-minute drive from Glasgow city centre.
If you have a question about Glasgow that we haven't addressed here — or if you have any questions about any of our tours (including our customised Scottish tours), then please feel free to get in touch. Get planning and make Glasgow part of your perfect trip to Scotland today