Looking for the best cities to visit in Scotland? We have you covered! At Inspiring Travel Scotland, we live and breathe everything about his bonnie country and its best places to explore. From the city centres to the hidden glens and remote Highland beauty…we love sharing the wonder of Scotland with visitors from all around the world.
If you're trying to plan a trip to Scotland, you'll most likely be starting and ending your journey in Edinburgh or Glasgow, where the majority of international flights arrive. These two cities offer unique perspectives on Scotland's history and culture, so you won't want to miss either one!
But Edinburgh and Glasgow aren't the only cities to visit in Scotland during your holiday. To help you decide where to go, we'll outline the top reasons to visit each of the popular urban areas of Scotland.
Of course, we're always happy to create a tailor-made tour of Scotland that's customised to you and your preferences. That's where our local expertise and extensive experience truly shines!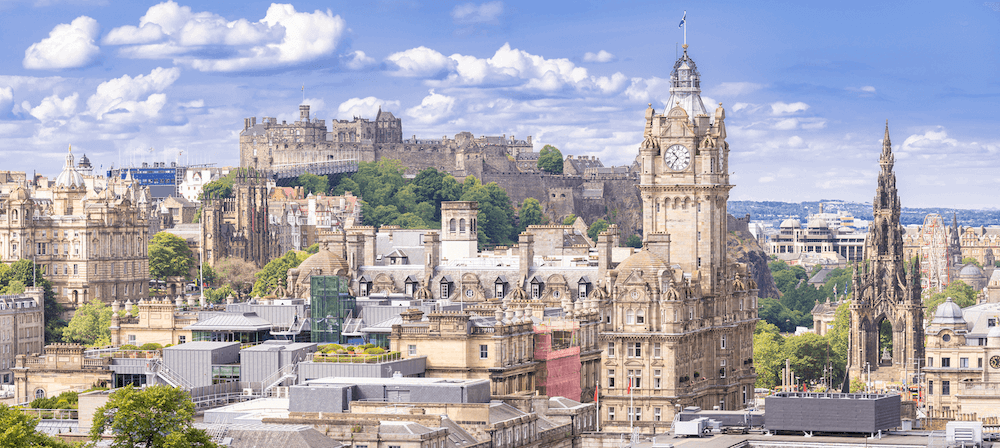 If you get in touch, we are more than happy to offer some advice. But we also thought we'd put together a brief tourist's guide to some of Scotland's best cities to visit. We hope this helps you choose which cities you most want to see when you visit Scotland. Of course, if you have enough time, we would love to take you to every city on this list!
The Best Cities to Visit in Scotland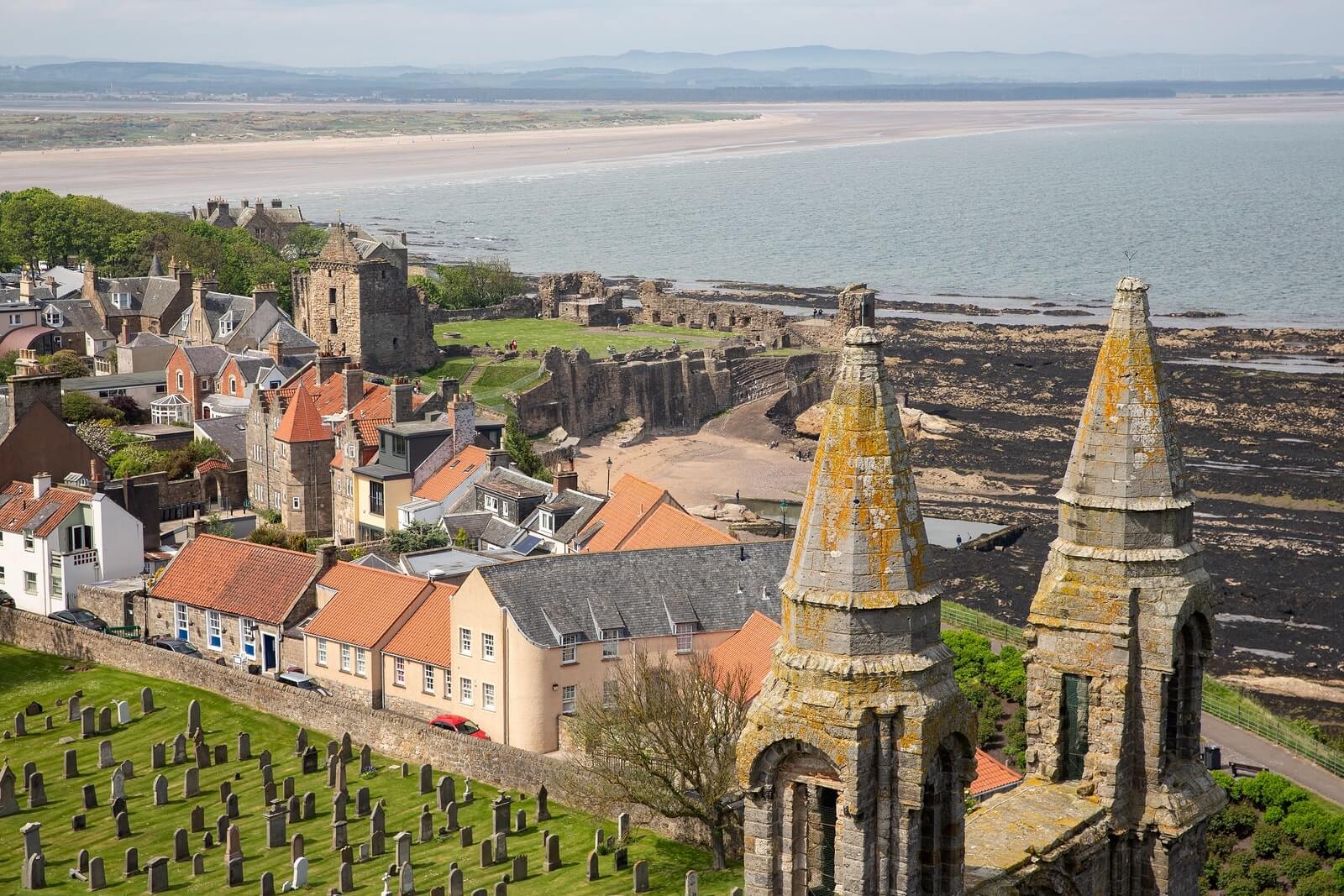 1. The Enchanting Capital City of Edinburgh
Edinburgh is the historic, enchanting capital city of Scotland and it's one of the top tourist hotspots in Europe. Edinburgh more than earns all of the praise and attention it gets.
The city is beautiful – with stunning architecture throughout and iconic Edinburgh Castle overlooking the city from atop Castle Rock. But Edinburgh also offers countless fun activities for visitors to enjoy.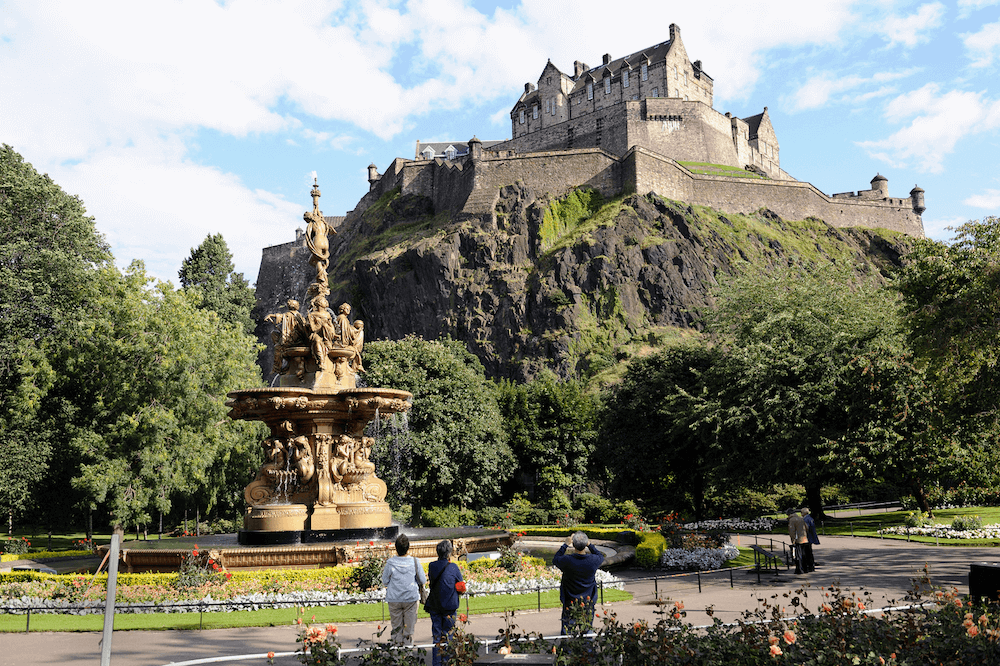 Why visit Edinburgh?
You will never run out of things to do in Edinburgh! From exploring its two UNESCO World Heritage Sites (Old Town and New Town) to seeking out Scotland's film and literary locations; from popular attractions like the Edinburgh Dungeon to world-class festivals like the Edinburgh Festival Fringe (the biggest arts festival in the world). 
There is so much to enjoy in Edinburgh that you could spend your entire vacation here and still not see it all!
Did you know that Edinburgh has more parks and trees per head of population than any other city in the UK? It's true! This historic capital city is filled with green spaces to enjoy, so you'll want to spend some time in a few of the city's beautiful parks and gardens.
The city's nickname is 'Athens of the North' – with its architecture reflecting the columns and styles of ancient Greece. From Calton Hill through all of New Town, with countless buildings in Old Town also reflecting this desired aesthetic.
A tour of Edinburgh Castle will not disappoint history buffs; in fact, a tour of any part of the city will not disappoint history buffs as this ancient city is packed with fascinating stories.
For fans of Harry Potter, Edinburgh is the home of author J.K. Rowling and she based many aspects of her books on parts of the city. If this interests you, you should check out our blog about the 10 Scottish locations Harry Potter fans must visit! 
2. Scotland's Largest & Most Modern City: Glasgow
While Edinburgh is Scotland's capital city, Glasgow is its largest and most modern city. And, actually, if you go right back to St Mungo's Church, we can argue that Glasgow is a few centuries older than Edinburgh!
Due to the great River Clyde and Glasgow's position on the west coast, Glasgow became Scotland's most important trade city. For centuries, its merchants were the richest people in Scotland.
Glasgow's affluence from its trade routes allowed for building vast, ornate buildings in a way few other UK cities could. If you love architecture, then Glasgow is the city for you.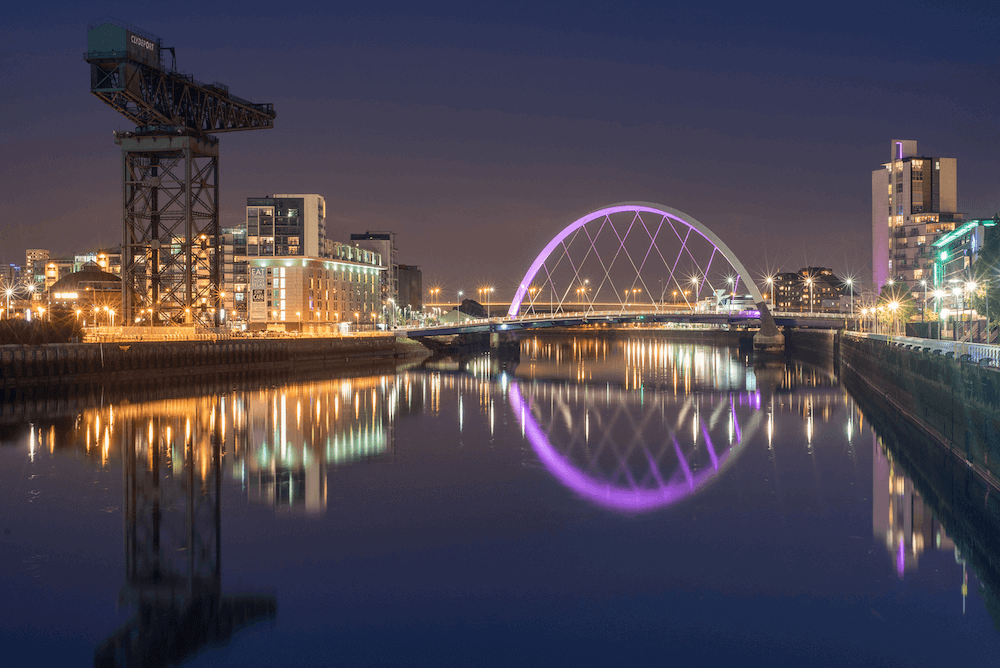 Why visit Glasgow?
There are so many fun things to do in Glasgow! Glasgow has a thriving nightlife and many of the best restaurants in Scotland. As a very large city, Glasgow is split into different sections. Explore the centre of the city for the best shopping in all of Scotland.
If you go slightly east of the centre, you'll find yourself in the extremely affluent Merchant City. A little further east and you'll find the stunning Glasgow Cathedral and the impressive Necropolis (city of the dead), which is a huge hill with graves, crypts, and mausoleums. This is where the city's richest merchants were buried, so the obelisks and structures built to commemorate them are incredibly elaborate.
If you go to the West End, you'll find the impressive University of Glasgow and the Kelvingrove Art Museum (with work from Dante Gabriel Rossetti, Vincent van Gogh, Titian, Claude Monet, and a huge collection of Charles Rennie Machintosh).
Glasgow is also less touristy than Edinburgh, so many feel they get a more authentically 'Scottish' experience there. 
---
If you're a fan of Outlander, you definitely want to visit both Edinburgh and Glasgow! Check out our Two Cities & Outlander Tour for details.
---
3. For Golfers & Students, the Lovely St Andrews
St Andrews is much, much smaller than Edinburgh and Glasgow, which is perhaps exactly why visitors to Scotland love it. Despite its small size, St Andrews can technically be classed as a city because it has a cathedral. And that's why it has made it onto this list!
Located on the east coast of Scotland, St Andrews is roughly 90 minutes by car from Edinburgh.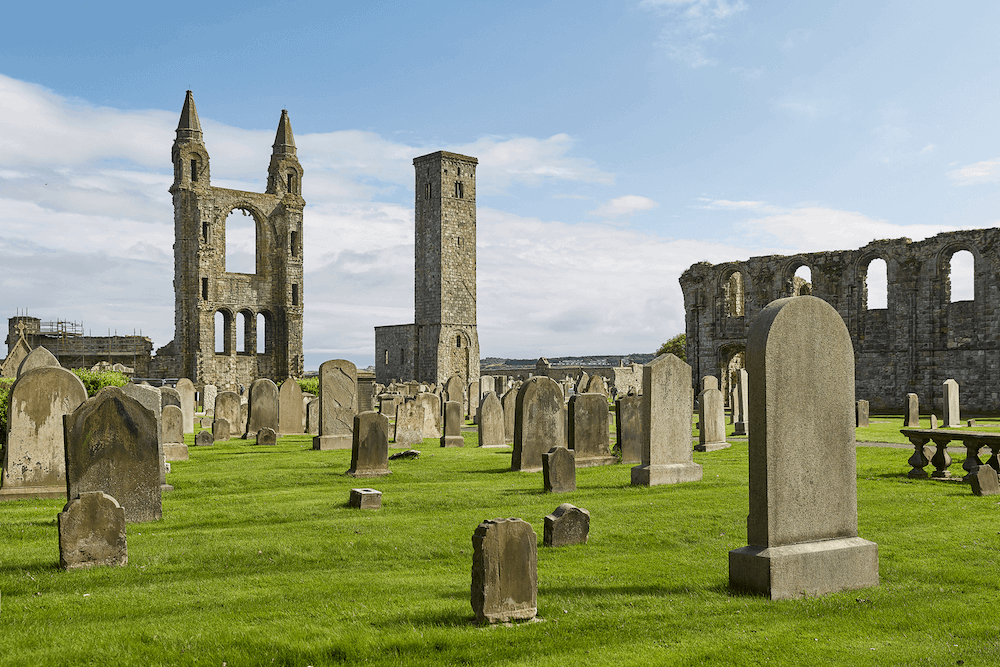 Why visit St Andrews?
The city is most famous for golf, as people have been playing golf there for the last six centuries. Some folks claim that golf was invented there! For keen golfers, check out our tips for how to plan the ultimate Scotland golf trip.
St Andrews' historic golf courses attract professional and amateur golfers from all across the world. St Andrews Links Old Course is one of the oldest golf courses in the world, while The Royal & Ancient Golf Club of St Andrews has some truly incredible terrain.
For such a small city, there are many more golf courses to choose between. It's difficult to think of a better city in the world for golf – both to play it and to learn about its history.
St Andrews is also by the sea and enjoys some exceptional sea views. Take a beach walk, then stop into one of the city's many quaint cafés and tearooms.
St Andrews University is also the oldest university in Scotland, and the building is incredibly beautiful. The university is widely considered to be the third-best in the UK, with only Oxford and Cambridge above it.
After visiting the university, you should visit the spellbinding St Andrews Cathedral; the beauty of both the current building and the ruins will impress even the most experienced travellers.
St Andrews is so different to the rest of Scotland's cities, and it's this uniqueness that has impressed so many of our guests. 
4. The Capital of the Scottish Highlands: Inverness
Inverness is another smaller city in Scotland – though it isn't nearly as small as St Andrews. Situated on the banks of River Ness near Loch Ness, Inverness is the biggest, most important city in the Scottish Highlands. It is, therefore, often referred to as the 'capital of the Highlands'. 
The city is much farther north than any of the other cities on this list and its remote location will allow visitors to enjoy the world-famous Scottish countryside.
Get inspired with all the details on how to tour the Scottish Highlands!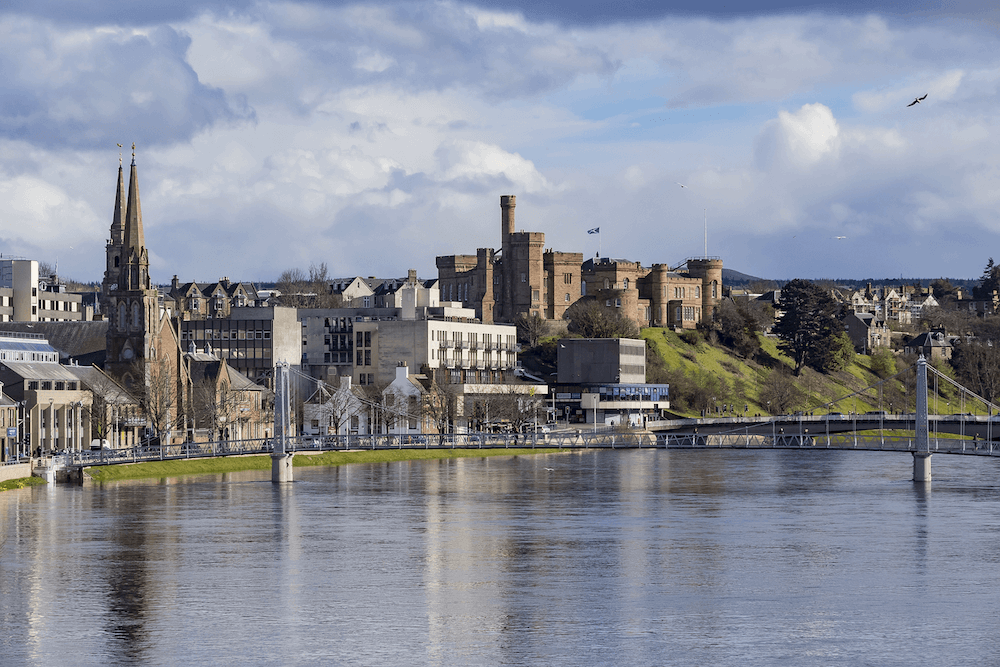 Why visit Inverness?
A quick Google image search will convince most people to add Inverness to their customised Scotland tour. The architecture and overall aesthetic of Inverness are incredibly traditional.
This city is exactly what people imagine Scotland will look like before they visit. Scotland's reputation for quaint buildings and a general sense of idyllic scenery is exactly what Inverness delivers on.
Any visit to Inverness would be incomplete without visiting one or two of the Highland distilleries for whisky tours. Inverness's location right in the heart of the Highlands makes it the perfect base for exploring Scotland's most famous landscapes.
In recent years, Scotland has continuously won awards for being the most beautiful country in the world. Most of the places that push Scotland ahead of New Zealand and Canada can be found a short drive from Inverness!
5. For History Buffs: The Iconic City of Stirling
The last of our recommended cities to visit in Scotland is the city of Stirling. This historic city is conveniently almost equidistant from Glasgow and Edinburgh. Stirling was also the capital of Scotland before Edinburgh took the top spot.
Stirling's positioning in the centre of Scotland made it the ideal choice as the capital city. You'll see signs of its former glory in the grand buildings and the incredibly impressive Stirling Castle.
In fact, many people (some of our clients included) even prefer Stirling Castle to Edinburgh Castle.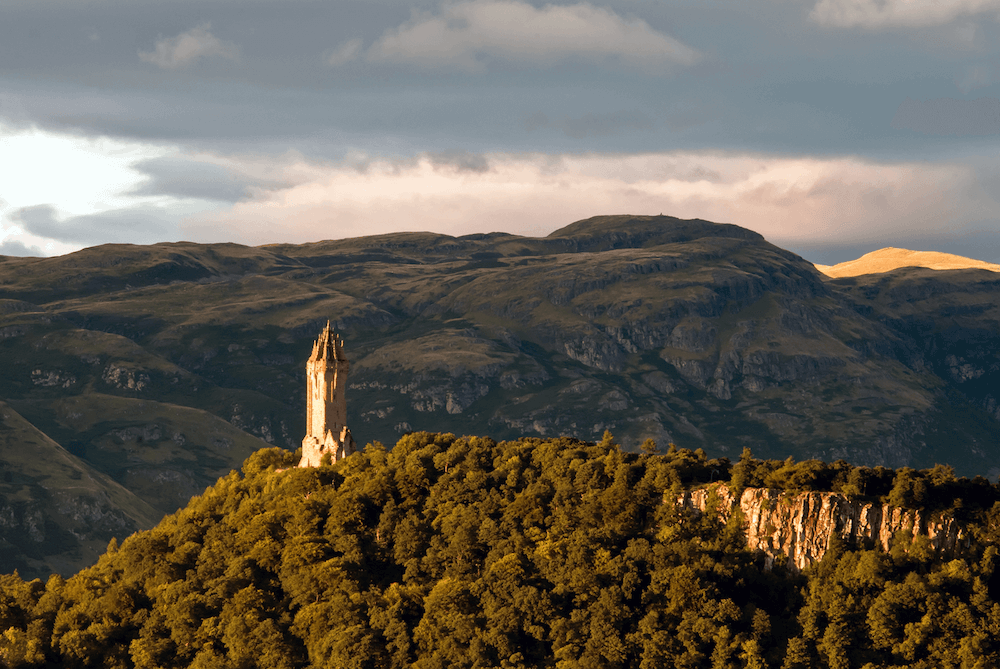 Why visit Stirling?
Beyond the castle, there is history everywhere you look in Stirling. One of the most popular historic sites is the Wallace Monument, a tower erected in 1869 to honour Sir William Wallace. You likely recognise the name from the film Braveheart! Sir William Wallace was a nobleman who became one of Scotland's main leaders during the First War of Scottish Independence against the English.
Nearby, you will also find Bannockburn, where Robert the Bruce won his famous victory over the English. The Battle of Bannockburn Experience offers an unparalleled opportunity to experience the historic battle with the help of 3D scenes, art, and artefact exhibits.
You can also visit the impressive Airthrey Castle and the old picturesque grounds of the University of Stirling.
History buffs visiting Scotland cannot, and should not, exclude Stirling from their itinerary!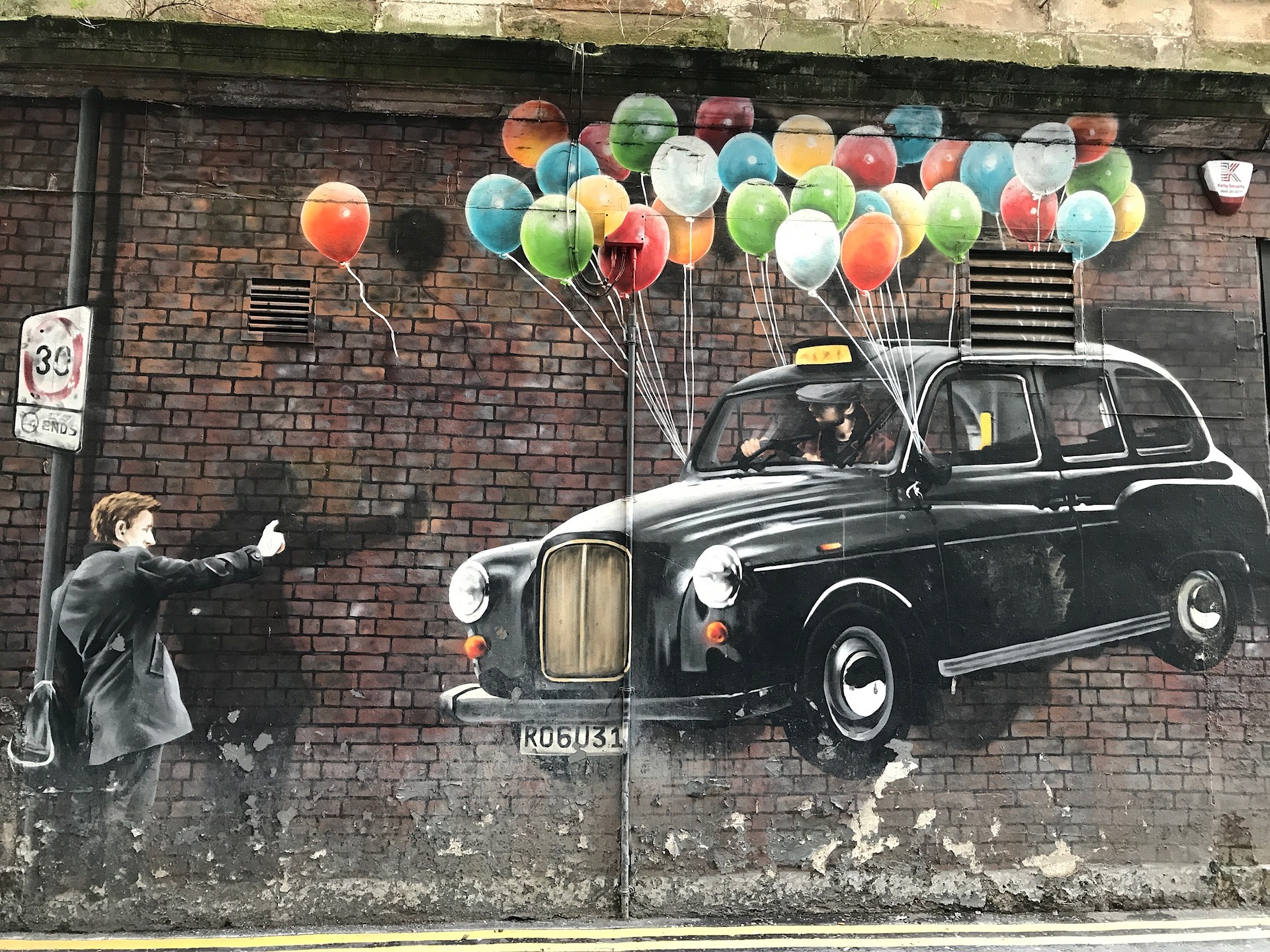 We hope this guide has helped you choose which of the cities to visit in Scotland during your holiday. Our wee country is overflowing with natural beauty and history, and fitting one or two of our cities into your trip is essential!
If you have any questions about Scotland's cities or about our range of Scottish tours, please don't hesitate to get in touch. Start planning your dream Scotland tour, and let us inspire you!
---
This post was originally published in July 2019 and updated in June 2021.