People of all ages love Harry Potter. What began as a humble collection of kids' books has become the best-selling book series of all time and has been adapted into some of the highest-grossing films of all time. All of this success has led to quite a few Harry Potter-themed attractions; there is Harry Potter World in London and The Wizarding World of Harry Potter in Florida, but we'd like to make a case for why Scotland is, by far, the best place for Harry Potter fans to visit. Here are 10 Scottish locations Harry Potter fans must visit!
1. Hogwarts is in the Highlands…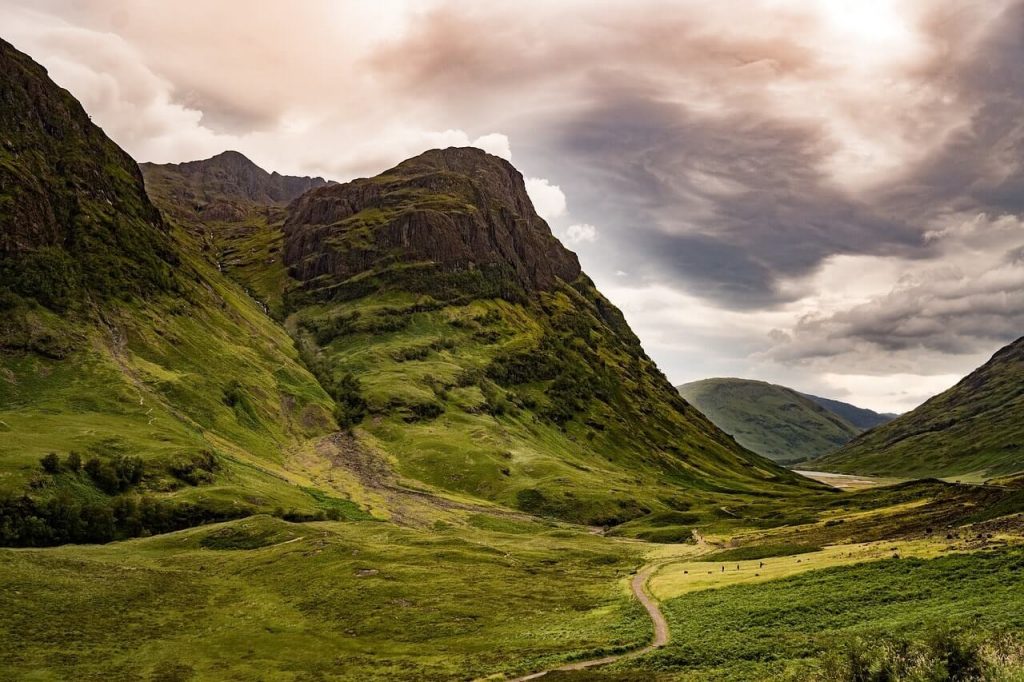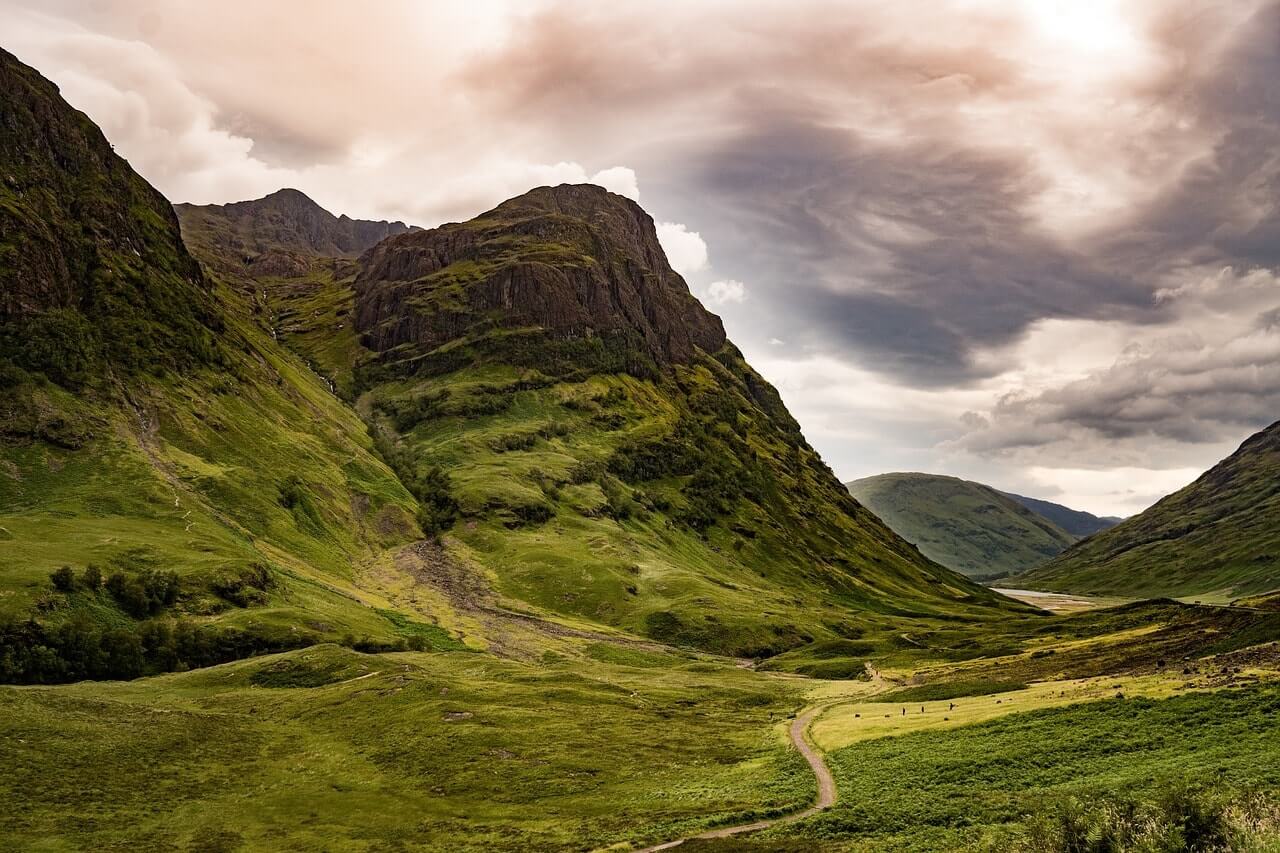 In the books, Hogwarts is set in the Scottish Highlands, which is one of the main reasons why there are so many Scottish locations in the films. If you see a beautiful vista in one of the films, with rolling hills or jagged mountains, chances are it's in the Scottish Highlands, with Loch Arkaig, Clachaig Gully, and Glencoe all serving as filming locations for the Harry Potter movies. We have a pre-packaged Scottish Highlands tour if this is a big priority for you, but we can also change any of our other tours to include a trip to the Highlands. You can go out hiking through the Highlands, keeping an eye out for Hogwarts. It's supposed to have a secret protective barrier around it to keep it hidden from muggles, but you never know…
2. Victoria Street: The Real Diagon Alley
While York claims that its street 'The Shambles' was the inspiration for Harry Potter and London's Leadenhall Market provided the exterior shot for the film, J. K. Rowling lived in Edinburgh the entire time she wrote the Harry Potter books and it's believed that Edinburgh's eccentrically beautiful Victoria Street was the true inspiration for Diagon Alley. Victoria Street has a multicoloured mixture of colourful shops, selling all kinds of wares, and its unique curving shape isn't quite diagonal, but it's not straight either. There is actually a Diagon Alley plaque on Candlemaker's Row — an alley just off Victoria Street!
3. The Glenfinnan Viaduct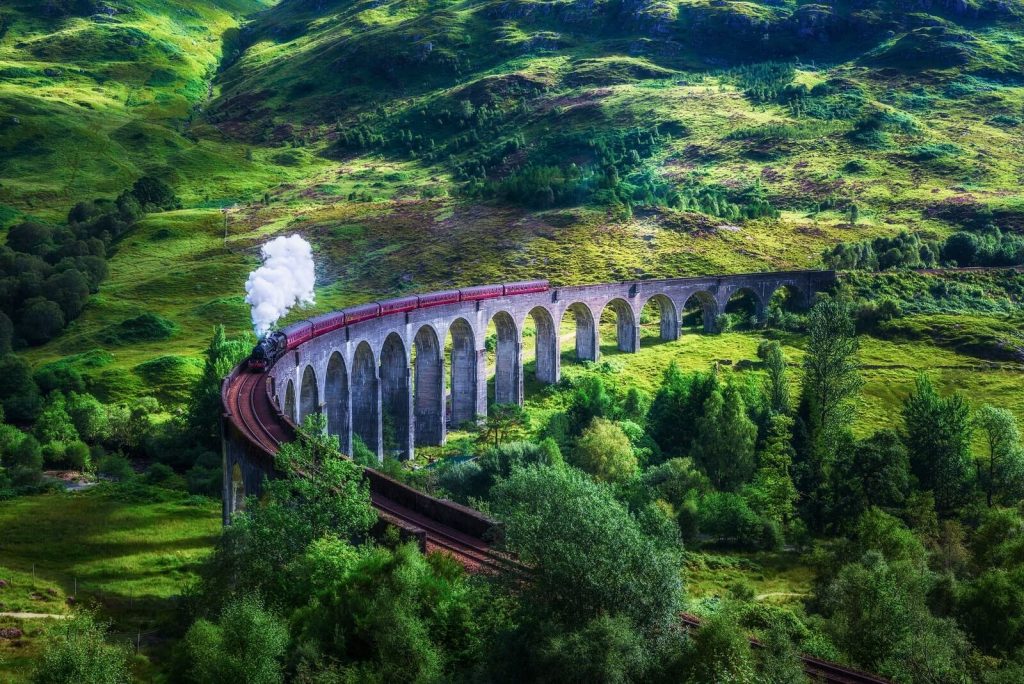 The Glenfinnan Viaduct is a beautiful railway viaduct on the West Highland Line that any self-respecting Harry Potter fans are guaranteed to recognise. It is the set of one the most iconic shots in all of the movies, as the Hogwarts Express in Chamber of Secrets is making its way to the school and Ron and Harry are flying overhead in Arthur Weasley's flying Ford Anglia. But that's not all: the Glenfinnan Viaduct was also where the train stopped in Prisoner of Azkaban when the dementors searched for Sirius Black.
4. Greyfriars Kirkyard: Visit Tom Riddle's Grave
J. K. Rowling has been very open about how much inspiration she has taken from her adopted city (Edinburgh), and some of her inspiration has come from Greyfriars Kirkyard — a hauntingly beautiful old graveyard close to The Elephant House Café (more on that later). Authors often cite gravestones as a great resource for choosing characters' names and Rowling claims to have found the name for her greatest villain in Greyfriars Kirkyard. Take a visit to the graveyard and look for Tom Riddle's grave, but be prepared for a slightly different spelling: Thomas Riddell. There is also a gravestone with 'William McGonagall' on it. Perhaps this was the inspiration for Hogwarts' great transfiguration professor?
5. The Writers' Museum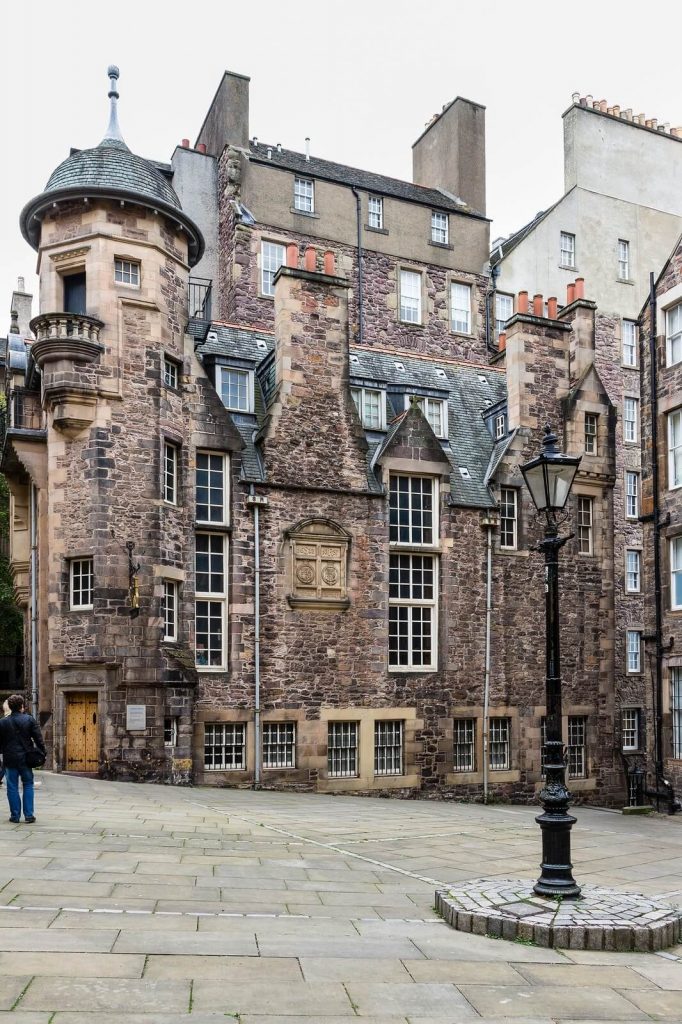 The Writers' Museum was established to celebrate the fact that Edinburgh was made the first UNESCO City of Literature and it features works and artefacts from many of the greatest writers who lived and wrote in Edinburgh: Robert Louis Stevenson, Robert Burns, and J. K. Rowling. This is a nice place for Harry Potter fans, but it's also a great place to visit for all book lovers!
6. Edinburgh City Chambers
The Edinburgh City Chambers, on the Royal Mile, is an impressive building in its own right, but it might be especially appealing to Harry Potter fans keen to see its tribute to J. K. Rowling. Edinburgh gives the 'Edinburgh Award' to outstanding residents of Edinburgh and J. K. Rowling certainly matches that description! Rowling won the award in 2008 and an impression of her hands has been immortalised in bronze in the City Chambers courtyard. This is definitely worth a visit if you'd like to catch a glimpse of the hands that created your favourite fictional world!
7. The Balmoral Hotel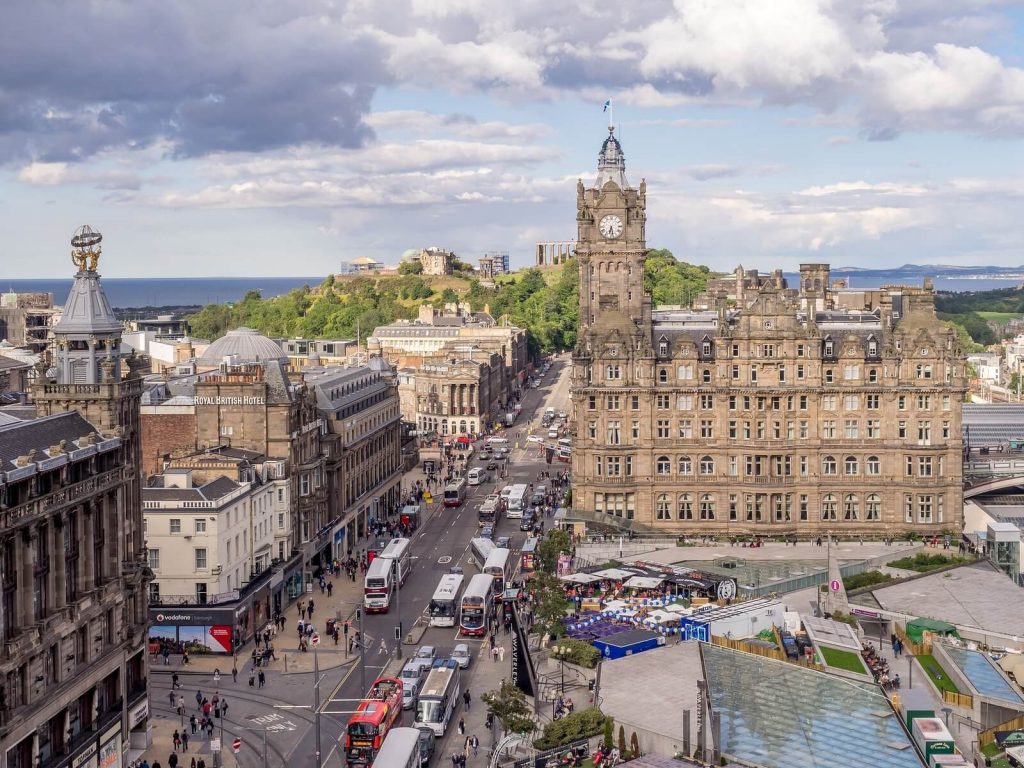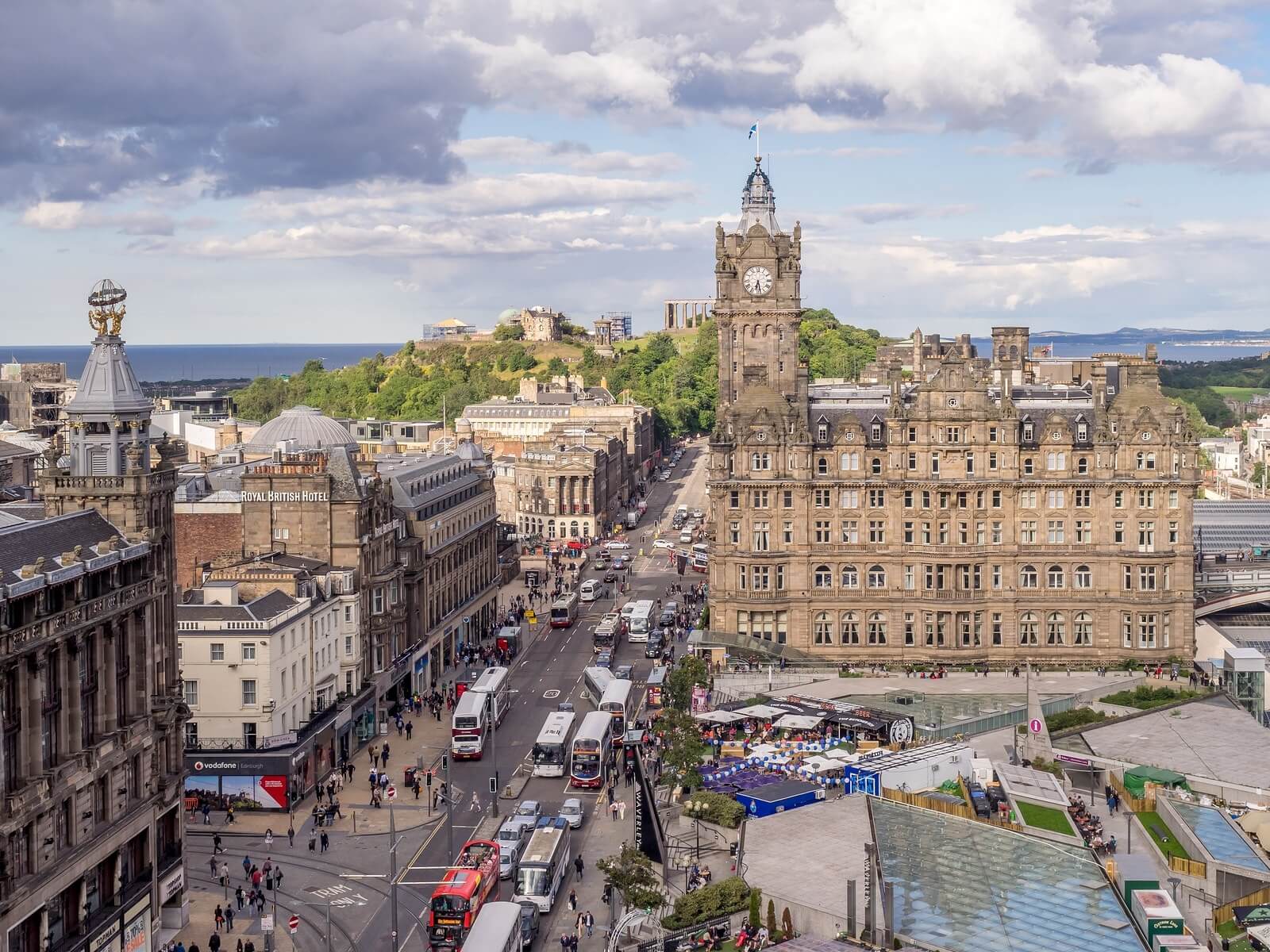 The Balmoral Hotel is a really swanky establishment on Edinburgh's gorgeous Princes Street, and it's worth visiting if you want to your stay in Edinburgh to be particularly extravagant. However, it has a special attraction for Harry Potter fans as this was where J. K. Rowling stayed while she was writing The Deathly Hallows, the final book in the Harry Potter series. Rowling apparently stayed in the hotel to get away from any day-to-day distractions while she finished her series and the room she stayed in is now called The J. K. Rowling Suite.
8. The University of Glasgow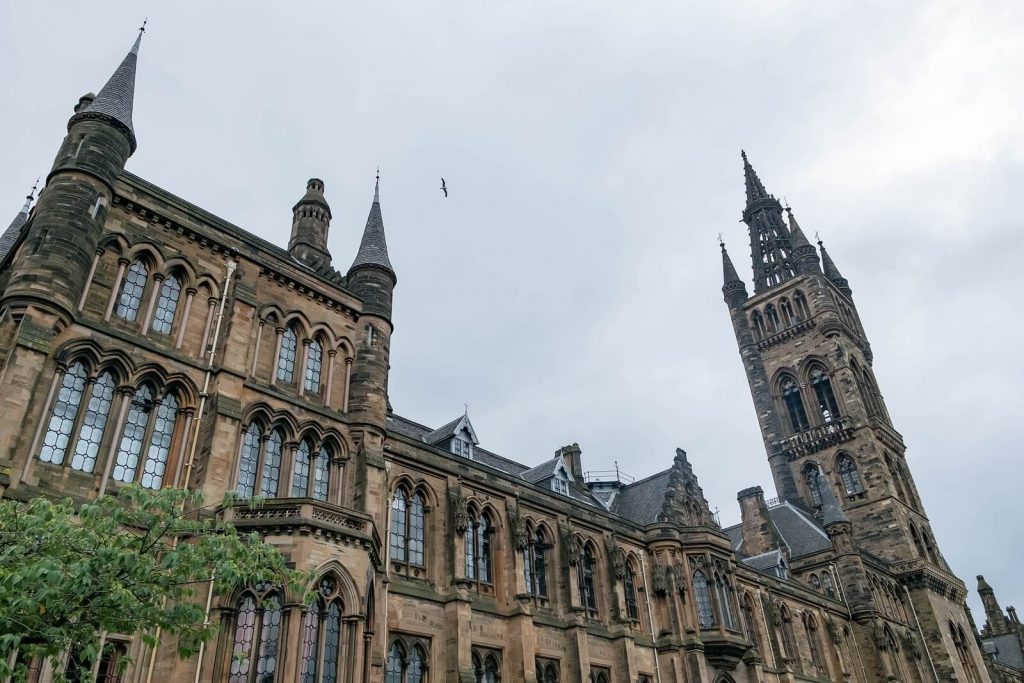 Whilst it was actually Alnwick Castle in the North East of England that was used for the exterior shots of Hogwarts in the first few films, pretty much everyone who sees the University of Glasgow's main building is struck by its uncanny resemblance to Hogwarts. Not only does it look the part from the outside, it has a courtyard inside that looks a lot like the spot where Harry first learned to fly his broomstick in the first film! You can visit both Glasgow and Edinburgh as part of our Two Cities tour!
9. George Heriot's School
The University of Glasgow bears a striking resemblance to Hogwarts in the films, but George Heriot's School is actually the school that inspired J. K. Rowling most of all as it was visible from her spot in The Elephant House café (more on that below). George Heriot's School is a beautiful old building with turrets that make it look a lot like a castle, and it dates back to the early 1600s. Rowling has also said that she based Hogwarts' different houses on the house system used at George Heriots. The school isn't usually open to visitors, but you can certainly get a good look at it from The Elephant House café.
10. The Elephant House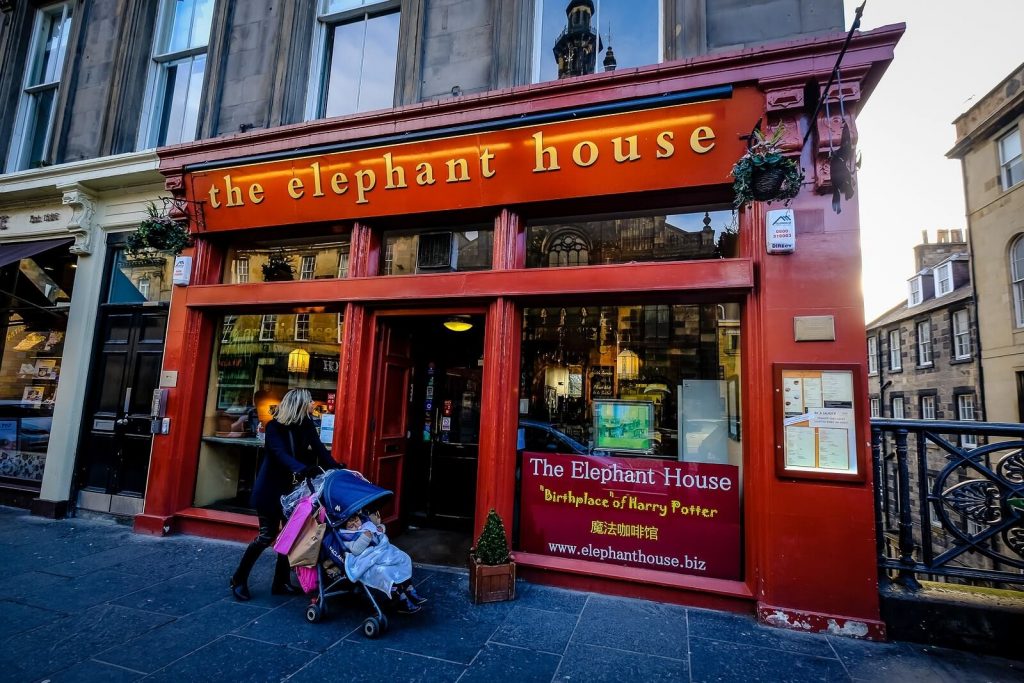 This charming little café has a pretty great claim to fame: it is, arguably, the 'birthplace of Harry Potter'. It has even written this on its window! There's actually a lot of truth to this claim as The Elephant Café was the café J. K. Rowling escaped to when she was writing the first Harry Potter novel. Some writers need to get away from home to get their creative juices flowing and Rowling has said in the past that the café was a great place for her to write Harry Potter. If you want to visit the place where the entire Harry Potter World was first built, then The Elephant House is an absolute must.
There are so many different reasons to visit Scotland, but we think a dedicated Harry Potter tour is as good a reason as any! If this kind of trip interests you, please check out our tailor-made Scottish tours page. On it, you can tell us about your ideal tour of Scotland. If you want to see a few of the locations mentioned in this blog, make sure you include it! And if you have any questions for us, please don't hesitate to get in touch. Plan your perfect Harry Potter holiday with Inspiring Travel Scotland!