Touring Scotland with kids can create lifelong family memories you'll all treasure. This country is filled with magic, wonder, and countless opportunities for adventure. If you're bringing the kids for a family holiday in Scotland, we'd love to offer some tips and advice for your trip planning. 
We know this country inside and out and we love sharing all our incredible sites and stories…especially if we can inspire a love of Scotland in the next generation! At Inspiring Travel, we have several Scotland itineraries you can check out for inspiration, or you can always create a tailor made tour to suit your family's interests. We'd love to show you how magical Scotland truly is!
How to Tour Scotland with Kids
We wrote a whole article on everything you need to know about touring Scotland for more general information on travelling in the country.
But, of course, the best way to tour Scotland with kids is by private tour. Just think of the stress you can avoid if you're not trying to navigate, drive, entertain the kids, and actually try to enjoy the views all at the same time. Gift yourself some serenity and let someone else handle all the driving…and most of the entertaining, too!
Best Itinerary for a Family Tour of Scotland
Choosing the best places to visit in Scotland with your kids will largely depend on their ages and interests. If you're bringing very little ones, then we'll want to plan your time around naps and ensure shorter travel days. If your kids are a bit older and, say, looking for Harry Potter locations in Scotland, then we have lots of places they could visit to relive that magic!
Whatever interests you and your family have, we have plenty of advice to offer. It would be impossible to outline every single itinerary option for travelling Scotland with kids just in this one article. But we'll give you a starting point and then we'd be happy to chat about your specific family adventure. 
This itinerary is anywhere from 7-12 nights, but you may have a different timeframe in mind for your Scotland trip. Use this as a baseline and then we can cater your tour to your family. Feel free to contact us any time with any questions.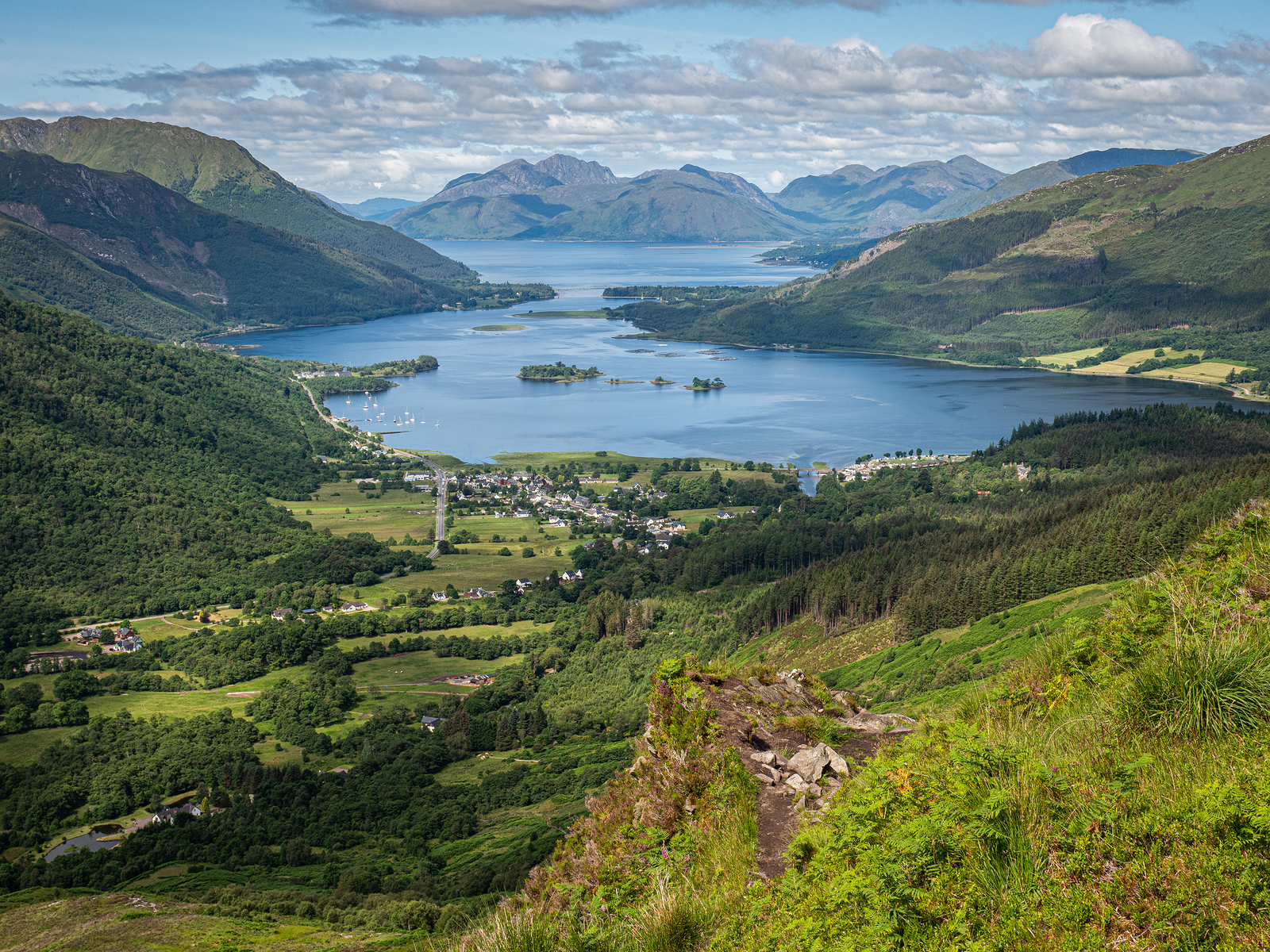 The Pap of Glencoe
Visiting Edinburgh With Kids: 2-4 nights
Edinburgh is a magical city, no matter your age. From Edinburgh Castle to Dynamic Earth and everything along the Royal Mile in-between, the Old Town is sure to enchant every visitor. Kids especially love Camera Obscura, the National Museum of Scotland, and running around in Princes Street Gardens or the Royal Botanic Gardens on a sunny day. Head to the shore to visit the Royal Yacht Britannia if the kids are keen on fancy ships or journey through time with a tour at the Real Mary King's Close.
Getting around Edinburgh with kids is easy, although the cobblestone streets and plentiful staircases can make it a bit of a challenge with a buggy or pram. If your kids are a bit older and looking for some adventure, climb Arthur's Seat for a panoramic view of the city, or walk up the shorter Calton Hill right at the top of Princes Street.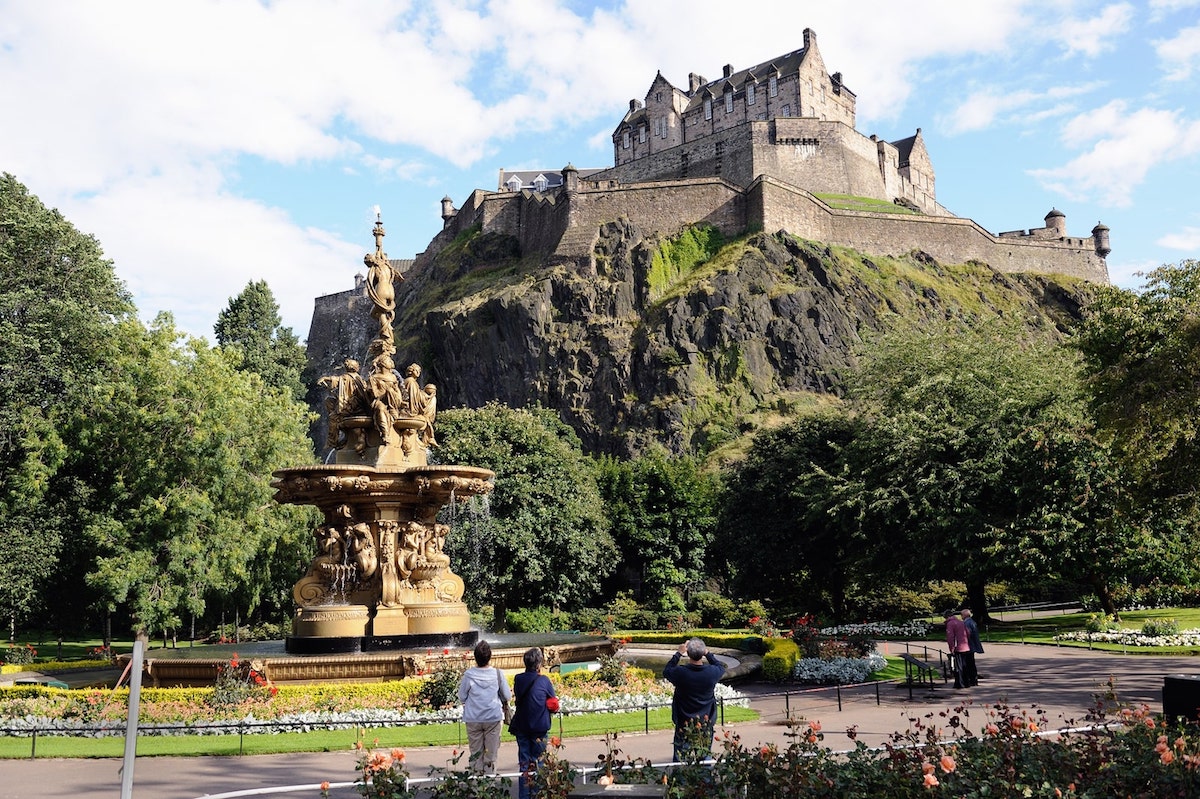 Edinburgh Castle from West Princes Street gardens
If you're touring Scotland with kids, it's a good idea to base yourself in a few places for several days each. Stay in Edinburgh for multiple nights to truly enjoy the city. We'd be happy to include a day trip from Edinburgh, too.
Falkirk and the Kelpies
As you begin your Scotland tour, stop in Falkirk to visit the Kelpies and the Falkirk Wheel. Kids marvel at the sheer size of the giant metallic horse head sculptures, and the Falkirk Wheel is an engineering wonder that amazes kids (and adults) of all ages. You could stop in Falkirk in the morning en route to Stirling.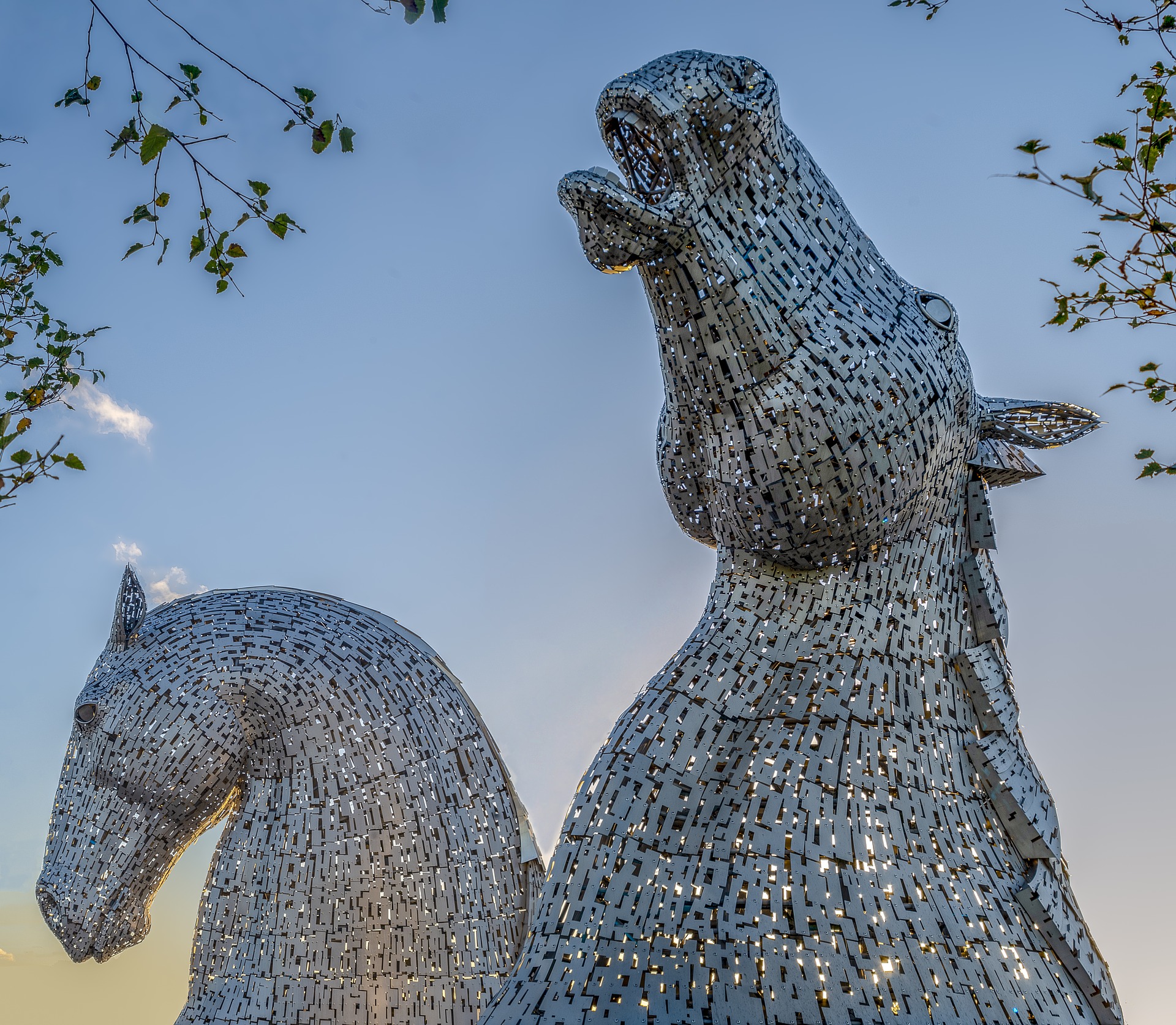 The Kelpies, Falkirk
Stirling Castle & Beyond
Stirling Castle is ideal to visit with kids, especially if you book a private tour for a more customised experience. You should also head up to the National Wallace Monument for views over the whole city and beyond. Go inside to check out historic memorabilia, including massive swords the kids are sure to love! Stirling University campus offers another space to wander and let them stretch their legs if they're needing a distraction. 
When you're ready, drive on towards the Cairngorms for an overnight stay.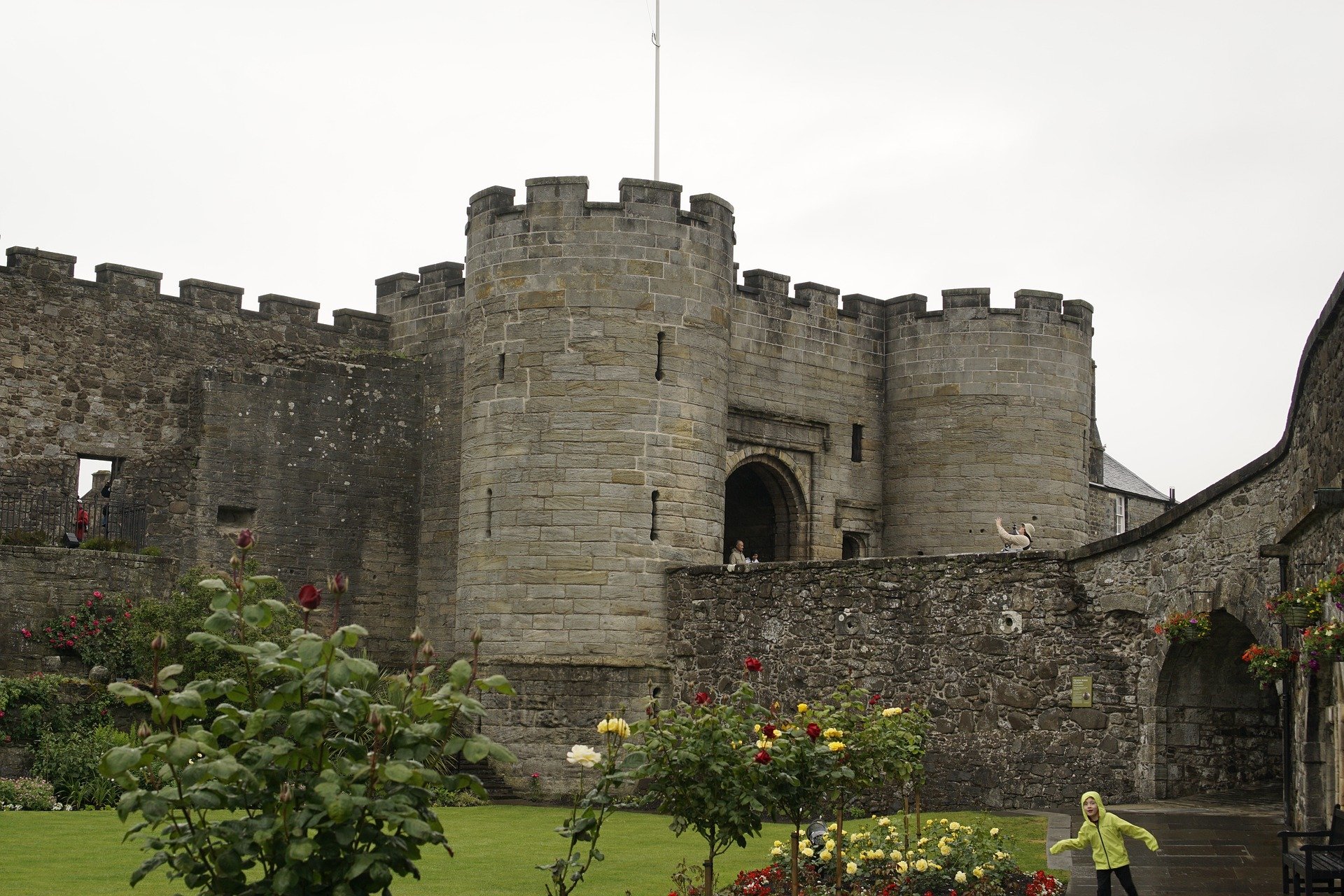 Stirling Castle
Cairngorms National Park: 1-2 nights
Touring Scotland with kids means you should take advantage of the natural beauty of this land and let the kids get out any excess energy along your journey. Cairngorms National Park is the largest national park in the UK and hosts an incredible array of topography and wildlife for everyone to enjoy. 
Pitlochry, a popular Victorian village, rests just before the national park boundaries if you're driving from the Edinburgh area. You could spend a night here to start the next morning with the kids checking out the salmon ladder. Also in this area, visit Blair Castle, head up to Queen's View for a panoramic vista, or even dare the kids to try the Soldier's Leap at Killiecrankie (don't let them actually try the 5.5m jump, though…just to be safe).
Once you're in the Cairngorms, there are adventures aplenty to be had. Aviemore is a great outdoor adventure town, with the Cairngorm Reindeer Centre being a huge hit with kids of all ages! If you got an early start, you could head on to Inverness for your overnight stay. Or enjoy a second night for more time in the park if you're keen.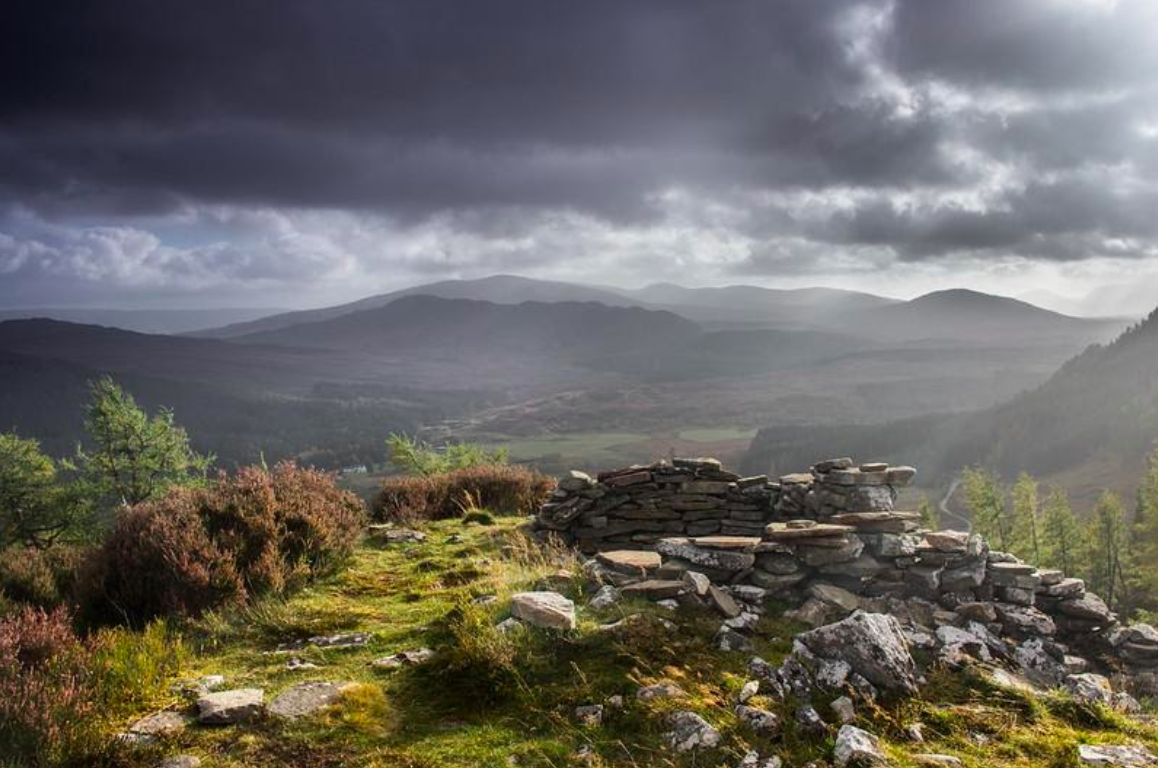 The Cairngorms
Inverness & Surrounds: 2-3 nights
Inverness is often called the capital of the Highlands and serves as the perfect base for exploring this beautiful area. Take the kids on a boat tour of Loch Ness and check out the Loch Ness Centre & Exhibition for fun. Visit Urquhart Castle while you're here, and then head to the Moray Firth to look for dolphins. You could take a day trip up to Dunrobin Castle or, alternatively, get a sober history lesson at Culloden Moor and the visitor centre. Enjoy a few nights in the area to relax after several busy days of sightseeing.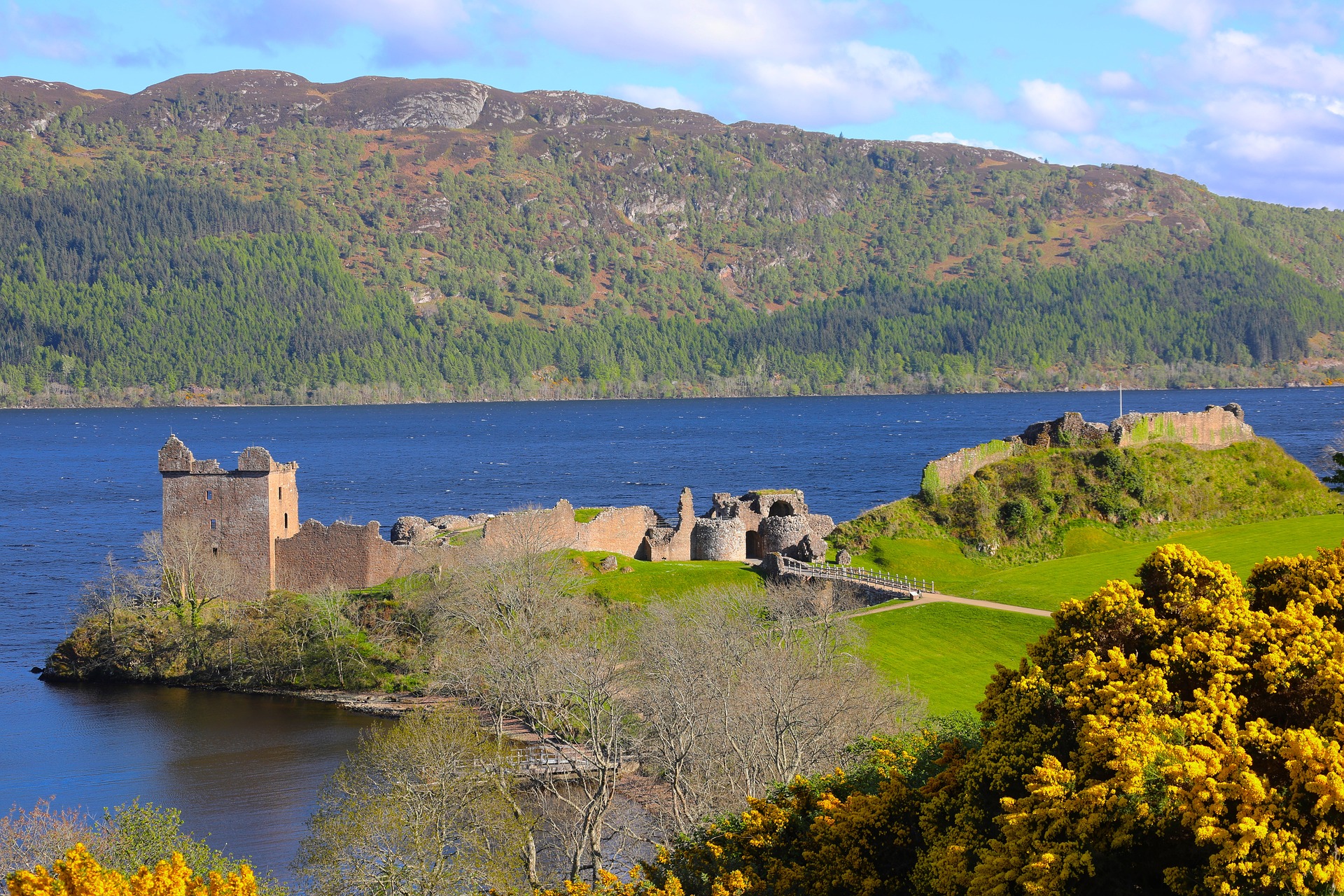 Urquhart Castle
Scottish Highland Highlights: 1 night
The Harry Potter fans will want to see the steam train crossing the iconic Glenfinnan Viaduct. You could even book a ride on what's been dubbed The Hogwarts Express for an extra special day! History lovers will want to explore Fort William.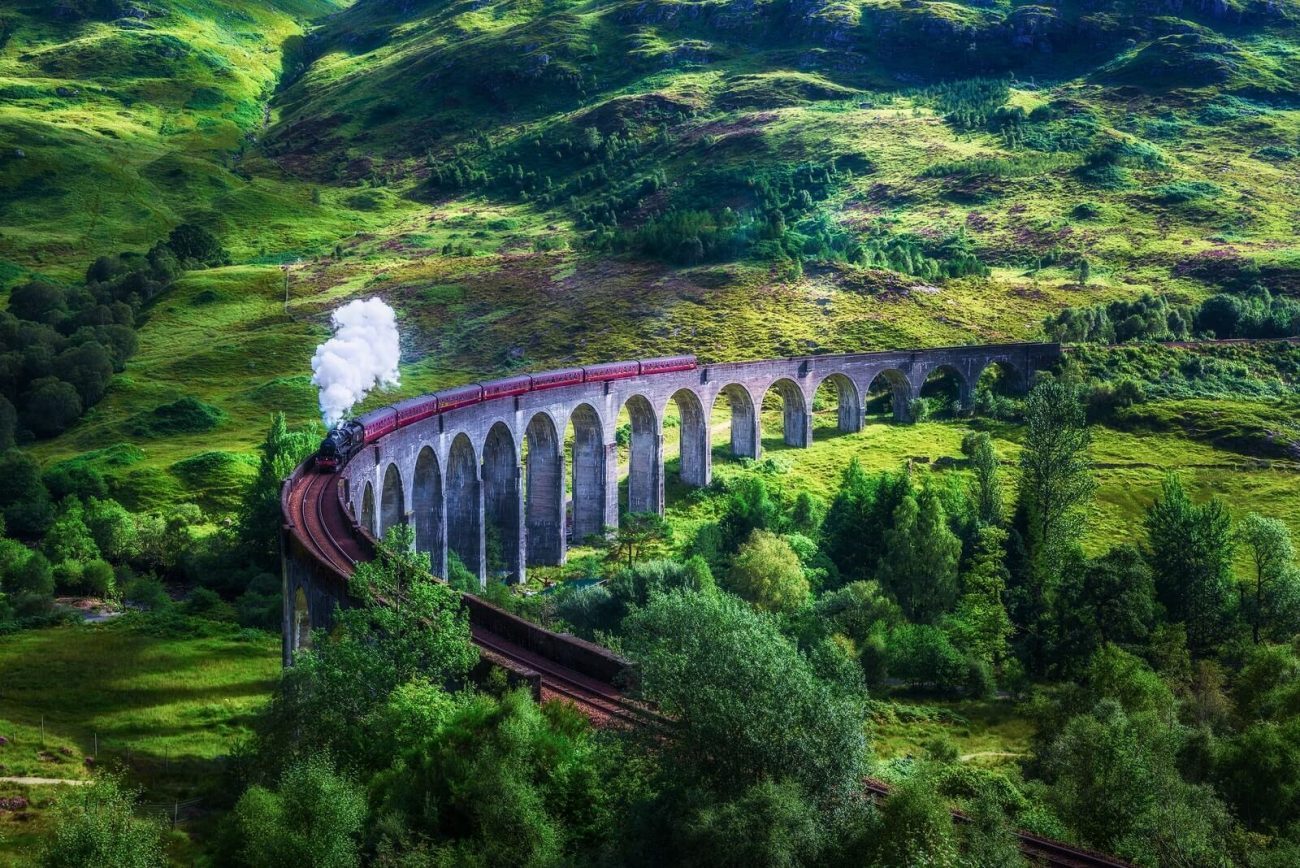 Glenfinnan Viaduct
Driving through Glencoe is a Scotland tour requirement for its stunning topography and photo opportunities. Of course, in true Scottish fashion, you could get total cloud cover and miss out on those beautiful views. That's what makes it extra special when you do get to see them in their full glory!
To truly enjoy this stunning part of the country, you should spend a night in Oban or the surrounding area. You could just carry on for a full day of road tripping between Inverness and Glasgow, but it's nice to relax and really bask in this beauty. We're fond of several special hotels in the Scottish Highlands, though not all of those are particularly kid-friendly, so we can advise on the perfect stay based on your kids' ages.
Visit Glasgow with Kids: 1-2 nights
Finishing up your family tour of Scotland, you'll want to head to Glasgow, Scotland's largest city. Glasgow is well-known for its fantastic music and arts scene, great shopping, and modern aesthetic. 
There are tons of museums to enjoy with the kids, including free options like the Kelvingrove Art Gallery and Museum or the People's Palace on Glasgow Green. Both of those are surrounded by big parks where the kids can run around and have fun. You should also check out the Tall Ship and the Riverside Museum, and take the kids on a boat tour on the River Clyde while you're there! There's loads of shopping in the city centre, too.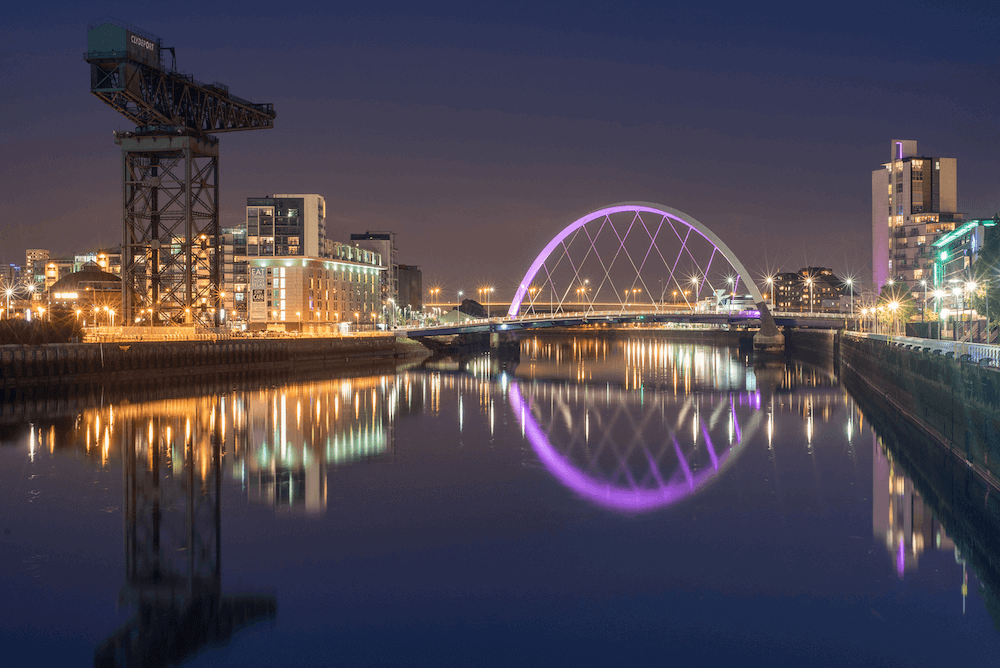 Glasgow River Clyde landscape
Touring Scotland with kids can include such a variety of things to do and places to visit. It's impossible to say this is the best itinerary for your family visit to Scotland, but it's certainly a starting point to get inspired. If you want customised advice based on your kids' ages and interests, we'd love to help you create the perfect tailor made tour of Scotland.