Hogmanay in Scotland is a proper celebration. While Scotland's New Year's Eve is famed around the world, you may be thinking primarily of Edinburgh's Hogmanay. But that's not the only place to celebrate in style!
While all countries have their own ways of saying goodbye to the old year and ushering in a new beginning, none have quite the same level of enthusiasm for these rituals as Scotland.
The celebrations on December 31st are known as Hogmanay in Scotland. As you might expect given Scotland's reputation for producing (and consuming) excellent whisky, the night really sees the population let its collective hair down.
From a sprawling, joyous gathering in the shadow of a castle to al fresco shortbread at midnight in a little town square, there's a tremendous range of different styles of merriment on offer.
You have to experience it yourself to appreciate the scale and variety. But, in the meantime, here's a look at four of our favourite Hogmanay celebrations from different parts of Scotland.
1. Hogmanay in Edinburgh
Let's kick off with the most prominent Scottish New Year celebrations: Edinburgh's Hogmanay.
Between the labyrinthine medieval streets of the Old Town and the stately Georgian residences of the New Town, Scotland's historic capital city will take your breath away at any time of the year. But, at the end of December, it really comes into its own.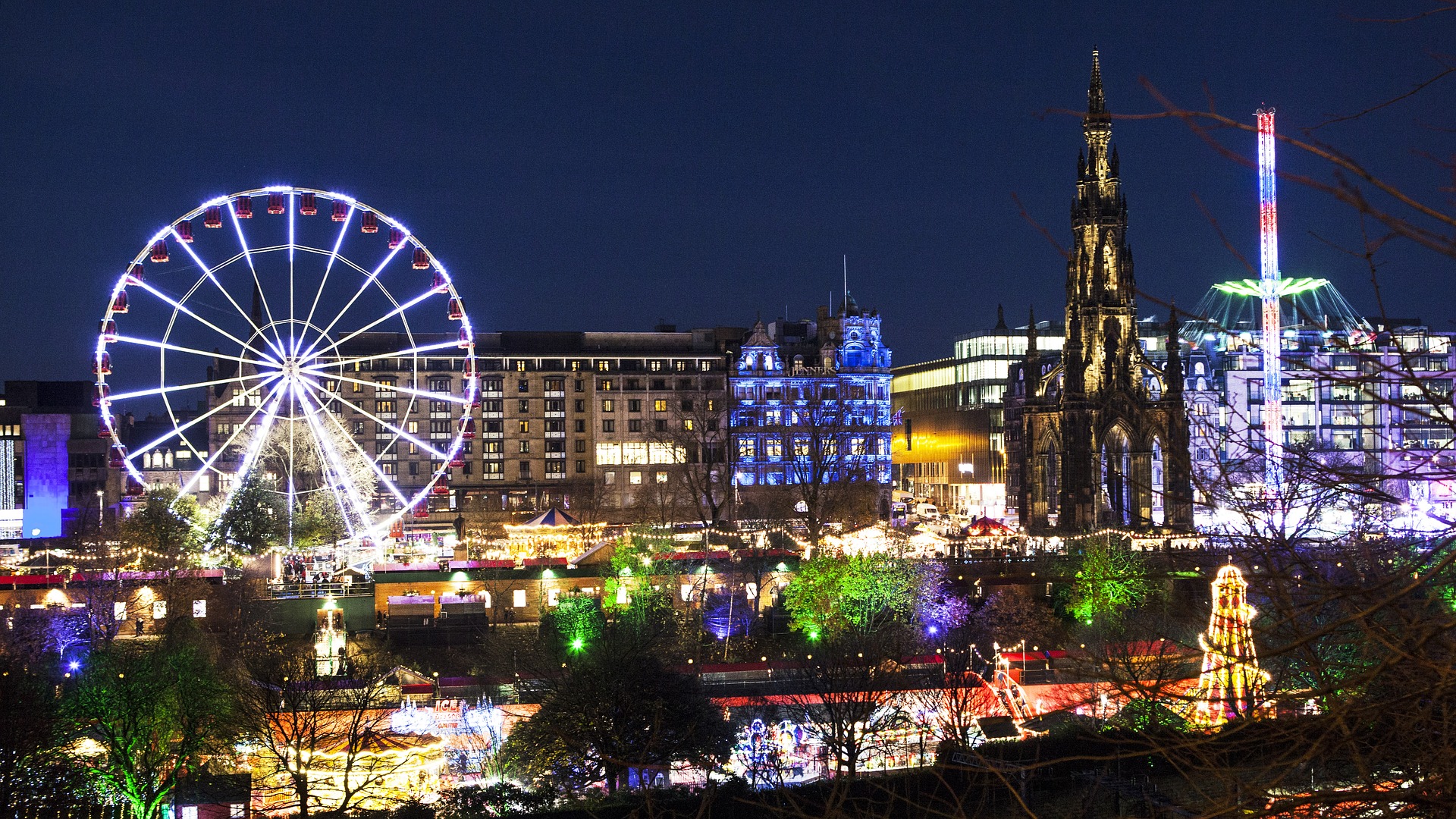 The fun begins on December 30th, the day before Hogmanay, with a torchlight procession through the Old Town. Then, on the evening of the 31st itself, there's the legendary Street Party – one of the biggest New Year's Eve events anywhere on the planet.
Edinburgh's Hogmanay events take place across the city. There's a ceilidh and a more civilised concert, as well as countless family-friendly events. But the Street Party takes the cake.
Taking over Princes Street and its perpendicular New Town streets, there are various stages set up for revellers. The main stage in Princes Street Gardens below Edinburgh Castle boasts the headliners.
Wherever you are, you'll enjoy a perfect view of the spectacular fireworks that illuminate this ancient edifice at midnight!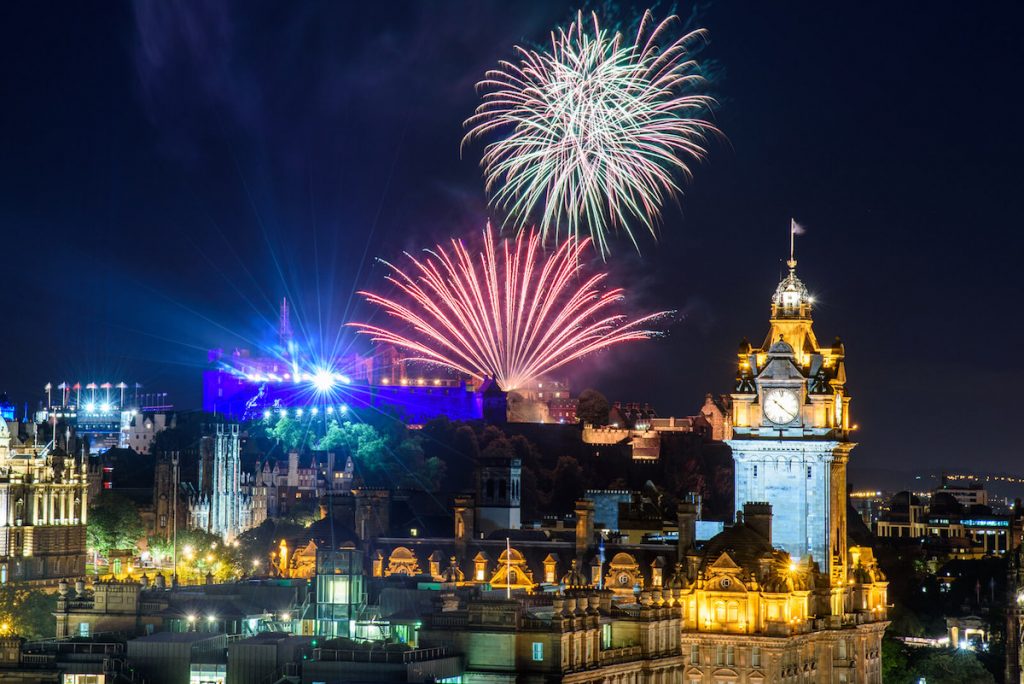 And of course, the fun doesn't end there. Joining complete strangers in a rip-roaring rendition of Auld Lang Syne makes for an unforgettable way to draw the festivities to a close. 
On January 1st, the Loony Dook sees masses of locals and visitors alike start the year with a dip in the ice-cold waters of the River Forth. But if you'd prefer to stay dry, just go along as a spectator. Don't miss the fancy dress parade beforehand.
One of the best ways to discover all that Edinburgh has to offer is by joining an expert-led tour. Take a look at our Two Cities (Edinburgh and Glasgow) and Outlander Tour or our Essential Scotland Tour.
2. Hogmanay on Scotland's Whisky Trail
The Speyside town of Dufftown is one of the highlights of Scotland's Whisky Trail. So where better to go for a good time at Hogmanay in Scotland?
This place is tiny, so there's an authentic warm and welcoming vibe at the Hogmanay Ceilidh. It's held on the 31st of December at a small hotel.
Don't know what a ceilidh is? You're in for a treat.
This traditional Scottish country dance features a band equipped with, at a bare minimum, a violin and accordion, with bagpipes, hurdy-gurdies, guitars, recorders and tin whistles also often featuring. Many of the dances are fast and furious – and all are a lot of fun.
So far, so typical for a small-town New Year's party in Scotland. But it's just before midnight when things take a turn.
The entire body of guests exits onto the town square to see in the new year. There's ample whisky provided by Glenfiddich distillers and shortbread from Walkers biscuit-makers, both of which have premises in the town. Slàinte!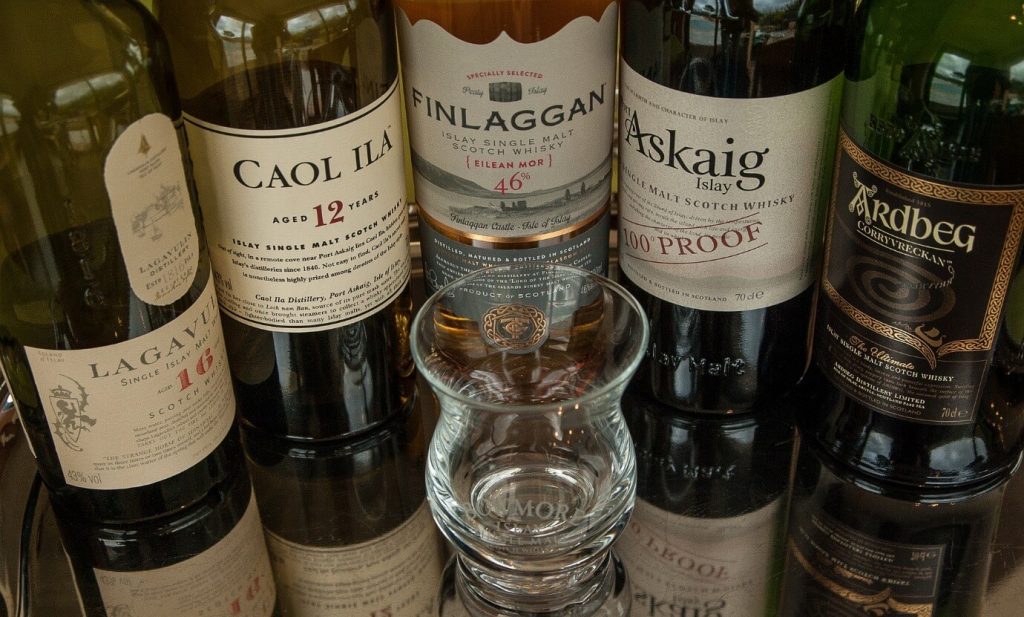 Are you a whisky lover? Take a look at our tour of Scotland's Whisky Trail by Luxury Train.
3. New Year's Day in Orkney
The archipelago of Orkney, off the northeast coast of Scotland, has so many historic and natural wonders scattered across its islands that it's the perfect fit for a variety-packed customised tour.
A fascinating thread of Viking influence runs through the culture here. And that's never clearer than during the New Year's celebrations.
In Orkney, you can have a great night in a pub on Hogmanay itself; but the main event comes on January 1st.
In the largest town, Kirkwall, the New Year's Day Ba' turns into a mass of brawling men, fighting for an old-fashioned leather medicine ball in a ruthless ancient game. The competition gets so intense that residents put boards across their doors and windows to protect them from being damaged in the battle.
You can watch from the street…or from the safety of a hotel window. But however you choose to see it, you'll never forget the jubilation as the winner of the match is crowned. His prize? The ball, of course. And glory.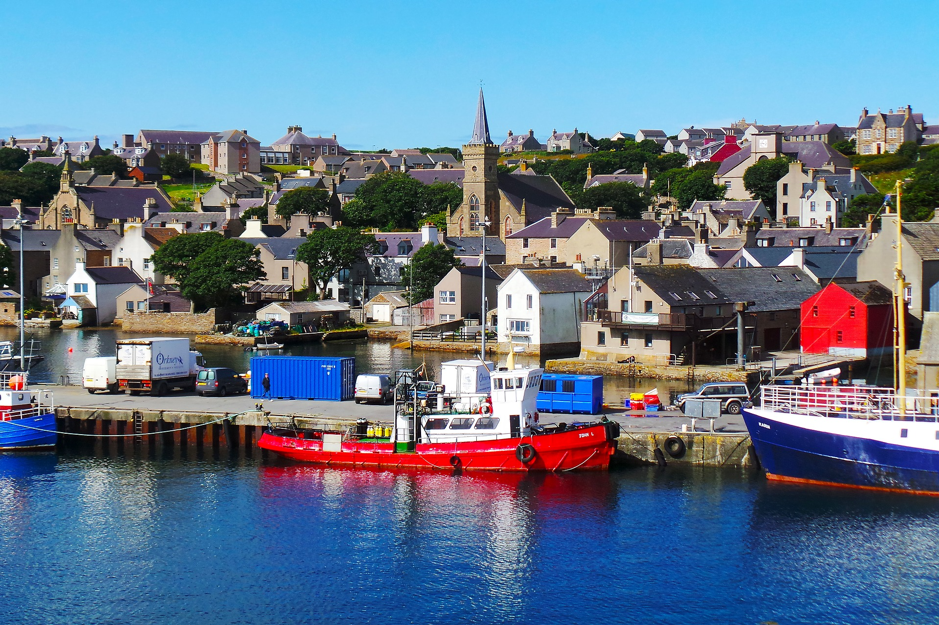 4. The Stonehaven Fireball Parade
Stonehaven is a lovely seaside town in Aberdeenshire with a fantastic Hogmanay celebration. There are plenty of fire-related festivals in Scotland, but see the Stonehaven Fireballs for quite the spectacle!
A piper leads the procession through the town on New Year's Eve. That's a common enough sight during Hogmanay in Scotland. But, in Stonehaven, that procession of people swings balls of fire overhead!
This takes the rather tame Edinburgh Torchlight Procession to a whole new level.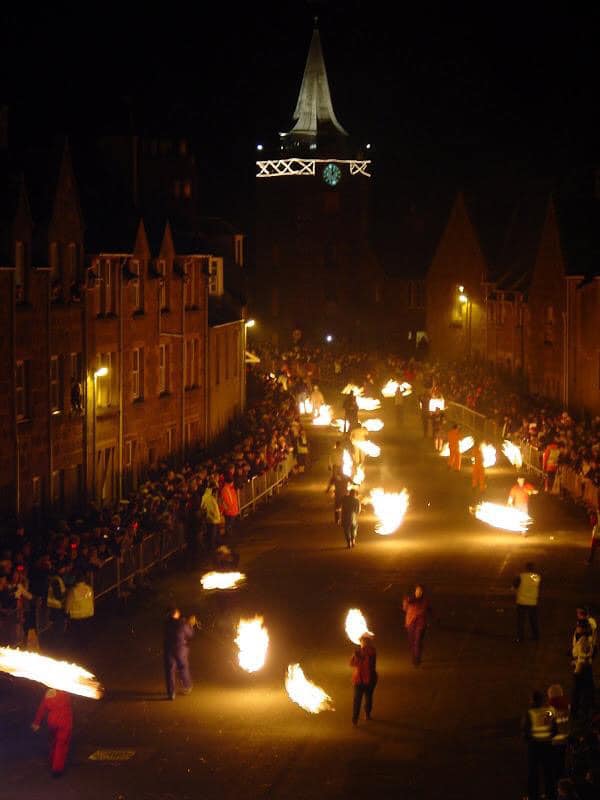 If you're keen to celebrate Hogmanay in Scotland in true style, we would love to create a custom Scotland itinerary to make it perfect. Take a look at all of our Scotland tours for inspiration, but we specialise in tailormade trips to suit your unique style. Reach out for a truly magical experience!
---
This article was originally published in December 2018 and updated in August 2021.