If you're seeking a truly local guide to Edinburgh, we are more than happy to help. Edinburgh is one of the most popular tourist destinations in Europe. That means there's an abundance of guidebooks and blogs telling tourists where they should visit. Many of these guides are great… but some are also a little too mainstream for visitors looking for the quintessential Edinburgh experience.
As Inspiring Travel specialises in tailormade Scotland tours, we make it our mission to know all of the best spots in Edinburgh. Many of our guests begin or end their Scotland trips in Edinburgh. That's we ensure we know every top spot in the capital to provide unique recommendations for each traveller.
Whilst we can't give away all of our secrets, we can still share plenty in this local's guide to Edinburgh!
A Visitor's Guide to Edinburgh
To get started, you'll probably want to read our guide on the best time to visit Edinburgh. We've also written about hotels in Edinburgh and even covered the famous tourist spots in Edinburgh. If your interests are particular to any of those specific topics, feel free to browse those details.
The following information helps those looking for popular spots with unique insights. After all, as locals, we have favourite places in Edinburgh that aren't as well-known!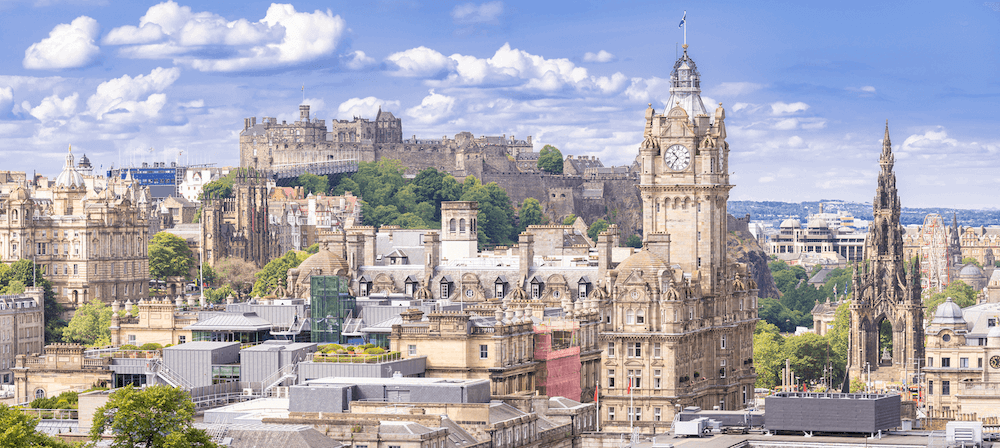 Explore the Royal Mile's Closes and Hidden Secrets
Edinburgh's Royal Mile is actually a series of consecutive streets. You might spot signs for Castlehill, the Lawnmarket, the High Street, the Canongate, and Abbey Strand. Altogether, they make up approximately a mile of road between Edinburgh Castle and Holyrood Palace.
The Royal Mile is arguably the most famous street(s) in the city. You could (and should!) spend several days exploring its shops, churches, and secret closes.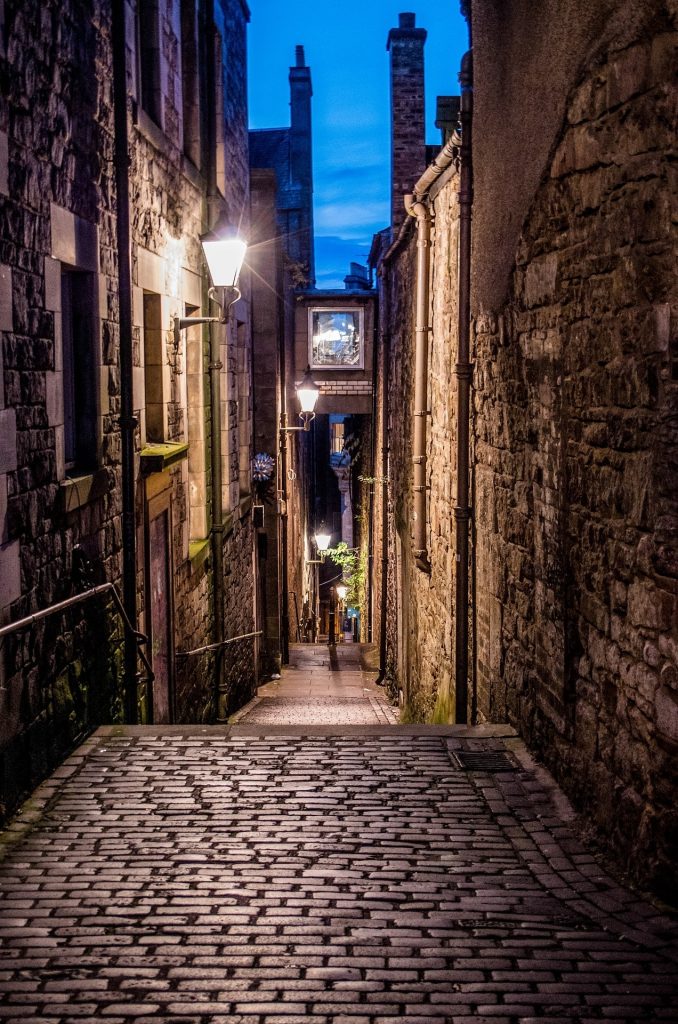 Here are some lesser-known highlights on the Royal Mile…
Scotland has a bloody, but fascinating, history with witches. You may like to check out the Witches' Well, just beyond Edinburgh Castle's gate. The Witches Well is a plaque on the site where hundreds of witches were burnt during the 16th and 17th centuries.
You'll find the Heart of Midlothian on the High Street section of the Royal Mile. It's located just outside St Giles Cathedral, which graces Edinburgh's Old Town skyline. The Cathedral is an architectural beauty and well worth a wander inside.
Back outside, the Heart of Midlothian is a heart shape made from granite paving stones. It marks the spot of an old tollbooth, or former prison.
You may see people spitting on this spot (but rarely, as Scots are quite polite!) as it is supposed to bring them good luck. However, luck wasn't the original purpose for spitting on this spot. The Heart of Midlothian marks the door to the old prison and spitting was originally a way for passersby to show their contempt.
Wander the Closes and Wynds
The many closes on the Royal Mile are little alleyways leading to enclosed or walled areas away from the hustle and bustle. Don't be intimidated by them — see them as secret passageways with stories to tell.
As you walk down the Royal Mile, look left and right for the closes. Venture down any that strike your fancy.
Old Assembly Close is the site of the biggest fire in Edinburgh's history. The fire took place in 1824 and it took five days to extinguish the flames.
Visit Riddle's Court to learn the story that coined the term 'got off scot-free'. Seek out Dunbar's Close to find a beautiful hidden garden.
And visit Brodie's Close, which has a groove cut into a step made by a Jacobite soldier sharpening his sword. There are so many different closes to explore, each with its own story to tell.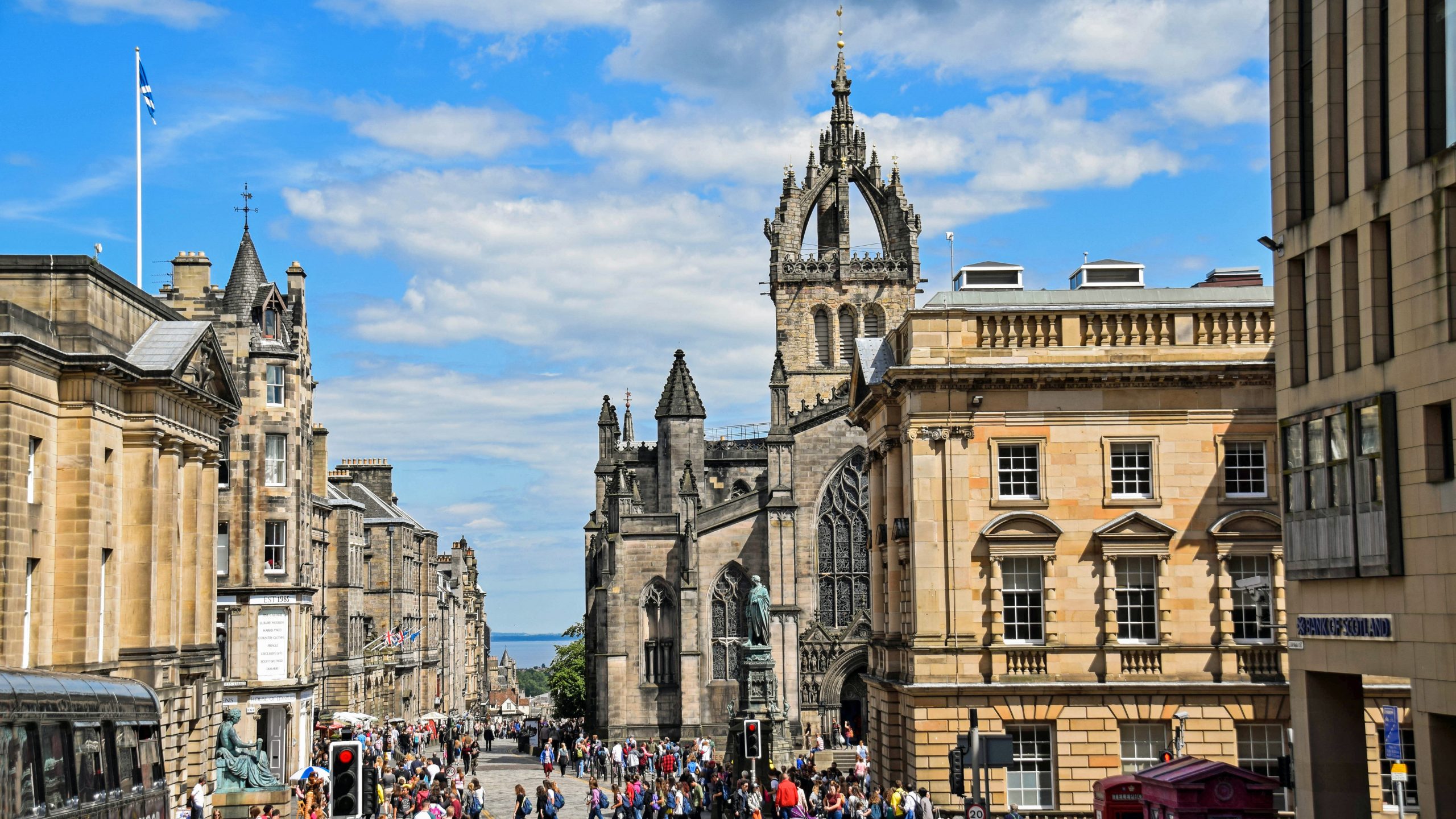 A Guide to Edinburgh & Whisky
As you might expect from Scotland's capital, Edinburgh is a whisky lover's paradise. You'll find numerous whisky bars scattered around the city. There is also the very popular Scotch Whisky Experience on the Royal Mile.
There are simply too many whisky bars – and too much to say about whisky – to possibly cover in this guide to Edinburgh. But you can use this guide to everything you need to know about whisky before you visit Scotland! 
If whisky is one of the reasons you're interested in visiting Scotland, then you might also be interested in our Whisky Trail by Luxury Train & Taste of Edinburgh package.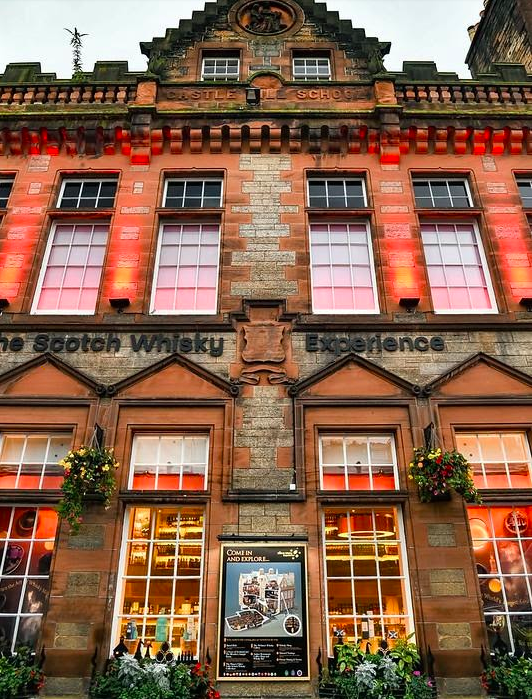 See the Penguin Parade at Edinburgh Zoo
Edinburgh has one of the best zoos in the United Kingdom. It has a dazzling array of exotic animals, including lions, chimpanzees, greater one-horn rhinoceros, and the UK's only two giant pandas.
However, one feature of Edinburgh Zoo seems to thrill locals and tourists alike. That is the Penguin Parade each day at 2 pm. The skilful keepers have managed to teach Gentoo, King, and Rockhopper penguins to take a short walk around a portion of the zoo.
These charming waddling birds get up close and walk through the pathway made by visitors lined up on either side of the parade. The penguin parade is as charming as it sounds. It's a must for anyone who visits Edinburgh Zoo.
If you're eager to see the penguins and can't wait until you visit Edinburgh, check out the live Penguin Cam!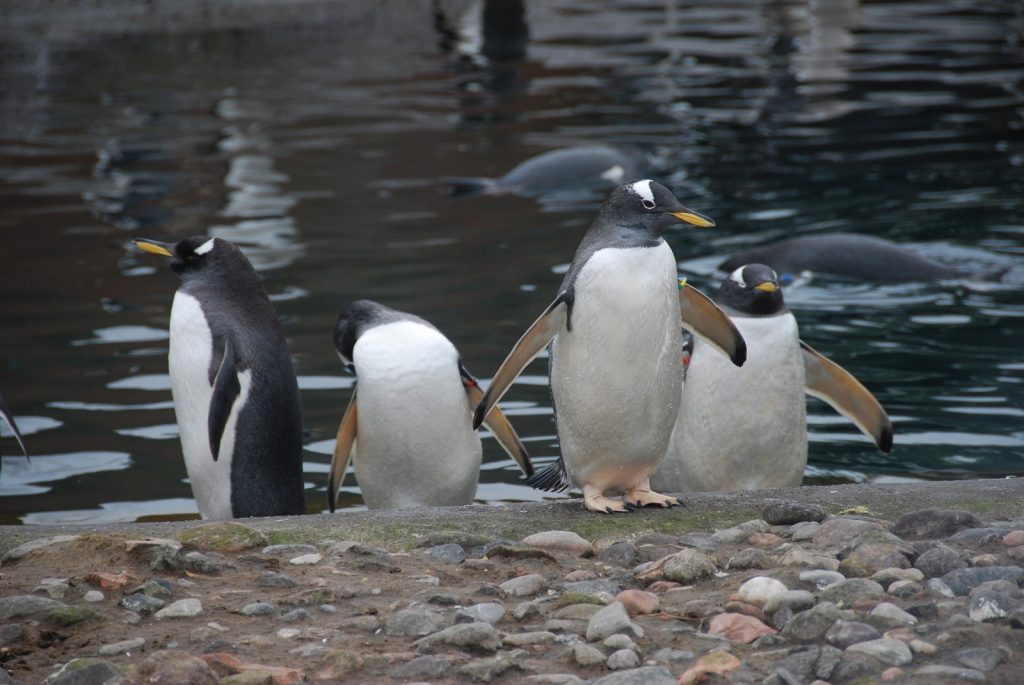 A Guide to the Edinburgh Festivals
Commonly called the Edinburgh Festival, a collection of festivals all take place in August. For one month, Edinburgh transforms into the biggest arts, comedy, and theatre festival in the World.
Perhaps the biggest part of the festival is The Fringe. It offers an array of comedy and theatre shows by aspiring amateurs and big celebrities. Take a look at our Brief Introduction to the Edinburgh Festival if you'd like to learn more.
Other festivals in August include the International Book Festival, International Festival, and the Art Festival. You also won't want to miss The Royal Edinburgh Military Tattoo. Our guide to the Edinburgh Military Tattoo will tell you more.
Beyond August, Edinburgh hosts a variety of other festivals. Hogmanay is New Year's Eve in Scotland, and Edinburgh boasts an extraordinary celebration. The Jazz Festival, Science Festival, and others are quite popular as well. Explore all of Edinburgh's Festivals to find your favourites.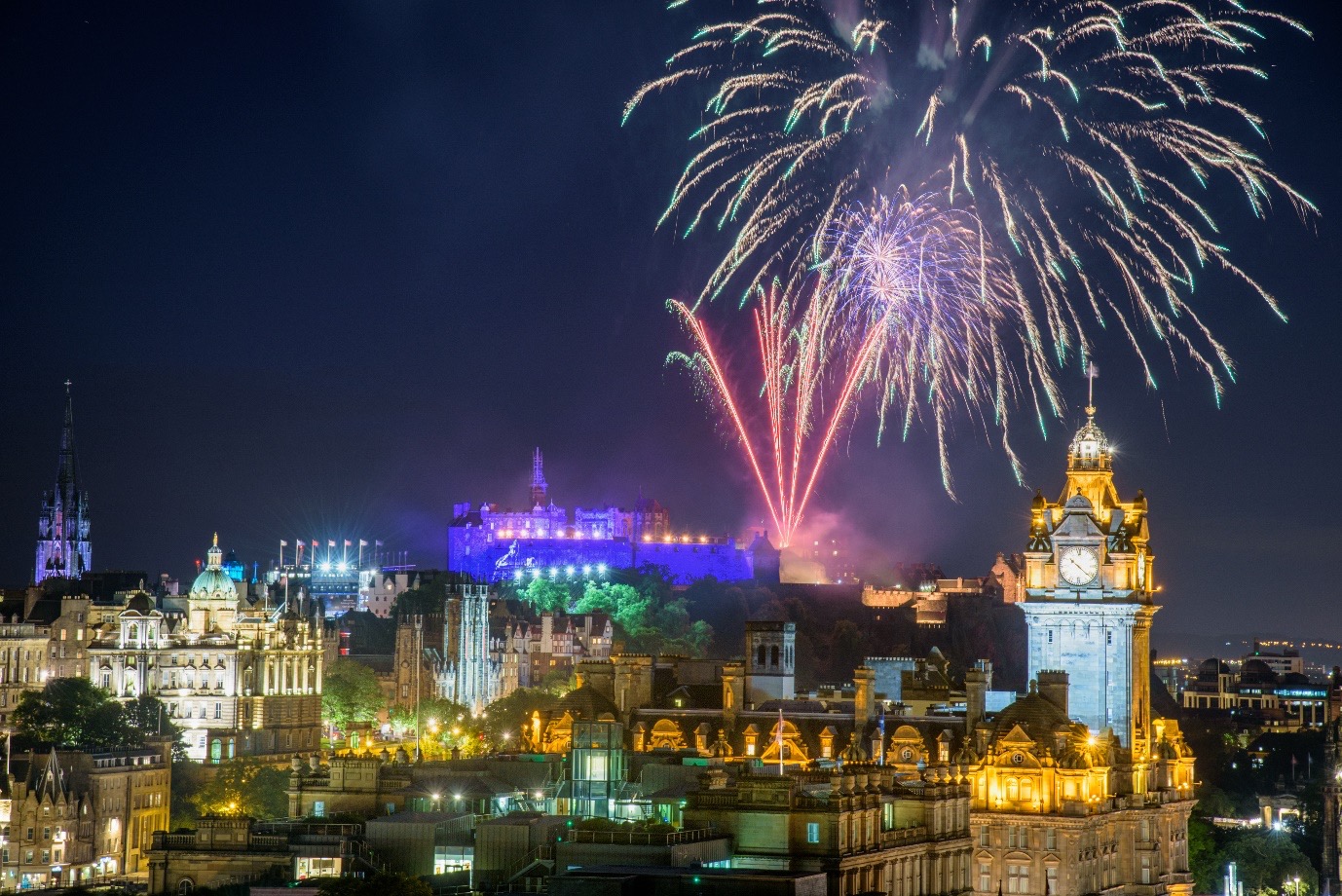 Edinburgh Guide to the Water of Leith Walkway
Many tourists miss one of the most beautiful walks in Edinburgh. The Water of Leith Walkway offers tranquillity alongside historic neighbourhoods. You won't want to miss it!
The Water of Leith is the main river that flows from Edinburgh to the port of Leith. Walking along any city's main waterway usually guarantees picturesque views. But along the Water of Leith Walkway, you'll find fascinating attractions and stopping points along the way.
Stop by Pretty Dean Village
The walkway passes through beautiful Dean Village (pictured below). The former mill cottages and homes proffer some of the most impressive buildings in Greater Edinburgh.
Dean Village gives visitors a glimpse of what many people imagine Scotland to look like. You won't be disappointed.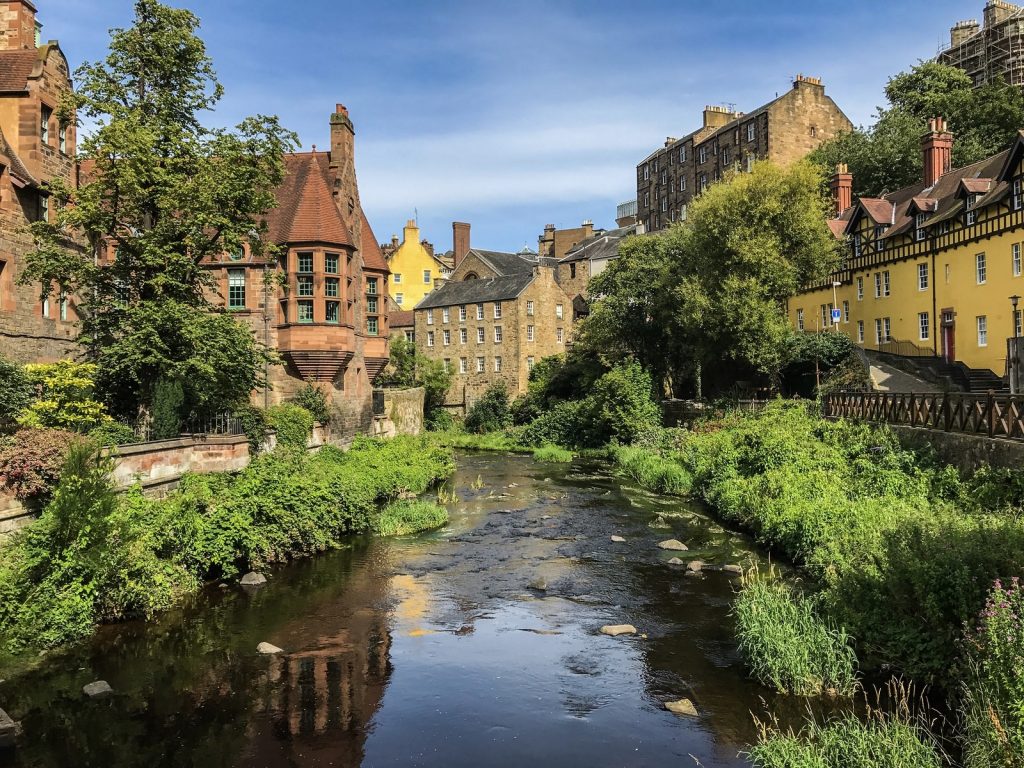 Wander Stunning Stockbridge
Following the Walk, you will also pass by Stockbridge. This beautiful area boasts some of Edinburgh's most lovely buildings. You'll also enjoy the mews, curved streets with particularly impressive architecture.
You've likely seen images of the picturesque Circus Lane on Instagram. This cobbled, curved lane has become quite the popular stop for photographers in Stockbridge!
Stockbridge also holds one of Edinburgh's most impressive farmers' markets on Sundays, from 10 am.
Enjoy Modern Art
The Water of Leith Walkway also passes by Modern Two. This is one of two buildings that make up the Scottish National Gallery of Modern Art. It is often just referred to as Dean Gallery. Here, you'll find many of the most impressive modern art exhibitions in Scotland — and it's completely free! If you want to, however, you can make a donation.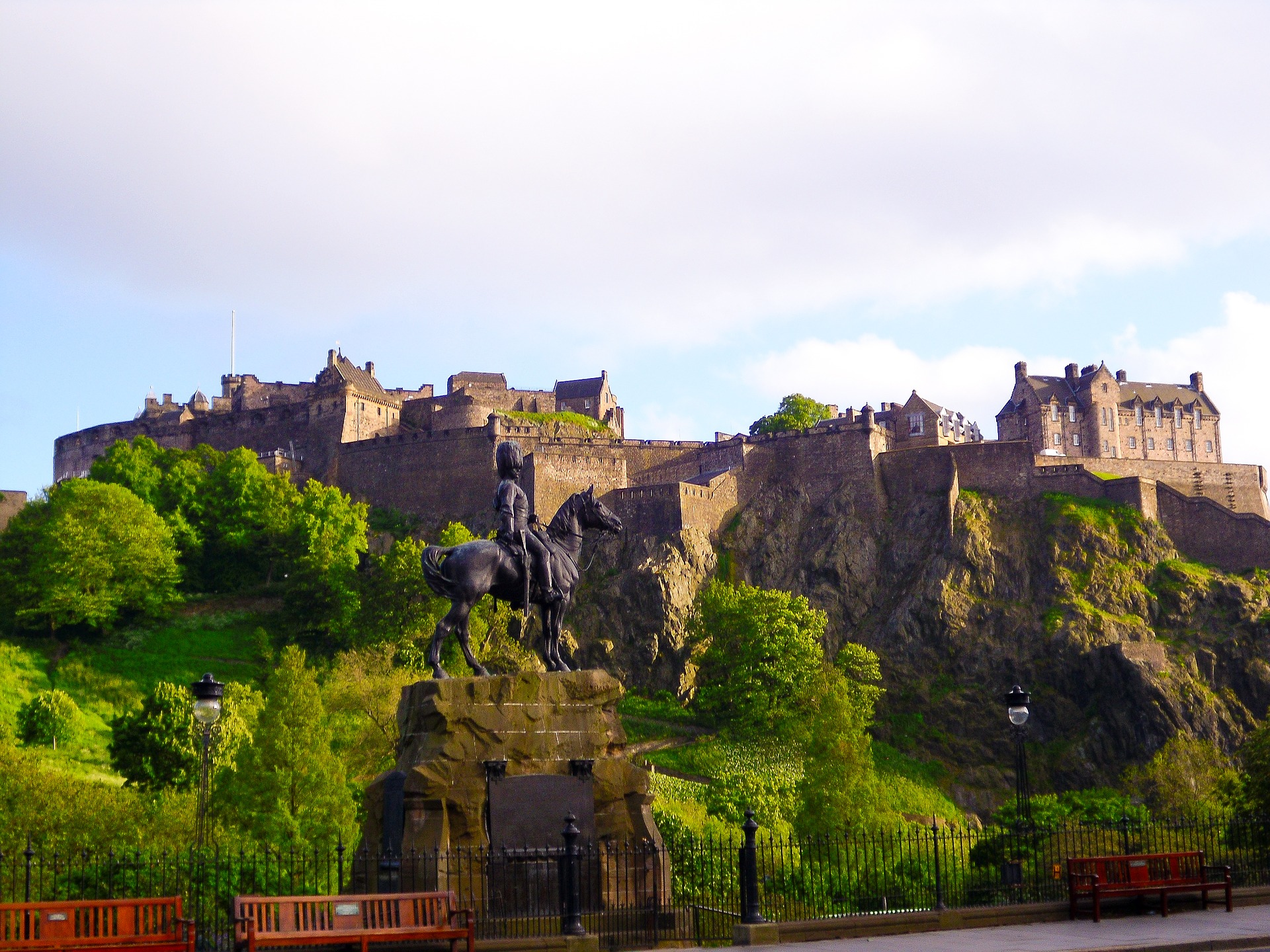 Obviously, we could write several books about all of Edinburgh's hidden — and not so hidden — gems. We hope that this brief guide to Edinburgh has been a helpful start. If you're considering other places to go, perhaps consider the best cities to visit in Scotland.
And, of course, we would be delighted to help you plan the perfect custom Scotland itinerary. Please don't hesitate to get in touch. 
---
This post was originally written in July 2018 and updated in August 2021.