2023 will be a fantastic year to vacation in Scotland. Our country has so much to offer to tourists that it is no wonder it is one of the top worldwide destinations.
You will no doubt already know about Scotland's natural beauty. From rugged hills and lochs to miles of pristine white sandy beaches as well as the endlessly rich history and culture. There is a lot to take in when you visit. But why is 2023 the best time to vacation in Scotland in 2023?
As Scotland along with most of the rest of the world emerged from the societal lockdowns of 2020 and 2021, things began to get back to normal. Some sensible precautions remained in place for 2022. Which meant some businesses and tourist sites were not operating to the same extent as they had been previously to 2020.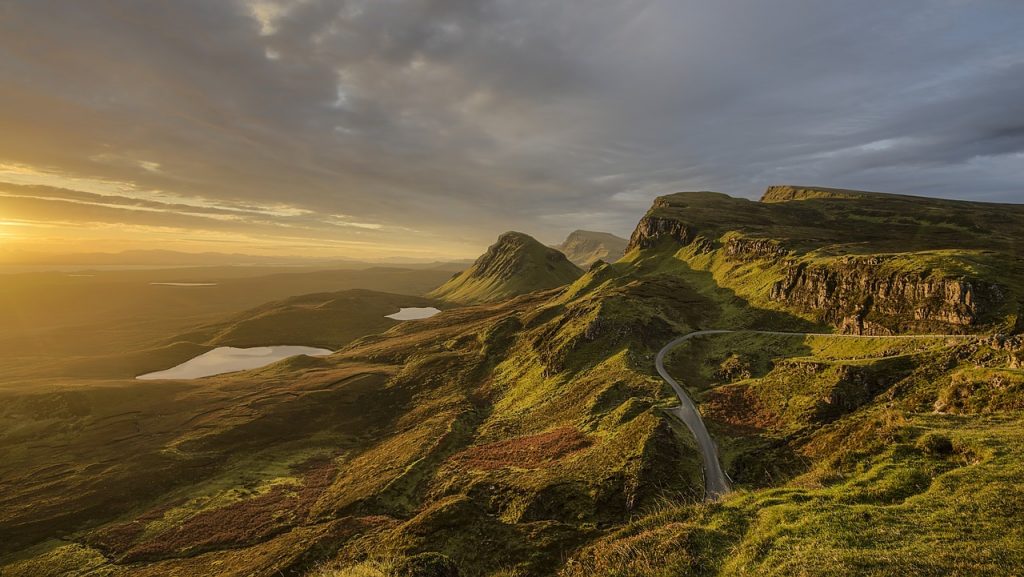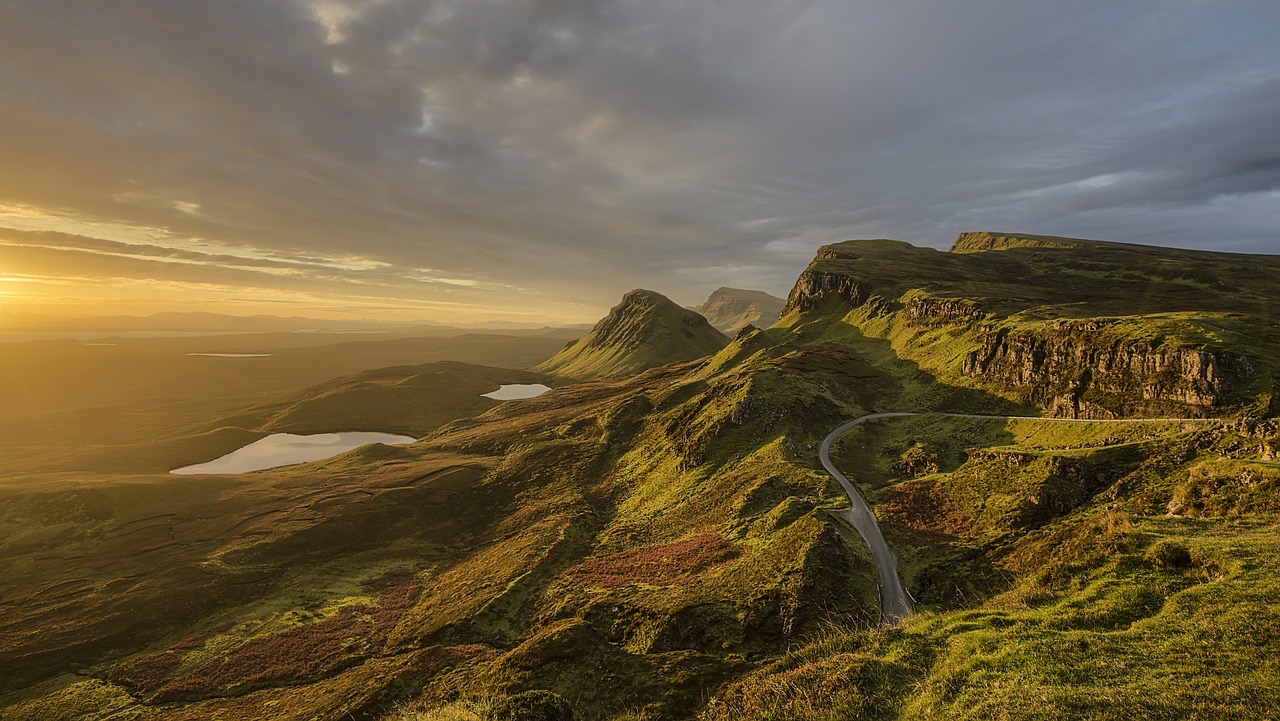 Why Vacation in Scotland in 2023 ?
Why vacation in Scotland in 2023. Well, everyone involved in the tourism industry from hoteliers to tourism agencies to guides and operators are taking fresh approaches to encourage people to come and visit Scotland in 2023. With the outlook being even brighter for the 2023 season, things will be running as smoothly as before but also with more innovation and variety than ever before.
Buying Power for your Vacation in Scotland
One excellent reason to visit Scotland and book the dream tour you have always meant to treat yourselves to, is that this season will be the best value you will get for your money in a long time. With the pound losing its value against other currencies it is fair to say that your money will go farther than it ever has. This means that booking your dream vacation in Scotland in 2023 directly with Inspiring Travel Scotland will be better value. Simply drop us a short message and we will put together your dream tour of Scotland.
Not only that, the cost of goods when you are here will be less, meaning your spending money will go further. So, you can live it up when you are here and no excuses for not picking up lots of Scottish gifts to lavish on the loved ones once you get home. Aside from it being the best value time to visit here are some other reasons.

Glenfinnan Viaduct, in the Scottish Highlands
New additions
Visit Scotland's newest city Dunfermline – In 2022 Dunfermline was granted city status and became Scotland's 8th city. Like most places in Scotland, it is stepped in history and bursting with culture. Dunfermline Abbey is the final resting place of Scottish hero, King Robert the Bruce, who defeated the English Army at Bannockburn.
Stay in the Bracken Hide – Due to open in 2023 in Skye. A luxury wilderness retreat nearby the town of Portree. Luxury ensuite cabins, a Nordic Sauna, restaurant, whisky bar and cinema. Sympathetically designed to fit into its surroundings. The Place to stay when visiting Skye. We have a few favourites hotels we like to show visitors. Check out our recommended hotels in the Highlands to see a sample.
Iconic Places to visit on your vacation
The saying goes "If you want to visit a distillery, you visit Scotland" – Scottish whisky is exported all over the world and it is especially popular in India, Japan, France and of course USA & Canada. In Scots Gaelic, whisky is called uisge beatha, which means "the water of life". Who invented whisky is widely up for debate, both the Irish and Scottish are clos  contenders. However, something that we can be sure of is, when you visit Scotland, you will find the best, most diverse whisky culture in the World. Scottish whisky dates back for hundreds of years whisky connoisseurs the world over would argue that Scottish whisky has no equal.
Come to Edinburgh and visit Edinburgh Castle – This iconic structure that sits majestically atop an ancient, dormant volcano. There is an absolute abundance of fantastic viewpoints for taking snaps of Scotland's largest Castle. From Castle Street down into Princes Street Gardens, from the Grassmarket to the top of Arthur's Seat Edinburgh Castle is the frequent stunning backdrop.
You can also catch a glimpse Scotland's Honours – our national crown jewels. As well as that you will also be able to see Mons Meg, a massive cannon made in the 1400's. Another highlight is the impressive Great Hall that still has its original hammer beam roof.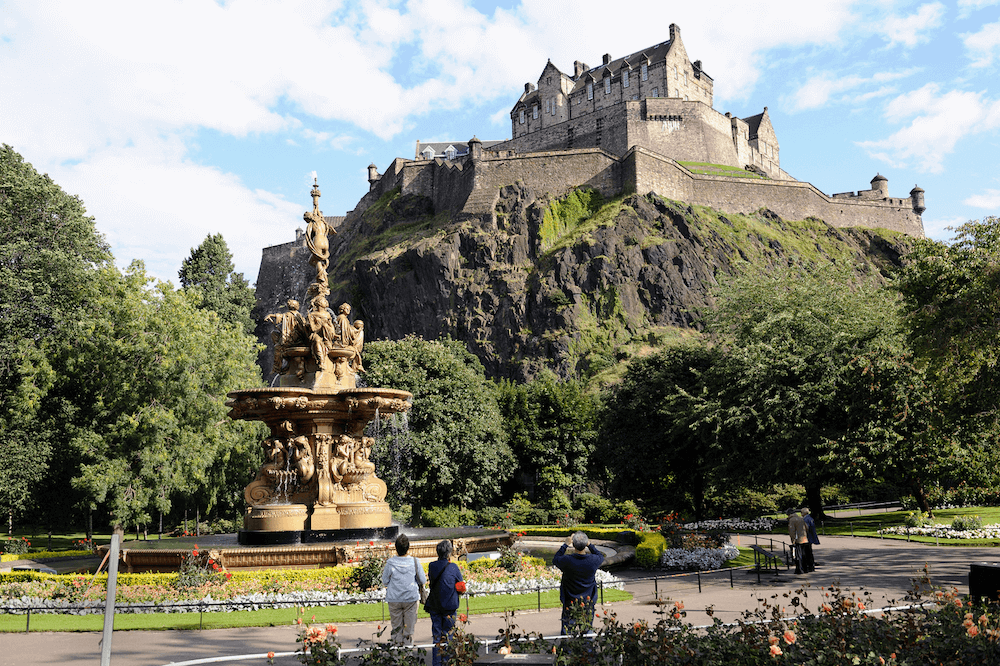 Best time of the year to visit
Summer is the peak tourist season in Scotland and there is good reason for that. The schools are closed, the weather has improved, and the purple heather is in full bloom.
Edinburgh's fringe festival runs throughout the month of August as street performers comedians, artists, and tourists from all over the world congregate to celebrate art in all its forms.
The energy in Scotland is wonderful in the months of summer. As this is peak season, if you're travelling around the country, expect the trains and ferries to full to bursting. The best way to travel is by private customised tour complete with a Driver/Guide.

A Private Tour with Driver/Guide
Go on a Private Tour of Scotland – Just you and your party with your very own Driver/Guide. You will be welcomed at the airport and whisked away to a luxury hotel. Why not enjoy some free time to take in beautiful and historic Edinburgh for a day or two. You will be met by your friendly knowledgeable Driver/Guide. Next, embark upon a fantastic tour of the most majestic parts of Scotland.  You will take in Scotland's rugged beauty and delve into the history to unlock the mysteries of the country.
A Inspiring Travel Scotland private tour is the best way to get an understanding of the country, customs and culture. It is the best way to Vacation in Scotland in 2023.
Private Tours are what we specialise in, so do not hesitate to get in touch.