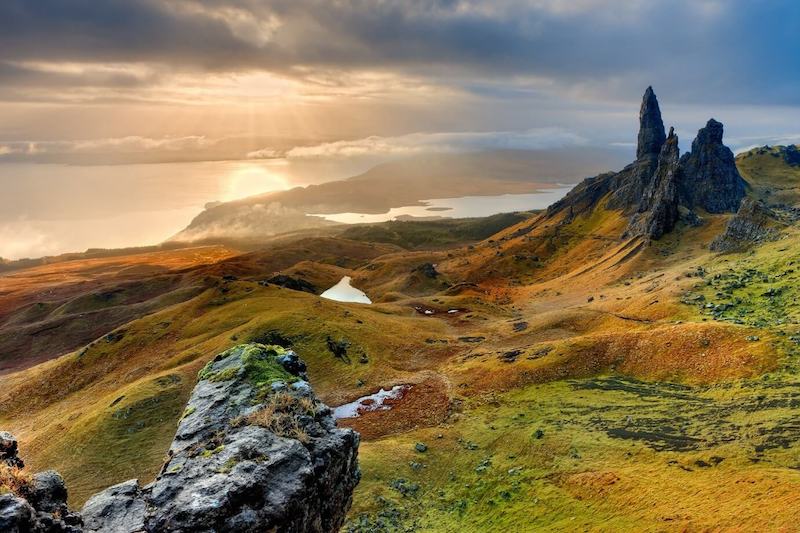 Why Should you Visit Scotland?
Here at Inspiring Travel Scotland, we've put a lot of work into our tailor-made tours and we'd like to take a few minutes to explain who we are, what we do, and why our tours are arguably the best way to visit Scotland in style and luxury. Many of our customers are from the USA and Canada; they are tempted across the Atlantic by Scotland's deep heritage, its rich history, and its fascinating language — but also by its whisky and golf. We believe Inspiring Travel Scotland offers the most customisable, stress-free, luxury Scottish experience and we'd like to explain why.
The Entire Trip is Designed Around You
Customisation is at the core of Inspiring Travel Scotland's entire experience. We know that no two guests are the same and we do everything we can to ensure our tours are as agile and personal as possible. Our guide's sole focus is to help you get everything you could possibly want from your luxury tour of Scotland. Unlike group tours, where there are very tight schedules to accommodate the other guests, our personalised tours work around you and what you need. We can even change your itinerary last minute, if you realise you can't bear to leave somewhere or if you're in a hurry to see the next whisky distillery, golf course, or grand castle! 
There are a range of different Scottish tours on our website, such as our Essential Scotland – Highlands History, Scenery & Culture tour or our Whisky Trail by Luxury Train & Taste of Edinburgh, to name only two. We're extremely proud of the care and consideration we've put into all of our tours, but we also want potential visitors to know that we can tweak or change any of these tours to meet their specific needs or passions. So, please look through and be inspired by our various tours, but feel free to mix and match the various features. If your ultimate Scottish tour isn't on our list, we are more than happy to organise a tour just for you!
Staying in Castles and Stately Homes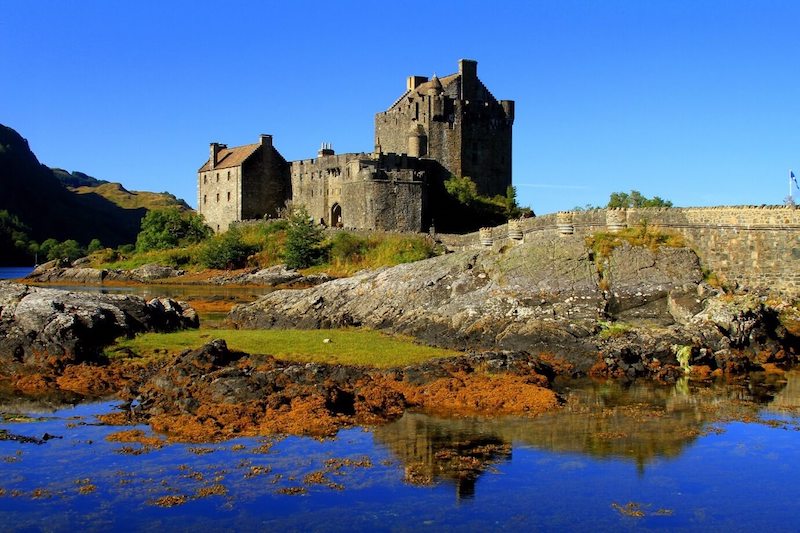 Here at Inspiring Travel Scotland, we know that much of Scotland's allure is in its incredible castles and stately homes. Scotland is an old nation with some very old buildings and visitors can access some of Scotland's history first hand by staying in its various heritage properties. Scotland's castles have a different aesthetic to them than many of England's and Ireland's castles, and there are many truly extravagant stately homes dotted all around the country. Many of these locations are focal points for tourists keen to learn about Scotland's history, but we like to go a step further and ensure that our guests can actually stay at many of Scotland's historical sites. Visiting a castle for a few hours can be a great experience, but staying overnight is an experience of a lifetime!
However, our range of accommodation extends beyond stately homes and castles. We also arrange for our guests to stay in many of Scotland's 5-star spa hotels. Leaving nothing to chance, we arrange every aspect of your accommodation and each location is vetted by our Director to ensure it meets our very high standards.
We Book All Accommodation and Travel for You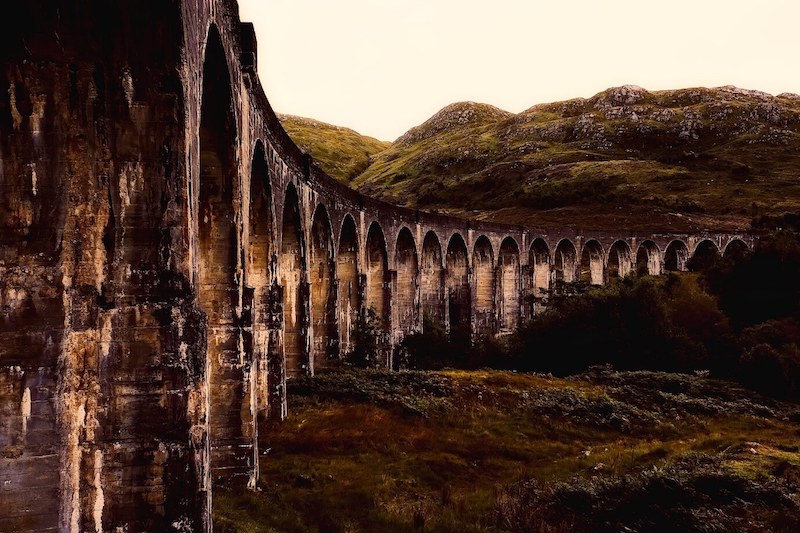 Here at Inspiring Travel Scotland, we think it's important that everything is taken care off; we want our guests to have the most relaxing trip possible, without worrying about booking accommodation or travel. We take care of all of these details for you, freeing you up to sit back and enjoy your visit.
Often the stress of getting from the airport to your first location takes the shine off a holiday, so our travel logistics extend to your journey to and from the airport. When you arrive in Scotland, you will be greeted by one of our private chauffeurs, who will then take you to your first luxury accommodation. Then, at the end of your trip, we will ensure that you are escorted from your accommodation to the airport in ample time before your flight.
Our Tour Guide is Also Your Driver
Some people absolutely love driving in other countries, but most people find it stressful — especially if the country they're visiting drives on the opposite side of the road! This is why our tour guides will serve as your own personal drivers throughout your stay. We think it's important for our guests to be able to sit back and appreciate the scenery as we escort them to the various hotels, attractions, and landmarks throughout the tour. Our tour guides have unparalleled knowledge of Scotland and are more than happy to answer any questions guests might have. We offer a truly bespoke, personal tour experience and we hope that many of our guests might consider our tour guides friends by the end of their trip.
We have worked hard to develop our tour offering into something truly special, so there are countless details we simply don't have time to describe in more detail in this blog. We hope a few readers have found this blog interesting and that it has inspired one or two readers to take the next step and get in touch with us. Come visit Scotland with Inspiring Travel Scotland — plan your next big adventure with style and luxury!