What Are the Most Visited Lakes in Scotland?
Scotland is known for its romantic landscapes, from its imperious mountains to its rugged beaches, but one of Scotland's most famous features is its lochs. And please take note, be sure to call them lochs and not lakes – we Scots are very particular on that point! It's also worth remembering that the word loch is pronounced more like 'lock'.
It has been estimated that there are over 31,460 freshwater lochs in Scotland (and there are plenty of beautiful saltwater ones too!) which means visiting them all is a very tall order. But don't worry, Inspiring Travel Scotland is here to help. We've made a list of some of Scotland's most popular lochs, so you can choose which ones you want to see when you come to visit! And if you want to see them all, there is nothing to stop you. With our customised Scotland tours you can make sure you get to experience as much of Scotland as you want in one trip.
Loch Coruisk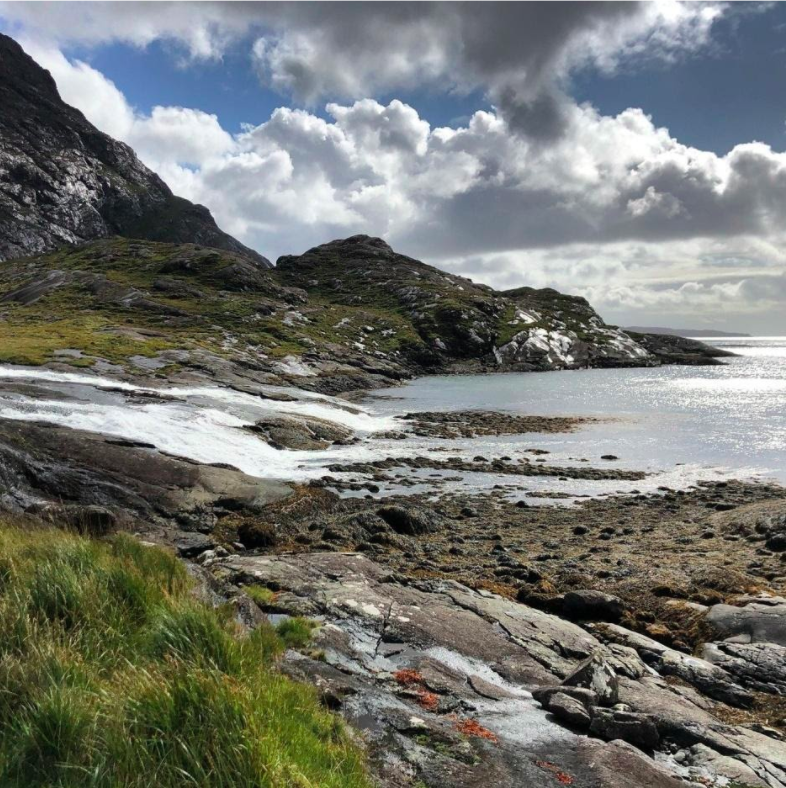 Nestled in the foot of Black Cuillin on the Isle of Skye, Loch Coruisk is serene, stunning, and totally unmissable. It will come as no surprise that this beautiful body of water has been the subject of many paintings, including by notable artists such as J.M.W. Turner and Sidney Richard Percy. The loch is said to be the home of a kelpie – a legendary shape-shifting waterhorse that is said to take the form of a beautiful person so as to lure unsuspecting travellers into the waters… so stay vigilant! 
Loch Maree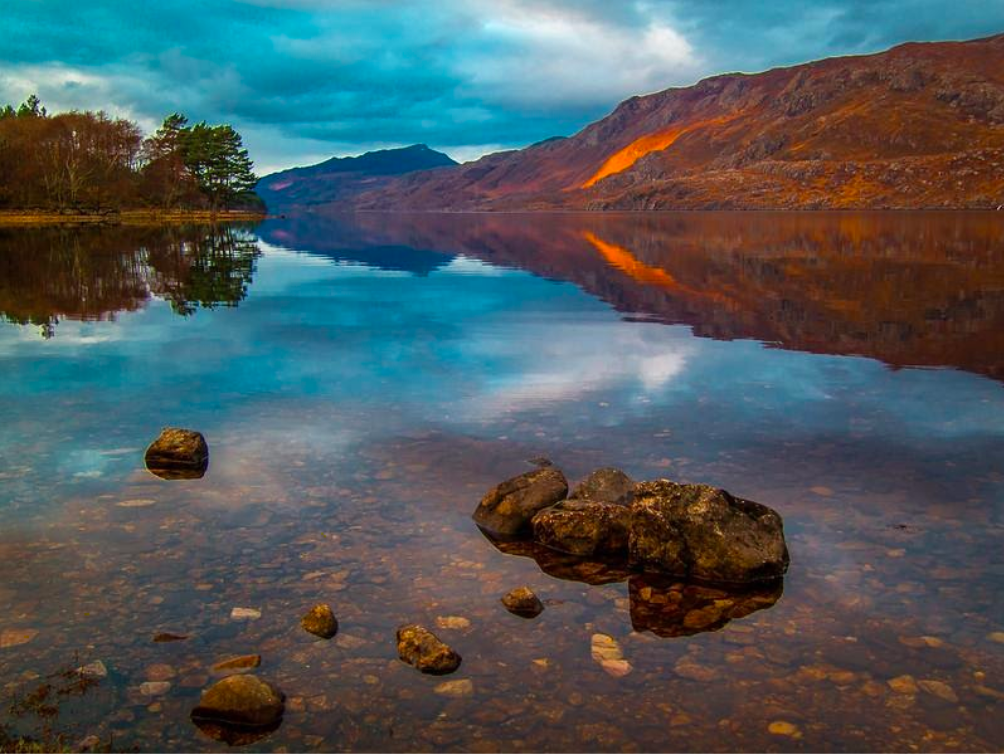 Said to be the most beautiful loch in the Highlands, Loch Maree is surprisingly hidden considering its size. The fourth largest loch in Scotland, Maree contains five large wooded islands, many of which have their own lochans and lochs! Maree is of international ecological importance with its special wildlife and biodiversity so it is an absolute must for birdwatchers and nature lovers. 
But Loch Maree doesn't just have natural importance. It is rich with folklore. The waters are said to have curative powers and the loch is home to an ancient oak wish tree which is laden with offerings from visitors over the years (including Queen Victoria!). Loch Maree also has its own monster, the muc-sheilche. Perhaps you'll spot it! 
Loch Awe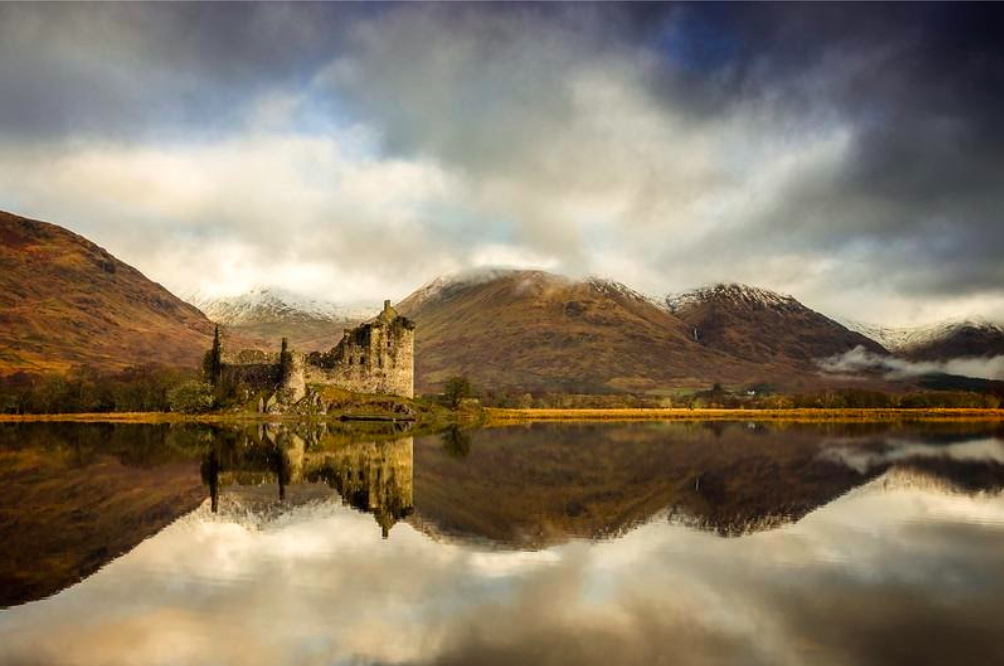 Loch Awe is the third largest loch in Scotland, and it is renowned for its trout fishing. It's a narrow, 28-mile long stretch of water which offers unique and beautiful views, and it contains several ruined castles on its islands, the most famous being Kilchurn Castle. Kilchurn is one of the most photographed castles in Scotland (and if you want to discover some of the others, check out our blog on Scotland's 10 best castles!) and it is easily accessed by boat. 
Loch Morar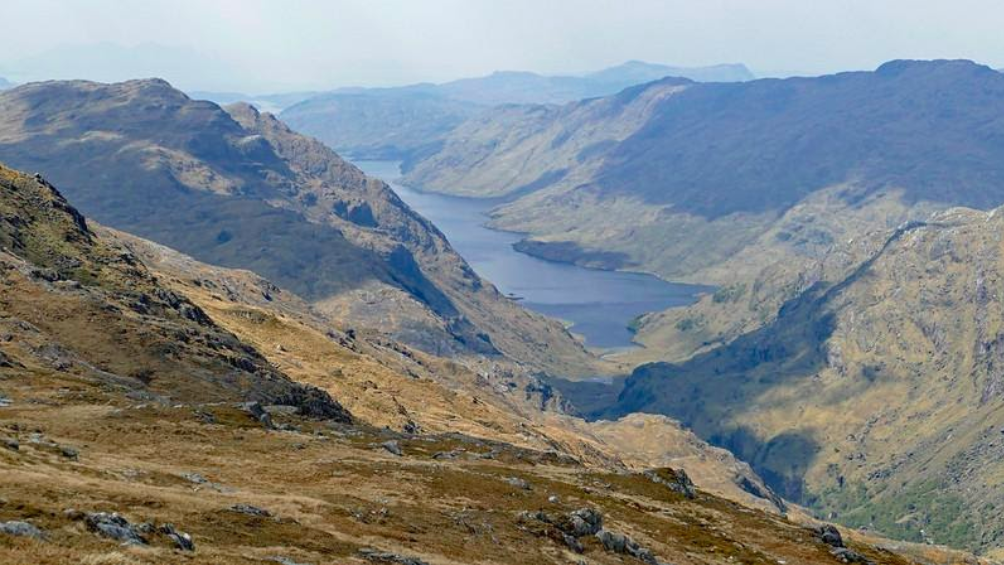 A glacial cavity, over 10,000 years old, Loch Morar is the deepest body of water in the British Isles. It is so deep that many believe a monster, Morag, hides within it, and with its wild and lonely surroundings you'll find it is easy to become a believer! However, the clear waters are a temptation many wild swimmers can't resist, and if you are an avid walker, the surrounding area is a paradise with stunning views wherever you roam. 
Loch Lomond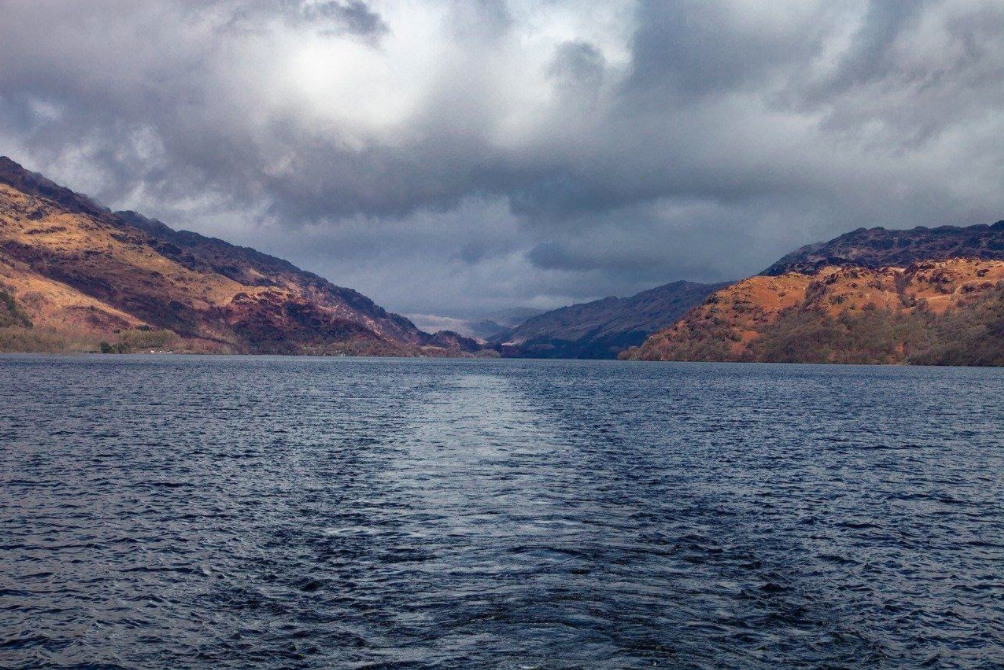 Loch Lomond is one of the most quintessential spots in Scotland. The biggest body of water in Britain, it is an area that is rich in beauty, biodiversity and fun activities for the whole family. Beloved by tourists and locals alike, Loch Lomond can get busy but as it is located in the heart of the Trossachs National Park, you'll find there is plenty to do beyond visiting the loch itself. 
Loch Shiel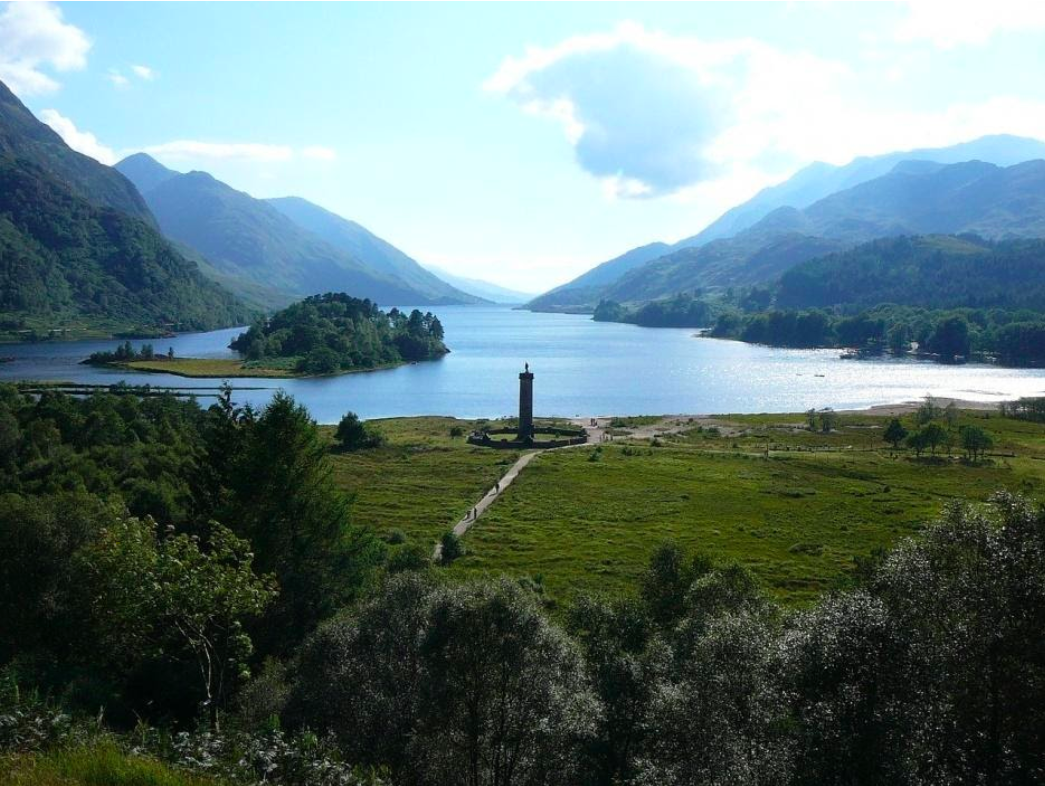 Loch Shiel is a natural beauty overlooked by two iconic man-made structures: the Glenfinnian Monument and the Glenfinnian Viaduct. Harry Potter fans will recognise the viaduct as marking part of the journey the Hogwarts Express makes. Loch Shiel itself is the Black Lake near Hogwarts School. But if your franchise is less Harry Potter and more Highlander, you might recognise Loch Shiel as the loch where Ramirez 'drowns' Connor Macleod. Pop culture aside, Loch Shiel is just a stunning location that combines nature with engineering ingenuity. Looking at it will make your heart glad. 
Loch Katrine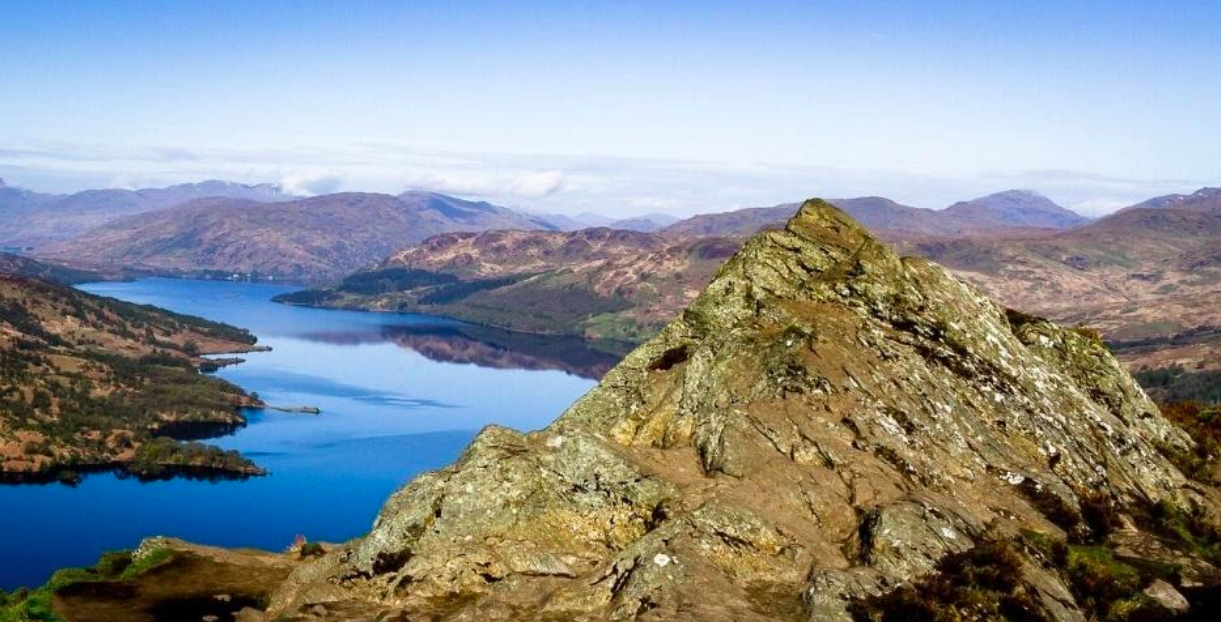 'Katrine' is the Gaelic word for cattle thief and Loch Katrine is so named as it was upon its shores that the infamous Rob Roy MacGregor, alleged cattle rustler, was born. Many years later this beautiful loch inspired Sir Walter Scott to write his narrative poem 'The Lady of the Lake'. The loch is popular amongst historians, literati, and people who just want to get away from the hustle and bustle of life and enjoy nature. Surrounded by hills and mountains, it is an excellent place for walkers.  
So there you have it, our list of the most popular lochs in Scotland! These lochs are located all over the country and some may be hard to find. So, one of the best ways to get to them is to go on a tour of Scotland. If you choose to travel with Inspiring Travel Scotland, we will take care of all the planning and preparation leaving you to truly enjoy the landscape and excitement of the country. If you would like to find out more, don't hesitate to get in touch!