There are so many foods to try in Scotland during your holiday that we could never list them all in just one post. But we're going to try to highlight some of the most traditional Scottish foods and meals so you know the top things to try during your trip. And, of course, we're very happy to advise during your tour of Scotland with us — especially if you opt for a tailormade Scotland tour so we can cater it completely to your interests. 
Scottish Small Bites to Sample
Let's start off with the soups, starters, and snacks that you have to try when you visit Scotland. Whether you want to warm up in the late afternoon after some outdoor adventures or you just need a quick bite to tide you over during your city explorations, these will certainly do the trick!
1. Cullen Skink Soup
This creamy soup includes smoked fish, potatoes, and onions and it's the ideal way to warm up in our sometimes dreich weather. We recommend you have it as a starter before dinner.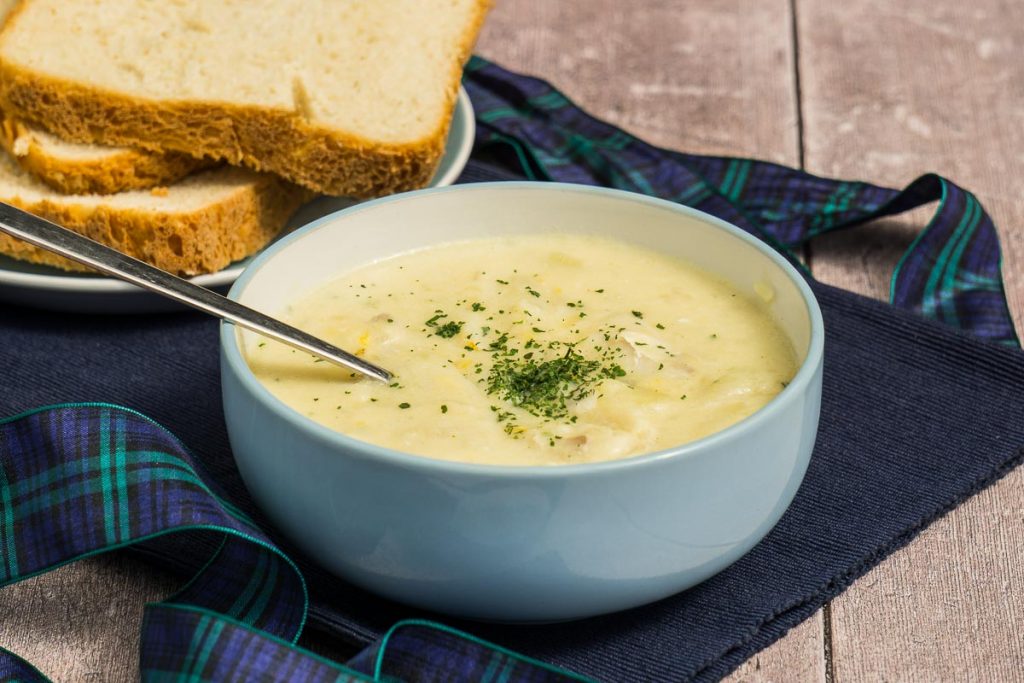 2. Cock-a-Leekie Soup
Another Scottish soup option is Cock-a-Leekie soup. Traditionally a peasant dish, it's a type of a chicken soup that has countless regional and family variations. The key ingredients are chicken and vegetables with barley or rice, and then prunes are added for a bit of sweetness.
3. Scottish Oatcakes
These are a staple in every household and a must-try when in Scotland. Pair them with local cheese and enjoy a delightful Scottish snack.
4. Tattie Scones
Potato scones are a common sight here in Scotland, typically served as part of a full Scottish breakfast (more on that later!). But you might also grab one for a midday snack to keep you going until your next meal.
5. Scotch Pie
These tasty snacks will warm you up and keep you going on a busy day of touring. They're often served at football matches (soccer games, for our American friends) and at Christmas markets as they're easy to eat while standing or walking around. Filled with mince or ground beef (sometimes mutton) and double-crusted, you'll find these at most takeaways and bakeries. Look for the award-winners…there's a World Scotch Pie Championship held annually!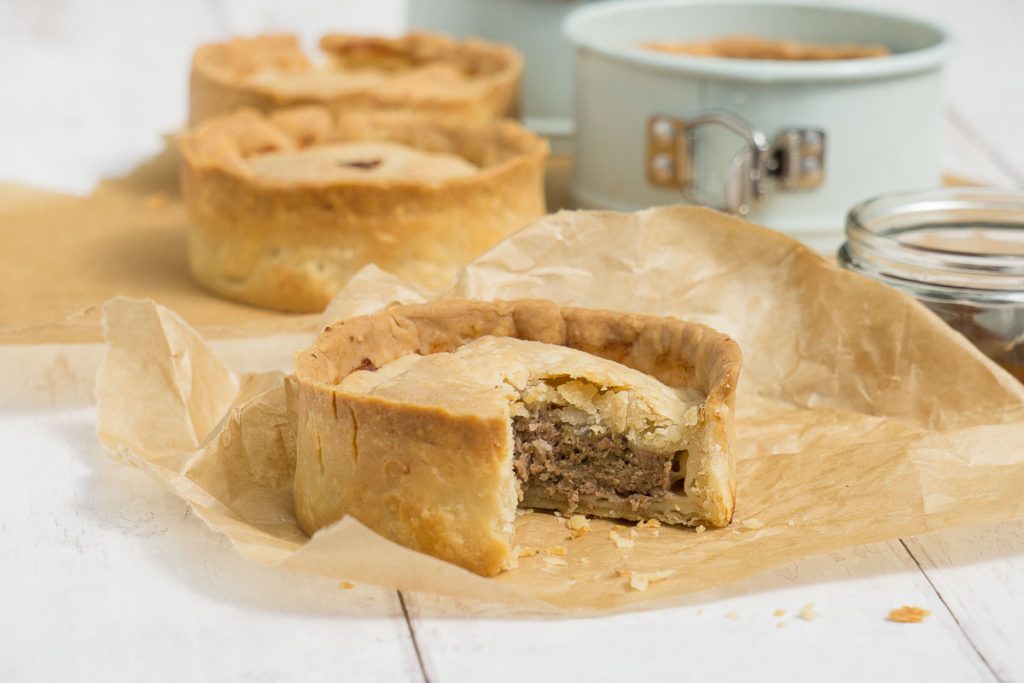 Main Meals to Try in Scotland
Ready for the main event? From breakfast to dinner, these are the best meals and mains to try when in Scotland. Whatever time of year you travel to Scotland, there is always a good excuse for a celebratory meal or special dinner out. We have ample options for fine dining across Scotland, plus endless local shops and cafes where you can grab a delightful meal. We're never short on recommendations here at Inspiring Travel, so feel free to ask when we start planning that custom tour of Scotland!
6. A Bowl of Scottish Porridge
There's just no better breakfast than a bowl of porridge. Americans call it oatmeal, but here it's porridge and it's a staple. If you're heading out for a busy day of sightseeing and adventuring, starting your day with porridge means you'll have energy and you'll stay full for longer.
7. A Full Scottish Breakfast
Feeling extra hungry? Everywhere has their traditional big breakfast, but the full Scottish breakfast is the best. Of course, we're certainly biased, but it's still true! While the details may vary, here's what you might see on your plate if you order the full Scottish:
Eggs (cooked your way)

Bacon (for our American friends, note that your style of bacon is called "streaky bacon" here in Scotland, whilst you'll more often see our style of bacon, which is back bacon)

Sausages

Lorne sausage (sometimes called square sausage)

Tatties scones

Hashbrown

Sauteed mushrooms

Grilled tomato

Baked beans

A slice of black pudding (similar to blood sausage in other countries)

Haggis (more on that later!)

Toast
You can't leave Scotland without trying the full Scottish.
8. Stovies
Stovies can pull on the heartstrings of any Scot! Everyone's mum or granny had a special way of making the family stovies, so there's no right way to do this one. Generally speaking, Scottish stovies are stewed potatoes, onions, meat fat, and bits of meat. You'll usually have stovies as the leftovers from a Sunday roast. Nothing is more comforting than a stovie.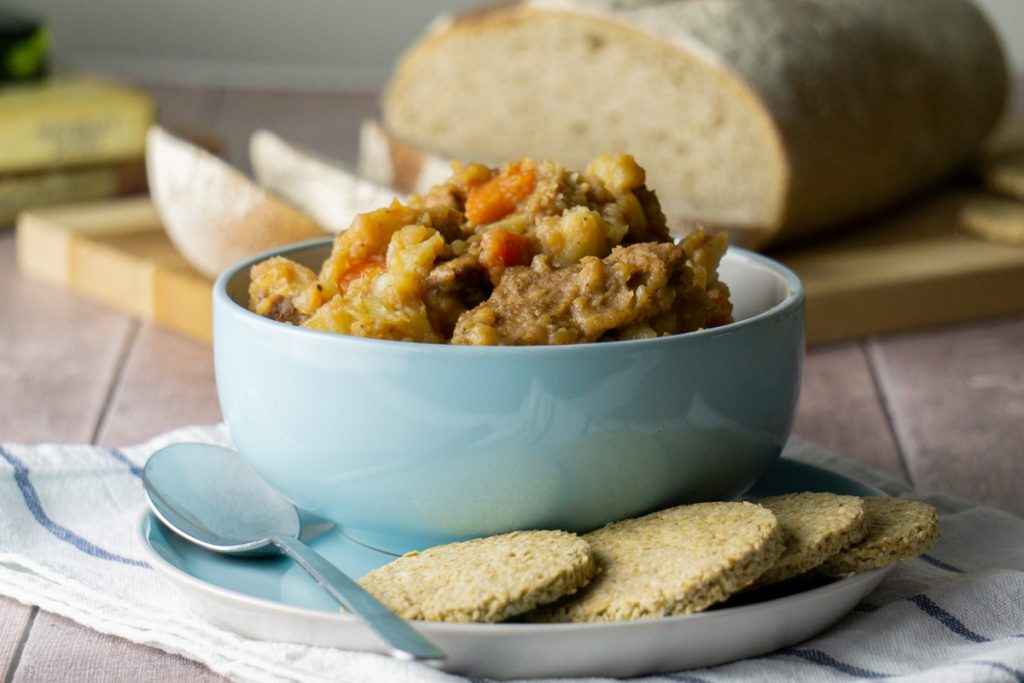 9. Arbroath Smokies
These smoked haddock fillets will just melt in your mouth! Great with a salad or just on bread, Arbroath Smokies are a must-try in Scotland. 
Fun fact: Did you know that the Declaration of Arbroath, signed in 1320, was essentially Scotland's Independence Day from England and is now celebrated as St Andrew's Day on November 30th each year? 
10. Haggis (with Neeps and Tatties!)
Haggis is Scotland's national dish. For a traditional Burns Night Supper, you must have haggis, neeps, and tatties. Now, haggis is made of sheep's liver, lungs, and heart and mixed with spices, salt, oatmeal, suet and onion, all inside a lining of the sheep's stomach (although an artificial lining is more common these days). But don't let all that scare you! 
We don't believe in waste here in Scotland, so lots of our traditional meals take the leftover bits and pieces to create something new. Haggis is a perfect example. When it comes with a side of neeps (mashed turnips) and tatties (mashed potatoes), all drizzled with a whisky sauce…trust us, you'll love our attitude of avoiding waste.
Love whisky? Check out our exclusive Scottish whisky and culture tour!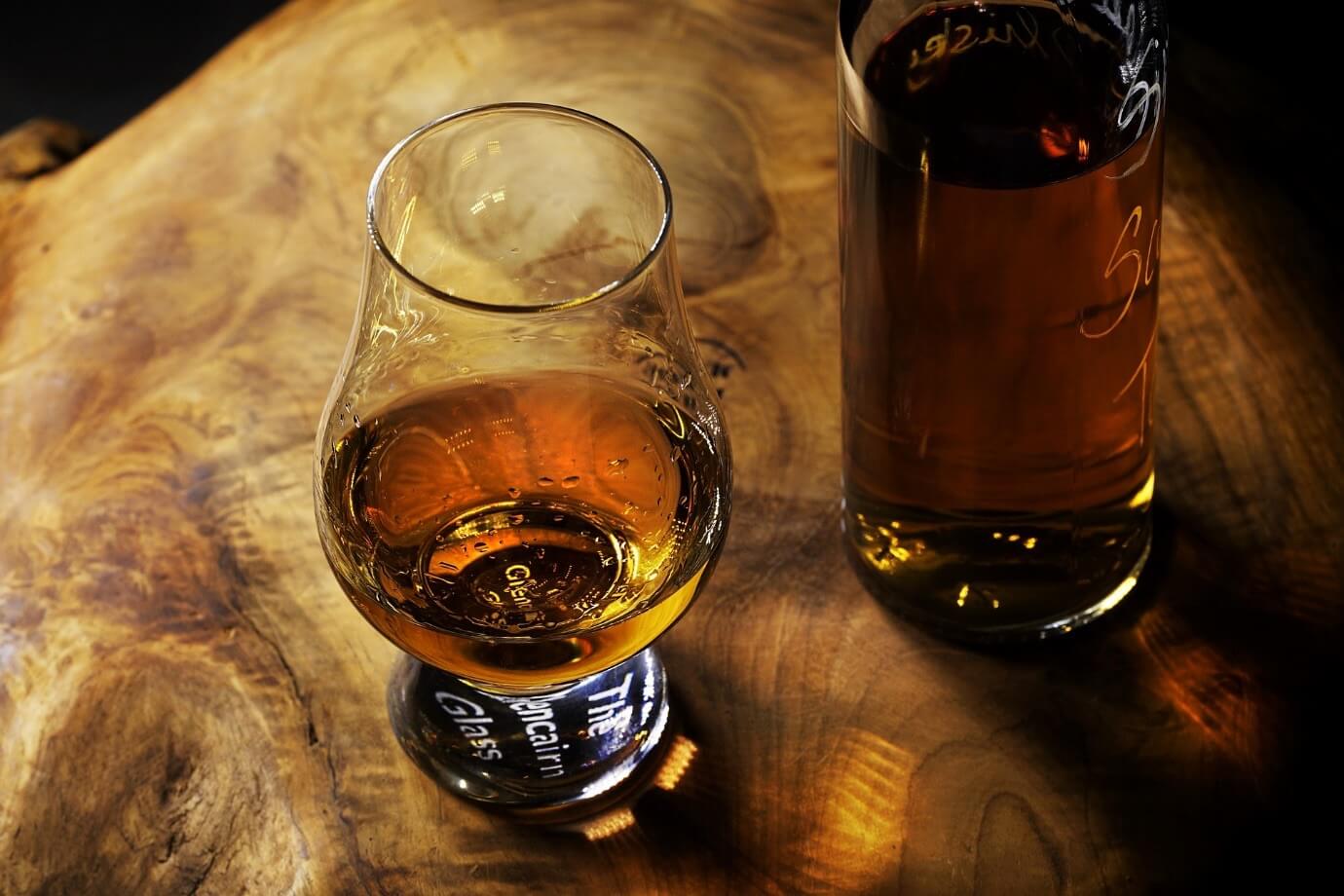 11. Fish and Chips
A fish supper is a must while in Scotland. If you're along any coastline — which is easily achieved here on our ragged-edged island — then you are sure to find a fresh option nearby. But you'll have to make a big decision when you order your fish supper at a chippy (chip shop): will you have salt, sauce, or vinegar? On the East Coast, you'll fit in if you get salt and sauce (the sauce is a brown vinegar-based sauce), while on the West Coast you'll get a nod of approval if you opt for salt and vinegar. Choose what you like, but now you know!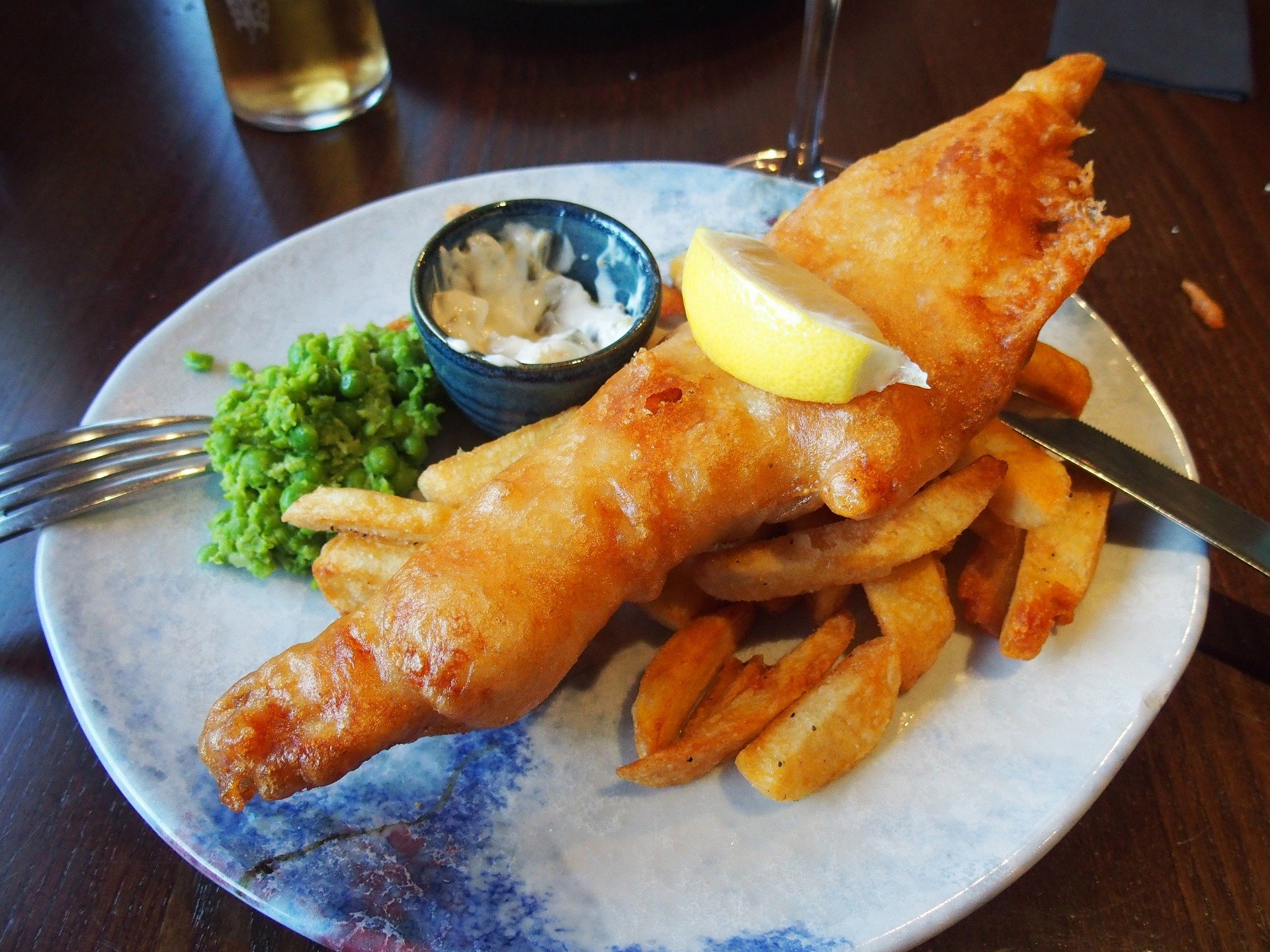 12. Scottish Salmon
Scotland's waters are ripe for healthy salmon, and its prevalence on menus everywhere is proof. From fresh to smoked, you'll love the intensity of flavour any way you have it.
Desserts from Scotland
Scots love a good dessert and we certainly do shy away from having a sweet tooth. If you're keen to sample some standard Scottish desserts, start with these favourites…
13. Traditional Scottish Tablet
If you have a sweet tooth, you'll love Scottish tablet! It's akin to fudge, but it's just absolutely packed with sugar and condensed milk. 
14. Scotland's Favourite: Cranachan
Cranachan might be the most traditional Scottish dessert. Made with cream and cheese, oats and raspberries, plus a dash of whisky (of course!), this beautifully layered treat is sure to please.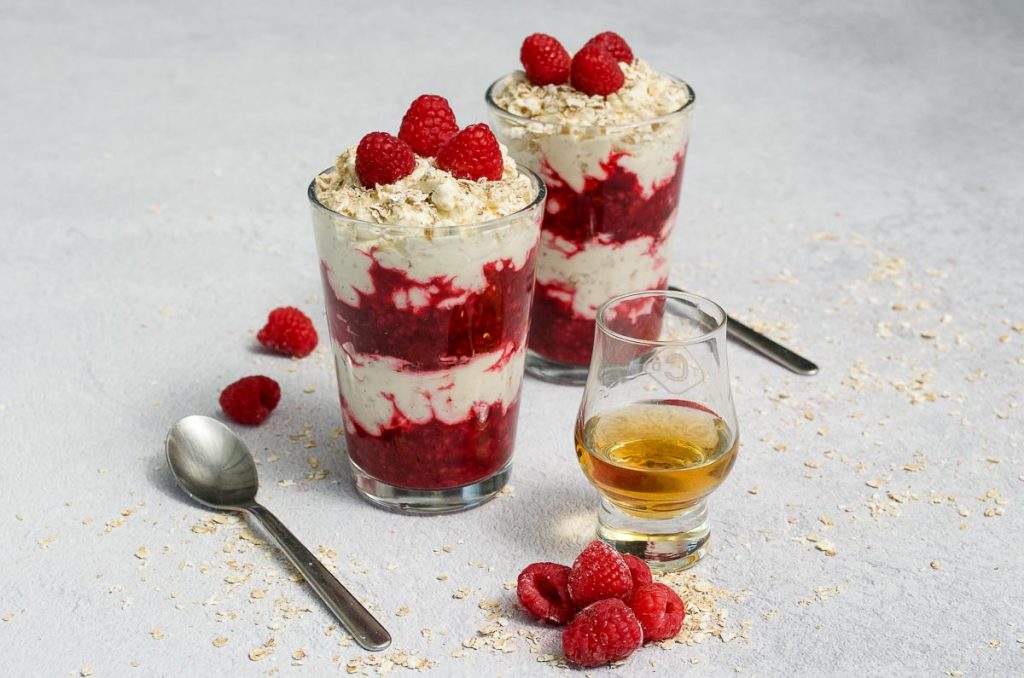 15. Clootie Dumpling (or Cloth Pudding)
Now, for our American friends, these dumplings are not like your dumplings. A Clootie Dumpling is more like a fruitcake, which is called a pudding here. Clootie is the Scots word for clothing, which makes sense since this pudding is boiled in a cloth.
16. Scottish Shortbread
Perhaps our most internationally-recognized dessert, shortbread is a staple and a common finish to a big meal. Tins of Scottish shortbread also make for a great gift to bring home to friends and family!
And, If You Must: A Deep-Fried Mars Bar
This bizarre option became famous a while back for its absurdity but has since grown to be a common find in chip shops around the country. If you must, you can try a deep-fried Mars bar whilst in Scotland. But we won't be telling you that it's traditional or anything we eat normally!
Whatever you think you know about Scotland's foods, we promise we can show you a whole other side. From Michelin-starred restaurants to extraordinary local produce served up in the most obscure places. Having a local expert show you around means your tailormade Scotland tour will include the best places to eat based on your preferences. Come join us! You can get in touch any time for help planning your perfect trip.