At Inspiring Travel Scotland, we are convinced that Scotland is one of the world's best destinations for travellers and, from top to bottom, you will find areas of immense natural beauty and historical significance. And we are always especially proud to welcome new visitors to our country. So, you may wonder, why are we sharing a list of overrated places? The simple answer: the most visitors will not have time on a single trip to visit every amazing attraction in Scotland, so we don't want you to fill your itinerary with any locations that will leave you underwhelmed. It's just like when your favourite band became well known for a single album and you had to keep reminding your friends, ''They have more records than this, and better ones to boot." Come and join us as we outline some places you may have found in the guidebooks that we think you may want to put aside for a future visit (we are confident you will be back!) and some alternatives often overlooked. While you are here, please browse our expertly designed pre-packaged Scotlands tours or, for those with particular sights in mind, consider our customised tailormade Scotland tours.
The Falkirk Wheel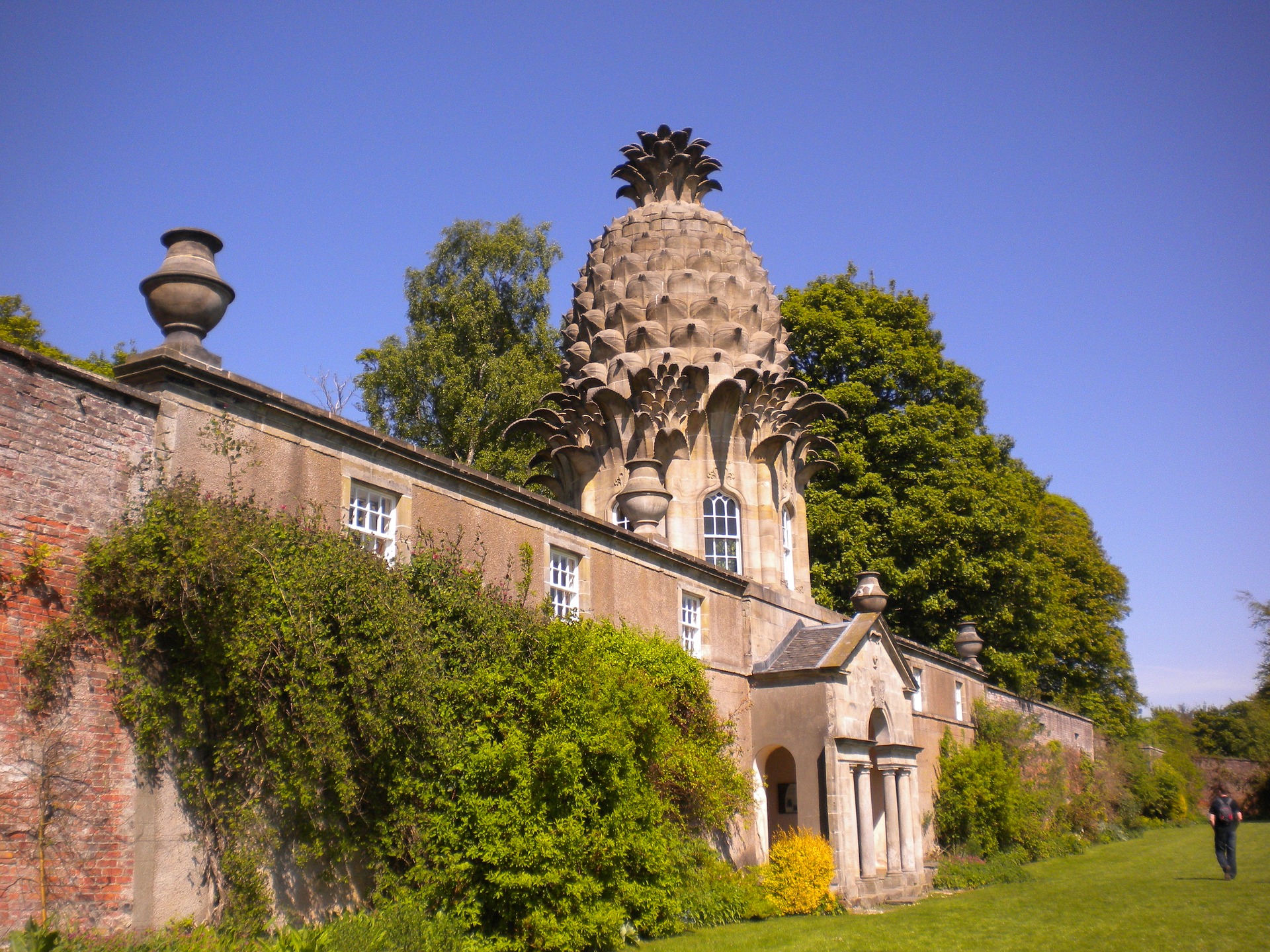 A delightful alternative sight, the Dunmore Pineapple
First opening in 2002, the Falkirk Wheel is an enormous rotating boat lift that links the Forth and Clyde Canal to the Union Canal. The scale of the wheel, the uniqueness of its design (it's the only one of its kind in the world), and its futuristic appearance certainly make this a location worth visiting if you are travelling in the region of Falkirk. However, we recommend simply admiring the mechanism at work from the canalside where you are afforded great views. The boat tours are ticketed and can be busy in peak season.
Our alternative tip for travellers to the Falkirk area is the rather hidden, and totally charming, Dunmore Pineapple (pictured above). Ranked as ''the most bizarre building in Scotland", this folly was built in 1761 by John Murray, the 4th Earl of Dunmore. The building was home to a hothouse for growing pineapples and other exotic fruit, items which were a great novelty at the time and a sign of high social status. Today managed by the National Trust for Scotland the building is situated within a beautiful walled garden. A magical location rarely to be found in standard guidebooks.
Loch Ness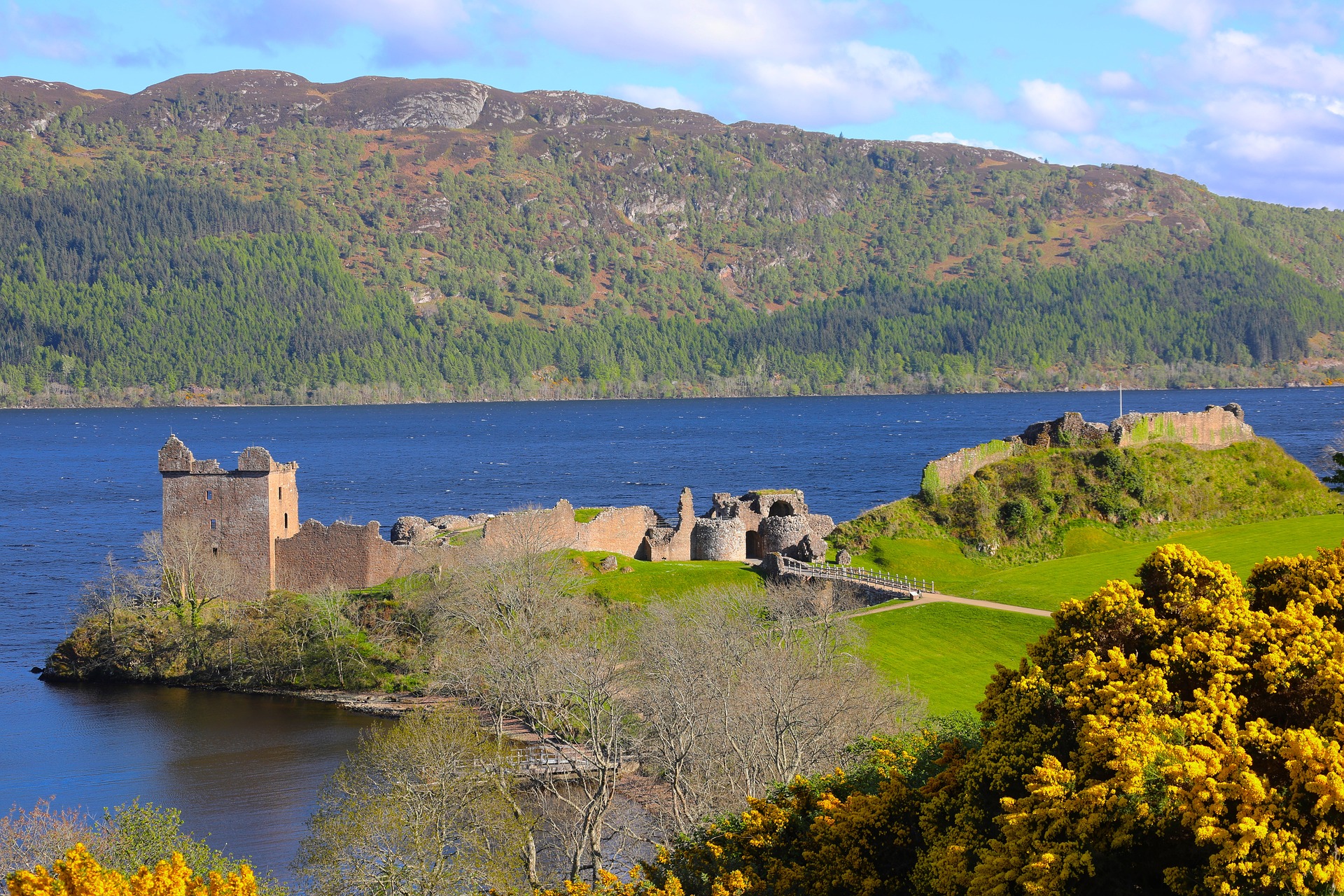 Urquhart Castle, Loch Ness
We should begin by saying that we love Loch Ness. It is situated in a beautiful part of Scotland and there is much to explore along its banks. The haunting ruins of Urquhart Castle make for excellent holiday pictures, and, for those travelling with children, legends of Loch Ness's resident monster give the location an added mystique. However, Loch Ness' size and proximity to the city of Inverness means it is a stopping point for almost every tour bus and the location can become very busy during peak season. If you are planning an itinerary and one of your priorities is visiting beautiful lochs, Scotland has a wealth of options, many of which will be much less busy. Our recommendation: research Scotland's terrific lochs before planning your route. Some suggestions can be found on our blog, Which Loch is the Most Beautiful in Scotland and Why?
Edinburgh Castle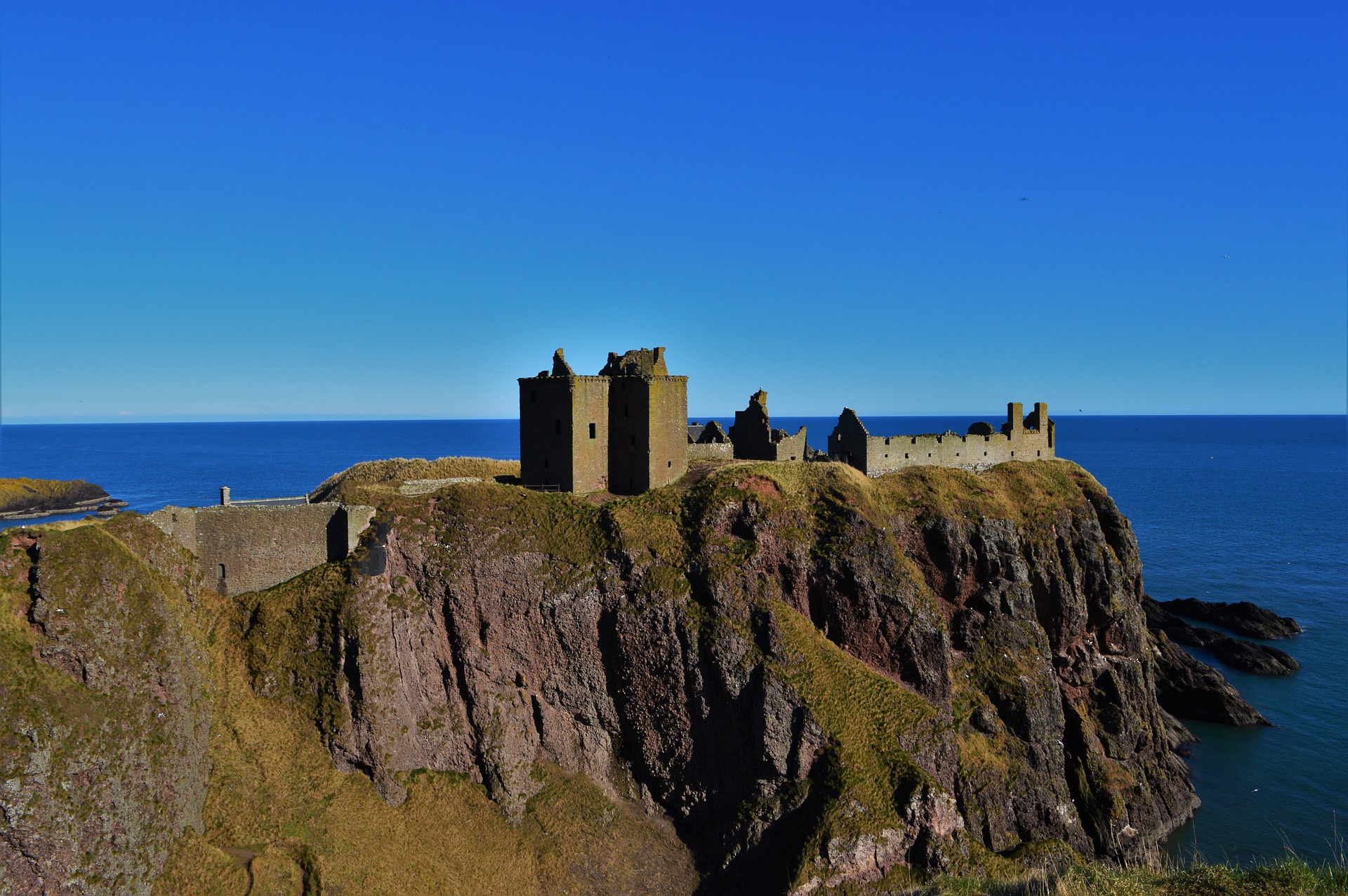 The spellbinding Dunottar Castle 
Scotland boasts some of the most extraordinary castles you are ever likely to see, making the country a place of pilgrimage for history lovers from all over the globe. Edinburgh's castle is undoubtedly one of the city's defining characteristics and casts a wonderful charm over the city as you explore its old streets. However, the castle can be swamped with guests, particularly if you are travelling during the summer months. We would certainly suggest paying the ticket price and braving the queues if your stay in Scotland will mostly be spent in Edinburgh. But for those touring Scotland more widely, there is a long list of magnificent castles to add to your route, many of which will be less crowded than Edinburgh, giving you space to explore at your own leisure and the quiet to contemplate these haunting glimpses of medieval life. Dunottar Castle (pictured above) located in Aberdeenshire and Eilean Donan on the Isle of Skye are just two of our favourites. Set in the most dramatic landscapes, these castles will transport you back in time. 
The Pub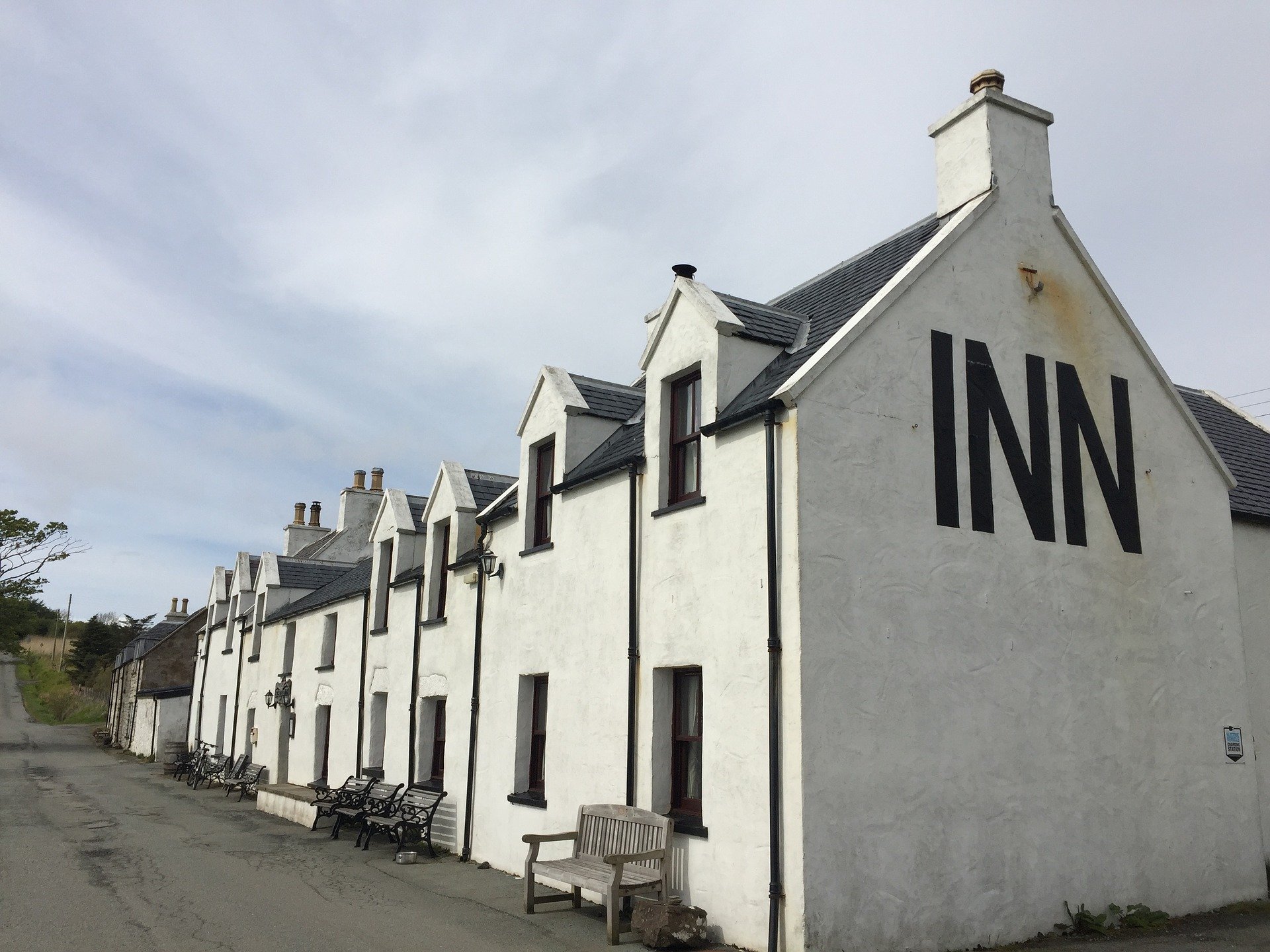 Inn on Isle of Skye
A caveat: we are not averse to spending an evening in the pub. In fact, we believe that no trip to Scotland would be complete without finding yourself in a comfy bar enjoying a local beer or one of Scotland's world-beating whiskies. However, as with any country that welcomes large numbers of international visitors every year, you will find subpar pubs along the tourist routes offering premium prices for humdrum drinks and food that brings to mind the stereotypes associated with British food 20 or 30 years ago. Today, Scotland has a booming craft beer industry, the whisky industry is healthier than ever, with new distilleries opening all the time, and you will now find top-class cuisine on offer whether you are in Glasgow or on the Isle of Orkney. Our advice: research, research, research (or book one of our tours and allow us to do the research for you). With more resources available to you than ever before, a quick search will help you weed out disappointing venues and, whenever possible, ask locals for their recommendations.

So ends our run-through of some places you may want to consider as secondary choices in your travels across beautiful Scotland and some alternatives that surely won't disappoint. We want to help to share our local knowledge to create unique adventures that visitors will never forget, if you have any questions, or simply feel like reaching out, don't hesitate to get in touch. Come and see the best Scotland has to offer!