Scotland's Highland cows are as iconic as the Loch Ness Monster, Edinburgh Castle, and that wee haggis we're so famous for eating. You won't find a shortage of Highland cow souvenirs to bring back home with you. From soft toys to slippers to all variety of books, keychains, clothing, and more. We do adore our hairy coos (as we call them in Scots), but there's something about these scruffy beasts that makes visitors just go wild!
We'll admit it, though: seeing Highland cows in Scotland feels like a must-do for any international visitor to our shores. So, hop in and let's tour Scotland to see some of our favourite shaggy-haired neighbours.
If you're keen to see Highland cows as part of a tailor-made tour of Scotland, we'd be delighted to show you the most extraordinary vistas, share with you the incredible history, and take you to the most jaw-dropping sites Scotland has to offer. Get in touch if you have special requests for your Scotland trip and let's make your visit everything you hope it could be!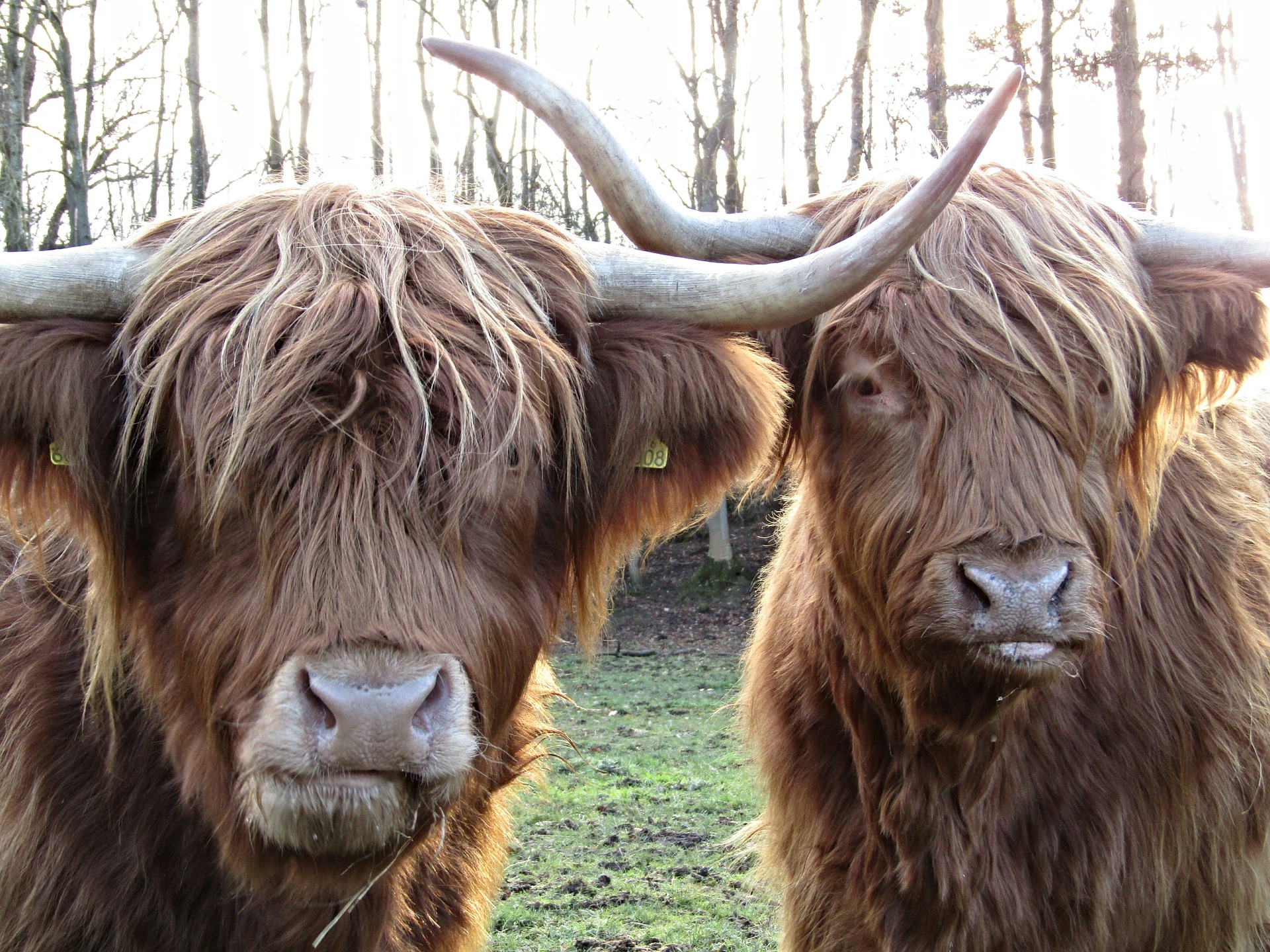 All About Scotland's Highland Cows
Highland cows are unique for their double layer of hair that allows them to thrive in our sometimes harsh conditions in Scotland. The thick undercoat keeps them warm, while an oily top layer helps keep them dry in our infamous wet climate.
Another important feature that makes them well-suited to the local environment is their curved, long horns. Coos use those to dig into frozen ground come winter, searching for roots when nothing can grow above ground.
While Highland cows are famous for their wavy ginger locks, did you know there are also black or white Highland cows? It's said that Queen Victoria preferred the ginger colour, so that became more commonly bred in her time. But you'll still see some other colours about Scotland — all hairy coos alike!
View this post on Instagram
Get to know Scotland's national treasure: the heilan coo! With their stylish fringes, cool horns, and docile personalities, Scotland's Highland cow is instantly recognisable and admired the world over. 
Come meet one in person! If you're lucky, maybe you'll even see an adorable calf, too.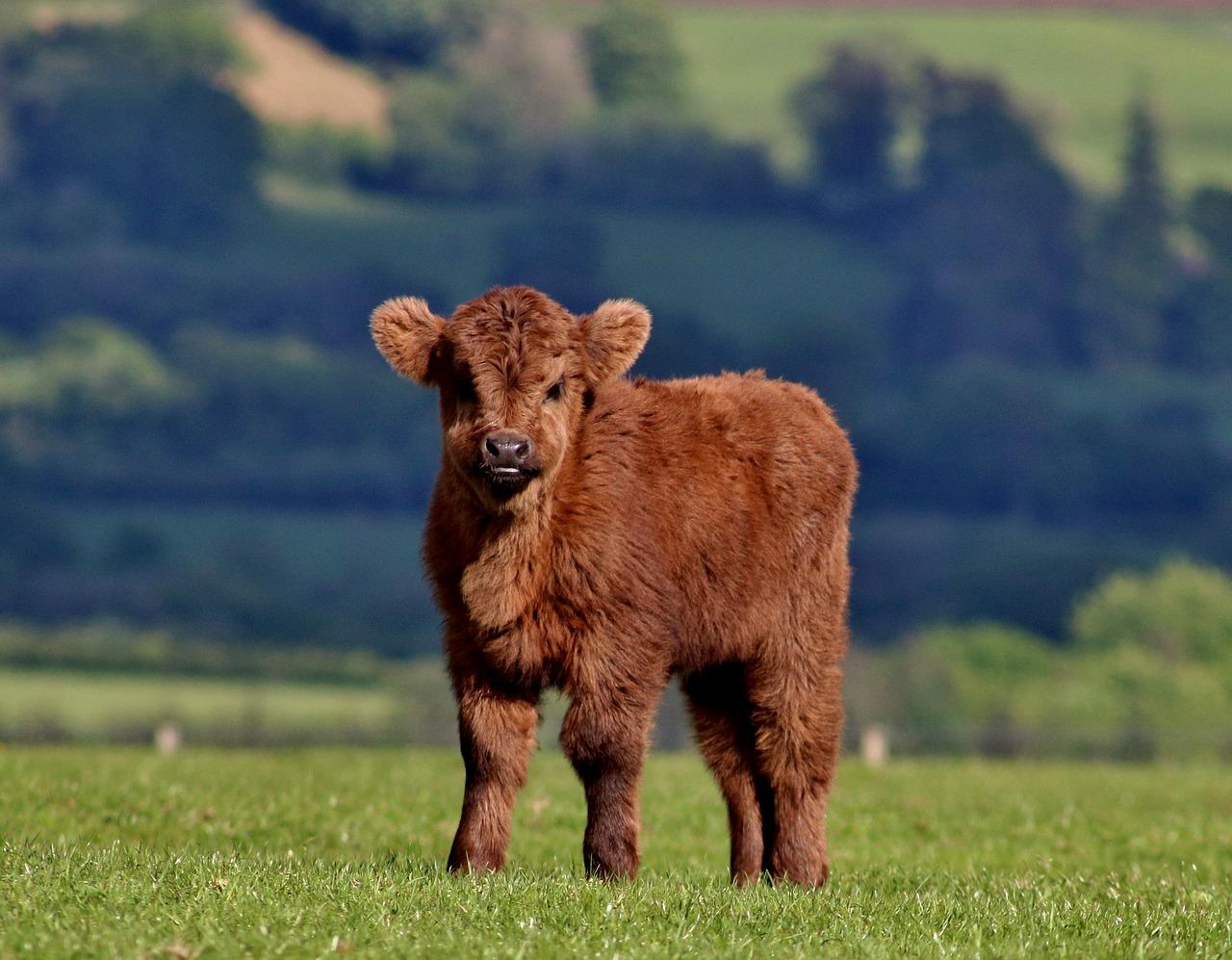 Where to See Highland Cows in Scotland
Among the lochs, mountains, castles, and historic towns, a trip around Scotland wouldn't be complete without getting to know the locals. You'll have no trouble bumping into some friendly Scots on your travels, but where can you catch a glimpse of the majestic Highland coo? 
Visit Scotland created a handy guide on top locations for spotting heilan coos from the northern tip of the country to the English border. We're lucky to see these beauties regularly on our luxury tours of Scotland! If you're keen to combine some Scottish exploring with a little wildlife safari (when it's safe to do so), then here are our favourite ways to meet a Highland cow.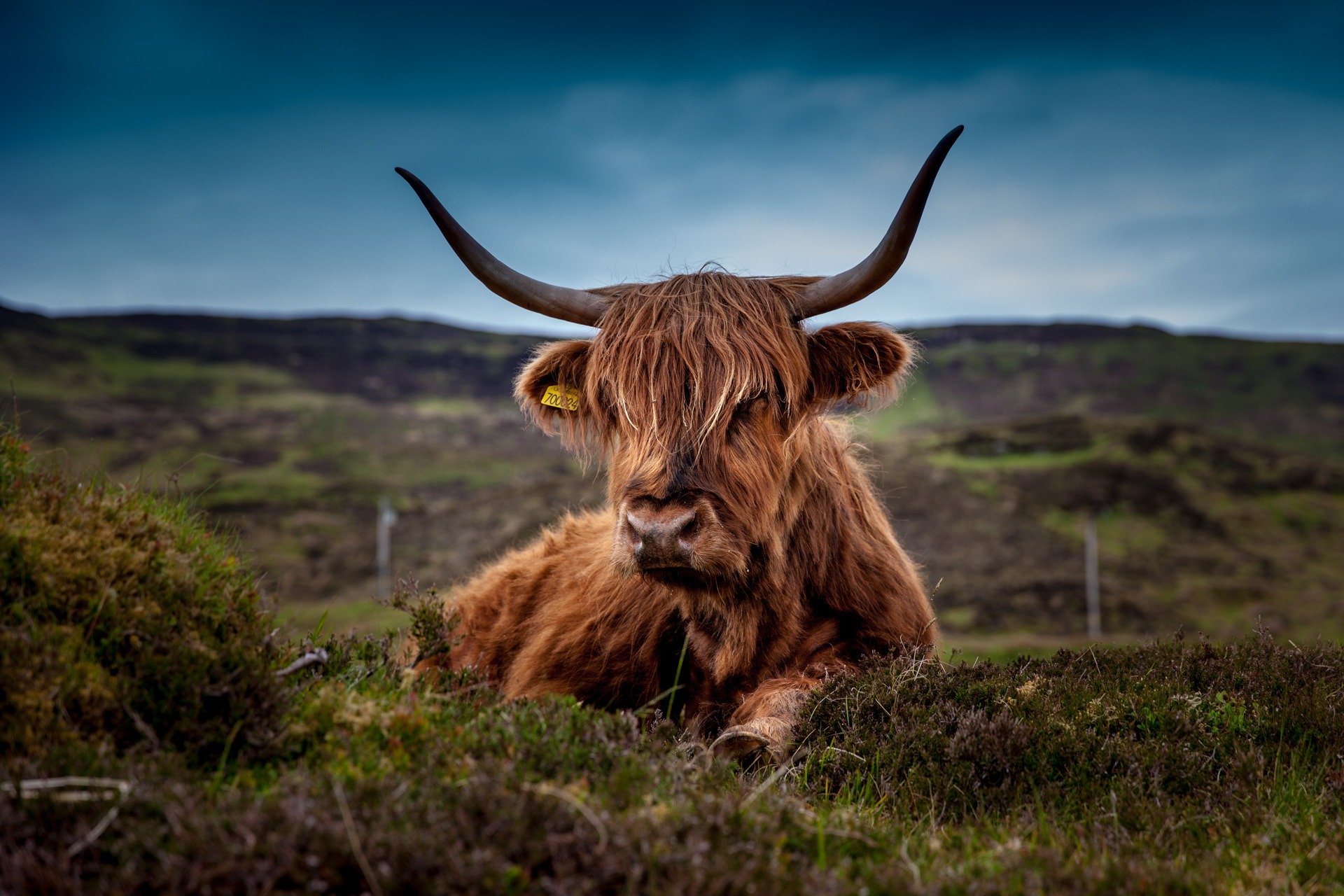 Take a Scottish Highlands Tour
Where better to see Highland cows in Scotland than where they first originated? As far back as the 6th century, there are records of these iconic animals in the Scottish Highlands. Steeped in history and breathtaking scenery, you're spoilt for choice with coo spotting opportunities in the Highlands. 
On our Essential Scotland Tour, we cover everywhere from Inverness (Loch Ness Monster spotting opportunities, too!), to The Cairngorms (perfect for Scottish snowsports), to the breathtaking landscape of the Isle of Skye. 
Yup, hairy coos have managed to migrate off the mainland to the islands and further afield, too.
You'll have plenty of chances to observe the coos roaming in the wild — even having a stroll around the historic villages of Duirinish or Plockton. 
They're well-natured, docile creatures. Do make sure to give them plenty of space, however, especially if they're with calves as they're extremely protective. 
View this post on Instagram
Tour Scotland's Two Cities
Highland cows aren't solely found exploring rugged terrain in Scotland — though it does suit them! You can actually catch a glimpse of our beloved hairy coos on a city tour. 
Edinburgh and Glasgow are Scotland's lowland cities that boast plenty of visitor attractions. Including — if you know where to look — Highland cows. 
Spend time in Glasgow coupling a distillery tour with some wildlife spotting. The Auchentoshan distillery is just a short drive from the city centre and is surrounded by free-roaming ginger coos! 
Or treat yourself to a luxury afternoon tea with a coo view in Edinburgh, at the breathtakingly beautiful Prestonfield House. You might also be lucky to spot a peacock or two, too.
Combine all this with medieval architecture, luxury accommodation and even visiting the Glenfinnan Viaduct, which is instantly recognisable for Harry Potter fans! This Two Cities tour has it all.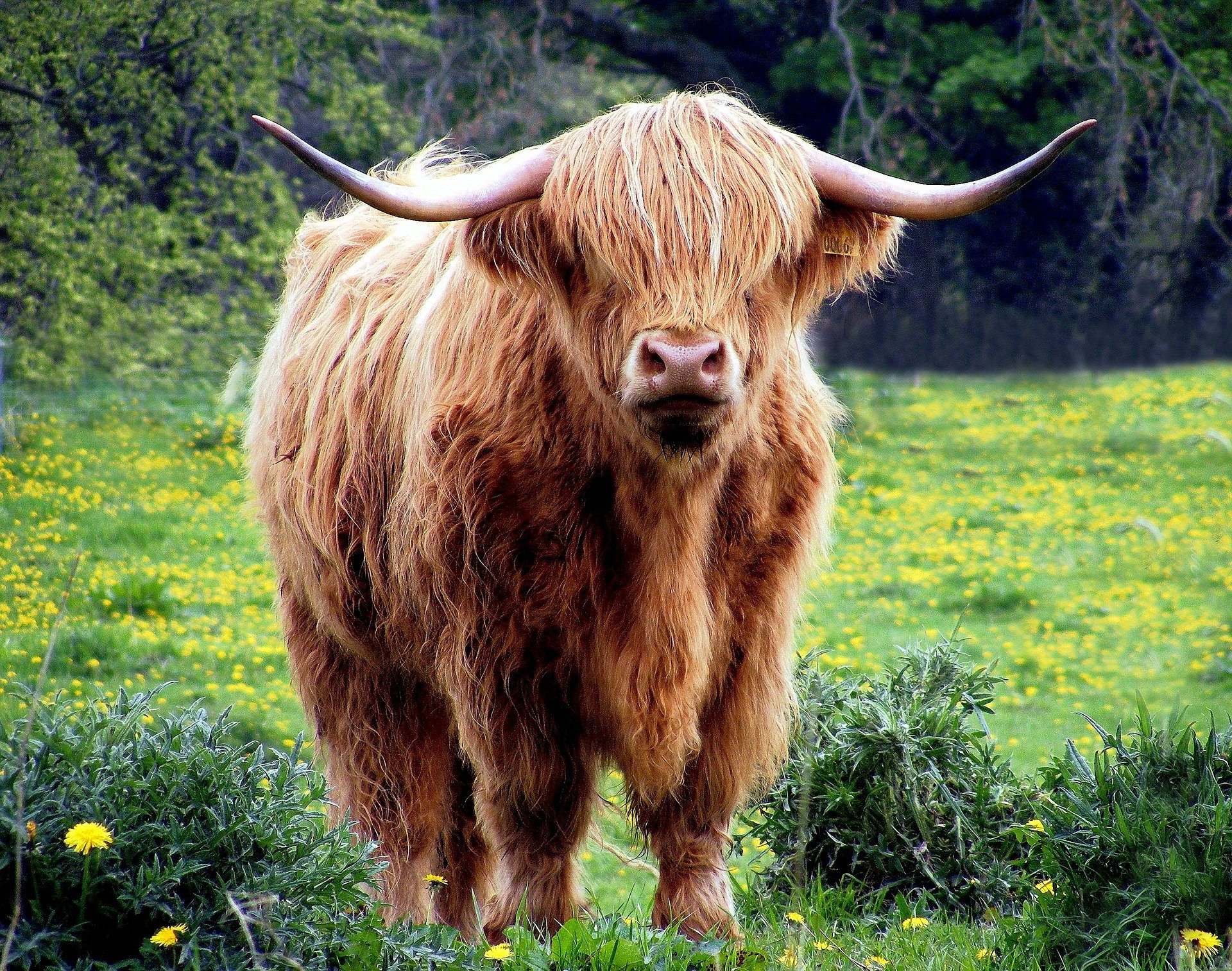 Venture Along Scotland's North Coast 500
The NC500 is the ultimate Scottish road trip! We also have lots of other suggestions for the best car drives in Scotland that will get you anxious to explore.
Driving the north coast of Scotland, you'll see the white sandy beaches and turquoise waters that remind many visitors of the Caribbean. Journey along the rugged coast, exploring traditional crofting cottages and historic towns. 
And, somewhere along the way, you're sure to come across a wild roaming Highland coo (or ten). This is where it's best to have a professional driver-guide taking care of you — those coos can block the entire road just round a bend! We're quite used to the driving hazards and challenges of remote areas of Scotland, however, so just sit back and bask in the views of coastline and coos!
Take a look at our North Coast 500 and Culloden Tour to see the highlights!
One of our favourite highlights from this tour is the Culloden battlefield site. Explore the story of the Jacobites' final battle at the visitor's centre, and enjoy some cow spotting by the adjacent field.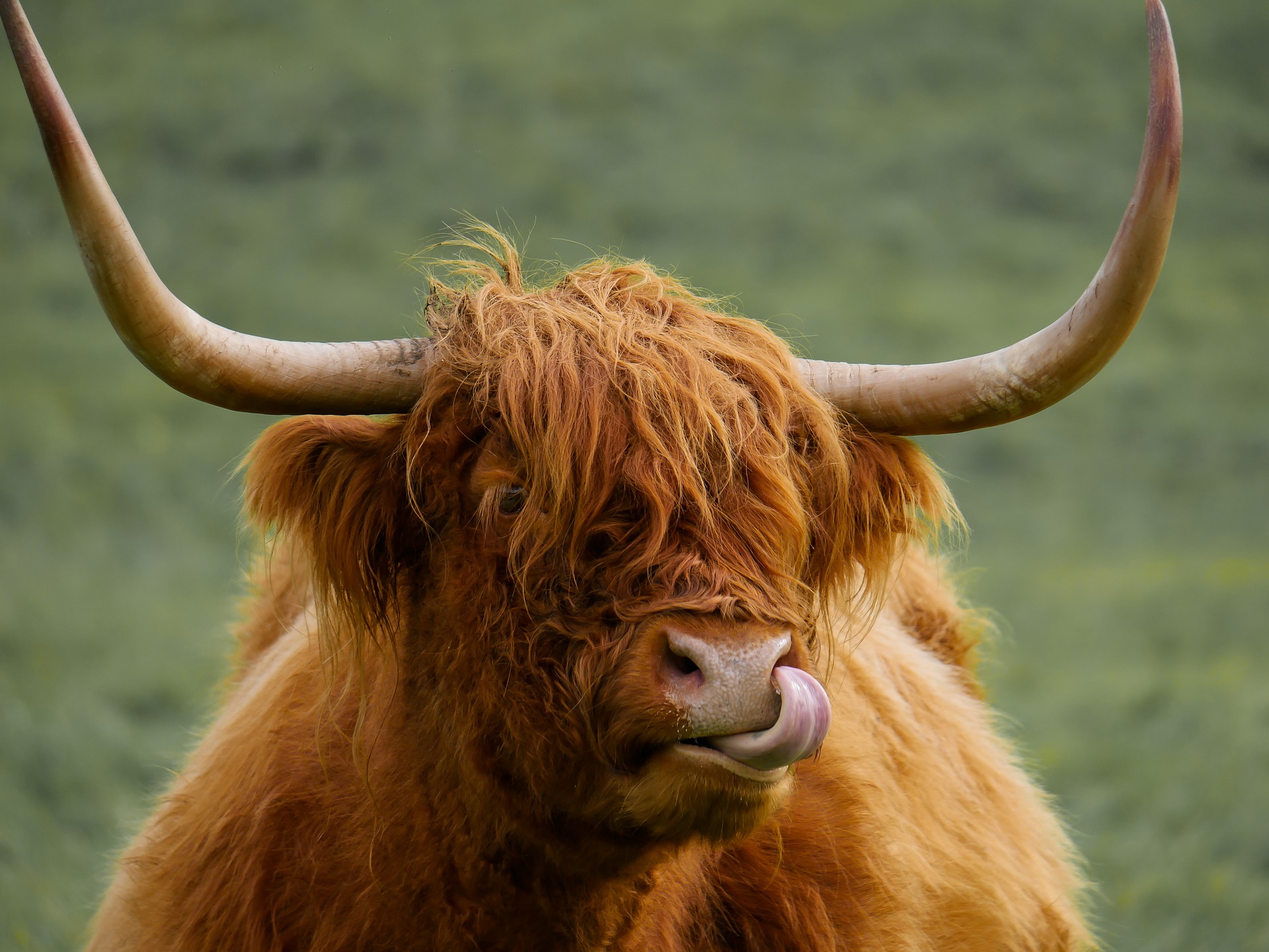 We can't wait to share our bonnie wee country with you. Until you can join us on a tour of Scotland to see Highland cows in person, we'll leave you with this Coo Cam to keep you excited for your future meeting with these iconic animals!