Tourists come from all over the World to visit Scotland, but it's particularly popular with Americans and Canadians. England is also an incredibly popular tourist destination, and, while it's possible to visit England and Scotland in the same trip (they're on the same island, after all), we'd like to make a case for why you should put Scotland at the top of your list and visit Scotland instead of England!
Scotland is a golfer's paradise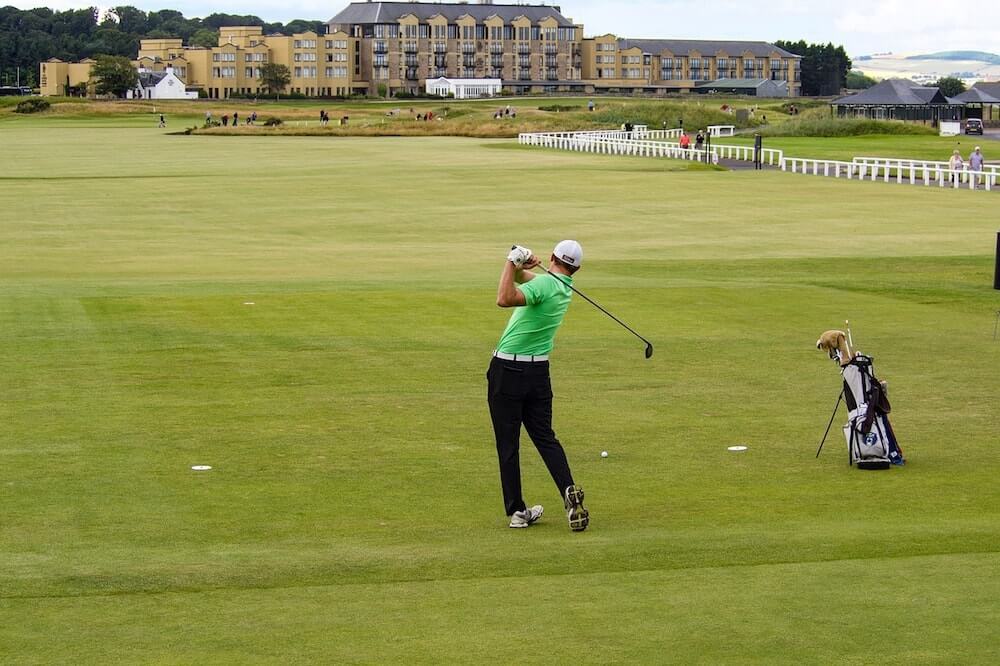 If you love golf, then you simply have to visit Scotland. England has plenty of nice golf courses, but Scotland's courses are ranked as some of the best in the World. St Andrews is perhaps the most famous golfing destination in Scotland and many of its golf courses can trace their heritage back 600 years — Scotland is the birthplace of golf, after all! St Andrews is a beautiful seaside town, and well worth visiting even if you don't like golf. However, it's difficult to conceive of a better location for a golfing trip as St Andrews' Old Course is perhaps the most famous course in Europe and it more than deserves its fame. If you'd like to arrange a personalised golfing tour in Scotland, tell us everything you'd like to be included on our customised Scottish holidays page.  
Scotland's scenery is spectacular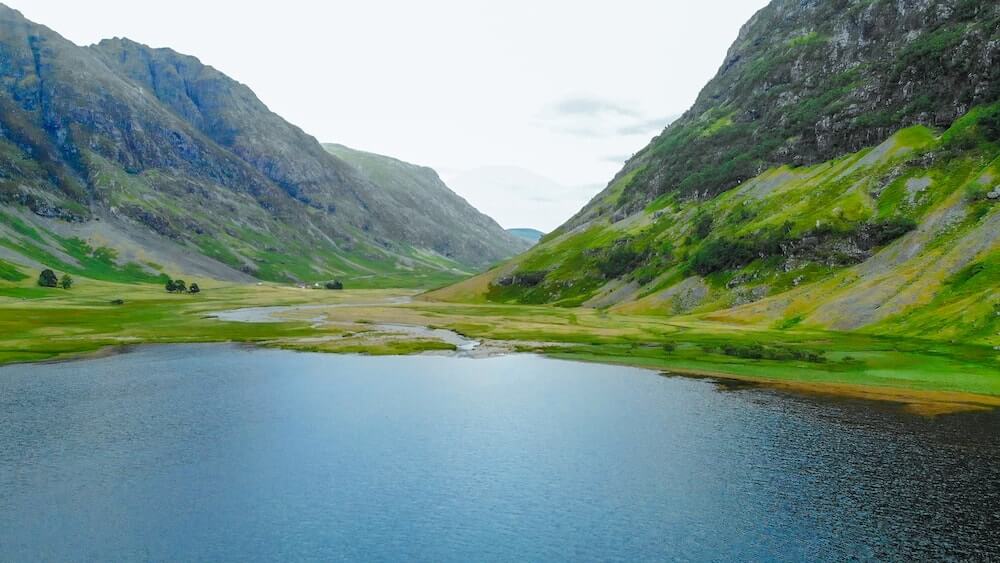 Some parts of England are beautiful — such as the Lake District and the South Downs National Park — but Scotland's rugged Highlands and numerous islands are in a league of their own. In fact, in recent years Scotland has regularly polled at number one in tourism surveys when people were asked which country was the most beautiful. Yes, Scotland beat Iceland, Canada, Croatia, and New Zealand to the top spot in quite a few polls! England is nice, but Scotland is the nicest! Most visitors agree that the Highlands are where most of the best views and vistas can be found, so you may like to consider our Essential Scotland Highland tour.
Whisky…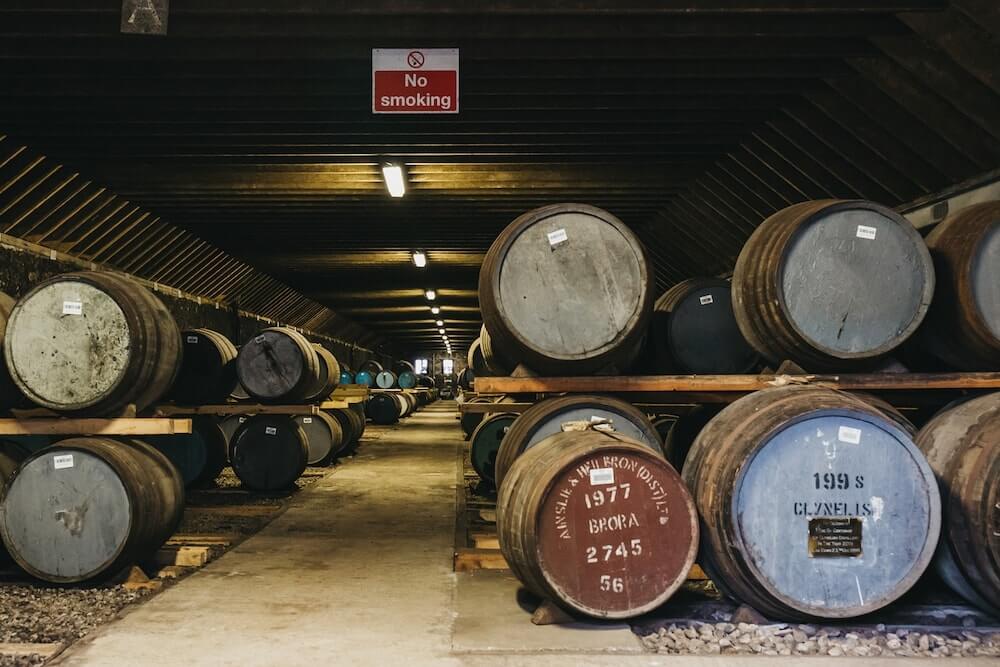 In England, if you want nice whisky, you buy Scottish whisky. If you want to visit a distillery, you visit Scotland! Scottish whisky is imported all over the World and it is especially popular with France, the US, Canada, and Japan. In Scots Gaelic, whisky is called uisge beatha, which means "the water of life". While we don't know for sure who invented whisky first (both the Irish and Scottish are close contenders), we can be sure where you're likely to find the best, most diverse whisky culture in the World. Scottish whisky dates back hundreds of years and most whisky connoisseurs would argue that Scottish whisky (or Scotch, to Americans) is the clear winner. On our whisky trail through Scotland, you will visit three distilleries and attend whiskey tastings with our whisky ambassador, making it the perfect trip for any whisky lover!
Scotland has massive ties to the Harry Potter series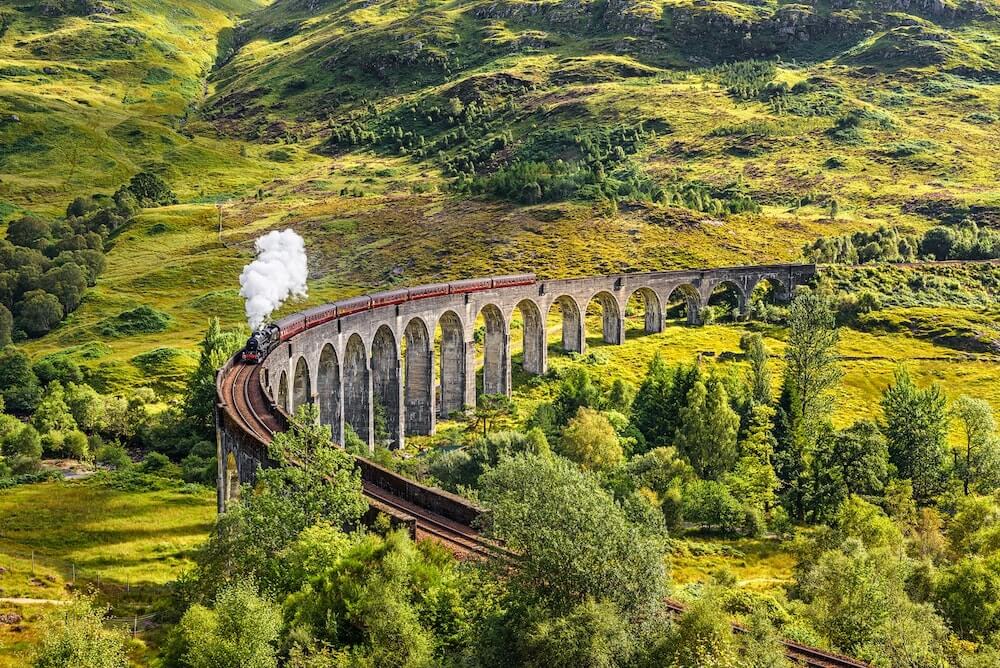 London has the Harry Potter Studios, but Scotland has its own connections to the Harry Potter books and films. Author J.K. Rowling wrote all of the Harry Potter books in Edinburgh, Scotland's beautiful capital city, and you can visit The Elephant House Café, the café Rowling claims she wrote the entire first novel. You can also visit Edinburgh's Victoria Street (the inspiration for Diagon Alley), and Glenfinnan Viaduct (image above) where the Hogwarts Express famously crossed in several of the films. In fact, Scotland is such a good location for Harry Potter fans that we wrote an entire blog post about it! If you're a Harry Potter fan yourself, or you're travelling with young people who are, it wouldn't hurt to see a few of the magical sights in Scotland!
There are plenty more reasons to visit Scotland instead of England, but that's all we have time for today. Just for the record: we think England is great, but we also think that Scotland is greater! Scotland is an incredible place, with something to offer every type of visitor, so we hope this blog has convinced a few readers to start planning their next big Scottish adventure. If you have any questions about our range of Scottish tours, please don't hesitate to get in touch!