Scotland's natural beauty is indisputable. Stumbling across jaw-dropping vistas in Scotland isn't exactly difficult. With a population of just over five million, much of the country's area is given over to expansive stretches of rugged countryside punctuated by soaring peaks, vast lochs, and evergreen forests.
Even in Scotland's cities, you're never far away from nature here. For example, in Edinburgh, a walk up to the summit of Arthur's Seat – an extinct volcano in the heart of the city – makes for a popular escape from urban life for locals and visitors alike.
But if you really want to experience Scotland's natural wonders at their most undisturbed, it's worth making your way to some of the more remote locations.
We love to create custom-made Scotland tours that feature some of the greatest highlights of this bonnie landscape. As local travel experts who live in and love this land, sharing it with visitors from around the world is such a joy.
If you're planning a visit to Scotland, gather some inspiration from these places. But just know that the natural treasures below are just the beginning.
The Fairy Pools, Isle of Skye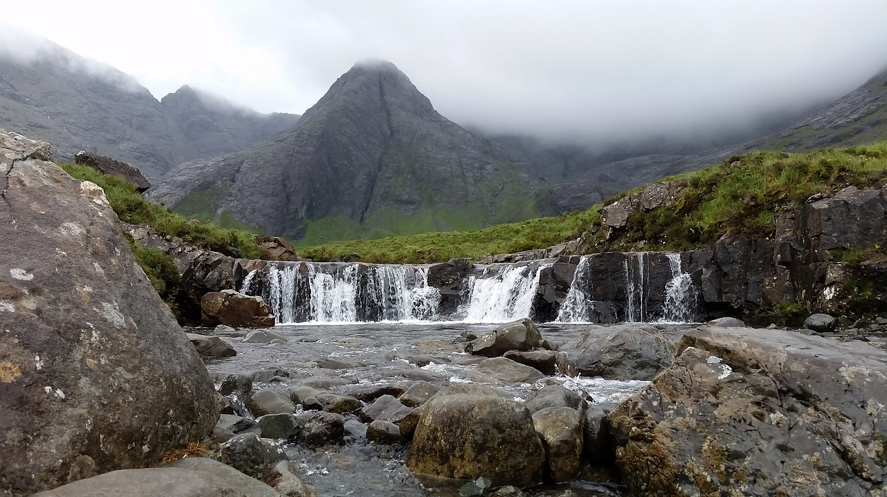 The Fairy Pools, Isle of Skye
Although their existence is certainly no secret, the Fairy Pools still get less tourist traffic than many mainland natural attractions. Visiting them involves a journey over the sea to the Isle of Skye.
The pools are famous for their extraordinary clarity and their bright blue-green tinge, which is especially apparent on sunny days.
They're a gift to photographers and wild swimmers alike. Of course, keep in mind that water temperatures in Scotland are never very high! So if you're planning to take the plunge, it's a good idea to bring a wetsuit.
The pools take their name from the wealth of folk legends that surround them. In the past, they've been thought to be the home to more than fairies.  They're also rumoured to be the home of selkies – a mythical Scottish being that switches between seal and human forms.
Whilst the Isle of Skye requires a bit of a journey to reach, it is probably the most popular Scottish Island. Want to explore more? Check out our Guide to the Scottish Islands for inspiration.
Neist Point, Isle of Skye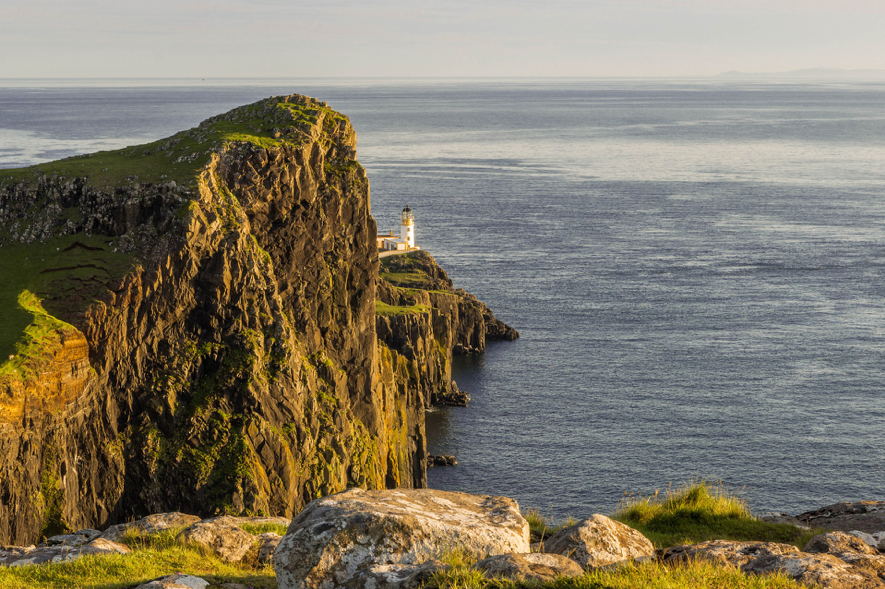 Neist Point, Isle of Skye
Skye is a treasure trove of Scotland's natural beauty, so we'll limit ourselves to just two of its gems for this list. But Neist Point just had to have a mention.
In the west of the island, a coastal walk with dramatic sea views culminates in the most dramatic view of all: that of Neist Point Lighthouse, perched on a clifftop.
The walk itself is likely to take you around 45 minutes. Once you reach the tip of the point, you can spend a lot of time exploring the rocks that make this such a scenic spot, too.
Get your timing just right during the summer and you might be lucky enough to arrive as a whale or a basking shark makes its way through the waters below!
The Beaches of Iona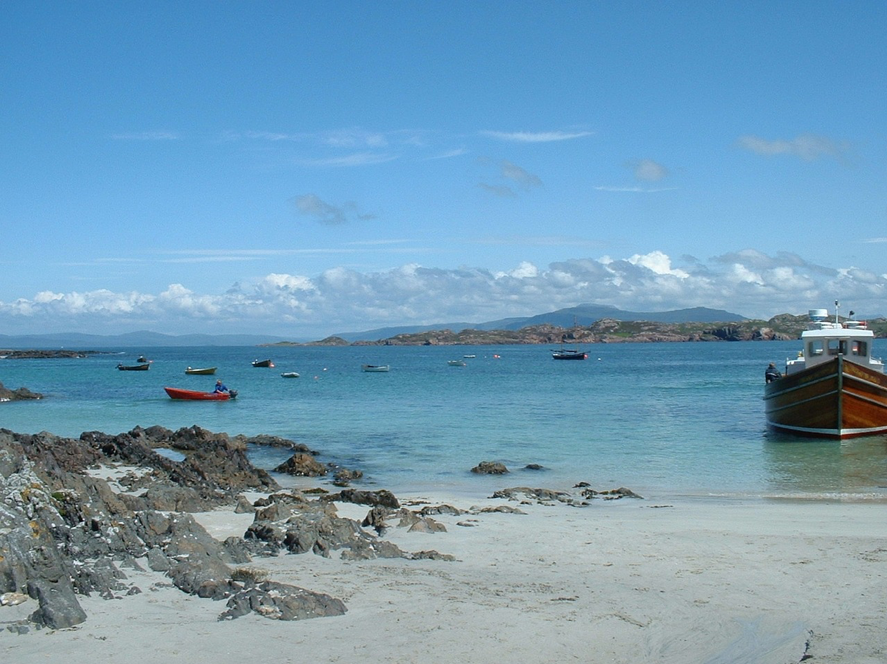 A beach on Iona
It's certainly got a lot of competition, but the tiny island of Iona has to be among the most stunning destinations in Scotland.
With a population of only around 120 people, this tiny isle doesn't make it onto many international visitors' itineraries. Getting to Iona involves a ferry trip to Mull and then another one out to the island, so most visitors don't take the time for the journey.
Because of that, this little island never feels crowded and you'll often find its beautiful beaches completely empty. Of particular note is Port Bàn, a gorgeous white-sand cove lapped by turquoise waters. When the sun comes out, it could easily be mistaken for a Mediterranean beach rather than a Scottish one.
When you do visit Scotland, we highly recommend tapping into local expertise to plan your perfect trip. It's the best way to go beyond the tourist track and see these true wonders of Scotland!
Luskentyre Beach, Isle of Lewis and Harris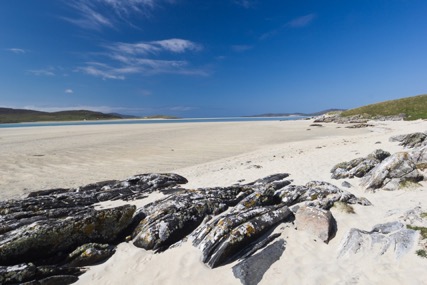 Luskentyre Beach, Harris
Lewis and Harris are the two parts of a tranquil island that lies off the northwest coast of Scotland, in the archipelago known as the Hebrides. As with Iona, getting there takes some effort – but the rewards for those who make the journey are rich.
The interior of the island offers ample opportunity for almost unbelievably picturesque walks. But the beaches are the highlight for many – with Luskentyre Beach in Harris being the star of the show.
This pure white strand has to be one of the top beauty spots not only on the island but in the entire country.
Seeing The Northern Lights in Scotland

The Northern Lights, seen from Scotland
The Northern Lights are a highlight of Scotland's natural beauty. Whether they're hidden gems or not is up for debate. In theory, they can be seen in many parts of Scotland; but in truth, most Scottish people will never see them here, never mind visitors to the country.
In order to maximize your chances of taking in this spectacular natural show, you need to plan your visit for winter and head as far north as you can. Find out the best time of year for visiting Scotland, based on your travel interests.
The remote archipelago of Shetland, off the northeast coast of Scotland, is widely regarded as one of the best places to spot the lights. Its northerly location and lack of light pollution add to the chances of visibility.
The Northern Lights can also sometimes be seen in the Hebrides, Aberdeenshire, Orkney, Caithness, in the north of Skye, and in other rural locations besides.
Hungry for adventure in Scotland's natural beauty? Take a look at our Scotland tours or get in touch to start building your perfect trip.