Scotland is the home of golf. Internationally recognised as a bucket list destination, Scotland beckons many a keen golfer to her greens. From our world-famous courses to the lesser-known but truly stunning links, we love to craft Scotland golf trips that wow and inspire.
If your main reason to visit Scotland is to explore its iconic golf courses, then you certainly won't be disappointed. In our bonnie wee country, you can learn about the history of golf, visit some of the oldest courses in the world, and play some of the top-ranked golf courses worldwide.
Ready to start planning? Let's talk about why Scotland is the home of golf and explore some of our most prominent courses. If you're ready to take the next step, let's craft your custom Scotland itinerary to include the courses and destinations that interest you most.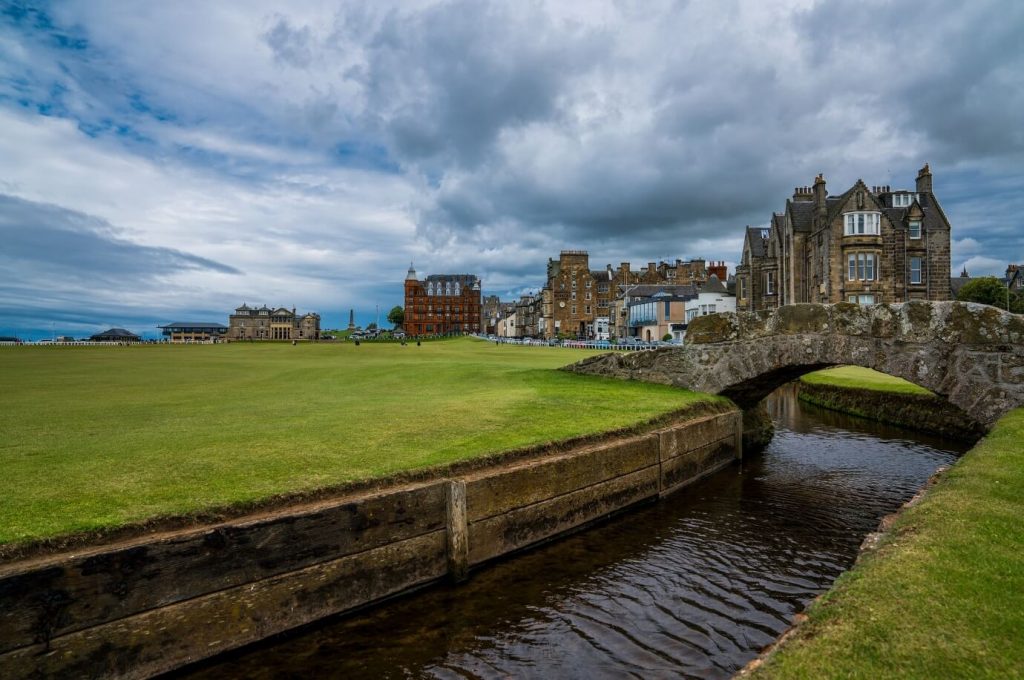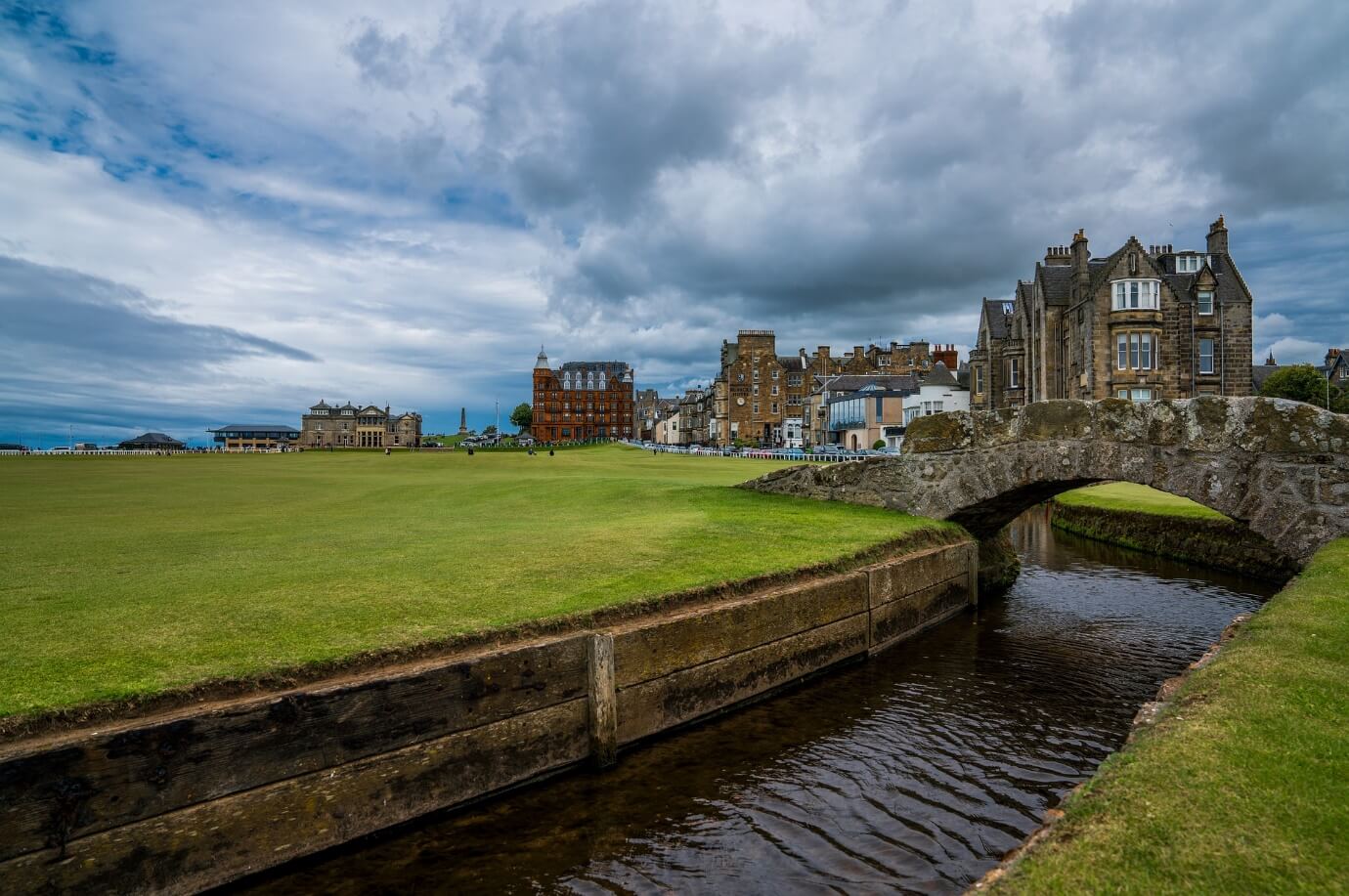 The History of Golf in Scotland
Golf is one of the most popular sports in the world, with extravagant golf courses in nearly every country. But, as you may know, the sport was invented in Scotland. That's why so many golfers enjoy travelling to Scotland! You can learn more about the history of your beloved sport and witness history come to life.
The exact dates and details of golf's creation are a little hazy. However, most scholars agree that golf originated in Scotland during the Middle Ages as the 18-hole stick-and-ball game that we know today.
Historically, the first written mention of golf was in an act of the Scottish Parliament issued by King James II of Scotland. James II felt that too much time was being spent on 'gowf' (the Scots word that later became the English word 'golf') and 'futball' and that these sports were a distraction from archery, which provided Scotland with a greater military advantage.
Although golf had been around for centuries, it only rose to prominence during the 19th century. That's when the sport spread throughout the UK and throughout the then-considerable British Empire.
This means that golf had been a big part of Scottish culture for centuries before the rest of the world got hold of it. As the home of golf, it's no wonder Scotland is the perfect pilgrimage for any avid golfer.
But, beyond the history, the best thing about visiting Scotland as a golfer is all of the incredible golf courses. Here are some of our favourites…
For History and Acclaim, Golf at St Andrews
St Andrews is perhaps the most famous place for golf in Scotland. Located northeast of Edinburgh, St Andrews is a beautiful seaside town in the Kingdom of Fife. St Andrews itself has plenty to offer visitors, however, most people visit St Andrews for its incredible golf scene.
Note that there are many different golf courses in St Andrews. They can trace their golf traditions back 600 years, making it the oldest golfing community in Scotland – and the world!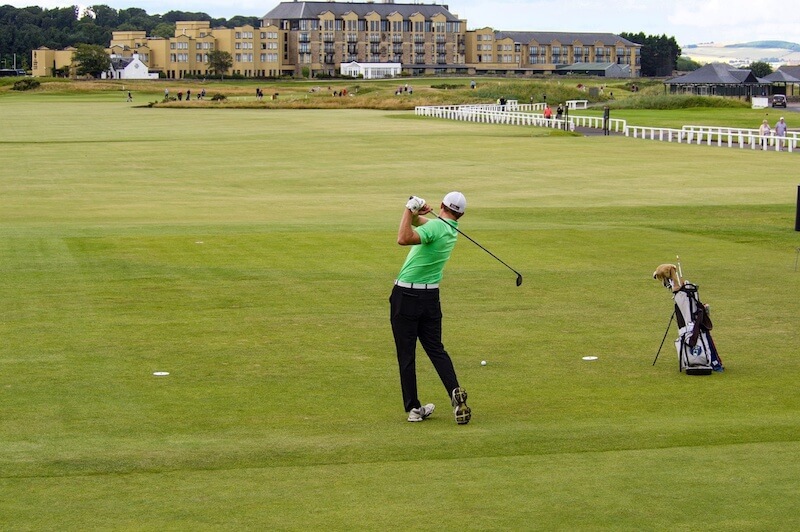 St Andrews has such an inextricable connection to the sport that it is frequently referred to as the 'Home of Golf'. You've probably heard of many of its famous courses including the following:
The Old Course (perhaps the most famous course in the world)

The New Course

Jubilee

Strathtyrum

The Castle Course
St Andrews is also home to one of the most prestigious golf clubs in the World: the Royal and Ancient Golf Club of St Andrews. This club is one of only two organisations with the authority to change the rules of golf. 
Any golfers travelling to Scotland simply must visit St Andrews; there's just far too much to see and do!
For Majestic Scottish Scenery, Golf at Gleneagles
Golf in Scotland isn't just about St Andrews. Another favourite course for keen golfers visiting Scotland is Gleneagles. Gleneagles has three championship golf courses that are widely considered to be some of the best courses in the entire world.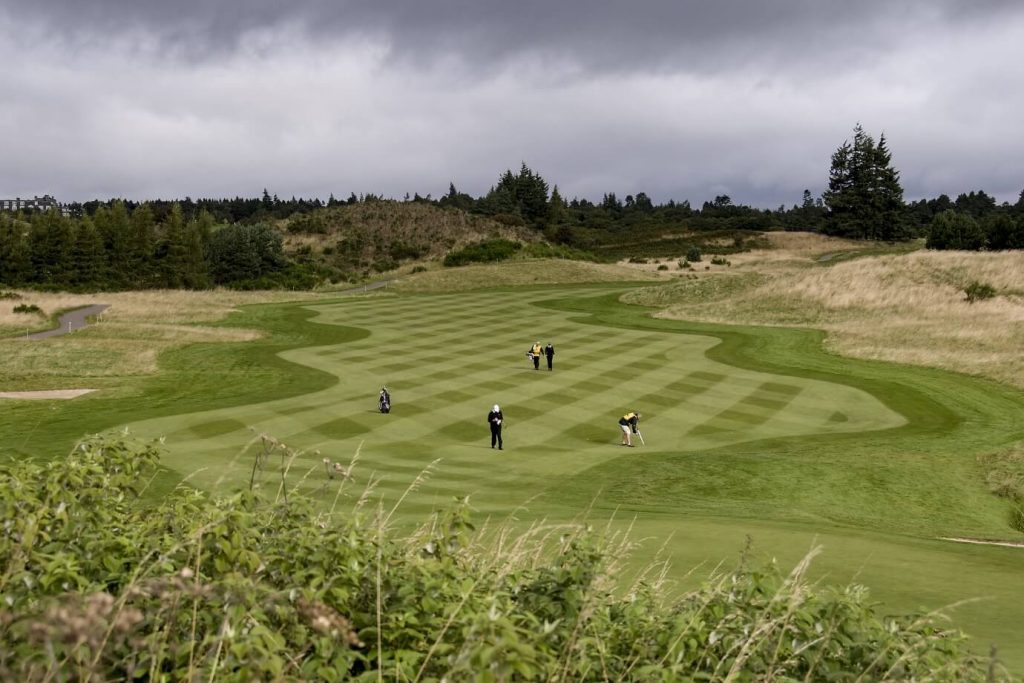 Located a short journey northeast of Stirling, Gleneagles offers exactly what people expect from the Scottish countryside: wild, majestic, beautiful scenery. The natural beauty of the area is the perfect backdrop for its stunning golf courses, which include:
King's Course (the No. 1 ranked inland golf course in Scotland)

Queen's Course

PGA Centenary Course (which hosted the 2014 Ryder Cup and the 2019 Solheim Cup)
The golf scene at Gleneagles is different to St Andrews. Golf pros and celebrities love these newer courses. You'll also notice fewer casual tourists milling about. Gleneagles offers more than enough golf courses for any enthusiast to visit and play where the pros play!
For Keen Golfers, Head to Kingsbarns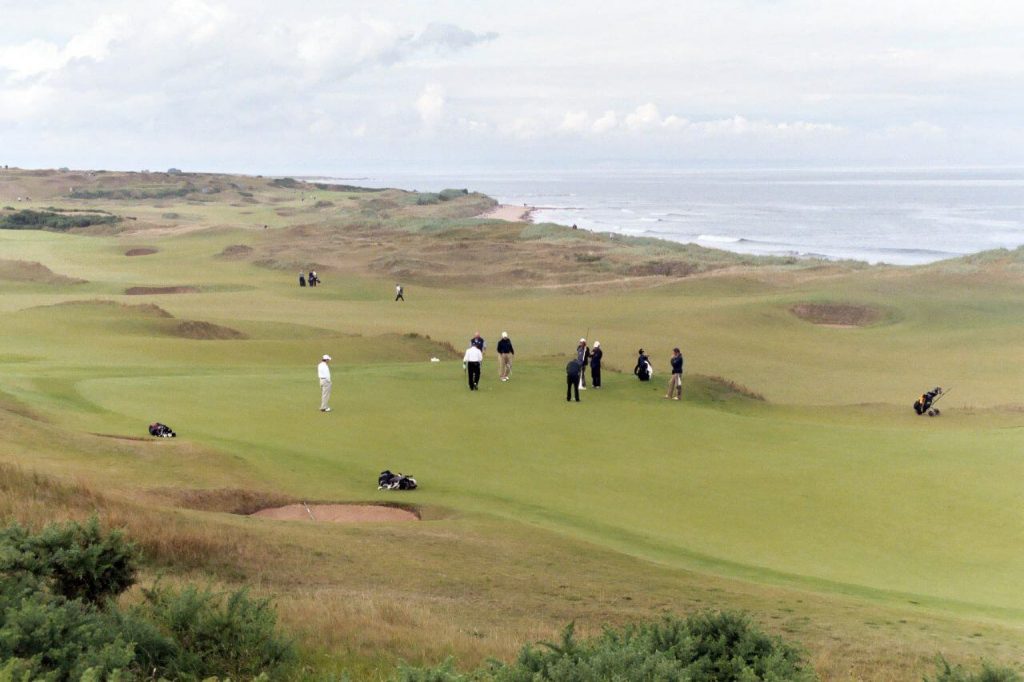 Kingsbarns is located seven miles to the east of St Andrews. This course usually attracts golfers who have visited St Andrews and are looking for a slightly different golf experience.
The beaches at Kingsbarns are simply stunning. They provide incredible views for anyone who chooses to play on one of the world's top-ranked golf courses.
Perhaps Kingsbarns' biggest claim to fame is that it co-hosts the annual Alfred Dunhill Links Championship with St Andrews' Old Course and Carnoustie near Dundee.
Like St Andrews, Kingsbarns has a rich golfing history, with the Kingsbarns Golfing Society dating back to 1793. Given its close proximity to St Andrews, it's definitely worth visiting Kingsbarns on your next Scottish golfing tour.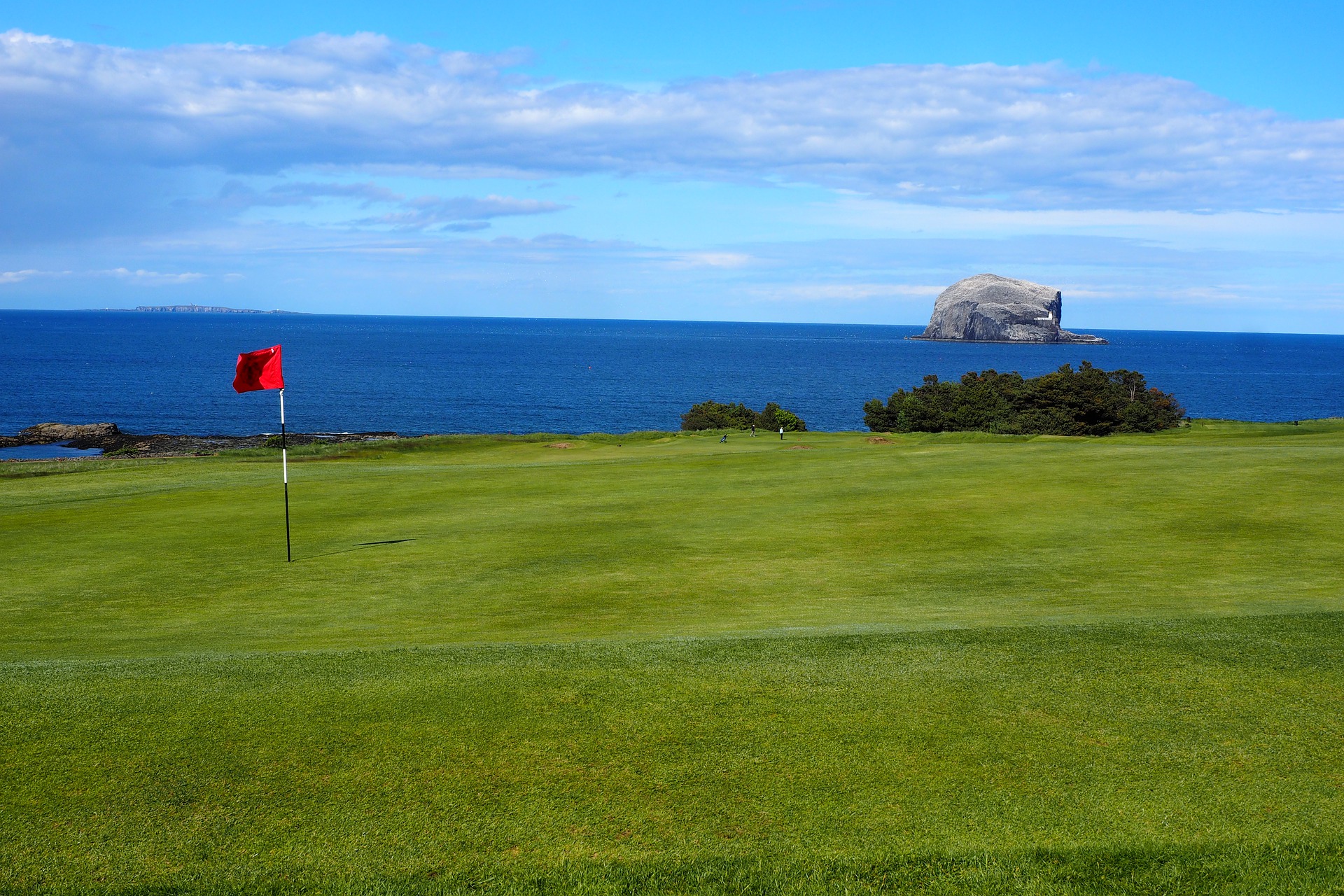 Scotland really is the perfect location for any golf enthusiast. Our tailor-made Scottish golf holidays allow guests to take full advantage of everything the country has to offer. To get inspired, check out our guide to planning the ultimate golf trip in Scotland.
If you're interested in your own bespoke golf holiday, please get in touch and let us know exactly what you're looking for. Plan your next big golf holiday today with Inspiring Travel Scotland!
This article was originally published in December 2018 and updated in February 2022