There are so many different ways to experience the magic of Scotland. But, whatever option you go with, one thing's for sure: a Scotland tour really is the trip of a lifetime.
This beautiful country offers soaring peaks and green glens, metropolitan cities awash with culture, fascinating history, and fresh local produce.
All of this is contained within a compact land area with a population of only around five million people!
This means getting from A to B shouldn't, in theory, be too difficult. But Scotland's rural Highlands, islands, and southern reaches are full of remote, hard-to-access areas that can make things tricky for visitors.
We thought we'd offer some travel tips for touring Scotland so you can grasp the reality of traversing this magical landscape.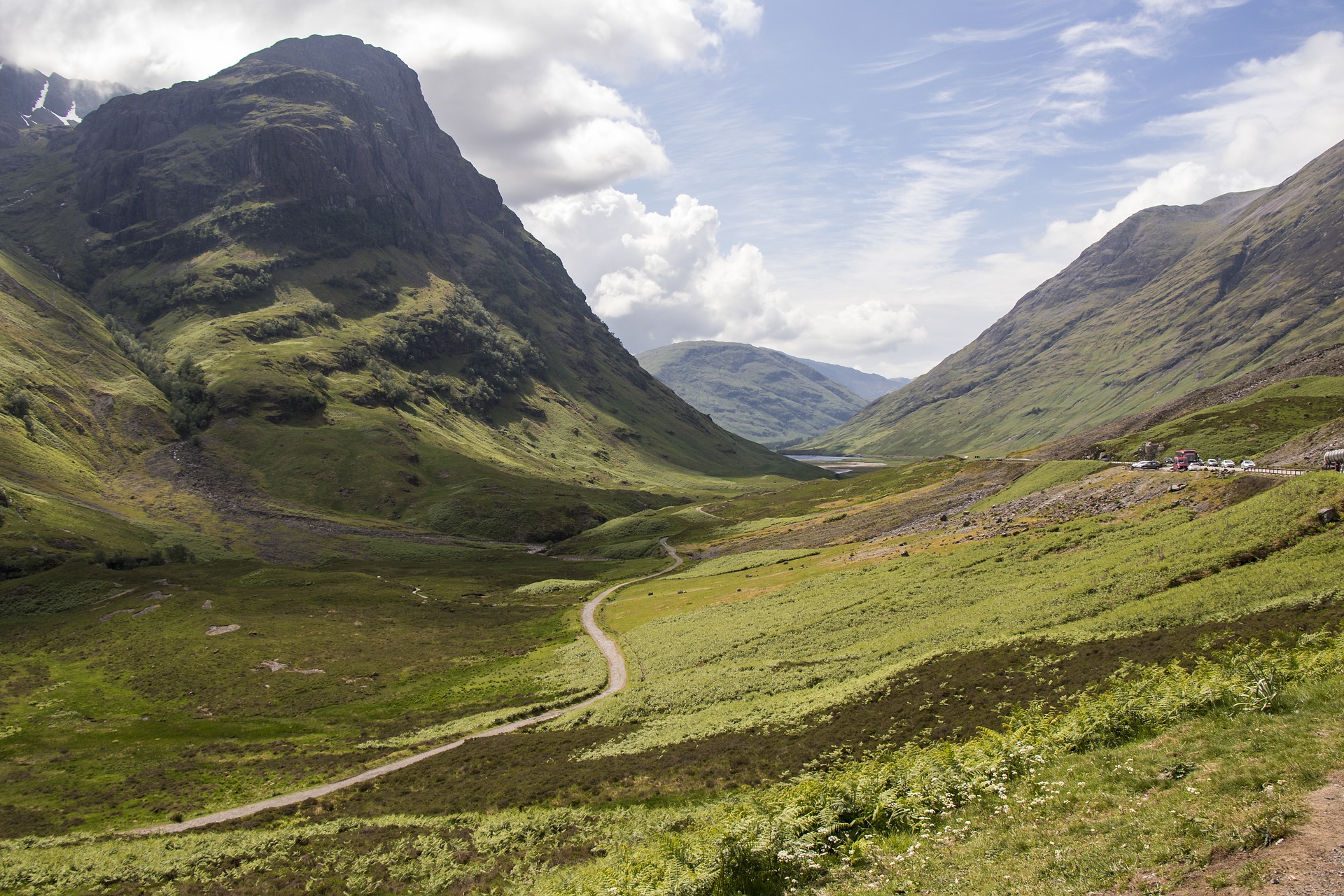 Tips for Touring Scotland
While Scotland is small and seemingly very accessible, the reality of driving the roads here is quite different than many of our North American friends (in particular) are familiar with back home.
Whilst we're certainly biased, we truly believe the best way for you to tour Scotland is to book with a specialist local company.
A special holiday in Scotland should never be stressful. But we've seen far too many visitors struggle with navigating our remote areas. And many of our North American visitors find driving in a manual car on the left-hand side of the road to be incredibly stressful.
That's not the best way to enjoy Scotland!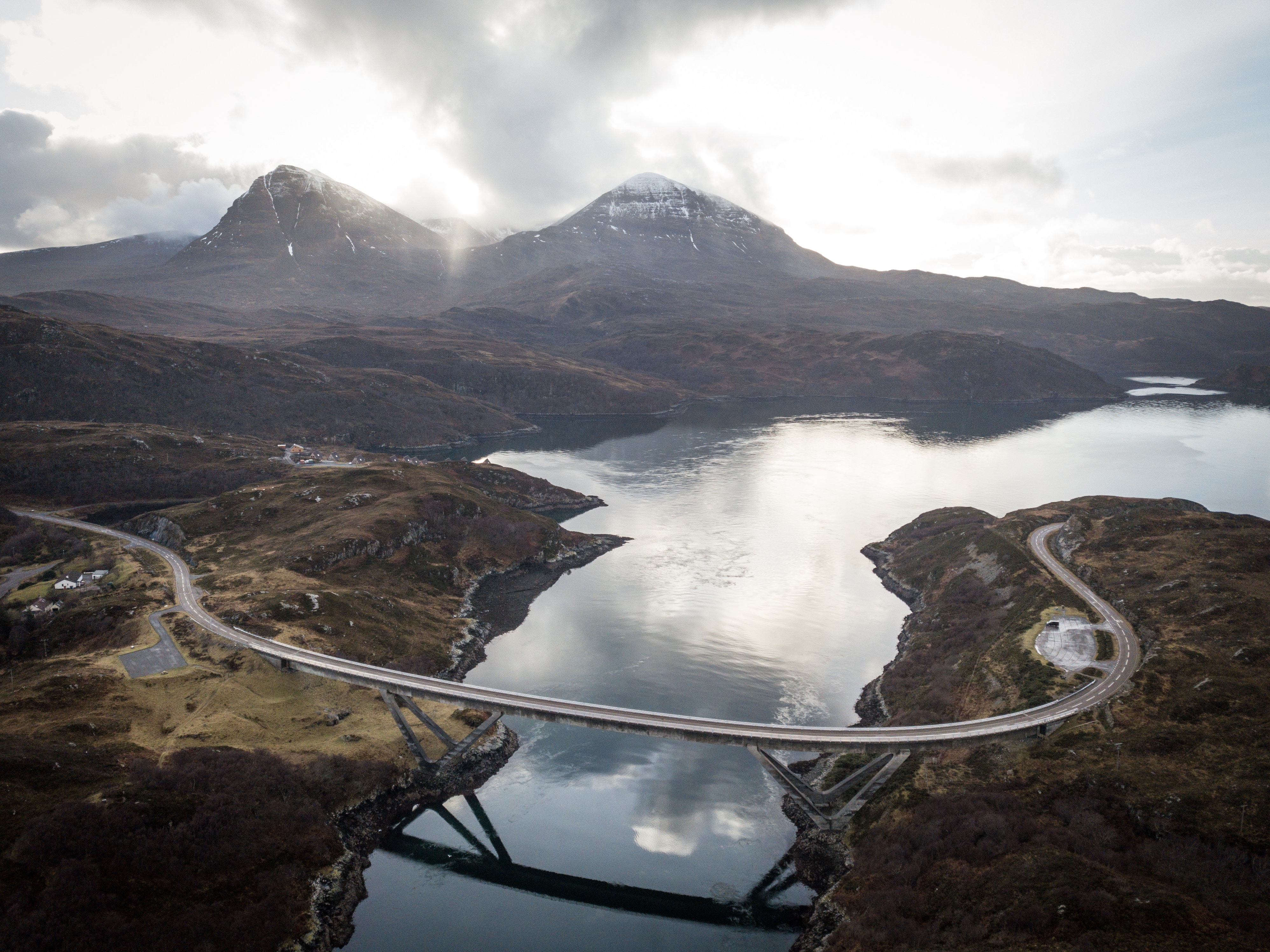 Take all the stress out of itinerary planning, travel logistics, and navigation in a strange land. That's the benefit of booking your tour of Scotland through a local expert like Inspiring Travel Scotland.
You can find a fantastic selection of ready-made itineraries on our Scotland tours page, which are especially helpful as trip planning inspiration! But all of our tours are fully customisable to your wishes. Simply get in touch to start planning your dream Scotland tour.
If you'd prefer to take part or all of your Scottish adventure into your own hands, we do have some handy tips to keep in mind.
Read on for answers to some of the most commonly asked questions about the practicalities of touring Scotland.
How best to tour Scotland on your own?
The answer to this really depends on how many days you have and what your priorities are. If you have a good amount of time, don't mind slow travel, and only want to visit areas close to major cities, you won't need a car.
You could fly into Glasgow and get the train east to Edinburgh, then north up the coast to Aberdeen. From there, you could catch another train west to Inverness. However, trains don't cover a lot of the northern parts of the country.
Many towns and villages have no train line or very infrequent service. Buses outside the main cities often run a very sparse service – especially in the Highlands and Islands. 
Most likely, it's that stunning remote Scottish countryside that's tempting you to our bonnie shores. If that's the case, then we strongly recommend hiring a car to see it all.
How to tour Scotland by car?
When you have a car in Scotland, you have real freedom to explore. You can start anywhere you like, though most people begin in Edinburgh or Glasgow since they have the largest airports.
From there, you could head north to drive the spectacular North Coast 500. It's an epic drive that stretches over 500 miles along the north coast of Scotland and takes in some of the county's most breathtaking scenery.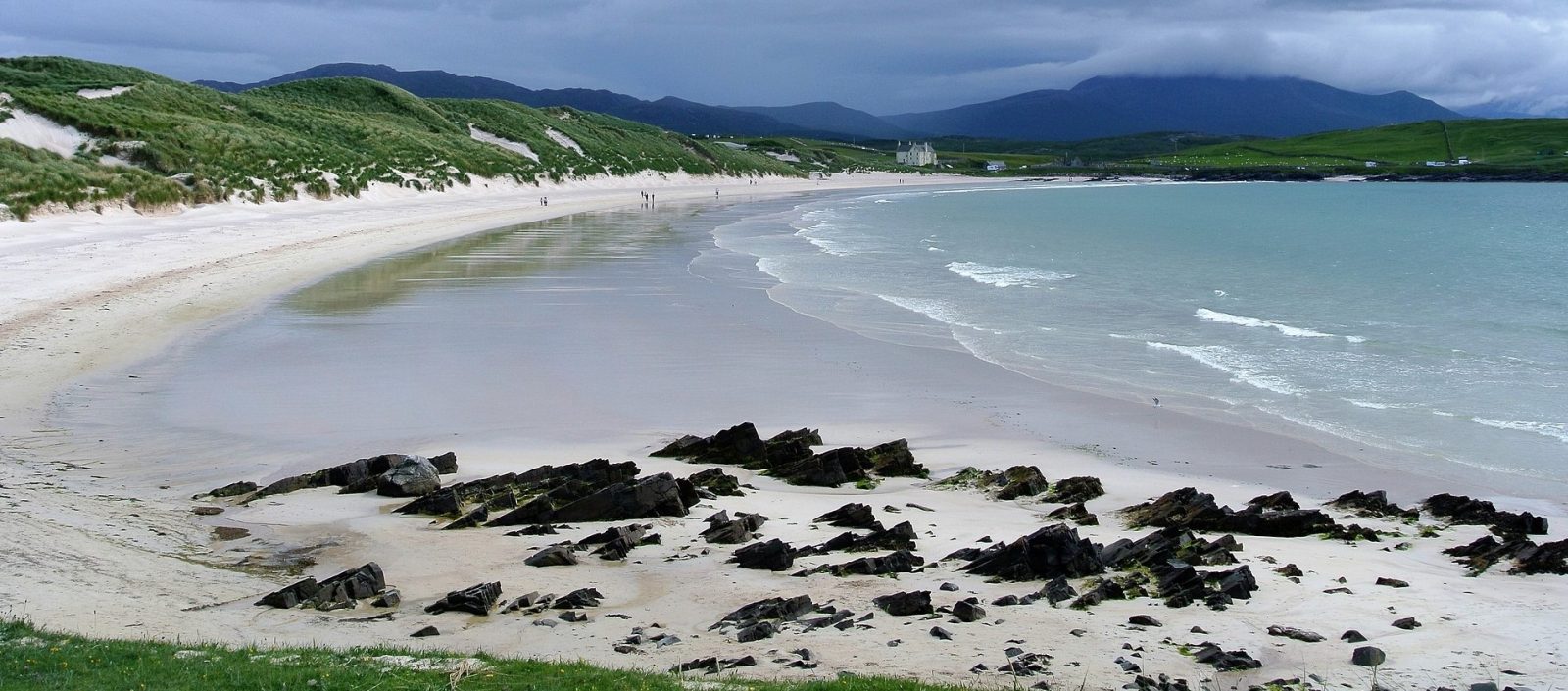 A car also makes it easier to explore Scotland's islands. There, public transport is often limited to a few buses a day. Many of the islands can be reached by car ferry or, in the case of Skye, by a bridge.
Take a look at our guide to the best car drives in Scotland to explore more road trip itineraries.
How to tour Scotland by train?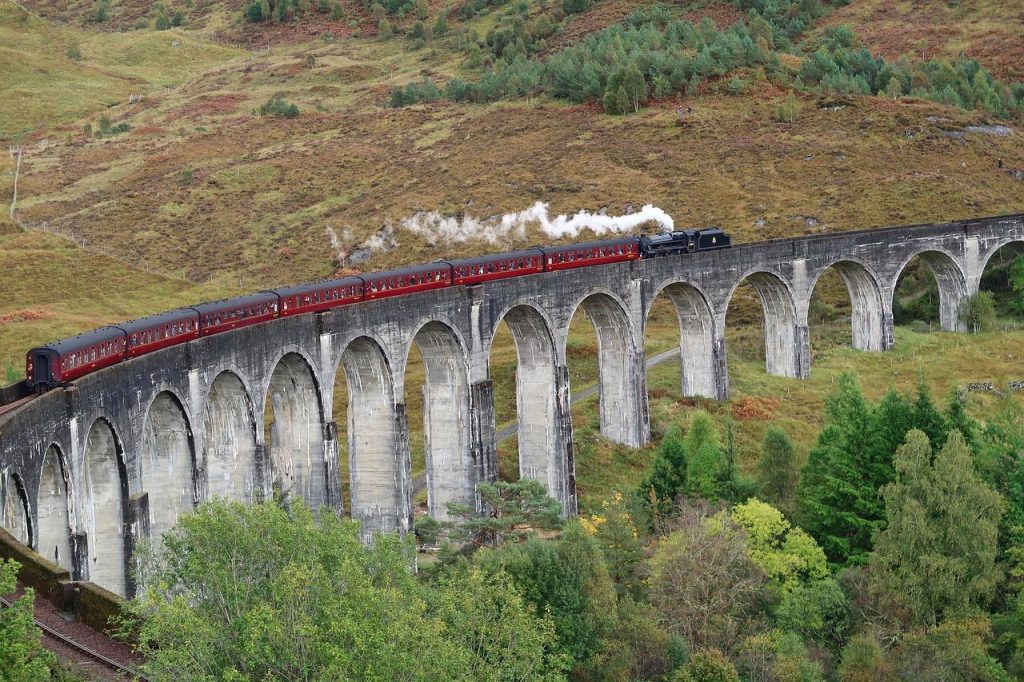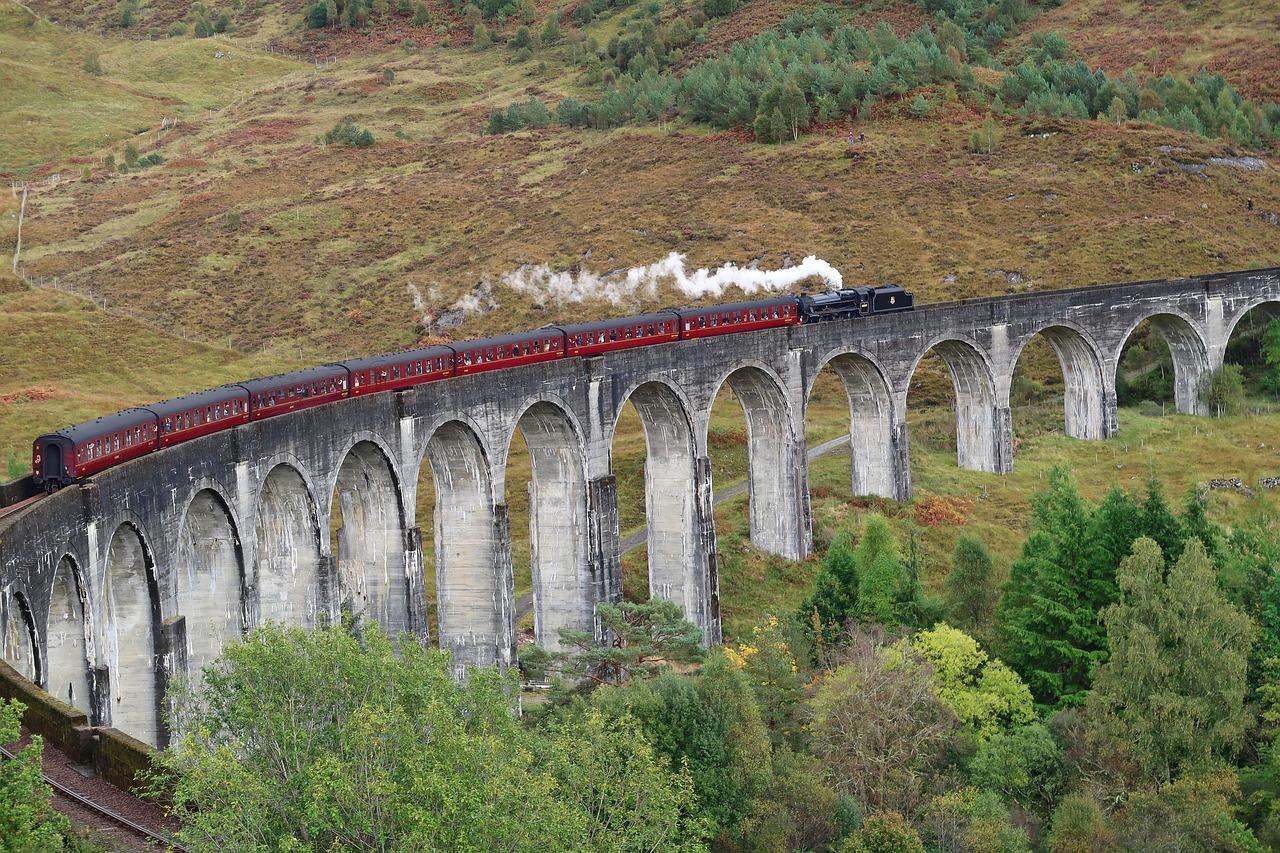 Scotland is home to some truly incredible railway lines. The most famous is the West Highland Line. It takes you on a picturesque journey through the Highlands and over Glenfinnan Viaduct, which features in the Harry Potter films.
If you're a fan of visiting film sites, you should explore our guide to touring Scotland's film and TV locations.
Between late April and late October, you can really experience the line in style. Ride the Jacobite Steam train, a vintage train that departs from Fort William.
Other scenic train routes to consider include the Far North Line (the most remote railway line in the United Kingdom), which runs from Thurso to Wick. Another is the Borders Railway, which runs from Edinburgh into the beautiful south of Scotland.
For a train journey that will stay with you forever, we recommend our Scotland Whisky Trail by Luxury Train and Taste of Edinburgh tour.
How long does it take to tour Scotland?
This really depends on how much you want to do and how you'll be getting around. It also depends on who is travelling! This is our suggested itinerary for touring Scotland with kids.
Ideally, give yourself at least two days to explore Edinburgh and/or Glasgow. If you stay based in one of these cities, there are many different day trips you can add on without having to find new accommodation.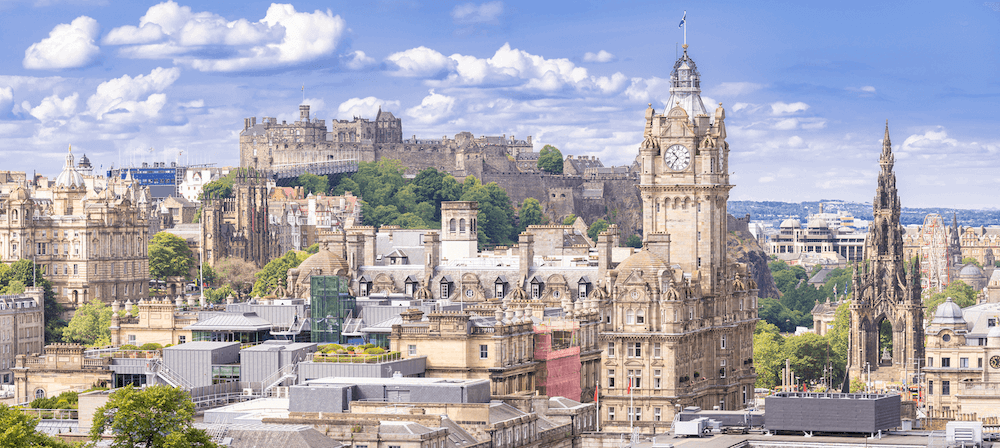 Of course, you'll probably also want to stay in the Highlands, Islands or Borders. you can expect to spend around a day getting to your destination and another getting back.
If you're depending entirely on public transport rather than an escorted tour or a rental car, you'll need to factor in some extra time for getting around.
Check out our Be Inspired page to get tips for various destinations in Scotland and insights into the best things to do in each.
When is the best time to tour Scotland?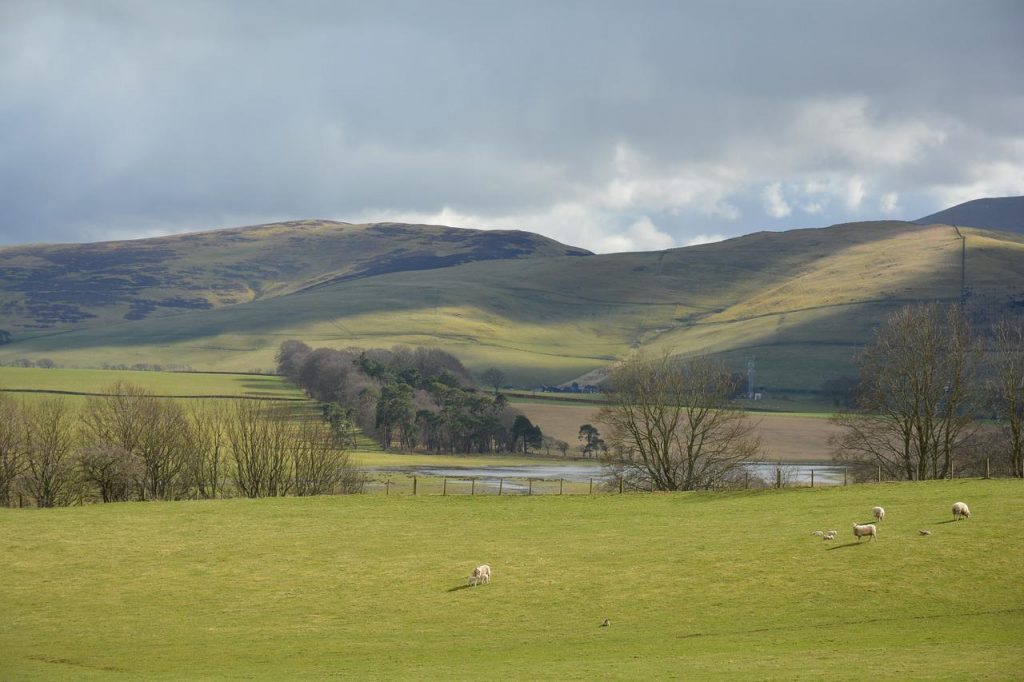 Scotland is gorgeous in any season, but winter can present transport issues, especially in the more remote parts of the country.
Spring is generally your best bet for dry, sunny weather and small crowds, though summer and early autumn also have plenty of charm.  
Check out our guide to seasonal travel and weather in Scotland for more details.
So, what's the best way to tour Scotland?

As you can see, there are so many different ways to tour Scotland. But the most practical, varied, and fulfilling trips generally involve a blend of car, train, and ferry travel.
For the most efficient, enlightening, and low-stress experience, an escorted tour of Scotland is indisputably the best option. Get in touch to start organising a tailor-made Scotland tour catered to your time and interests.
---
This post was originally published in April 2019 and updated in April 2021.