Scotland is a country famous for its natural beauty so, as you might imagine, there are countless wild places to explore. In fact, you don't even need to travel very far from civilisation to find striking wilderness and great hiking opportunities. 
Some of our favourite hiking locations are hard to find and dotted all over the country, so if you want to spend your Scottish holiday really enjoying those walks then the best way to get around is with a customized tour of Scotland. This way you have an experienced guide who can let you in on all the secrets of every location you want to explore! So, without further ado, here are some of our favourite wild hikes in Scotland. 
Knoydart, The Highlands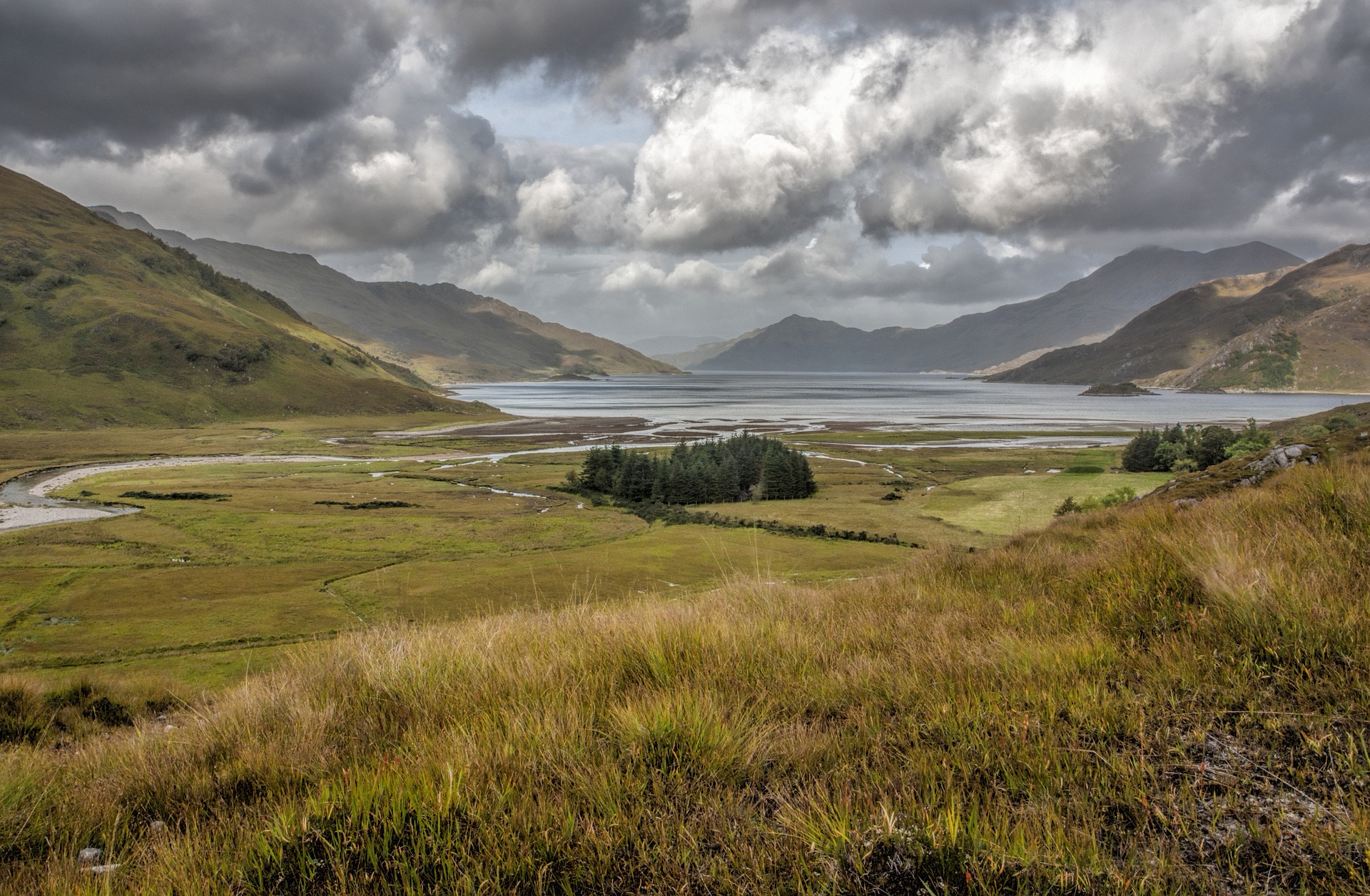 Loch Hourn, on the edge of Knoydart
If it's a wild walk you're looking for then Knoydart is the place for you. Labelled 'Scotland's last wilderness' this is a location that does not disappoint. Dramatic, remote, full of natural and cultural history — come here to experience the essence of Scotland. There are only two ways to get to Knoydart proper: by boat from Mallaig, or on foot! It's a 16 mile walk over the mountains where the stories say Bonnie Prince Charlie took refuge after Culloden. Once you get settled, Knoydart offers you the chance to bag a munro or simply enjoy the remote coastal walks. And, if you're lucky, you may only have golden eagles and red deer for company as you roam. 
Unst, The Shetland Islands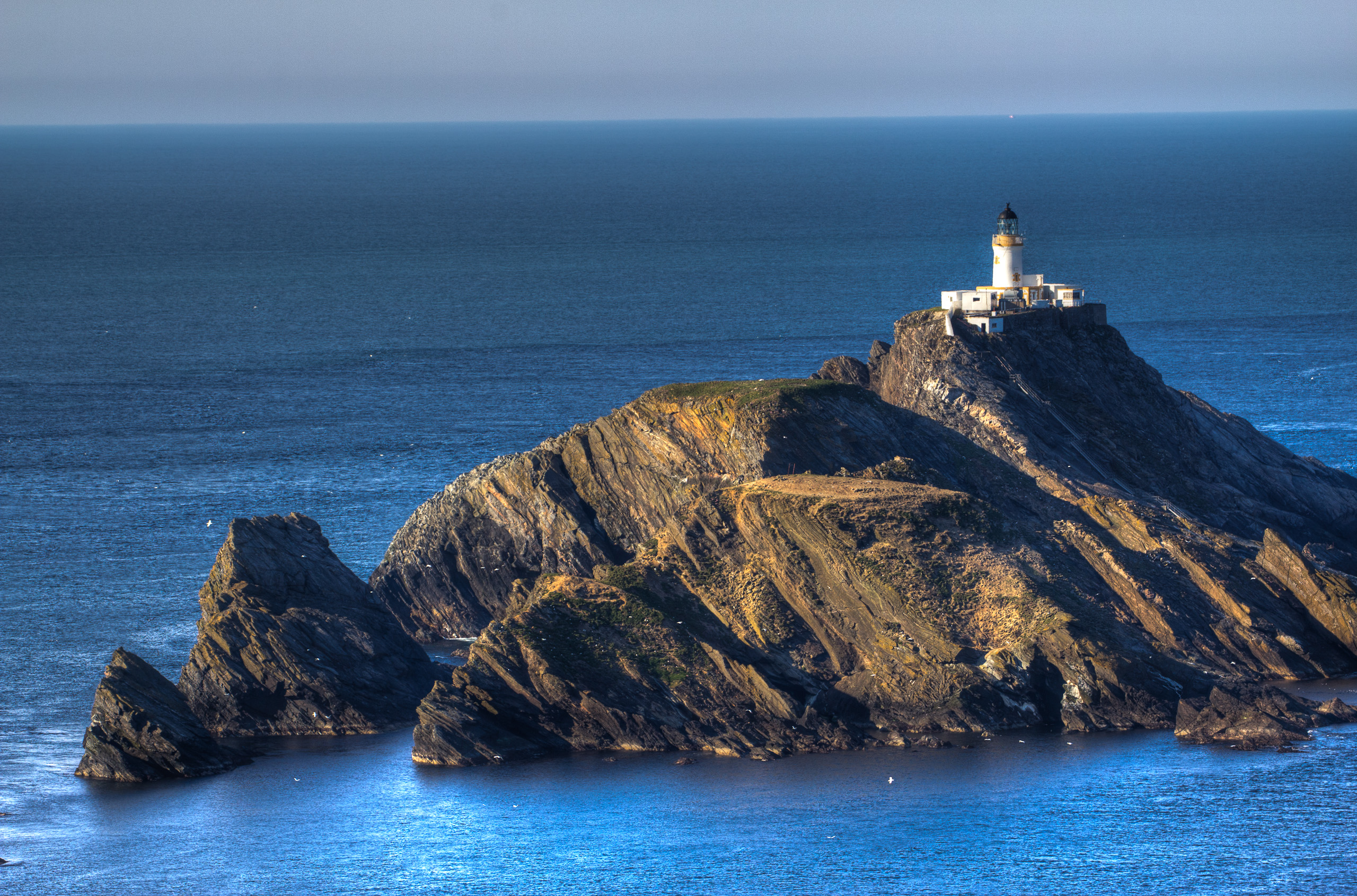 Muckle Flugga Lighthouse / Image Source / License 
Often wilderness and remoteness go hand in hand and you don't really get more remote than Unst! The UKs most northerly inhabited island, this is a gorgeous hiking experience, with its sea stacks, giant cliffs, and sheltered beaches. It's a location that will be of particular interest to geologists, botanists and birdwatchers, and there is also a wealth of marine life to enjoy on the waters just beyond the island. You can also hike out to see Muckle Flugga – the northernmost tip of Britain. And, in terms of civilization, you can enjoy the Muness castle and the island's own brewery and distillery! With that in mind, if you're a whisky lover, why don't you check out our top 10 Scotland distillery tours.
Rannoch Moor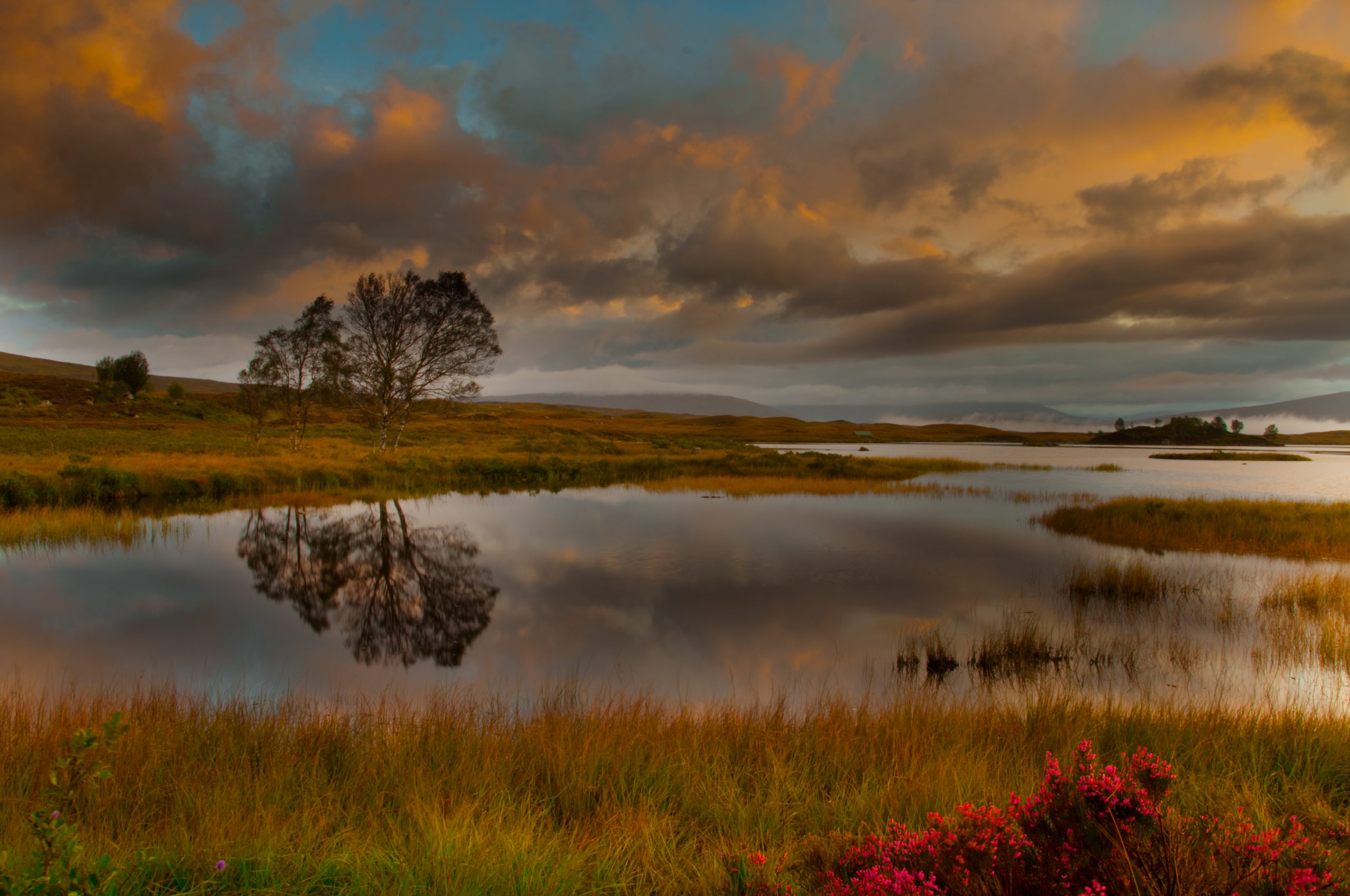 Loch Bá on Rannoch Moor / Image Source / License 
There is an otherworldly and somewhat barren beauty to Rannoch Moor that makes for a magical hike. Located to the west of Loch Rannoch this is a Site of Special Scientific Interest and a Special Area of Conservation. It stretches out into the Ben Nevis and Glen Coe National Scenic Area but it has much less name recognition than these sites and therefore enjoys far fewer visits from hikers. This means that you're more than likely to have the moor to yourself as you explore. Crossing the moor may seem like an easy task but finding your way can prove tricky and the blending landscape has a curious introspective effect on hikers.
The Cairngorm Massif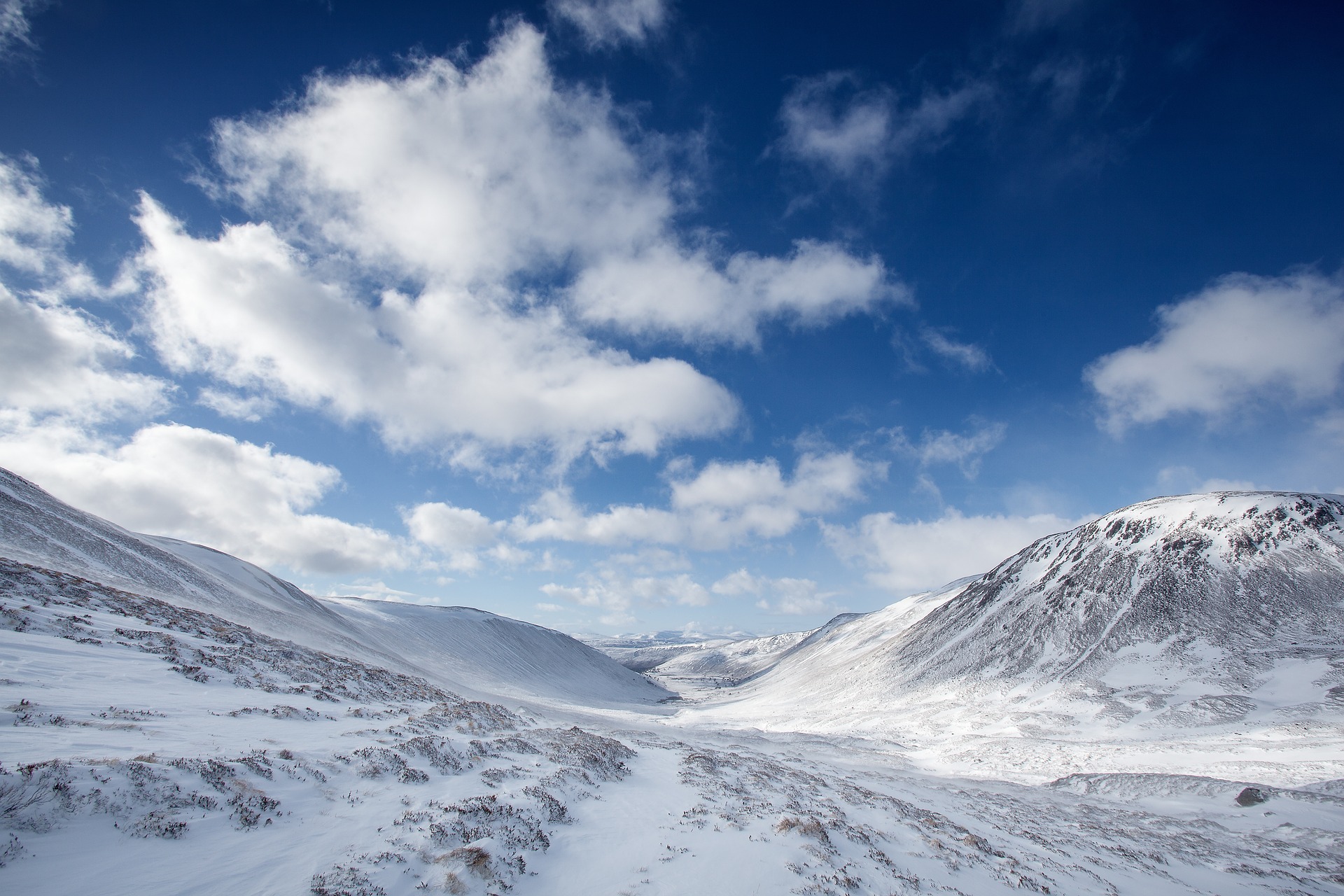 Cairngorm National Park
We've said it before – the Cairngorms are one of Scotland's must-sees, so it will come as no surprise that we are putting them on our list of favourite wild hikes. This mountain range in the eastern Highlands is a stunning and unique natural wonder. Attracting hill walkers, mountain climbers, bird watchers, animal stalkers, anglers, botanists… this is a seriously prime natural location but it is also a challenge. The weather can turn on a dime and the tundra climate can test even the most intrepid of explorers, but it's these challenges that add to the Cairngorms' charm and allure. As memorialised in Nan Shepherd's The Living Mountain, the plateaux will win your heart and have you coming back time and again. 
Stac Pollaidh, Assynt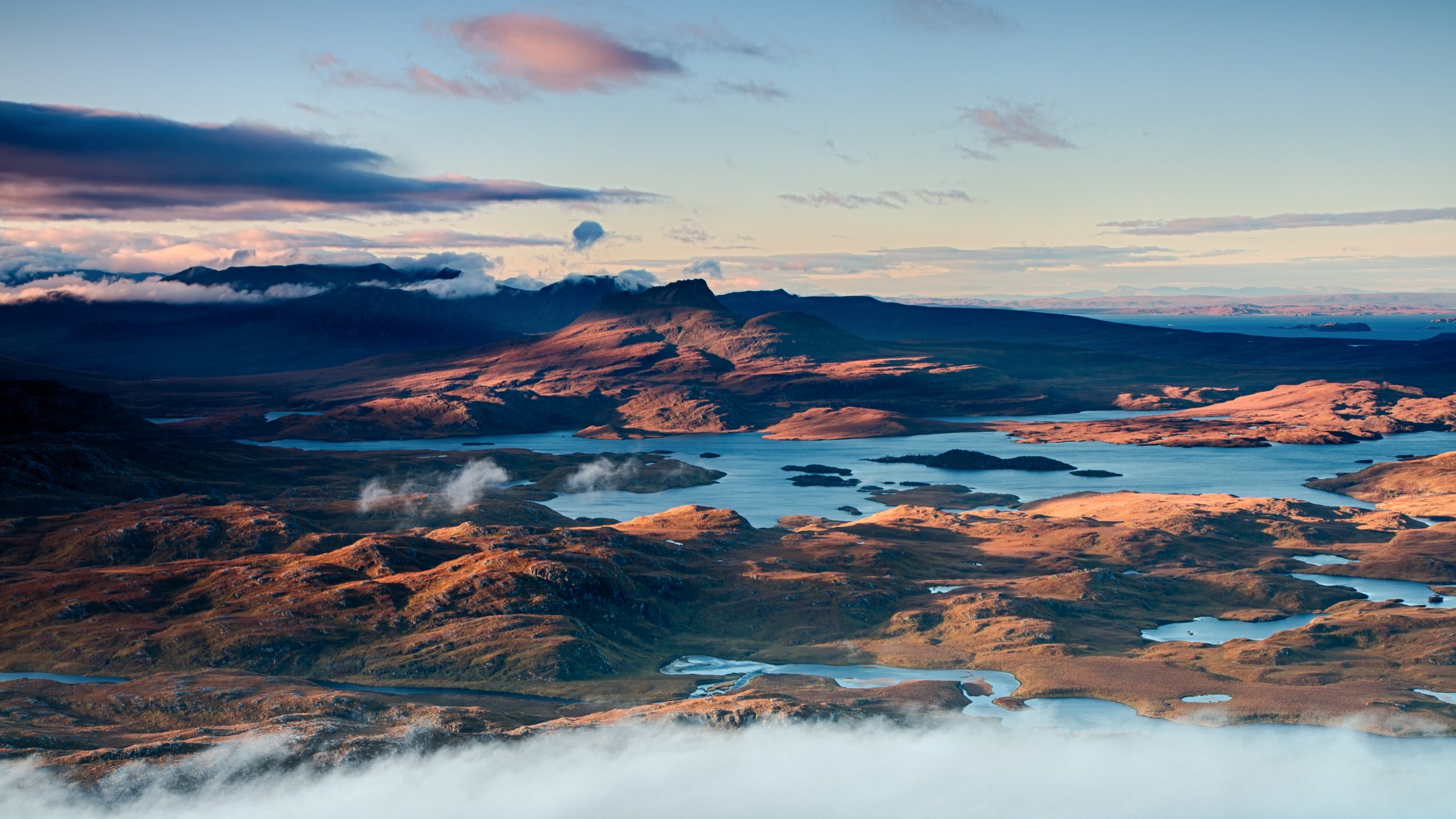 View from Stac Pollaidh / Image Source / License 
Stac Pollaidh isn't the most challenging hike (though it will get your heart pumping!) but it is certainly one of the most rewarding. This 'little mountain' in Scotland is often compared to a porcupine due to its many pinnacles and gullies. Despite the many ups and downs, climbing to the top only takes around 3 hours. However, once there you may not want to come down! This is a pure wilderness and the summit affords you views of Cul Mor, Suilven (mountains you may want to climb another day), Inverpolly Nature Reserve and the rugged west coast of Scotland. Remarkable and unforgettable, Stac Pollaidh will make you feel like you're seeing all of Scotland in one fell swoop. 
So there you have a few of our favourite wild places to hike in Scotland. There are many more stunning wildernesses to explore besides these and if you aren't sure how to go about planning your trip you may be interested in some of our pre-planned Scottish tours. If any of our tours have piqued your interest, or if you want to get started on customizing your perfect Scottish hiking trip, please don't hesitate to get in touch. The Scottish wild awaits you!