Scotland is a land of beauty and magic. Combining history, culture and raw natural wonders, there is a wealth of things to see and do here. In fact, there is so much to enjoy in Scotland that it can be a little difficult to know where to start. This is where Inspiring Travel Scotland can help. Here are our picks for some of Scotland's must-sees.
Edinburgh and Glasgow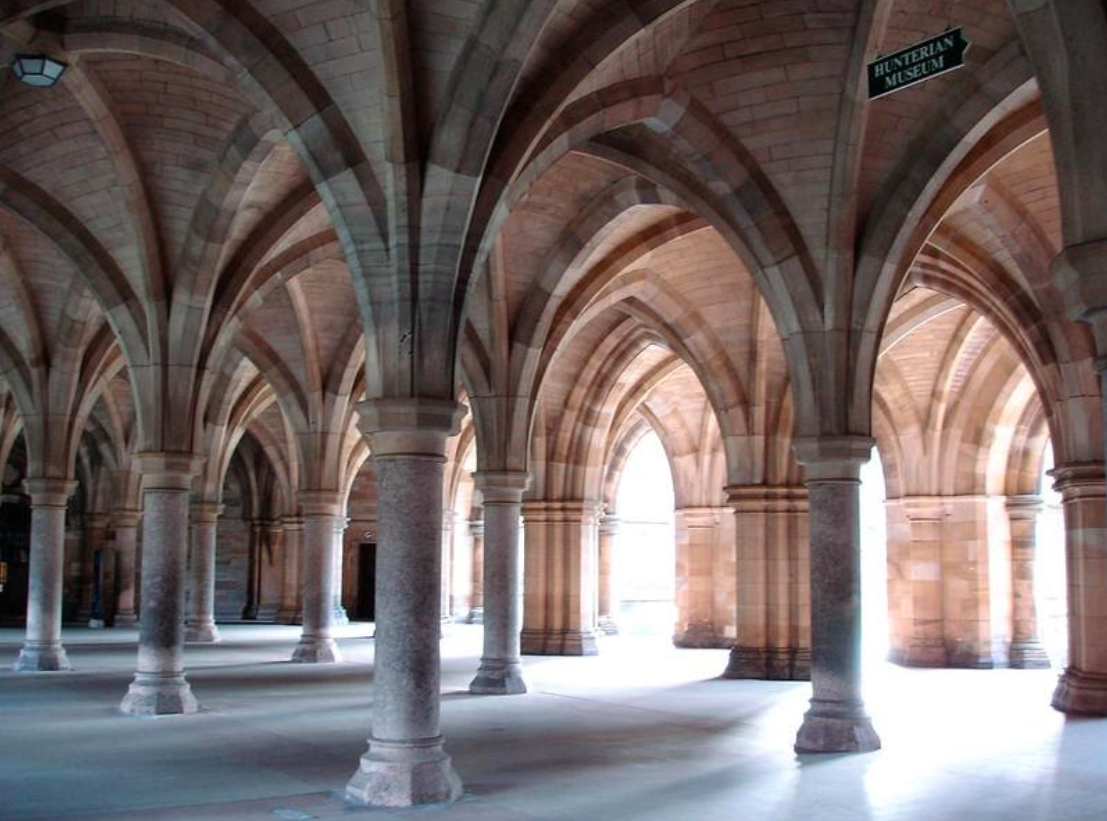 If you are flying into Scotland it's most likely you'll land in either Edinburgh or Glasgow and it is well worth seeing both of these cities before you begin a tour of Scotland's more natural wonders.
Scotland's most famous cities enjoy something of a healthy rivalry, but in our opinion, it is impossible to choose between them. Both are rich in culture and history and they each have a unique energy.
Wander up Edinburgh's Royal Mile, and visit Edinburgh Castle. Sat high on an ancient craggy outlook onto Scotland's capital city, Edinburgh Castle is the most popular paid tourist attraction in the country. The impressive exhibits include Scotland's Crown Jewels and the Stone of Destiny.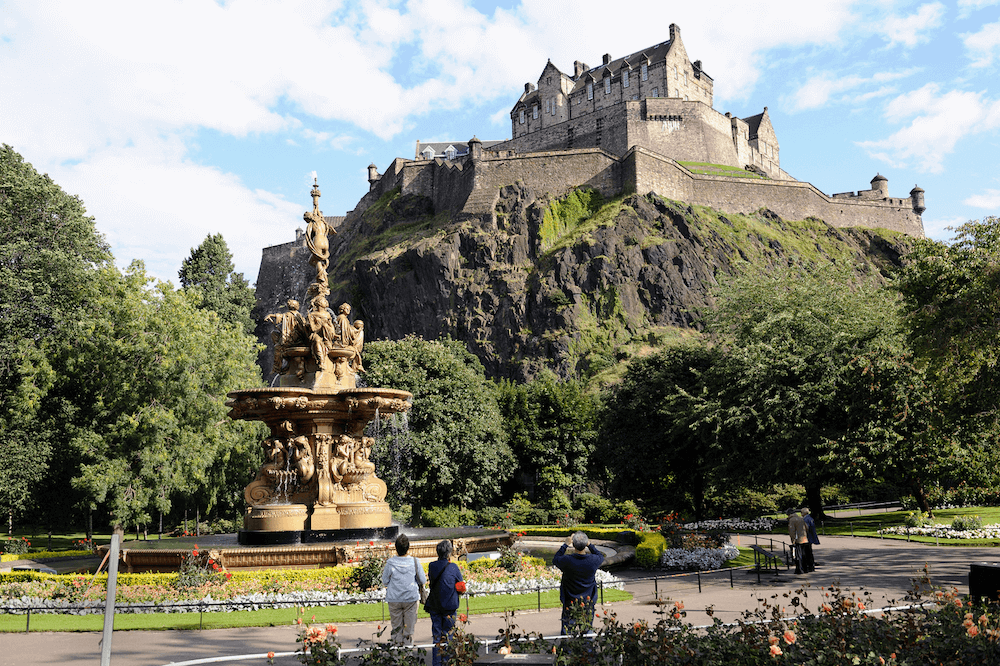 Explore the gothic beauty of Glasgow's famous university before diving into the fascinating depths of the Kelvingrove Museum. There is plenty to enjoy here!
And if you aren't sure where to go next from here, then Inspiring Travel Scotland has you covered. Our range of Scotland tours begin from Edinburgh and, depending on what you want to do, you can traverse the whole country from there. We can customise your tour of Scotland so it's a truly unique experience.
The Forth Bridge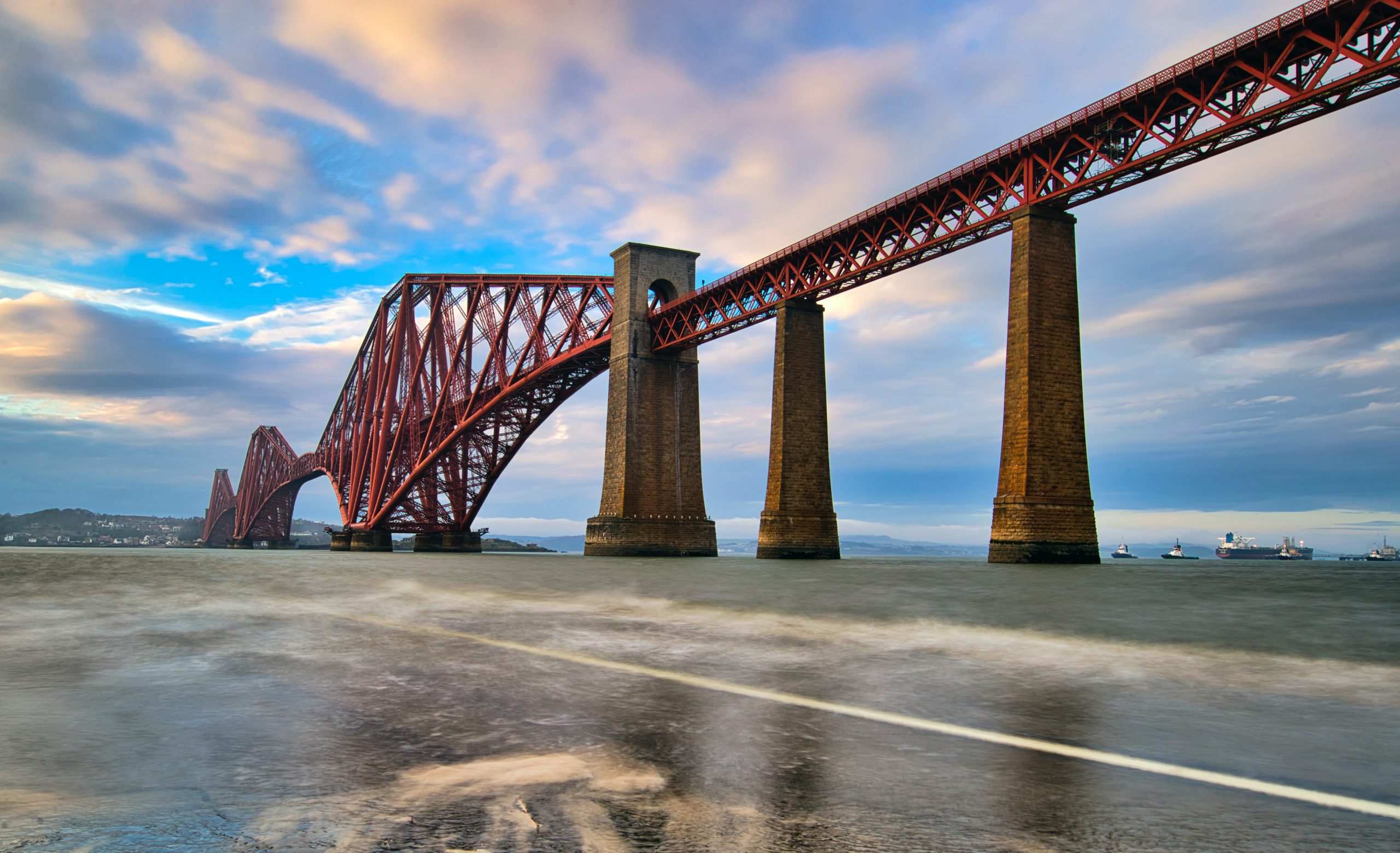 Straddling the Firth of Forth, this rail bridge links Edinburgh and the Lothians with the Kingdom of Fife.  A true engineering marvel and UNESCO World Heritage Site, the bridge was completed in 1890 as the world's longest cantilever bridge — an honour that still holds today. The red steel marvel is now one of Scotland's most recognisable landmarks.
Rosslyn Chapel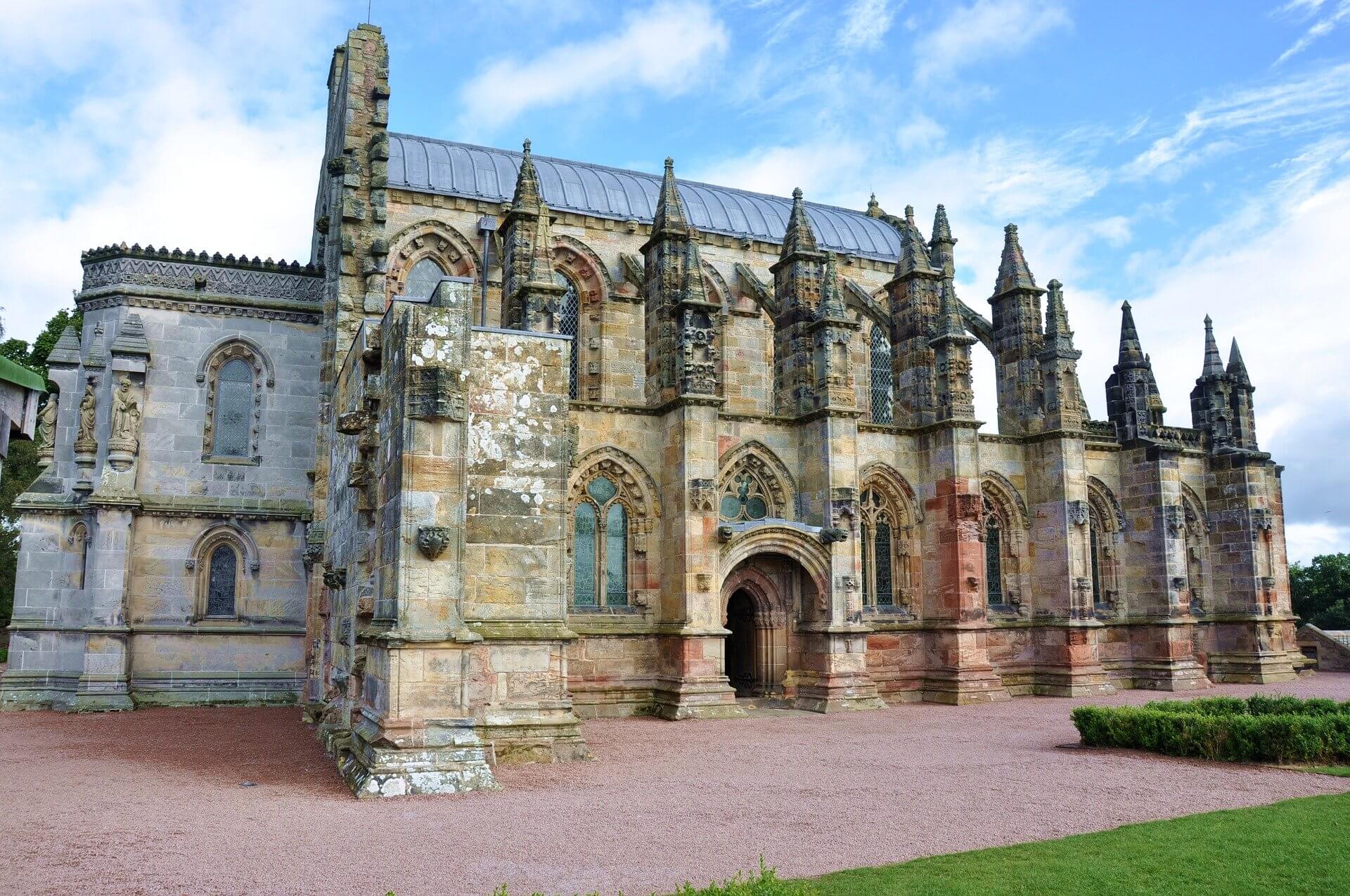 This 15th-century chapel covered in ornate and mysterious stone carvings and symbols is said to be founded by the Knights Templar. Surrounded in myth and legend, it is one of the most mysterious places in Scotland. Made famous internationally with its inclusion in Dan Brown's hugely popular novel, The Da Vinci Code, you can easily visit Rosslyn Chapel from Edinburgh. It should be on many visitors' lists!
Loch Ness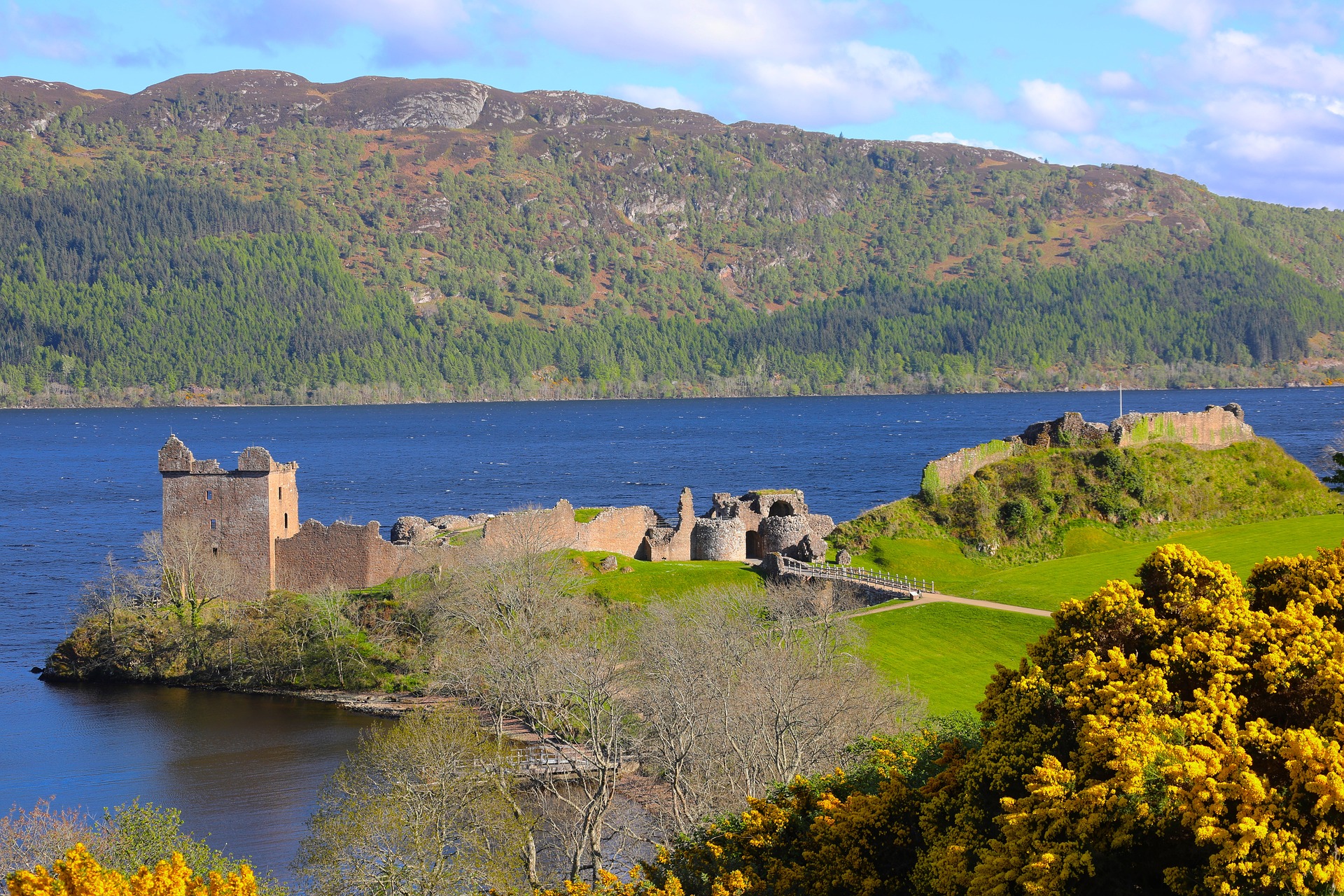 Perhaps Scotland's most famous loch, this body of water stretches for over 20 miles. Picturesque villages, mountains, and the ruins of Urquhart Castle grace its shores. Famously potentially inhabited by Nessie, our beloved monster, Loch Ness offers a lovely location for boat trips to try to spot her.
Get inspired to explore more of Scotland's best castles!
Finnich Glen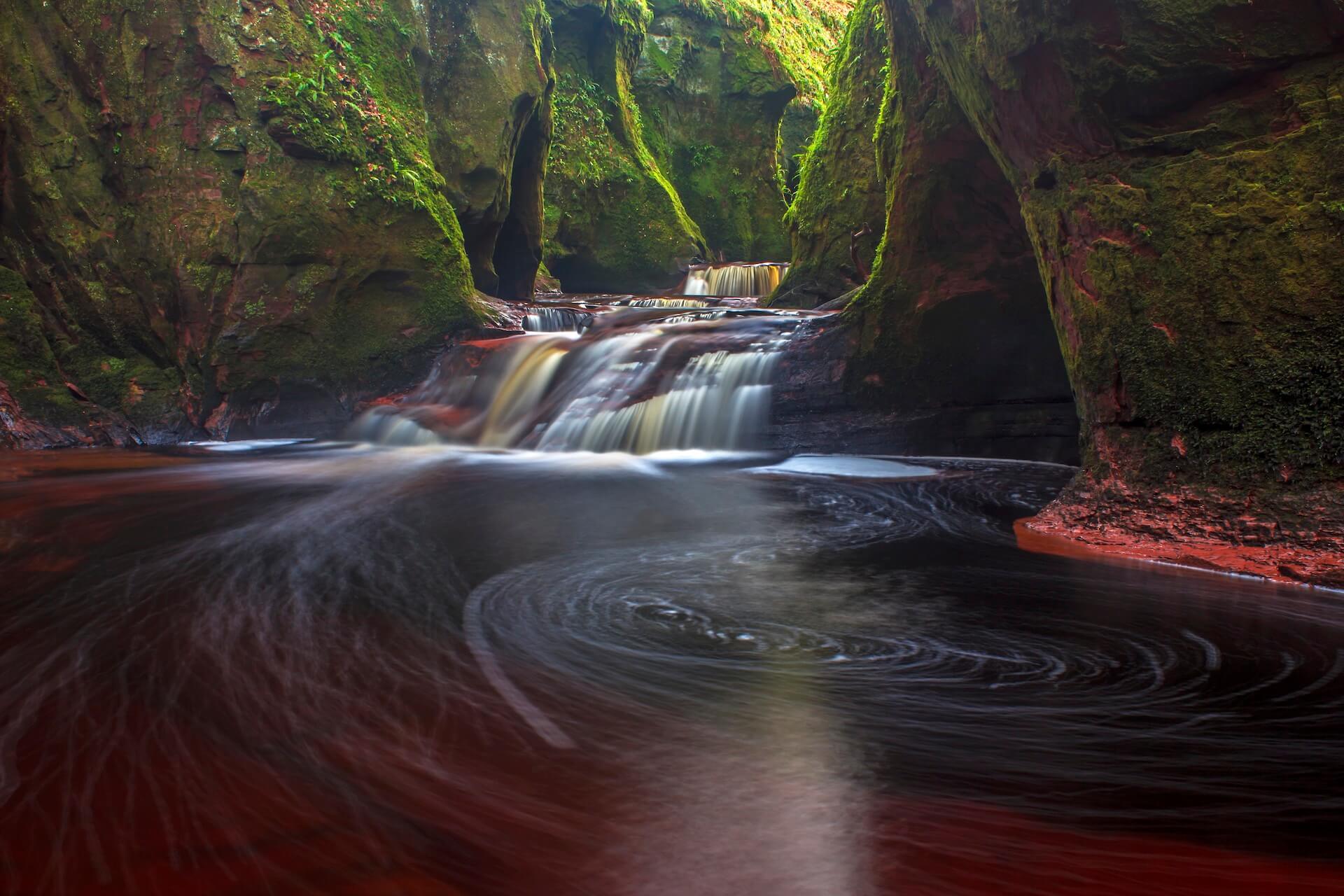 Located in Stirlingshire and also known as The Devil's Pulpit, this stunning location takes a bit of effort to get to but it's well worthwhile. Set down in a stunning gorge, the bright green moss covering the walls provides a stunning backdrop as the sandstone appears to make the river run red. This strange and mesmerising place served as the setting for secret meetings and Druid rituals.
Isle of Arran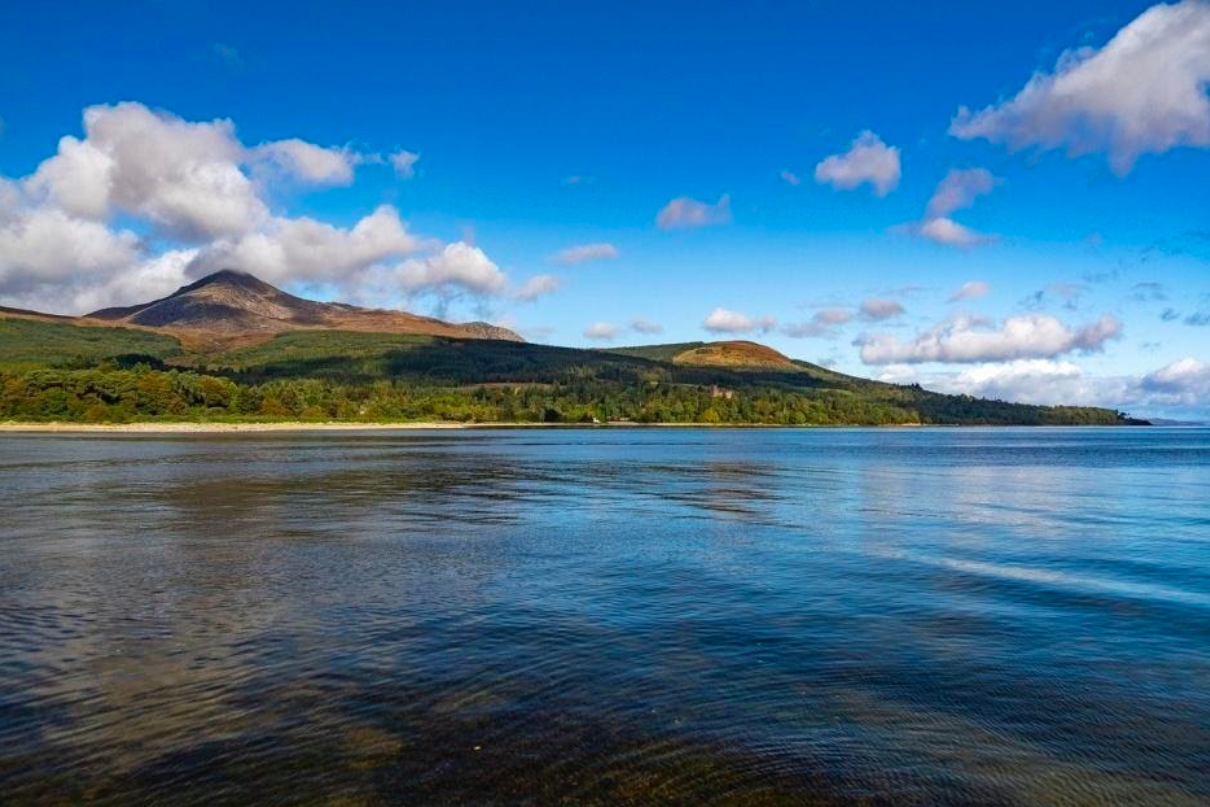 The Isle of Arran is a place of extreme beauty boasting a rich history dating back to the Stone Age. With its small population, you will really feel like you are a world away. But there is so much to do here!
Enjoy mountain climbs and walks along empty beaches; go golfing and enjoy some of the local produce. This is a place the whole family will love.
If you want to find out more about the island itself then the Isle of Arran Heritage Museum is a must.
Learn more in our Guide to the Scottish Islands.
Stirling Castle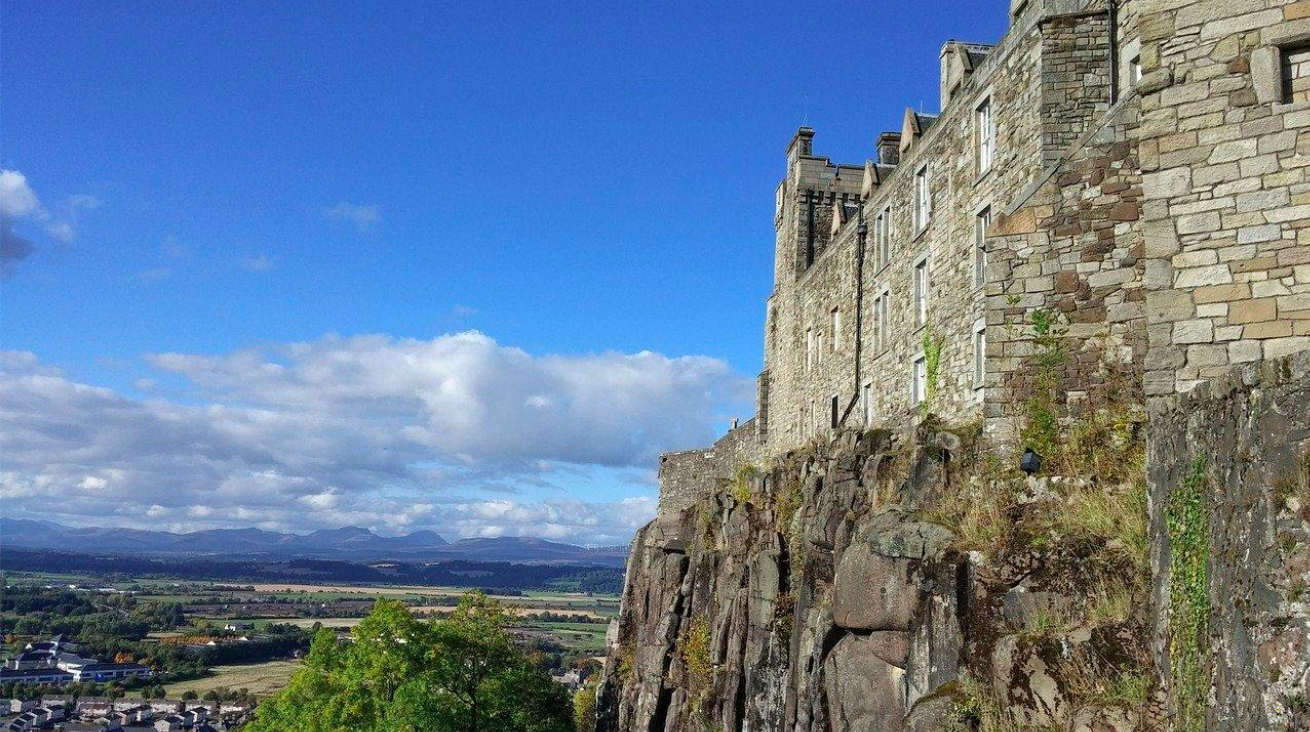 A great many castles dot Scotland's landscape. So many in fact, that we wrote a blog detailing 10 of Scotland's best castles! However, if you can't make it to any of those castles there is one that can't be missed: Stirling Castle. This is one of the most impressive and historically important, castles in Great Britain.
Built in the 12th century on a dramatic hill of volcanic rock, it is a wonder of defensive architecture and it commands views of an ancient battleground. A truly epic place. If you stop by Stirling Castle, be sure to also visit the Wallace Monument. It's a commemoration of one of our most famous freedom fighters!
Glencoe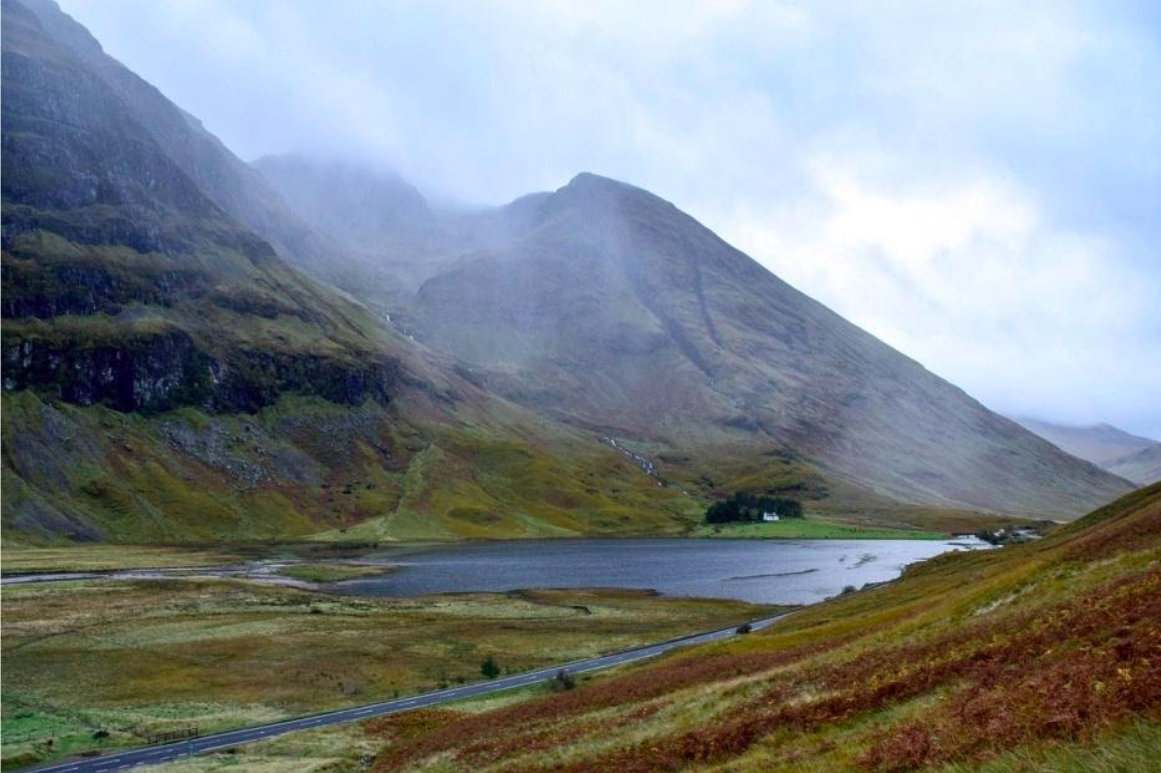 Glencoe has something of an otherworldly beauty so it isn't surprising that it has been featured in films like James Bond's Skyfall, as well as several Harry Potter films. Majestic mountains, rushing waterfalls and the occasional cottage, Glencoe offers the idyllic Highland backdrop.
A geological wonder formed from ice and fire, Glencoe is a delight for nature lovers. You can wander through the glen itself or climb the Munros that surround it.
Keep your eyes peeled for wildlife – the area is home to many wild red and roe deer, and if you look skywards you may just catch the rare sight of a golden eagle!
We have lots of insights if you're keen to visit more of Scotland's film and TV locations.
Skara Brae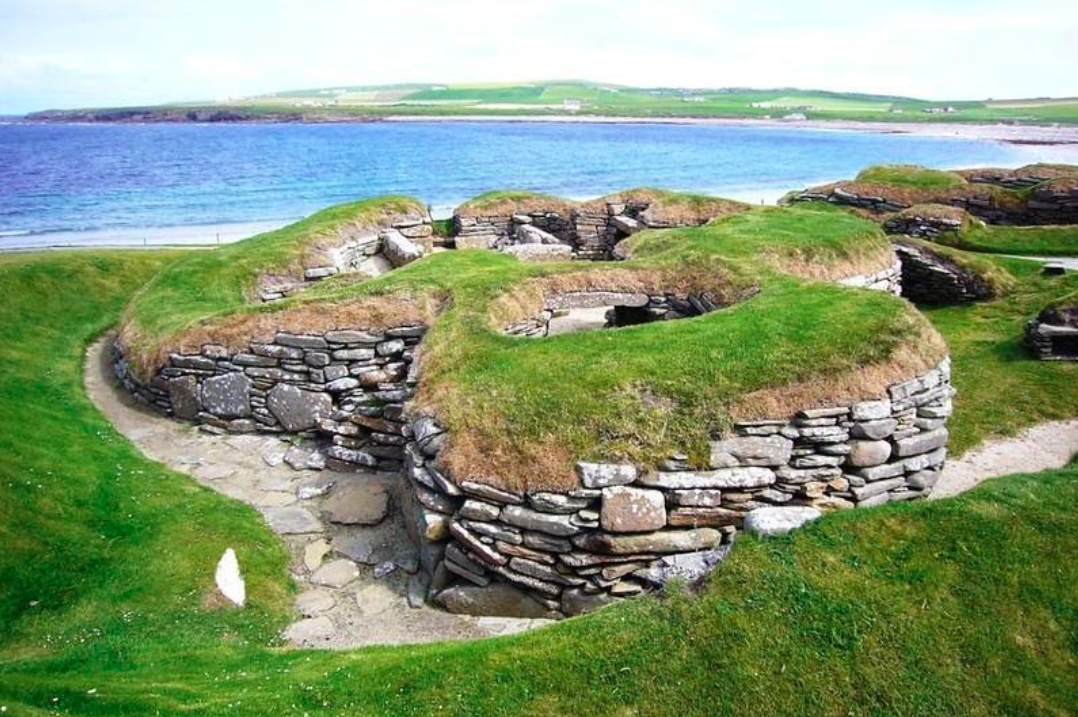 Skara Brae is a site of profound importance. Located on the island of Orkney, it is Northern Europe's best-preserved Neolithic village. It provides a picture of what life was like before Stonehenge was built!
Visiting the village, you'll feel as though you've stepped back in time and stumbled upon a mystery as no one knows why life in this village ended.
Isle of Skye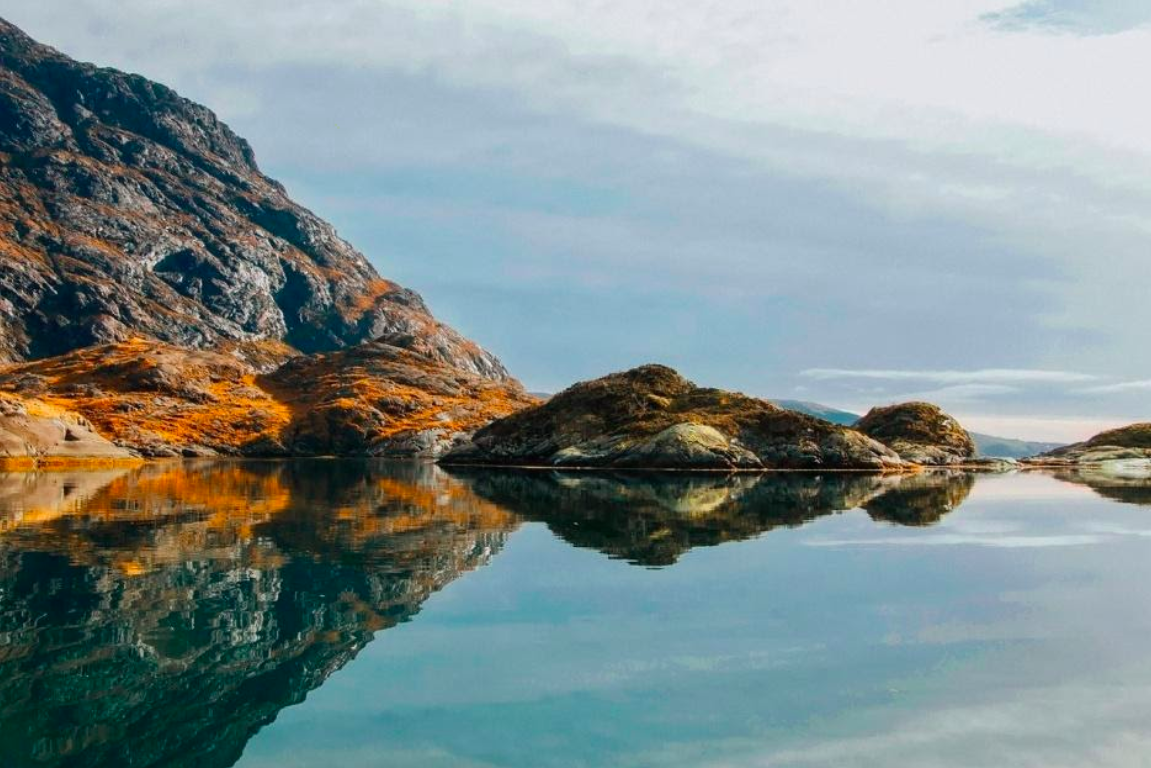 No visit to Scotland is complete without a trip to the Isle of Skye. Skye is Scotland's most popular island for a reason: it is truly stunning. There are plenty of lovely fishing towns to visit, and Portree is not only picturesque but also the cultural hub of the island. However, it is the extraordinary scenery that is what Skye is really about.
The Cuillin mountains rise dramatically from the sea, whilst the Fairy Glen draws walkers into a landscape of mystery and wonder. The fairy pools entice the brave into their icy clear water…enchanting and mesmerising as they are. Waterfalls cut through the rock and empty into these vivid turquoise pools…Skye is truly magical.
The Cairngorms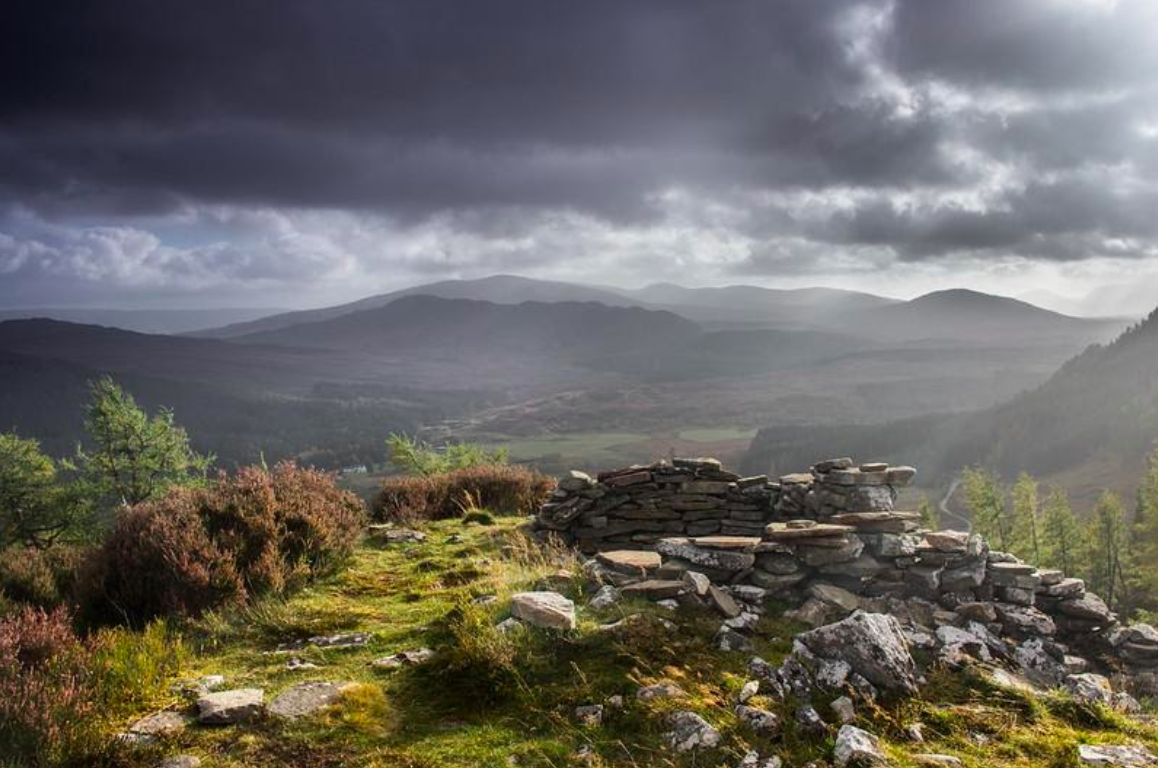 Famed for its unspoilt beauty and native Scottish wildlife, the Cairngorms is the largest national park in the UK. This wilderness is also home to five of the six highest mountains in Scotland!
The Cairngorm Massif is a mountain range in the eastern Highlands of Scotland and unique natural wonder. It's home to many rare plants, birds, and animals, including the only herd of reindeer in the British Isles.
It is a perfect place for hill walkers, mountain climbers, bird watchers, and anglers. But the Cairngorms are not for the faint of heart. The area has a tundra climate and the weather can be changeable, but this is part of what gives it its dramatic beauty. The plateaux have been memorialised in the book The Living Mountain by Nan Shepherd, one of Scotland's great writers. When you visit Scotland you will probably catch sight of her on a Scottish £5 note.
The Trossachs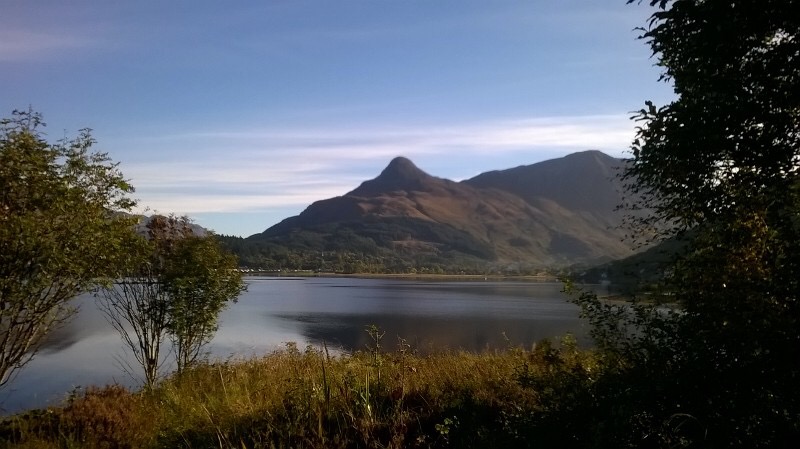 We can't mention the Cairngorms without also mentioning the Trossachs! This area of outstanding natural beauty was once roamed by the legendary outlaw Rob Roy MacGregor, Scotland's real Robin Hood.
Loch Lomond and the Trossachs National Park forms Scotland's second-largest national park. It boasts a stunning variety of landscapes as it lays upon the Highland Fault Line. Hillwalkers can traverse the 96-mile West Highland Way across the Trossachs from Milngavie to Fort William.
Culloden Moor
This now-conserved piece of land was the site of the last battle fought on British soil.  This atmospheric battlefield will certainly leave an impression, with its visitor centre offering quite an impactful experience. Made more famous in the Outlander series, a visit to Culloden has become a bit of a pilgrimage for fans of the show.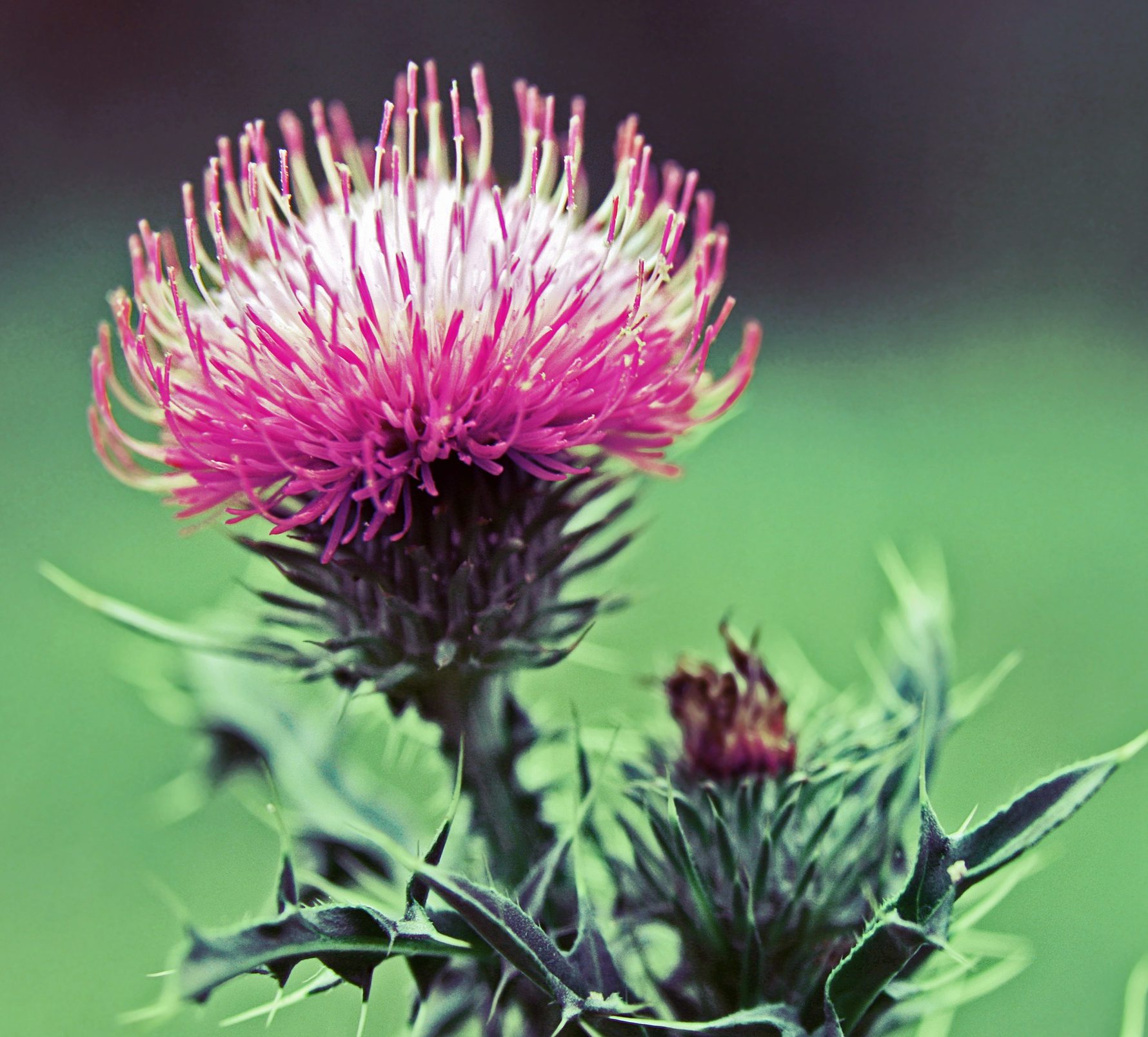 So there you have it! A small sample of some of Scotland's must-sees. However, there is so much more to discover than we had time for on this list, so if you want to know more please don't hesitate to get in touch. Inspiring Travel Scotland is ready to answer all of your questions!
---
This post was originally published in July 2020 and updated in July 2021.