Looking for the biggest castle in Scotland? That's easy: it's Edinburgh Castle. If that's all you needed, then that's you sorted! But, if you'd like to learn a little more about castles in Scotland, then we can certainly help you there. 
As experts in all things Scotland travel, we love sharing our insights and insider knowledge with folks who are interested in our bonnie wee country. Since Scotland has an abundance of castles, we certainly couldn't tell you about every single one of them that's ever existed. But you can get a good start by exploring 10 of Scotland's best castles and taking a look at our Be Inspired section all about Castles in Scotland. 
Keen to see these beautiful structures in real life? Join us at Inspiring Travel for a tailormade tour of Scotland for everything you're dreaming of seeing and doing! For now, let's chat a bit more about Scotland's castles, starting with the biggest ones.
The Biggest Castle in Scotland
The largest castle in Scotland is Edinburgh Castle. This iconic structure looms over the capital city, resting atop an ancient, dormant volcano. The craggy rock face leading up toward the castle is as intimidating as it is picturesque.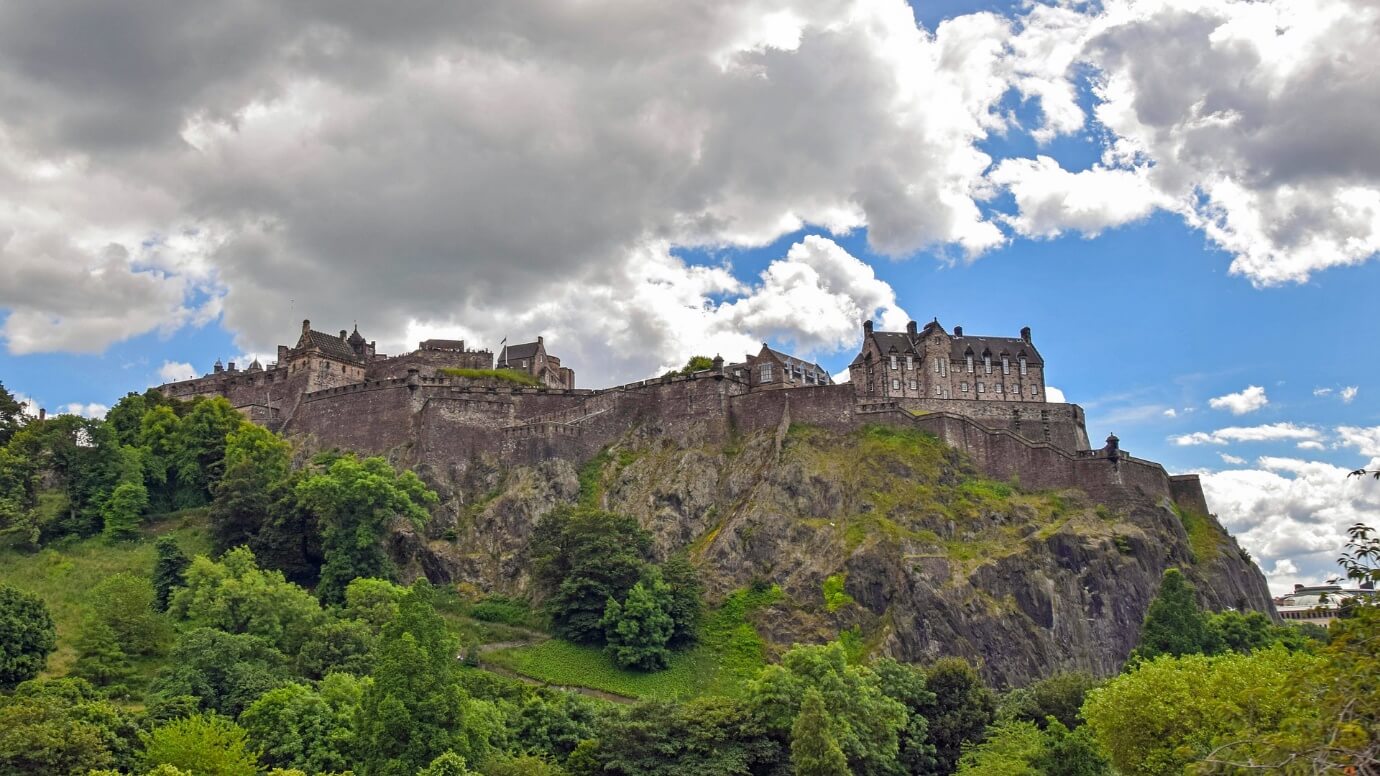 There is no shortage of fantastic viewpoints for taking photos of Scotland's biggest castle! From Castle Street down into Princes Street Gardens; from the Grassmarket to the top of Arthur's Seat…Edinburgh Castle is a stunner from all angles.
While we call it a singular castle, Edinburgh Castle is not just one, large building. The castle grounds include a variety of structures, which combine to make quite the expansive estate overall. 
From St Margaret's Chapel to the multiple museums on-site, you can explore many of these buildings yourself. See the Honours of Scotland (our national crown jewels), Mons Meg (the massive cannon from the 1400s), and the impressive Great Hall with its original hammerbeam roof.
Seeing Edinburgh Castle from the outside, it may appear to be a multifaceted single building. But, once you enter the castle grounds, you'll see there is plenty of space between the various buildings within these fortified walls.
Looking for more information on travel to Edinburgh? Be Inspired with our guide to things to do in Edinburgh and also take a look at our recommended hotels in Edinburgh.
The Biggest Inhabited Castle in Scotland
While Edinburgh Castle is the largest castle in Scotland, it is not permanently inhabited and is only used for military housing these days. The biggest inhabited Scottish castle is actually Floors Castle, owned by the Duke of Roxburghe.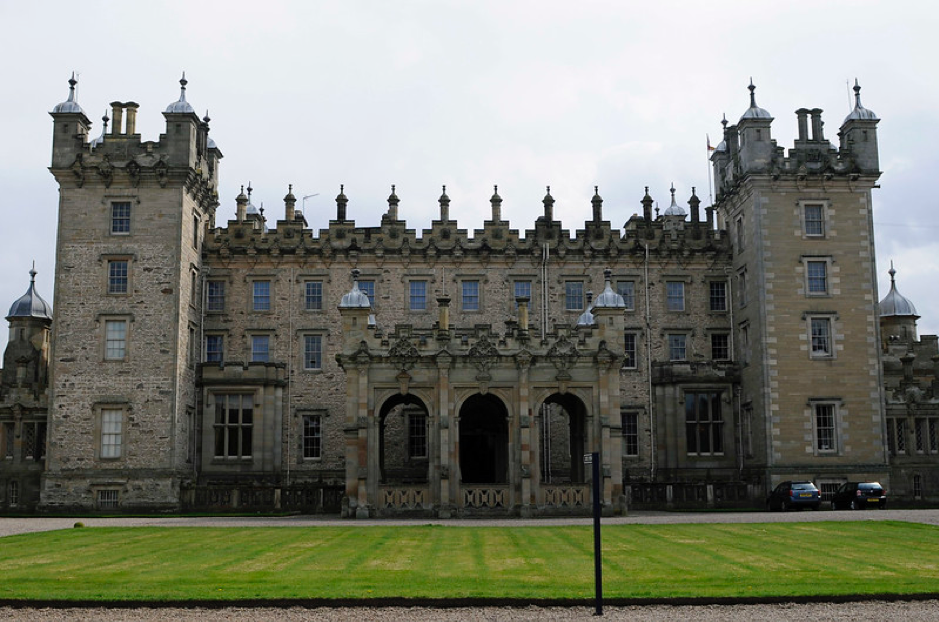 Located in Kelso in the Scottish Borders, Floors Castle is a stunning architectural gem that the family lives in permanently. The 10th Duke of Roxburghe spent the latter half of the 20th Century adapting his ancestral home to the changing times. Floors Castle is now a popular tourist attraction, event location, and there are even a variety of rental accommodations on the estate.
As Floors Castle is located in the Borders, it makes for a perfect visit paired with a stop at the stunning Abbotsford, the historic home of Sir Walter Scott.
Impressive Castles to Visit in Scotland
What's interesting about the size of Scottish castles is how deceptive some can actually be. Looking at Edinburgh Castle from Princes Street, you can see its wide scale. But when you compare Edinburgh Castle to some other large castles around Scotland, you'll see that the way a castle is built can certainly affect our understanding of its size.
Take, for example, the iconic Inverary Castle or the fairy-tale Dunrobin Castle. Both can seem much more impressive in size and decoration than Edinburgh Castle, especially with ground-level perspective in photography making them seem much larger. But they are actually not as big in total space or scale. That doesn't diminish their significance, however! 
There are so many impressive castles in Scotland that you could spend a lifetime visiting them all. Some are still inhabited, some are left in ruins, and a great many have evolved over the centuries to adapt to current times.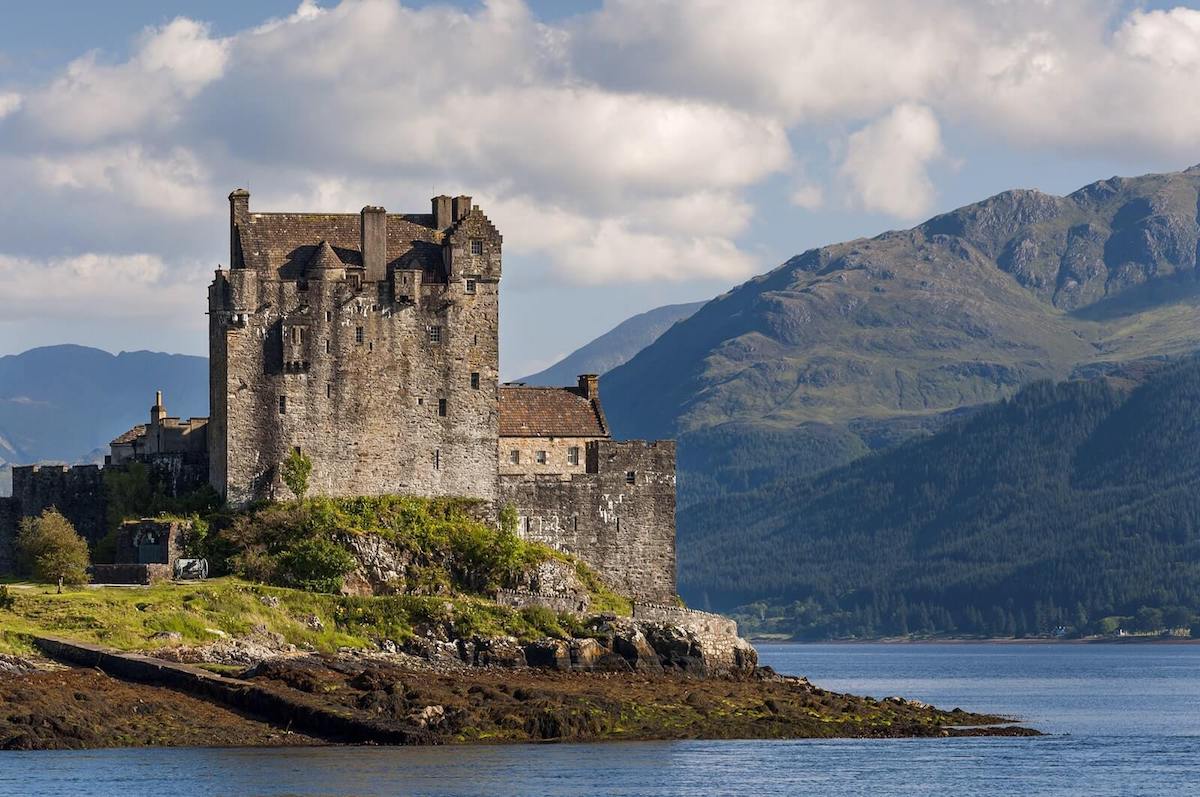 The very definition of which buildings can be called castles has also evolved over time. Some are fortresses, others are palaces, plus there are tower houses and country houses. There is such a variety of architectural wonder in Scotland that we're happy to show you. Whether they're technically classified as castles or not, they're still beautiful to behold!
Whichever castles strike your fancy let's craft a tailormade tour of Scotland  to make sure you get the most out of your Castle experiences & time in Scotland.