Why would you want to visit the Scottish Highlands? It's actually not that simple a question to answer, because the list of reasons is just so long! If you've been dreaming of visiting Scotland, there's a good chance the landscapes that feature in that dream are all lifted straight from the Highlands.
Imagine looming mountains covered in yellow gorse, purple heather, or soaring evergreen trees. Picture lush valleys where deer and sheep graze side by side; or ruined castles perched on the edge of picturesque lochs.
And those big, moody skies where sunlight can break through at a moment's notice and bathe the rolling hills below in golden light…
All of these features are characteristic of the Scottish Highlands.
This is the most sparsely populated part of Scotland, where it's possible to go days (or even weeks, if you really want to) without laying eyes on another soul. But where there are towns and villages, the communities are usually close-knit and residents often have bonds going back generations. Centuries-old customs are still observed and traditions are honoured.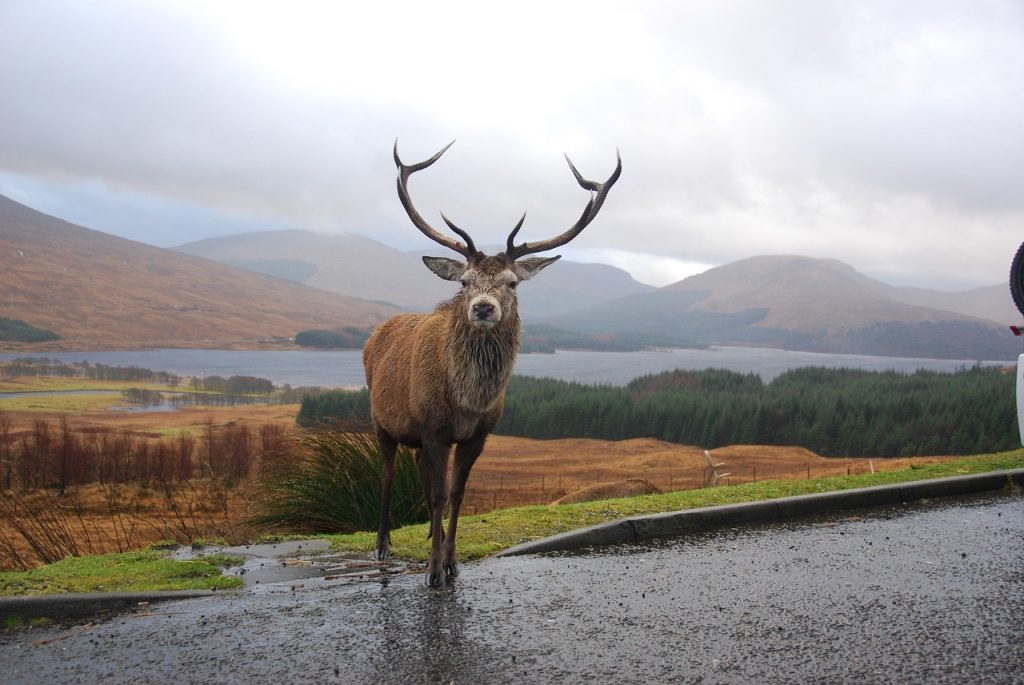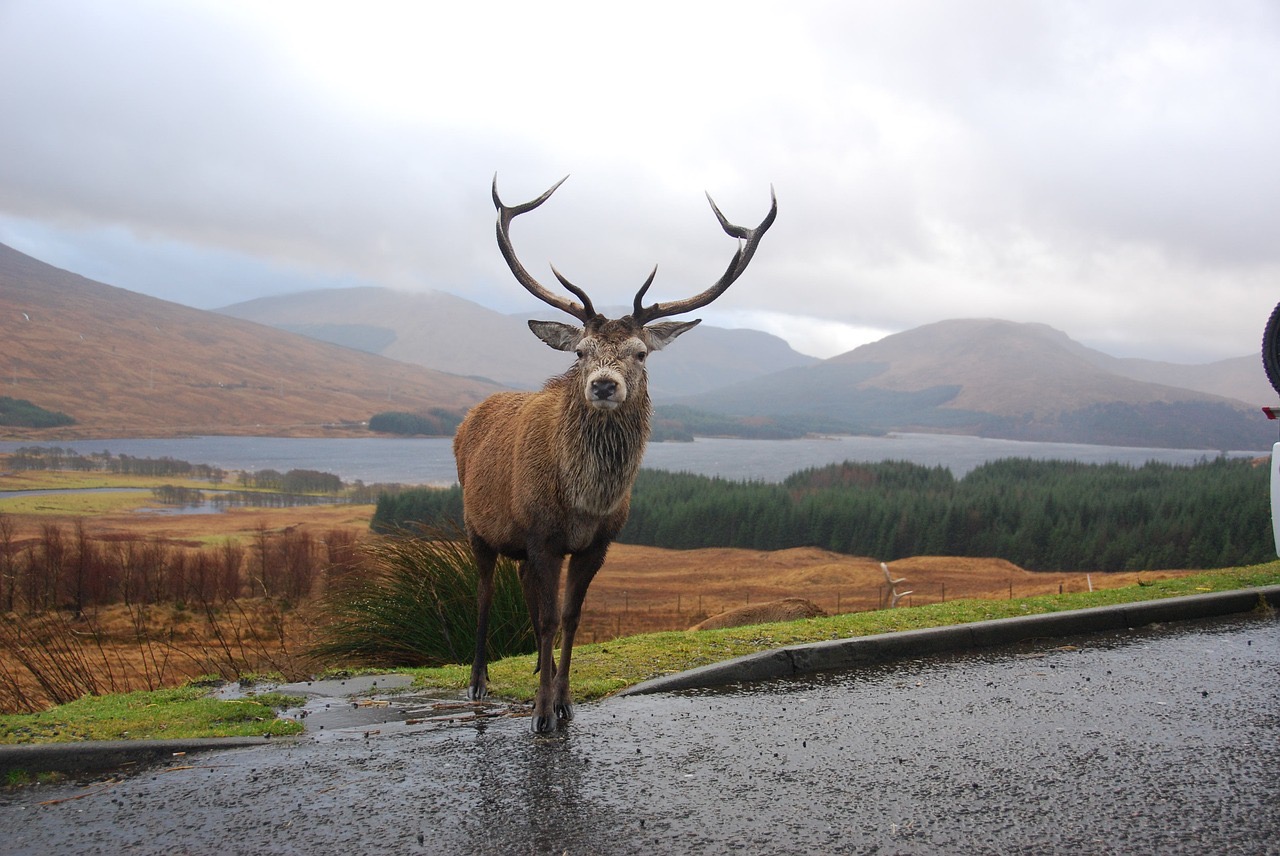 As locals who live in and love Scotland, we delight in taking visitors to the Highlands to witness these spectacular views for themselves. Our tailor-made Scotland trips nearly always include the Highlands, as it's rare a visitor opts out of this legendary landscape.

Still wondering if you should visit the Scottish Highlands? Let us tell you all the wonders that await!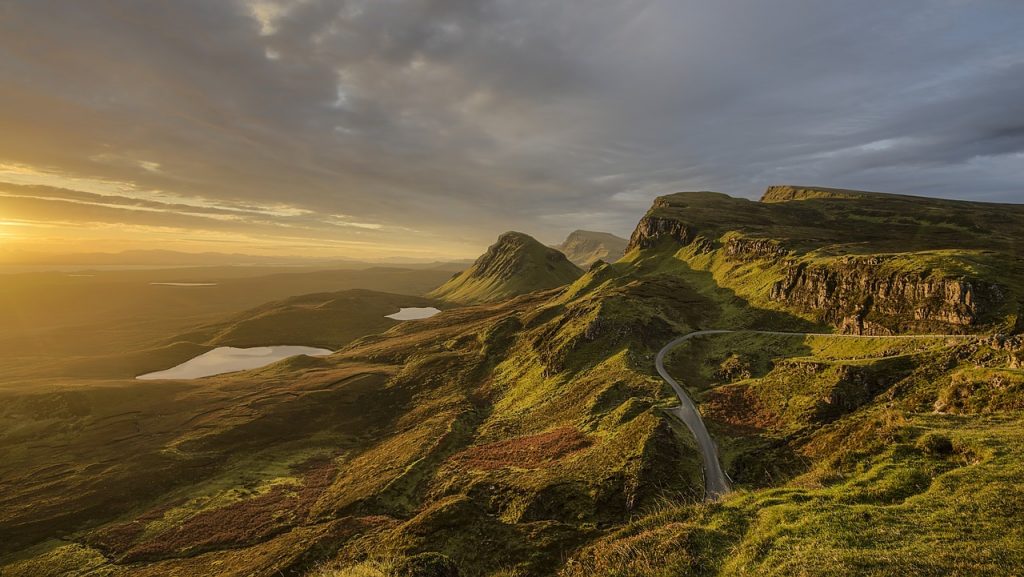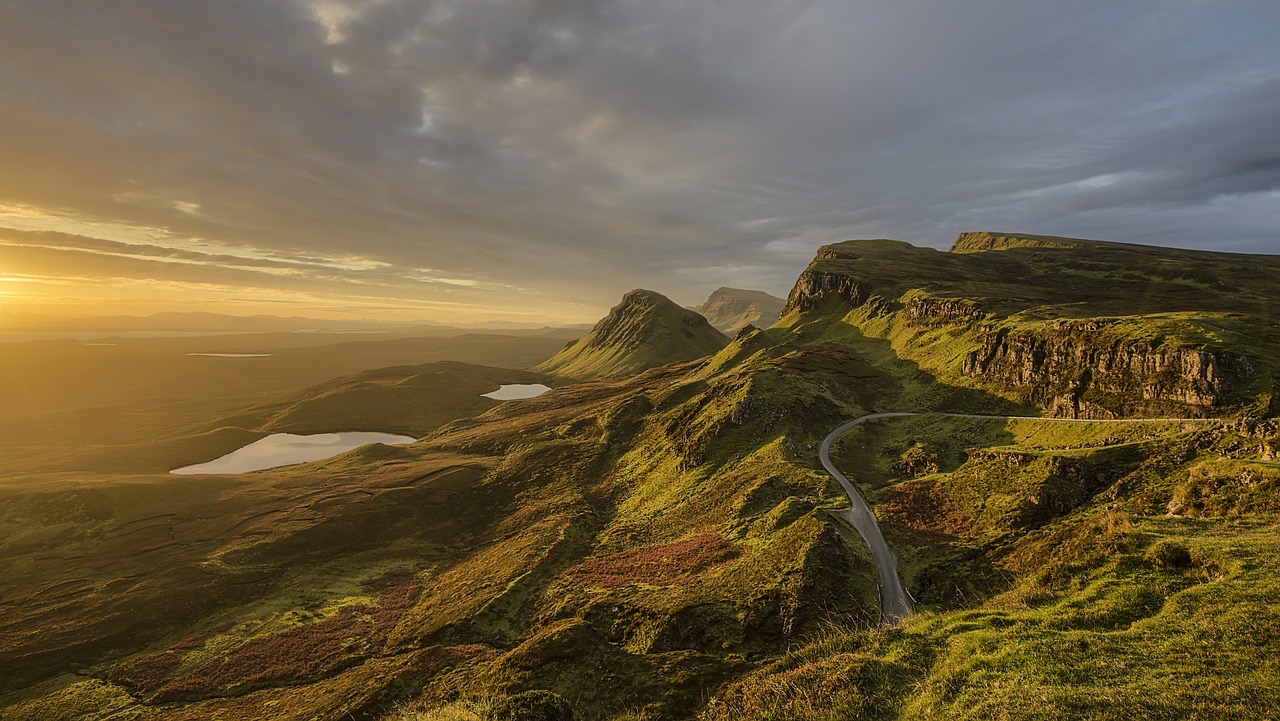 Where are the Highlands?
The Scottish Highlands include the northwest and very north of the country, as well as the multiple archipelagos off the country's west coast and the Orkney and Shetland Islands off the northern tip.
Although the Highlands cover a large portion of Scotland's landmass, the majority of the country's population resides in the Lowland areas. The Central Belt, which contains the major cities of Edinburgh and Glasgow, holds around 70% of the total national population.
The towns in the Highlands are fairly compact, with hamlets consisting of just a few houses being very common. The only city in the region is Inverness, but even this has a population of only around 47,000 people.
As the name suggests, the Highlands differ from the Lowlands in their topography. The Highlands are filled with mountains and valleys, while the Lowlands feature a less dramatic – though still very beautiful – landscape.
How to Visit the Scottish Highlands
Some towns in the Highlands can be accessed by train from major cities. Once you have a base, you'll be able to use local bus services to get to smaller villages.
The islands can be reached by ferry or, in the case of Skye, by bridge. However, do keep in mind that public transport infrastructure in the Highlands is basic and buses and trains can be very irregular. For this reason, the ideal way to visit the Scottish Highlands is either by hiring a car or taking an escorted tour, such as our Northcoast 500 and Culloden Tour.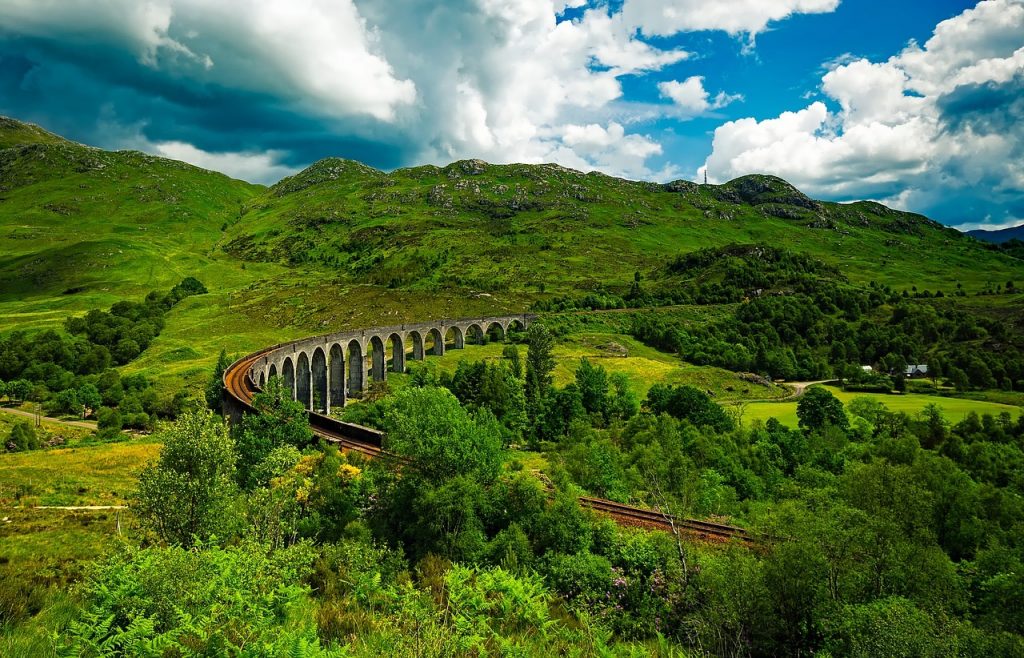 What should you see when you visit the Highlands?
There are so many iconic sights in the Highlands that this blog post would stretch on forever if we tried to fit them all in!
Some people think riding the Jacobite Steam Train across the famous Glenfinnan Viaduct (which you're sure to recognise from the Harry Potter films) is the ultimate must-do. Fans should check out our list of Scottish locations Harry Potter fans must visit!
For others, a trip to the summit of the UK's highest mountain, Ben Nevis, is non-negotiable. Don't worry, if you don't want to walk, there's a cable car that will do the work for you. Get inspired with our featured outdoor adventures in Scotland.
Looking out for golden eagles in the vast wilderness of the Cairngorms National Park will be a highlight for every wildlife lover, while a completely different type of natural beauty awaits on the shores of the white-sand beaches of remote islands like the Outer Hebrides.
In between seeing the sights, have a rest in cosy pubs. Sample the many acclaimed restaurants with menus built around local produce. And, of course, tour some of the irresistible distilleries in Scotland.
When is the best time of year to visit the Scottish Highlands?
The Highlands are gorgeous to look at all year round, with the character of the landscape changing drastically with the seasons.
However, while the snow and ice of winter might bring ideal conditions for photography, this time of year isn't ideal if you're planning on doing lots of driving, as the roads can become impassable. If you're coming in winter, we highly recommend you book a tour. Allow the local experts to safely transport you and navigate the winding Highland roads.
Spring through autumn brings better conditions for travel. Spring, in particular, offers a good helping of sunshine with fewer rain showers than in other seasons. During spring, you'll also get to see plenty of adorable lambs, calves, and possibly even fawns, plus rabbits and seals.
You can take a look at all our insights into Scotland's Weather and Seasonal Travel for more detail.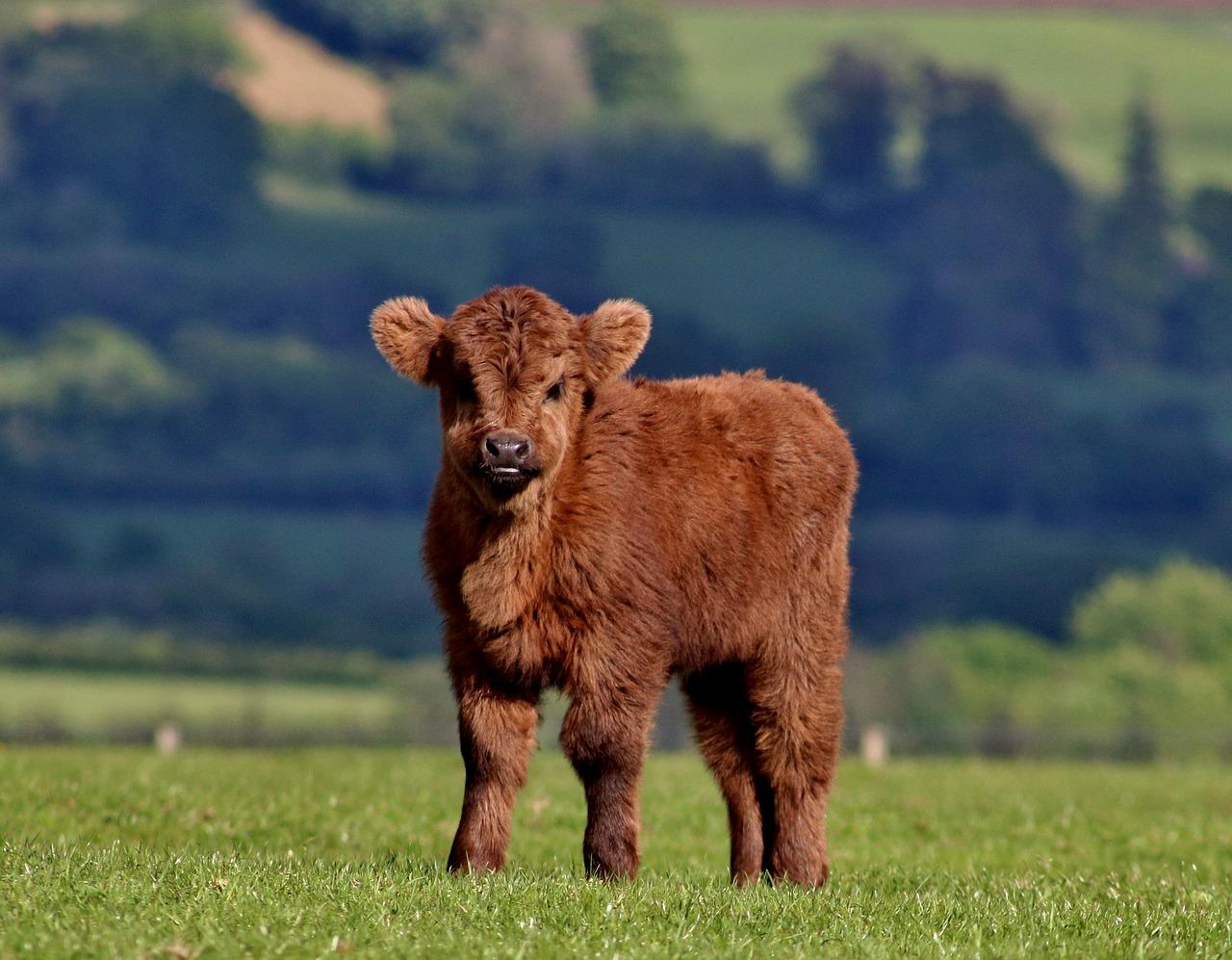 Where to Stay in the Highlands
One of the most magical aspects of the Scottish Highlands is the prevalence of castles. From romantic ruins to idyllic stately homes, the array is truly breath-taking! We have a few favourites we like to show visitors, as well as a few where you can even stay overnight. Check out our recommended hotels in the Highlands to see a sample.
Maybe you want to escape from it all and find a remote hideaway tucked into a gorgeous glen. Or perhaps you'd like the royal treatment, staying in a castle with your own manicured grounds to explore each day. From Highland bothies to Baronial castles…the Scottish Highlands have it all.
Get inspired to explore more of the castles in Scotland during your visit!
We recommend you consider a base from which to take several day trips. Inverness is convenient if you intend to travel by train, whilst a more remote setting offers that iconic Highlands feel from which you can explore history, folklore, nature, and more.

Your adventure in the Highlands could be just a few clicks away! Take a look at our fantastic range of Scotland tours, all of which feature stops in the beautiful Highlands. Or for a totally unique experience, get in touch with us to start building your fully personalised tour of the Scottish Highlands. 
---
This post was originally published in May 2019 and was updated in July 2021.