Wondering how best to tour around Scotland? If you're planning on visiting our bonnie wee country, you'll be spoilt for choice when it comes to stunning views, historic buildings, fun attractions, and charming cultural experiences.
At Inspiring Travel Scotland, we aim to provide visitors with a wealth of insights into the best things to do and places to see in Scotland. We are so proud of our country and love it when folks enjoy their visit here!
That's why we plan custom tours of Scotland to share our favourite hidden gems and the most iconic places. Our extensive local expertise and experience mean there isn't a corner of Scotland where we haven't been! We're always happy to help if you'd like to get in touch with any questions.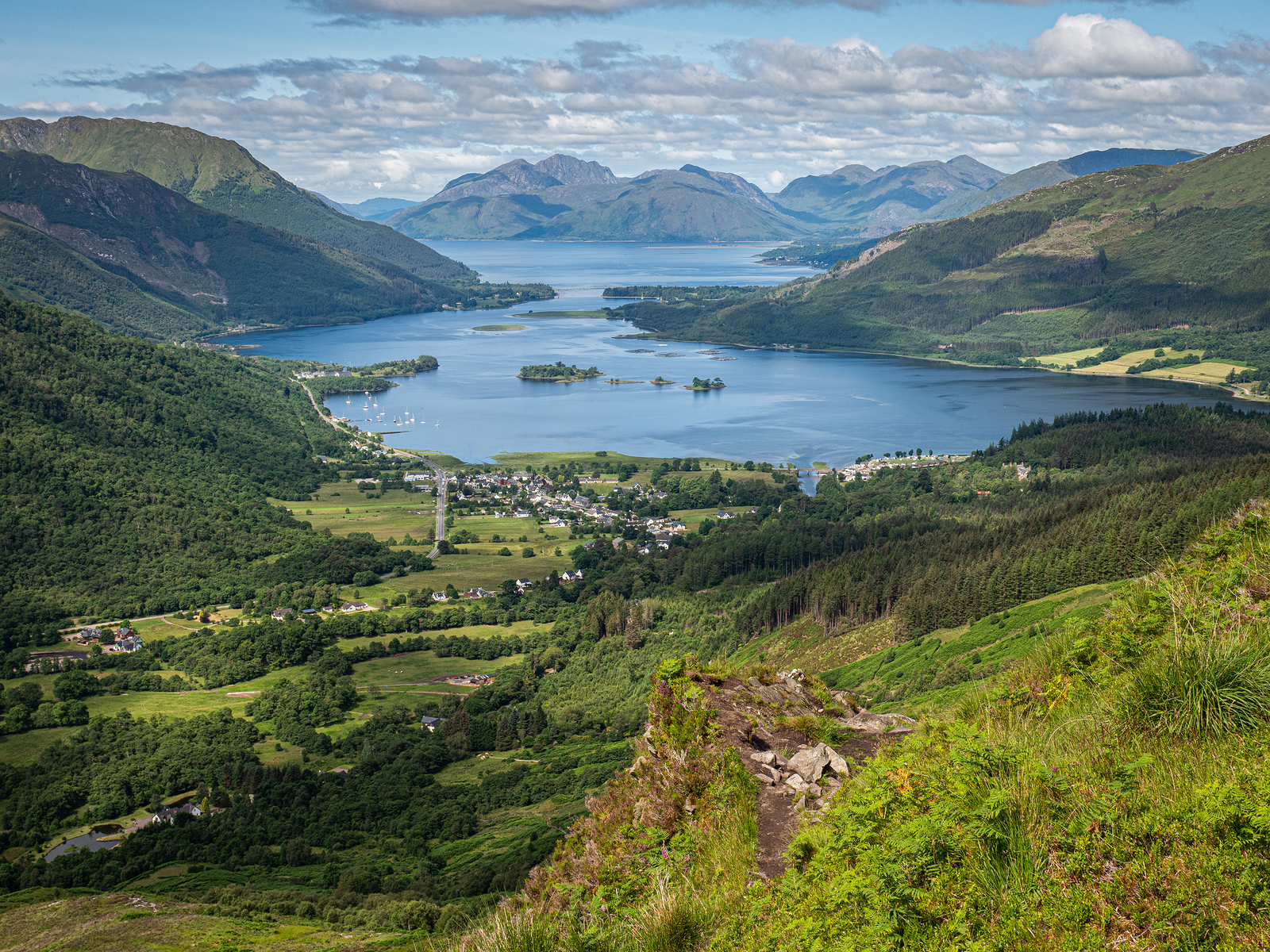 What is the best way to tour Scotland?
What is the best way to see all the fantastic sights of Scotland, tick all the boxes, and have the experience of a lifetime? To be honest, there is no one right answer here.
We create custom itineraries because each visitor has unique interests on a specific schedule. While we have many Scotland tours on offer, each one is fully customisable! We like to offer those as examples of how best to tour Scotland, but we can adapt and be very flexible.
For example, if you're a huge Outlander fan, take a look at our Outlander tour but know that we can add more days to see even more of that stunning Scottish scenery you enjoyed in the early seasons.
Keen to explore your heritage? A custom tour allows you to visit lesser-known places and to dive deep into your ancestry! Get inspired with our tips for heritage travel in Scotland.
There are lots of ways you can tour Scotland, so let's go through the most popular options and we'll give you our opinions along the way.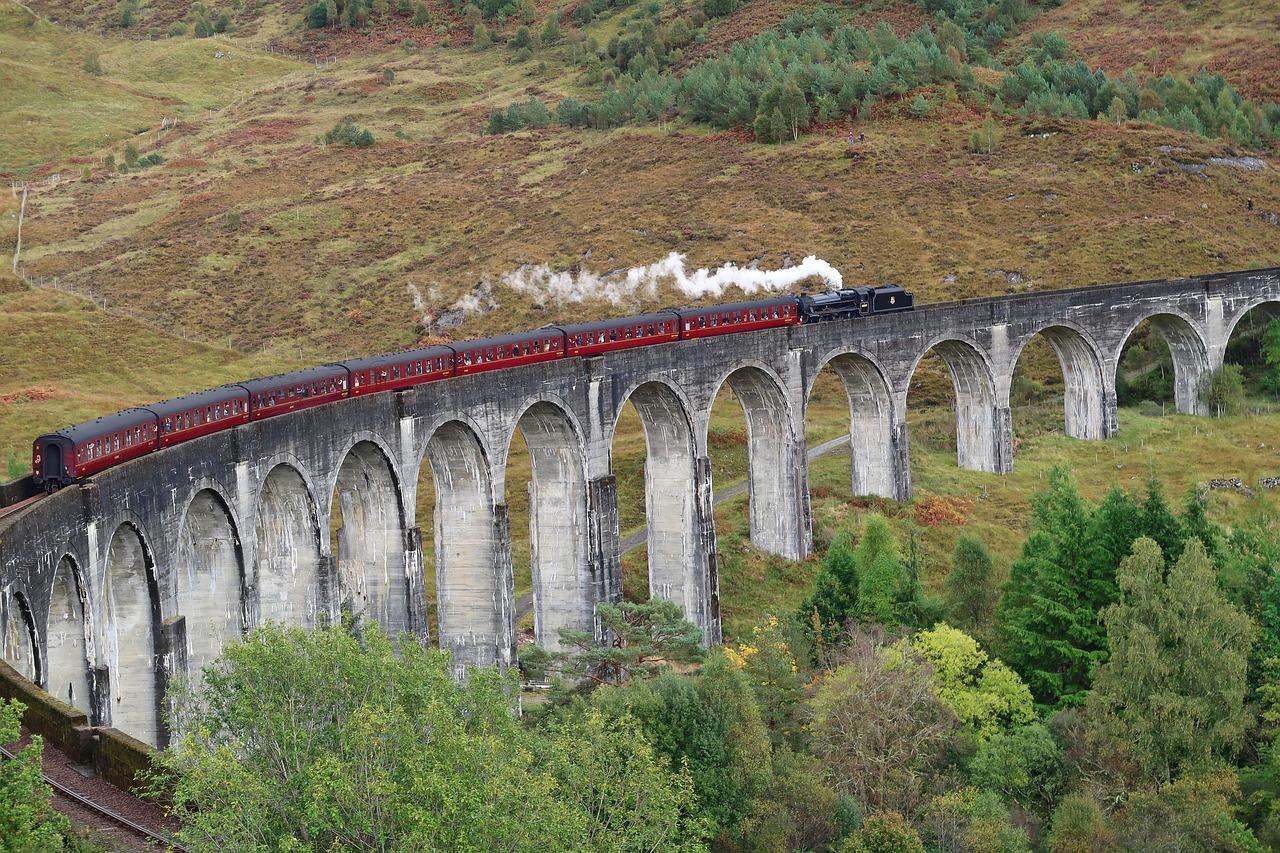 How to Tour Scotland Independently
You could decide to visit Scotland and travel independently. That means making all your own arrangements for accommodations, transport between destinations, activities to do, and food to eat. Touring Scotland independently can certainly be done!
With our extensive public transport network, you can even reach very remote areas of Scotland to enjoy our stunning natural beauty and charming villages.
The downside of doing an independent tour of Scotland is all the research, planning, logistics, and problem-solving you need to manage. If you love doing all of that, then no problem! After all, it's our favourite pastime: planning Scotland travels and itineraries.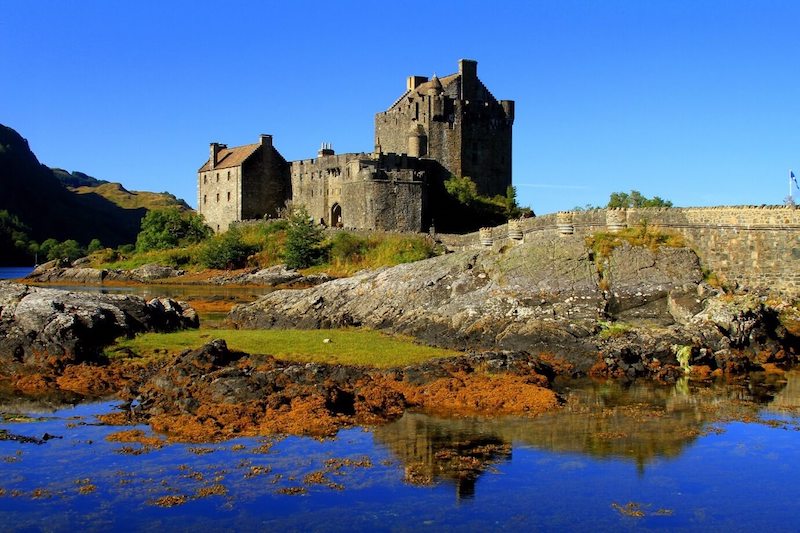 But, if you're like most people, you probably don't have countless free hours to research every route, hotel, village, attraction, and restaurant for the entirety of your holiday.
And you probably don't have the local insight to know where the best viewpoints are or which glen is most likely to have wildlife you want to see.
Yes, our local expertise goes that far to know where you'll most likely see wildlife. We can even time a visit to probably spot dolphins in a Highland estuary!
Touring independently requires time and effort, both in advance of the trip and while in Scotland as you navigate and problem-solve when things inevitably don't go to plan.
Should you do a self-drive tour?
Thinking of booking a self-drive tour of Scotland? Scotland boasts many fantastic road trips highlighting the stunning scenery and historic landmarks all around the country.
However…
You'll be concentrating so much on driving and navigating that you'll miss the majestic scenery all around you!
For our American friends especially, driving on the wrong side of the road and down one-track lanes can be a very stressful experience. Scotland also prefers manual vehicles, so if you're used to driving an automatic then you may have a bit of trouble over here.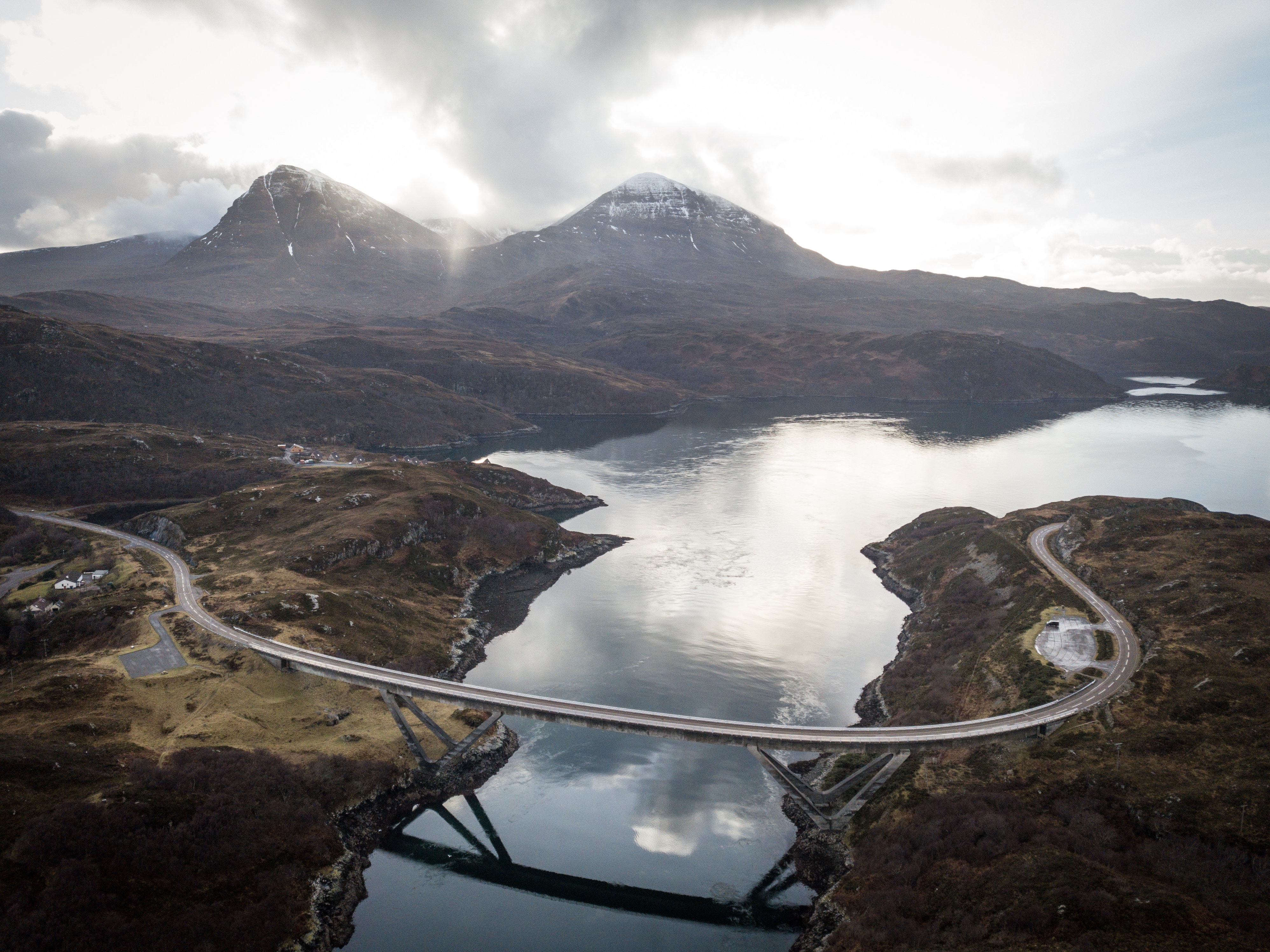 While a self-drive tour of Scotland offers flexibility and the opportunity to change plans on a whim, it also requires plenty of planning ahead and on-the-ground problem-solving.
Navigation in the more remote areas of Scotland can be challenging, whilst parking in the cities can be a nightmare. Accounting for the cost of petrol can be difficult in advance. Plus, our infamous dreich Scottish weather can make things a bit more stressful indeed.
We know, this might sound biased, but all these reasons are why we recommend a custom tour of Scotland. Having a driver-guide means you can truly relax and enjoy the breathtaking scenery. You'll also get to hear stories that interest you about history, pop culture, or the environment.
Take the stress out of your holiday and consider letting someone else do all the driving. Besides, that way you can enjoy a dram (or two!) of whisky!
If you're a whisky lover, check out our inspiration page on all things whisky in Scotland!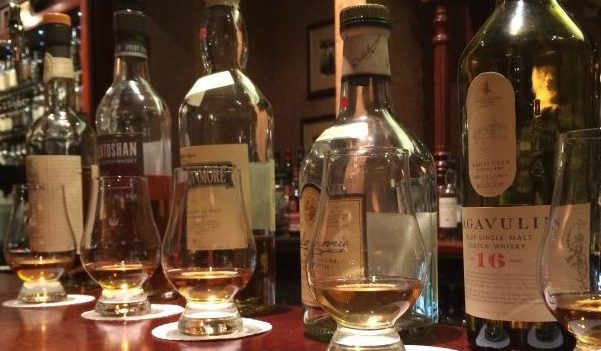 Scotland Group Tours
Taking a group tour in Scotland can be an economical, fun option! You'll see the popular sights and you'll check items off your bucket list. You'll have a professional tour guide on hand to answer questions and offer insights into each stop along the way.
There are both large coach tours in Scotland as well as small-group tours aplenty. Note that large coaches can't access many of the more remote areas of Scotland.
The unfortunate part of group tours is that you have no say in the itinerary or activities. Everything is pre-planned for the whole group, so there isn't much flexibility. That's unfortunate if you really love a particular spot or the weather turns and an alternative location would be preferable. You need to stick with the group and stay on schedule.
Speaking of schedule, you won't have much say in the dates of the tour either! With a custom tour of Scotland, you can opt to begin and end when it suits you. You can adjust the itinerary en route and adapt to the weather, your mood, and local events (within reason, of course).
Having that flexibility is what really makes your Scotland tour special.
So, what's the best way to tour Scotland?
Again, we're certainly biased! But, truly, the best way to tour Scotland is entrusting your preferences, schedule, interests, and dreams to the hands of a local expert who is passionate about crafting your ideal itinerary.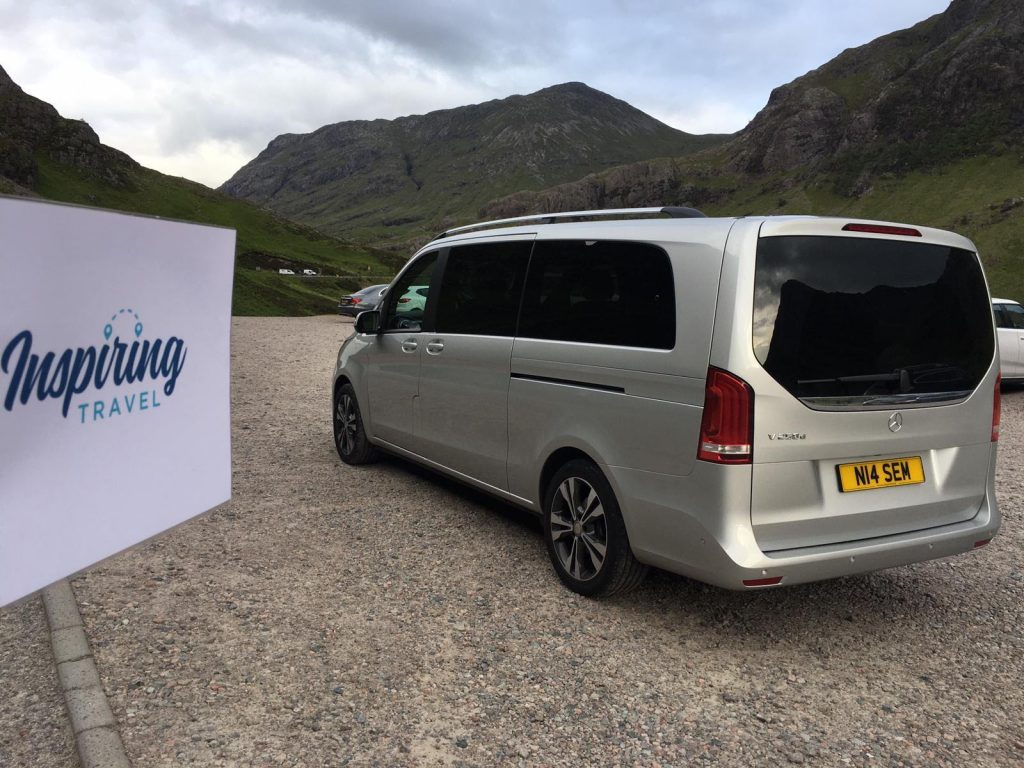 The best way to see Scotland is to see the places and spaces that speak to your soul. We know where they are, if you just tell us a bit about yourself and what you like to do.
We'll show you spots you didn't even know to look for and we'll share the stories of Scotland that will connect you with our people and this magical place. We can do it all on a tailor-made Scotland tour just for you.
Keen to see what opportunities await? Get in touch and let's start planning your dream trip to Scotland!
---
This post was originally published in February 2020 and updated in June 2021.