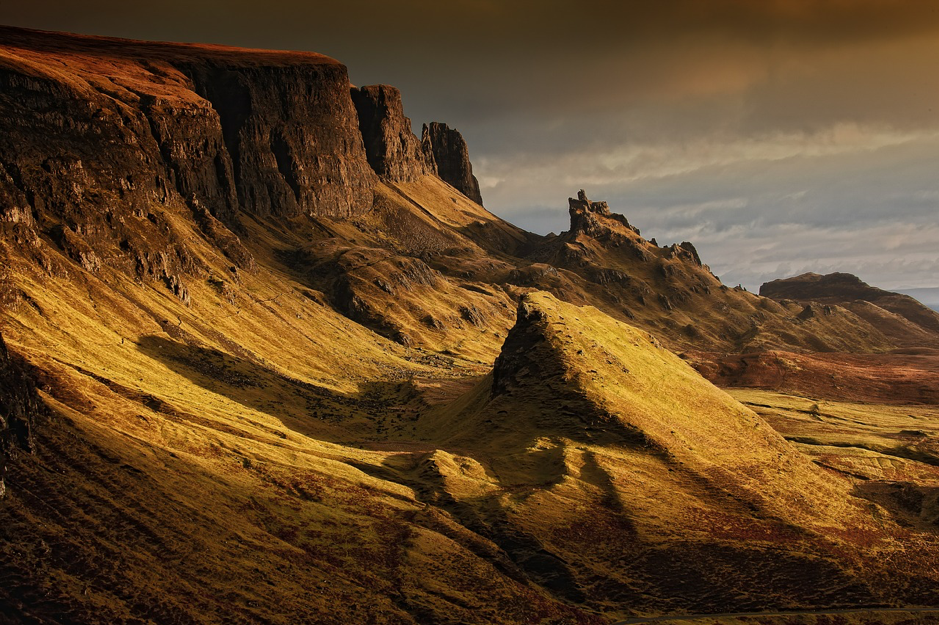 Breath-taking Highland Landscape
If you're reading this you are probably interested in visiting Scotland – and you absolutely should be interested in visiting a country that is consistently voted the most beautiful country in the world, regularly beating Iceland, New Zealand, and Canada to the top spot. People from all over the globe visit Scotland for its incomparable natural beauty, its rich history, and its ancient castles and structures. Scotland has too many treasures to count, which makes it impossible to see everything in one trip, but Inspiring Travel Scotland would like to at least help you start planning your dream Scotland trip!
Why it's Better if we Plan Your Scotland Trip!
You can, of course, plan the trip on your own, but there are many reasons why people prefer to rely on Inspiring Travel Scotland. We offer customised Scotland tours that allow guests to tell us in advance exactly what they're looking for from their big Scottish adventure. This allows us to create the perfect tailormade tour for each guest. You can't see everything in 7, 14,or 21 days, but you can probably get around your Scottish bucket list with a little help from the experts.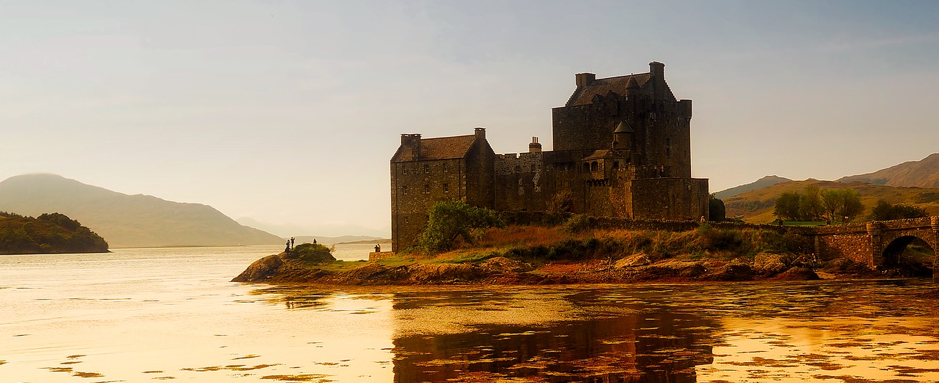 Eilan Donan Castle
Another reason why some people choose Inspiring Travel Scotland is that driving on the left side of the road feels confusing and intimidating for them. If you allow us to take care of your tour, we will provide you with an expert tour guide who also serves as your personal driver, taking you everywhere you want to go!
What to Pack for a Scotland Tour?
Scotland might not be a huge country, but it has vastly different landscapes, cities, and towns to explore. There's no universal list of ideal items you should pack for your trip to Scotland because no two trips are the same. However, are a few items that most people visiting Scotland should make sure to bring with them:
Good walking boots are usually a must for any Scotland trip as so much of what makes Scotland special is its natural landscapes, so you'll want to get out in nature and walk around. Good walking boots that have been worn in and are comfortable can make your trip so much better.
Waterproof clothing is just as essential as walking boots as Scotland isn't exactly known for its sunny weather. Scotland is just as rainy as you expect, but that adds to its sense of rugged charm. However, despite the rain, our weather is only very rarely dangerous, as we don't get hurricanes, tornados, etc, or other environmental disasters, such as earthquakes or volcanic eruptions.
At least one fancy outfit! Scotland has many fine dining establishments, whisky bars, and sophisticated cocktail bars. There's also a good chance you'll attend a ceilidh (a Scottish dance) on your visit and at least one fancier outfit will serve you well!
Portable smart/cell phone charger. Just a suggestion, but the increasing importance of smart phones serving as maps and as GPS means that you have a fantastic map in your pocket, but only as long as you have battery…
Warm or cool clothing, depending on the season. Scotland is not extremely warm or cold in comparison to many other countries, but how cold or hot it is completely depends on your own personal tolerances. In Scotland, the average winter temperature is 32 °F (0 °C), the average summer temperature is 59°F (15°C), the average spring temperature is 50°F (10°C), and the average autumn/fall temperature is 52°F (11°C).
Work Out your Personal Scotland Bucket List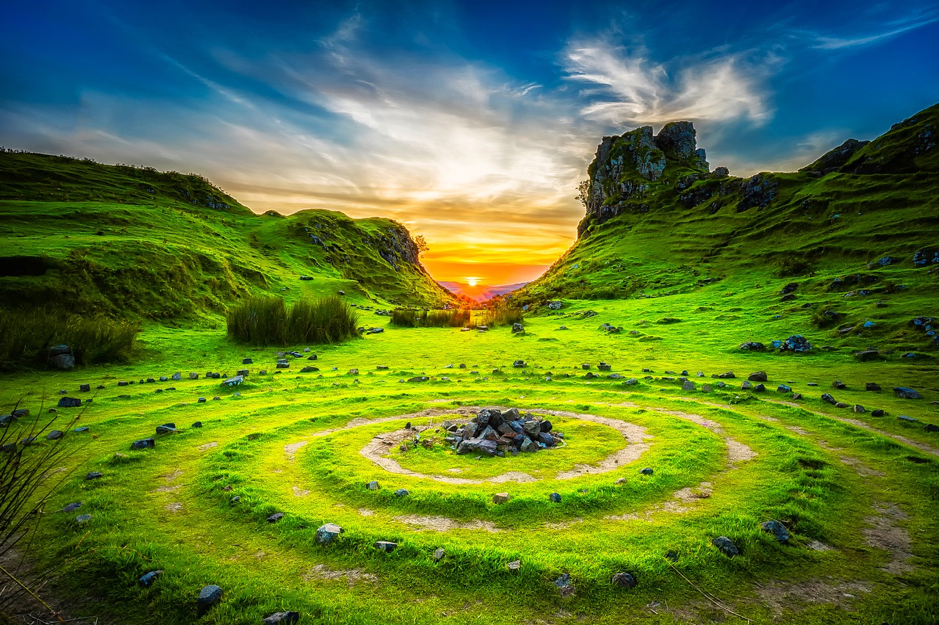 Fairy Glen on the Isle of Skye
There is so much to see and do in Scotland, so it's important that you do a little research and find out which places you have to see. That way you can ensure you fill your Scotland trip with all of the best bits! If you love nature above everything else, then you will almost certainly be interested in the Highlands, so check out our blog titled Why You Need to Visit the Scottish Highlands at Least Once! The Highlands are incredible, but so are many of the Scottish islands, so it may also help you to read Inspiring Travel's Guide to the Scottish Islands. For example, if whisky tastings and distillery tours are number one on your list, then you may like to visit the Isle of Islay, which has eight working distilleries!
If you care more about cities – about history and architecture – then Scotland has so much to offer you, but you're probably better visiting Edinburgh, Glasgow, and Stirling, all of which can be found in the Scottish Lowlands. It will help you to read our guide to the best cities to visit in Scotland.
In Scotland, you can expect to find some of the most impressive castles in the world, but there are also a lot of art galleries, museums, and historical walking tours to satisfy your appetites. In Edinburgh, you'll find the incomparable Edinburgh Castle on the hill overlooking the city – a feature that earned Edinburgh the nickname 'the Athens of the North'. In Glasgow, you'll find the spectacular Necropolis and Glasgow Cathedral to the east of the city. In Stirling, you'll find the perfectly preserved Stirling Castle and the Wallace Monument – a tower erected to honour the Scottish folk hero William Wallace.
That's all we have time for today, but we hope we're helped several readers plan their dream Scotland trip, whether it's with us or on their own. If you have any questions, please don't hesitate to get in touch. Scotland is an amazing country with so much to offer, and we can't wait for you to visit!